1977 VW Golf
1 GLS 1.6 only 11.000km
Lot sold
EUR 24 000 - 29 000
(listed)
Estimate
EUR 24 000 - 29 000
(listed)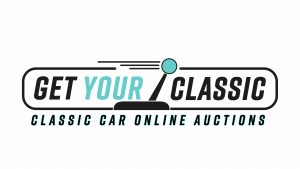 Location
Description
We offer this Golf in auction on www.getyourclassic.com
https://getyourclassic.com/item/vw-golf-1-gls/
VW Golf "das Auto"
Are there any words left about the worlds most known car?
Billions of words have been said and billions of emotions people over the world experienced with, in, on the Golf... since decades... almost 2 generations.
Lots of things and stories happened to the Golf and we can all remember it somehow, because either you had one yourself, the neighbor, the girlfriend, the boss...
It all started in 1974 when vw introduced the Golf as "the car".
There were different types of the Golf and one for the demanding customers, the GLS.
This offered Golf 1 GLS 1.6 was first delivered to Switzerland in 1977 where it stayed until 2021 with the first owner. The first owner is a collector who stored it dry in his collection and drove it always to his Volkswagen-Partner for service until he deregistered it from the streets in 1997 with only 11.000km on the tachometer.
Enjoy the walkaround video of this beautifull survivor.
As you can see in the pictures below this Golf has all the papers, documents, servicebook, etc. how it was first delivered to the 1st owner.
It appears in rare blue metallic with a beige interieur and the rare brown dashboard.
Opening the doors and watching the interieur it feels like travelling back in 1977 and receiving a factory brand new car. No scratches, cracks,... everything looks and smells like new.
The chrome shows now rust and the paint shows thickness measurements between 70 to 120, what proves this Golf as an accident free first paint car.
The floor still shows the factory sealing with no rust comming through.
The engine starts right up, runs smooth and the gearbox does its perfect job.
The current owner reanimated this Golf to a perfect technical condition with original VW-parts and completely serviced it with all the necessary things like:
new oil and filter
new gearbox oil
new timing belt incl. water pump
new brakes and all hoses
new gasoline hoses
new sparkplugs
The wheel bearings were also reworked, as were the plastic bushings in the shift linkage, which tend to age and break.
The car was presented to the TÜV who would certify the Golf a Tüv without defects.
All taxes to import it from Switzerland to Germany are paid.
This Golf is now ready for you to travel back to where the story of the Golf begann.
To leave it as a 1st owner car, the current owner did not register it and physically he is the 2nd owner. So this Golf is a real so called "barnfind" and had not been dealed allready between a couple of dealers.
Be sure: such a daily driver`s car with a factory sunroof in that untouched original and brilliant condition is probably nowhere to find anymore.
Convince yourself with the pictures below, place your bid, and enjoy this piece of contemporary history.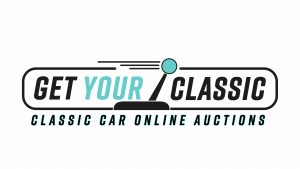 ---
Contact Person
Kontaktperson
---