1992 Porsche 968
Coupe 2dr Man 6sp 3.0i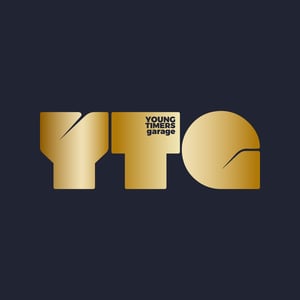 YTG- Young Timers Garage Pty Ltd
Location
Description
12/1992 Porsche 968 Coupe 3.0L 4 cyl - 6spd Manual - Aus / Hamiltons Delivery - Polar Silver - Highly Collectable
We are proud to offer you this fantastic opportunity in securing this Hamilton\'s Porsche of Sth Yarra delivered new 1992 Porsche 968 Coupe ordered with most sought after "6 speed manual" gearbox. This beautifully presented iconic Porsche 968 is finished in one of the most desired colour combinations of Polar Silver with Black Leather cabin with matching carpets/mats nothing has been added or changed in anyway. One of the most sought after sports cars from the 90\'s these 968\'s have become very collectable in the classic car world and have become one of the most sought after in the last of this series of water cooled front engine rear wheel cars to come from Porsche starting back with the 924. Period correct all in ways she has been well maintained with a recent major service including all plugs/oils/filters/belts and RW safety check she is good to move on to her next custodian. Her original leather wallet from Porsche together with all her books/manuals/history/ and point to note no major modifications have been added to her apart from a sports exhaust system but period correct looking in all aspects. Fitted with her factory pop up sunroof which can be removed and placed in the rear ;luggage space. Her period correct factory 17" Cup Alloys with matching "tear drop" mirrors and her factory Brembo red callipers brakes with ABS all in perfect order. Her party trick "pop up" headlights are in perfect order and are so rare and still cool to see today on the road.
With only 4 careful custodians from being delivered new on 12/1992 by Porsche Hamilton\'s now travelled 264,000klms from new with the majority of klms travelled between Melbourne to Adelaide so all highway klms no different to Europe driving. Porsche\'s 3.0L inline 4 cylinder is well known for its strong reliability and engineering and is bullet proof. She drives fantastic and still feels very spirited but still very solid, planted and tight, this has not been abused or neglected and her overall presentation is excellent for a car almost 35years old. A rare sight today as only hand full of these 968\'s manual coupe\'s especially came to Australia initially and they have really developed a strong following amongst car collectors the world over. Her cabin is all factory correct with the only added addition being a b\'tooth stereo system for phone connectivity otherwise she is exactly as she was in the 90\'s. This prime and highly sought after 968 with her classic looks and features her wide arches and the last of this the evolution from the 924-944-968 and has aged very well still appealing to many generations and a perfect addition to any Porsche or "Young Timers" car collection either here or Overseas. Finding original unmolested 968\'s are getting harder to find with these Porsche\'s becoming "global" desired cars and most importantly there has been NO performance modifications added to her.
Totally original with the following factory options/features:
- Aus Delivery - Hamiltons of Sth Yarra Dec 1992
- 4 Owners from new - 1/2 Owner Toorak
- Famous 3.0L 4cyl Inline Water-cooled - 177KW - 236BHP - 305NM - 0-100 in 5.1s
- Factory 6 Speed Manual Gearbox
- Factory RHD Matching Numbers Vehicle
- Factory Polar Silver Metallic with Black Leather Cabin
- Travelled 264,000klms from new - majority highways klms btw SA/Vic
- Original Service/Books/History/Keys
- Factory Pop Up/Out Sunroof
- Factory Pop Up Headlights
- Factory Sports Partial Electric Seats
- Factory 17" Cup Alloys in perfect order
- Factory Porsche Sports Steering Wheel
- Factory Electric Windows
- Factory Passenger Door Mirror Electric/Heated
- Factory Air-conditioning/Heater System
- Factory Rear Coloured Moulded Spoiler
- Factory Porsche Mats
- Factory Alarm System with Immobiliser
- Factory Brake Callipers in Red
- Factory Recoil Bumpers
- Factory 17" Cup Staggered Alloys in Perfect Condition
- Highly Sought After/Collectible Water Cooled Porsche.
- Much much more................Please Inquire With Us.
With confidence, you can enjoy one of the most desired front engine/rear drive/manual gear box series cars from the 90\'s ever to be made and now one of the most prized and collectable globally also. That classic analogue feel changing gears the strong revving engine with the noise and theatre of that famous 3.0L 4cyl stance is timeless so now is your chance to secure this very special very Porsche 968.
We accept 99% of \'\'CRYPTO-CURRENCIES\'\' and have the best finance & insurance partners on board who are highly experienced to offer you or your company finance tailored packages from over 15 major lenders & insurance providers, Extended Warranty Plans including roadside assistance and Nationwide Delivery can be arranged. At our dealership, we pride ourselves on being a trusted and reliable source for high-quality vehicles. As such, we operate strictly by appointment only to ensure that we can provide each of our customers with the personalized attention and service they deserve.
We thank you for taking the time in viewing our very collectible 968 Manual and if you would like to make a genuine inquiry please contact us at your earliest convenience to speak to one of our friendly staff. We are a family-owned and operated business specializing in classic/collectible/interesting cars with over 130 years of collective motor industry experience at the highest levels.
We would be honoured to assist and help you further or if there is something special you are looking for please just ask us we may have it coming!.
We Are..........Passion Driven.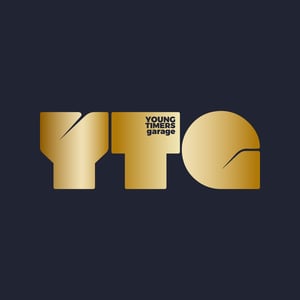 ---
YTG- Young Timers Garage Pty Ltd
Greenlink Business Estate Unit 14-16 Adriatic Way
86 Indian Drive
Keysborough
3173
Victoria
Australia

Contact Person
Kontaktperson
---