1964 Mercedes-Benz SL Pagode
230 SL - deutsche Erstauslieferung Gaststätte DONISL München - Pappdeckelbrief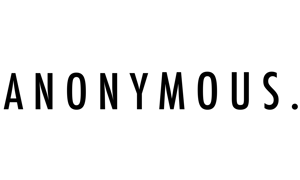 Location

Performance

150 PS / 111 kW / 148 BHP
Description
• Deutsche Erstauslieferung nach München an die Gaststätte Donisl
• Original Pappdeckelbrief und Datenkarte
• Nie restauriert, sehr originales Fahrzeug mit Hardtop
• Matching numbers und Colours, original hellbeige mit Tabakbraun
• Gut gewartet, alles funktioniert, Belege von Münchner Oldtimer Spezialisten
Der Pächter der zweitältesten existierenden Münchner Gaststätte Donisl am Marienplatz, Kurt Baader, erwarb im Mai 1964 diese schöne Pagode neu. Schon 1969 wurde das Fahrzeug dann von einem Engländer in München erworben und ins kalifornische Santa Monica mitgenommen. So überstand sie die nächsten 30 Jahre rostfrei im amerikanischen Sonnenstaat. Viele Rechnungen und die Tax marks zeugen von dieser Zeit. 2009 kam die Pagode wieder nach München. Regelmäßig von einem Fachbetrieb für Mercedes Klassiker gewartet und moderat eingesetzt ist sie heute in einem sehr guten Erhaltungszustand. Die Gerade die frühen originalen Dokumente wie der Pappdeckelbrief, die Datenkarte, der Zollbeleg und die amerikanischen Dokumente machen das Fahrzeug sehr komplett.
Über zwei Drittel der Pagoden wurden exportiert. Um so erfreulicher ist es, ein deutsches Fahrzeug mit historischen Dokumenten zu finden, das der europäischen Witterung entkommen, und erst als Klassiker wieder nach Hause zurückgekehrt ist.
• First German delivery to Munich to the famous Donisl restaurant
• Original cardboard title and data card
• Never restored, very original vehicle with hardtop
• Matching numbers and colors, original light beige with tobacco brown
• Well maintained, everything works, receipts from Munich classic car specialists
The tenant of the second oldest existing Munich restaurant Donisl on Marienplatz, Kurt Baader, bought this beautiful pagoda new in May 1964. In 1969, the vehicle was purchased by an Englishman in Munich and taken to Santa Monica, California. This is how they survive the next 30 years rust-free in the American sunshine state. Many invoices and tax marks are evidence of this time. In 2009 the pagoda came back to Munich. Regularly serviced by a specialist company for Mercedes classics and used moderately, it is now in a very good condition. The early original documents such as the cardboard title, the data card, the customs receipt and the American documents make the vehicle very complete.
Over two thirds of the pagodas were exported. It is all the more pleasing to find a German vehicle with historical documents that escapes the European weather and only returns home as a classic.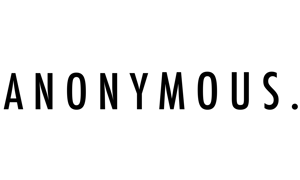 ---

Contact Person
Kontaktperson
---