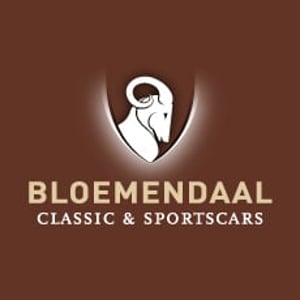 Bloemendaal Classic & Sportscars
Location
Description
🇩🇪 Informationen auf Deutsch:
Getriebe: 5 Gänge, Schaltgetriebe
🇬🇧 Information in English:
Transmission: 5 gears, Manual gearbox
DATE OF FIRST REGISTRATION: 1962
MILEAGE: 255 km
PRICE: €335.000,=
VIN NUMBER: AM101*2178*
ENGINE NUMBER: AM101*2178*
TOTAL PRODUCTION: 1981 pieces with Touring body
COLOR: dark blue with crème leather interior
PARTICULARS: Recently extensively restored by Maserati experts, fully matching numbers, Certificato di origine present
Sales iformation
What a beauty! From whichever side you look at this Maserati 3500 GTI: it remains beautiful. The aluminum body built by Carrozzeria Touring exudes both sportiness and true Italian style. A combination that many car enthusiasts can appreciate, and especially when it concerns this car, because the deep dark blue color is one of the most beautiful combinations with the crème leather interior. The correct proportions of chrome further accentuate the beautiful line.
The immaculate condition is due to the recently completed and very extensive restoration. Invoices and many photos prove that really everything was done to offer a perfect Maserati. Professional Maserati specialists in the terms of bodywork and technique have used all their skills and experience. And that is clearly to see and to notice. The Maserati runs and drives really excellent. The 3500 cc six-cylinder with petrol injection produces the right sound that gives enthusiasts shivers. The twin-cam engine produced no fewer than 232 Italian thoroughbreds. Not that a bhp more or less is the most important, but the wonderful torque makes the smooth feeling which we all like. Connected to a perfect and light-shifting 5-speed gearbox from ZF, which was first used on this GTI version, the driving pleasure is complete.
Not only the outside but also the inside may be there. An interior in which, somewhat un-Italian actually, it is also wonderful to stay for the somewhat taller people. A comfortable seat of the finest leather, a beautiful finish of the dark blue carpets, and a finishing touch with beautiful chrome.
Can you already see yourself driving this thoroughbred Italian? Viewing the classic Jaeger instruments and enjoying every kilometer? This is he real deal. You feel exactly what the car wants and can do, and comfort and sportiness merge seamlessly. And it is certainly not only fun for the driver, because every co-driver has all the time to become impressed by all the beauty. An experience in itself. Oh .. you are blessed with a few little bambinis? No problem, because we can actually call this Maserati a 2+2. The back seats offer enough space to give the kids the right car education. You can't start too early with that, can you? And if that is done in style with this 1962 Maserati 3500 GTI Coupe, then neither parents nor children have much to complain about.
On top of all: according to the Certificato di Origin, which is also included, it appears that the car also has matching numbers. Sometimes this is overstated how important this is, because in our opinion overall quality is the most important thing. But if that is perfect, and on top of that the car has matching numbers, then that is indeed the famous real deal. And matching numbers in this case not only concerns the engine, but also, for instancee, the numbers of the drive range, body parts and wheel suspension. There are numbers everywhere that indicate that this 3500 GTI is completely original and that all technique and body are as the car left the factory at the time. And for sure we can call that unique.
You are welcome to let yourself be enchanted by this Italian beauty.
TECHNICAL INFORMATION
Engine: 6 cylinder in line engine DOHC
Fuelsystem: Lucas mechanical injection system
Engine capacity: 3485 cc.
Power: 232 bhp. at 5500 rpm.
Topspeed: 235 km/h
Weight: 1410 kg.
Transmission: ZF 5-speed manual
🇫🇷 Informations en Français:
Transmission: 5 vitesses, Commande manuelle
🇳🇱 Informatie in het Nederlands:
Transmissie: 5 versnellingen, Handgeschakeld
BOUWJAAR: 1962
TELLERSTAND: 255 km
CHASSISNUMMER: AM101*2178*
MOTORNUMMER: AM101*2178*
PRODUCTIE AANTAL: 1981 stuks met Touring body
KLEUR:donkerblauw met cognac lederen interieur
BIJZONDERHEDEN: Recentelijk volledig gerestaureerd, matching numbers, Certificato di origine aanwezig
PRIJS:€335.000,=
VERKOOPINFORMATIE
Wat een schoonheid! Van welke kant je deze Maserati 3500 GTI ook bekijkt: het blijft prachtig. Het door Carrozzeria Touring gebouwde aluminium koetswerk straalt zowel sportiviteit als echte Italiaans stijl uit. Een combinatie die veel autoliefhebbers kunnen waarderen, en helemaal bij deze auto, omdat de diep donkerblauwe kleur een van de mooiste combinaties is met het crèmekleurige lederen interieur. De juiste proporties chroom accentueren de mooie lijn nog eens.
De smetteloze staat is te wijten aan de recentelijk volbrachte en zeer uitgebreid uitgevoerde restauratie. Facturen en vele foto's bewijzen dat er niets aan het toeval is overgelaten om een perfecte Maserati aan te kunnen bieden. Echte Maserati specialisten op het gebied van carrosserie en techniek hebben al hun kunde en ervaring ingezet. En dat is heel goed te zien en te merken. De Maserati loopt en rijdt werkelijk voortreffelijk. De 3500 cc zes-cilinder met benzine-injectie produceert het juiste geluid wat liefhebbers rillingen bezorgt. De dubbelnokker levert maar liefst 232 Italiaanse raspaarden. Niet dat een paard meer of minder zo belangrijk is, maar het heerlijke koppel maakt een souplesse die ongekend is. Gekoppeld aan een perfect en licht schakelende 5-versnellingsbak van ZF die voor het eerst werd toegepast op deze GTI versie, maakt het rijplezier compleet.
Niet alleen de buitenkant maar ook de binnenkant mag er zijn. Een interieur waarin het, beetje on-Italiaans eigenlijk, ook voor de wat langere personen heerlijk vertoeven is. Een weldadige zit in de heerlijke stoelen en omgeven door het fijnste leder, een prachtige afwerking van de donkerblauwe tapijten, en een finishing touch met prachtig chroom.
Ziet u zich al rijden in deze volbloed Italiaan? Met zicht op de klassieke Jaeger instrumenten genietend van elke kilometer? Dit is het echte autorijden. Men voelt exact wat de auto wil en kan, en comfort en sportiviteit gaan naadloos in elkaar over. En het is zeker niet alleen plezier voor de chauffeur, want elke bijrijder heeft mooi de tijd om al het schoons in zich op te nemen. Een ervaring op zich. Oh .. u bent gezegend met een paar kleine bambini's? Geen probleem, want eigenlijk kunnen we deze Maserati wel een 2+2 noemen. De achterbankjes bieden namelijk genoeg plaats om de koters de juiste auto-opvoeding te geven. Kun je niet vroeg genoeg mee beginnen nietwaar? Als het dan ook nog eens in stijl gebeurt met deze 1962 Maserati 3500 GTI Coupe, dan hebben ouders noch koters weinig te klagen.
Kers op de taart: volgens het eveneens bijgeleverde Certificato di Origin blijkt dat auto ook nog eens beschikt over matching numbers. Soms wordt dit wat overdreven hoe belangrijk dit is, want uiteindelijk is naar onze mening de algehele kwaliteit het allerbelangrijkste. Maar als dat dus perfect is, en daarbovenop de auto matching numbers heeft, dan is dat inderdaad de bekende kers op de taart. En matching numbers betreft in dit geval niet alleen de motor, maar bijvoorbeeld ook de nummers van de aandrijvingsdelen, carrosseriedelen en wielophanging. Overal staan nummers op die aangeven dat deze 3500 GTI volledig origineel is en alle techniek en body is, zoals deze destijds de fabriek heeft verlaten. En dat is zeker uniek te noemen.
U bent van harte welkom om u te laten betoveren door deze Italiaanse schoonheid.
TECHNISCHE INFORMATIE
Motor: 6 cilinder lijnmotor DOHC
Brandstofsysteem: Lucas mechanisch benzine injectiesysteem
Cilinderinhoud: 3485 cc.
Vermogen:232 pk. bij 5500 t/pm.
Topsnelheid: 235 km/h
Gewicht: 1410 kg.
Versnellingsbak:5 versnellingsbak van ZF, handgeschakeld
= Bedrijfsinformatie =
GEWIJD AAN DE MOOISTE KLASSIEKE AUTO'S
Wij bedienen autoliefhebbers uit vele landen. Onze service, openheid en liefde voor klassieke auto's staan garant voor een lange termijn relatie. Kopers, verkopers, beginnende klassiekerliefhebbers of ervaren verzamelaars: iedereen kan rekenen op onze expertise, integriteit en aandacht voor detail.
Op onze website staat het uitgebreide aanbod van bijzondere auto's: dat kan variëren van auto's van meer dan een eeuw oud tot youngtimers en van sportscars tot historische rallyauto's. Veelal betreffen dit modellen van Engelse, Duitse en Italiaanse merken zoals Austin Healey, Alvis, Bentley, Jaguar, Aston Martin, Mercedes, Audi, Porsche, Alfa Romeo, Lancia, Ferrari, Maserati, enz.
Onze collectie is bijna geen week hetzelfde: dus neem regelmatig een kijkje, of kom, liefst na afspraak, langs in onze royale showroom.
DEDICATED TO THE MOST BEAUTIFUL CLASSIC CARS
We service car enthusiasts from many countries. Our service, openness and love for classic cars guarantee a long term relationship. Buyers, sellers, novice classic lovers or experienced collectors: anyone can count on our expertise, integrity and attention to detail.
On our website we offer a wide range of special cars: varying from cars which are over a century old, both Young timers and sports cars as well as historic rally cars. The models are mostly of English, German and Italian built such as Bentley, Jaguar, Austin Healey, Alvis, Aston Martin, Mercedes, Audi, Porsche, Alfa Romeo, Lancia, Ferrari, Maserati, etcetera. Our collection varies almost every week: so do check our website regularly, or come and visit us in our spacious showroom (preferably with pre-appointment).
Do not hesitate to contact us; we look forward to meeting you!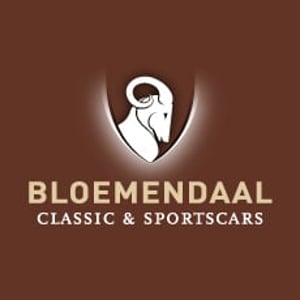 ---
Bloemendaal Classic & Sportscars
Contact Person
Kontaktperson
---