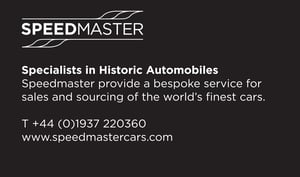 Location
Description
Built in 1967 this Mk3B Spider was delivered to Team Surtees during mid 1967. Built as one of a batch of 4 lightweight cars for Team Surtees, Team Penske and All American Racers, the car features a lightweight chassis, and suspension designed to fit 9 in front and 12 in rear tyres.
The car was raced by John Surtees during the 1967 Can -Am Series at was fitted with a 5.7L Chevrolet engine. Surtees raced the car at Road America finisheing 3rd in round 1 of the series, followed by a 4th place at Bridgehampton, Mosport in Canada was round 3 where Surtees qualified 5th but retired from the race with a misfire. The final 2 races of the year at Monterey and Riverside also only yielded 2 retirements.
The car was returned to Carl Hass (Lola agent in the USA) and was then sold to Tom Dutton to compete in the 1969 Can Am series, he had 5 top 10 and 1 top five finishes with the car during the series before the car was sold to J Rosblach who raced the car in three Can-Am races.
The car remained as a spider into the early 1980's and was still in the USA at this stage. The car was then sold in 2001/2002 to Peter Dunn/ Richard Styles in the UK who raced the car in the Masters Series with great success.
With the current owner the car again returned to the USA and has been raced in Historic Racing with great success. The car is complete with spare set of wheels, and has recently benefitted from an engine rebuild by the renowned Steve Jennings and is currently at 50% life.
The car is available to view in Janesville WI.
Price £375,000 / $450,000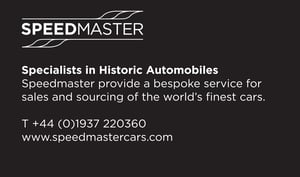 ---
Sandown House, Sandbeck Way, Wetherby, LS22 7DN
United Kingdom

Contact Person
Kontaktperson
---