1969 Lancia Fulvia
Coupè Ralllye1.6 HF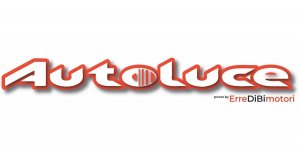 Autoluce by Erredibimotori
Exterior brand colour

Amaranto Livrea Giallo Blu
Location
Description
In 1965, Lancia introduced a 2+2 coupé version of the Fulvia saloon. Built on a shorter wheelbase, though mechanically similar, the beautiful newcomer had all the visual presence its progenitor lacked and came with a 1,216cc engine producing 80bhp. In tuned, lightweight 'HF' guise the Fulvia also provided Lancia with a means to contest the World Rally Championship. Lancia had used a variety of models during the 1950s, achieving a modicum of success, but with the Fulvia's arrival Cesare Fiorio's Squadra Corse works team had a car capable of consistently challenging for outright victory.
The works team campaigned the Fulvia in 1.2- and 1.3-litre forms, securing a handful of wins at World Championship level, before the advent of the 1.6-litre, five-speed 1600 HF for 1969 gave them the means to mount a more serious challenge. Ultimate expression of the Fulvia Coupé, the 1600 HF Fanalone came with a 1,584cc engine producing 115bhp in road trim with up to 165bhp available in rally tune. The works team used the 1600 HF consistently between 1969 and 1974, securing seven European Championship wins in 1970, six in 1971 and seven the following year to take the World Rally Championship for Makes in 1972. Alpine-Renault's A110 took the title for the French manufacturer in 1973 but the HF1600 was not done yet, helping Lancia to a second Makes championship in 1974 together with the Stratos and Beta Coupé, while Harry Källström (1969) and Sandro Munari (1972) became European Rally Champions driving the HF1600. (Before the advent of the World Drivers' Championship in 1978, the European was the FIA's only official rally championship for drivers). The role call of Fulvia drivers includes some of the great names in rallying history: Ove Andersson, Vic Elford, Pauli Toivonen, Réné Trautman, Leo Cella, Rauno Aaltonen and Simo Lampinen in addition to Munari and Källström.
A landmark model of immense significance, the Fulvia 1600 HF effectively established Lancia's considerable reputation on the World Rallying stage and paved the way for the legendary Stratos, Rally 037, and Delta Integrale models. When production ceased in 1973, a total of 3,690 stradale (road going) 1600 HFs had been produced, with a further 1,258 being built to 'Rallye' specification. Today, genuine Fanalones are both rare and valuable.
Original 1600 HF Rally
Group 3 of the time
Year 1969
Participation in the 1976 Sanremo Rally with accompanying photographic documentation
Csai chips
Nel 1965, Lancia ha presentato una versione coupé 2 + 2 della sua berlina Fulvia. Costruita su un telaio con il passo più corto, anche se meccanicamente simile, la bellissima nuova arrivata si presentava molto meglio di quanto facesse la versione a 4 porte, ed era dotata di un motore di 1.221 cc che sviluppava una potenza massima di 80 Cv. Nella versione preparata ed alleggerita "HF", la Fulvia ha fornito alla Lancia un mezzo per competere nel Campionato del Mondo Rally. Lancia, negli anni '50 aveva usato nei Rally diversi modelli, ottenendo anche un discreto successo, ma, con l'arrivo della Fulvia, la Squadra Corse di Cesare Fiorio aveva un'auto in grado di combattere costantemente per la vittoria finale. La squadra ufficiale ha fatto correre le Fulvia sia con il motore 1,2 sia con quello di 1,3 litri, assicurandosi alcune vittorie nelle prove valide per il Campionato del Mondo, prima che l'arrivo del motore di 1.6 litri, con il cambio a cinque marce della 1600 HF, permettesse per la stagione 1969, di avere i mezzi per puntare alla vittoria finale. Ultima evoluzione della Fulvia Coupé, l'HF Fanalone 1600, è dotata di un motore da 1.584 cc che sviluppa 115 Cv in versione stradale e fino a 165 Cv nella versione preparata per i Rally. Tra il 1969 ed il 1974, la squadra corse ufficiale ha costantemente utilizzato l'HF 1600, assicurandosi sette vittorie in prove valide per il Campionato Europeo nel 1970, sei nel 1971 e sette l'anno successivo, nel 1972, quando si è aggiudicata il Campionato del Mondo Marche. L'Alpine-Renault A110 ha permesso ai francesi di aggiudicarsi il Campionato del Mondo Marche nel 1973 ma, l'HF1600 non era ancora finita, permettendo alla Lancia di aggiudicarsi un secondo Campionato Marche nel 1974, grazie alle sue vittorie abbinate a quelle della Stratos e della Beta Coupé. Harry Källström nel 1969 e Sandro Munari nel 1972, diventarono entrambi Campioni Europei di rally guidando l'HF1600. (Va notato che, prima dell'avvento del Campionato del Mondo Piloti nel 1978, l'Europeo era l'unico Campionato ufficiale di rally per i piloti FIA). Con la Fulvia, oltre a Munari e Källström, hanno corso alcuni dei più importanti nomi nella storia dei Rally: Ove Andersson, Vic Elford, Pauli Toivonen, Réné Trautman, Leo Cella, Rauno Aaltonen e Simo Lampinen. Un modello di fondamentale importanza nella storia della casa, la Fulvia 1600 HF ha permesso alla Lancia di costruirsi una notevole reputazione sul palcoscenico mondiale e ha aperto la strada ai leggendari modelli Stratos, Rally 037 e Delta Integrale. Quando la produzione cessò, nel 1973, erano stati prodotti 3.690 esemplari di 1600 HF "stradale" a cui si aggiungono altri 1.258 esemplari costruiti con la specifica 'Rallye'. Oggi, i "Fanaloni" originali sono rari e preziosi.
Originale 1600 HF da Rally
Rosso Amaranto livrea gialla blu
Gruppo 3 dell'epoca
Anno 1969
Partecipazione Rally di Sanremo 1976 con documentazione fotografica a corredo
Fiche Csai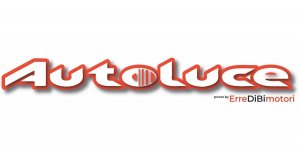 ---
Autoluce by Erredibimotori
Contact Person
Kontaktperson
---