1951 Jaguar XK 120
Jaguar XK120 - nut & bolt restored - 5 speed manual -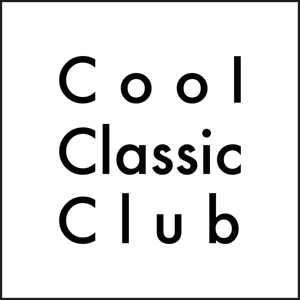 Location

Performance

160 PS / 118 kW / 158 BHP
Description
German Below
--
'Elegance is when the inside is as beautiful as the outside' - Coco Chanel
Imagine yourself in the British extraordinary feeling. Dressed in your 'tweed' outfit with matching flat cap, you step into the elegant silver Jaguar XK120. Cruising through the rolling countryside in one of Britain's most iconic sports car. This is the ultimate British feeling, to say the least.
In the year 1948, Sir William Lyons introduced the beauty. At the time, it caused much sensation and excitement, even to the extent that it was one of the most sought-after sports cars of its time. Its name is partly due to its top speed 120 mph (fun fact: in 1951, the XK120 achieved a record speed of 132.6 mph).
Under the skin, it features a 3.4-litre inline six-cylinder which delivers a good 160 hp. This allows the Jag to hit 100 km/h in 8.5 seconds. Fascinating figures, repeat 1951!
Its fast, flowing lines and aerodynamic design make this an optically magnificent one too. Notable, of course, is the long nose and connecting whip fenders. These still make you, in whatever capacity the knees are, sink through your knees to look at this work of line art. Driving it is guaranteed to put a smile on the face of the driver and other road users. In any case, we did not manage to get out of it without a smile.
Our example was originally delivered in sunny Los Angeles. Gradually restored and technically in top condition. Equipped with a known past and documentation. Not to mention the incredibly beautiful combination of the all-red interior with the silver paint.
The Cool Classic Club would love to get in touch to see if you are the suitable new owner of this joyous Jaguar XK120.
--
(German)
Eleganz ist, wenn das Innere so schön ist wie das Äußere" - Coco Chanel
Stellen Sie sich vor, Sie würden sich im britischen Ausnahmezustand befinden. In Ihrem Tweed-Outfit mit passender Schiebermütze steigen Sie in einen eleganten silbernen Jaguar XK120. Sie cruisen in einem der kultigsten Sportwagen Großbritanniens durch die hügelige Landschaft. Das ist, gelinde gesagt, das ultimative britische Gefühl.
Im Jahr 1948 stellte Sir William Lyons diese Schönheit vor. Damals sorgte er für viel Aufsehen und Aufregung, sogar so sehr, dass er einer der begehrtesten Sportwagen seiner Zeit war. Seinen Namen verdankt er unter anderem seiner Höchstgeschwindigkeit von 120 mph (Spaßfakt: 1951 erreichte der XK120 eine Rekordgeschwindigkeit von 132,6 mph).
Unter der Haube steckt ein 3,4-Liter-Reihensechszylinder, der gut 160 PS leistet. Damit schafft der Jaguar die 100 km/h in 8,5 Sekunden. Faszinierende Zahlen, ich wiederhole 1951!
Seine schnelle, fließende Linienführung und sein aerodynamisches Design machen ihn auch optisch zu einem Prachtexemplar. Auffallend sind natürlich die lange Nase und die verbindenden Peitschenkotflügel. Diese lassen einen immer noch in die Knie gehen, wenn man dieses Kunstwerk der Linienführung betrachtet. Das Fahren damit zaubert garantiert ein Lächeln auf das Gesicht des Fahrers und anderer Verkehrsteilnehmer. Wir haben es jedenfalls nicht geschafft, ohne ein Lächeln auszusteigen.
Unser Exemplar wurde ursprünglich im sonnigen Los Angeles ausgeliefert. Nach und nach restauriert und technisch in Top-Zustand. Ausgestattet mit einer bekannten Vergangenheit und Dokumentation. Ganz zu schweigen von der unglaublich schönen Kombination der komplett roten Innenausstattung mit der silbernen Lackierung.
Der Cool Classic Club würde sich gerne mit Ihnen in Verbindung setzen, um zu sehen, ob Sie der geeignete neue Besitzer dieses fröhlichen Jaguar XK120 sind.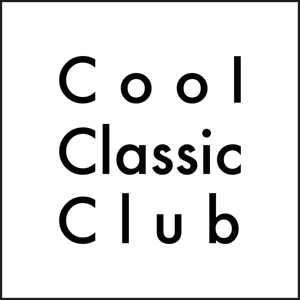 ---

Contact Person
Kontaktperson
---