1963 Jaguar E-Type SI
Lightweight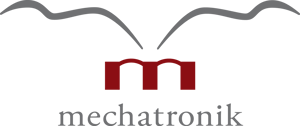 Location

Performance

300 PS / 221 kW / 296 BHP
Description
Der Jaguar E-Type Lightweight
Speziell für den Rennsport konstruierte Jaguar im Winter 1962/63 eine leichtere Version des E-Type, die die Bezeichnung Lightweight erhielt. Sie wich sowohl äußerlich als auch in der Technik erheblich von der Serienversion des E-Type ab. Anders als bei den Serienfahrzeugen war das Monocoque des Lightweight aus Aluminiumblechen gefertigt und Teile des Rahmens und der Aufhängung waren verstärkt. Der hintere Hilfsrahmen wurde im Hinblick auf eine bessere Verwindungssteifigkeit vom Jaguar Mark X übernommen, die vorderen Bremssättel kamen vom Jaguar Mark IX. Auch der Motor des Wagens wurde überarbeitet. Während der Motorblock des 3,8 Liter großen Sechszylindermotors der Serienversion aus Grauguss hergestellt war, bestand der Block bei den Lightweight-Modellen aus Aluminium. Der Zylinderkopf ging konzeptionell auf eine im Jaguar D-Type verwendete Konstruktion aus dem Jahr 1955 zurück; für den Lightweight war er aber im Bereich der Auslassventile überarbeitet worden. Die Verdichtung wurde auf 9,5 : 1 angehoben. Diese Modifikationen erhöhten die Motorleistung auf etwa 320 PS (235 kW). Auch die Karosserie des Lightweight bestand weitgehend aus Aluminium. Stilistisch entsprach sie annähernd der des E-Type Roadster und war mit einem knappen Hardtopdach ausgestattet. Der Lightweight wog leer 920 kg. Der Lindner-Lightweight erreichte 1964 eine Höchstgeschwindigkeit von 259 km/h. 1963 entstanden insgesamt zwölf Exemplare des Lightweight, die konstruktiv weitgehend gleich waren. Zu den Kunden zählten der amerikanische Rennfahrer Briggs Cunningham, der insgesamt drei Lightweight-Fahrzeuge kaufte, der deutsche Jaguar-Importeur und Rennfahrer Peter Lindner, Kjell Qvale sowie John Coombs, der das Lightweight-Projekt Ende 1962 initiiert hatte.
Das hier angebotene Fahrzeug mit der Fahrgestellnummer 850648 wurde am 17. Januar 1963 im Jaguar Werk fertiggestellt und am 11. April 1963 nach Barcelona ausgeliefert. 1988 erfolgt die Restaurierung und der Umbau durch die E-Typ-Spezialisten LWR Ltd (Paul Webb & Mike Harris - welche ebenfalls für das Ken Baker-Fahrzeug verantwortlich waren) 3857WK wurde gemäß den Werks-Lightweights mit Aluminiumhaube, Türen, Dach und Kofferraumdeckel modifiziert . Jaguars ehemaliger Wettbewerbsmotorenbauer George Hodge war für den Motor verantwortlich - gebaut für Leistung und Zuverlässigkeit. Durch die leistungsstarken Bremsen von AP und ein einstellbarers Fahrwerk, ist dieser E-Typ auf der Straße genauso leistungsfähig wie auch auf der Rennstreck. Wir übergeben diesen Jaguar E-Type inkl. eines frischen Service an seinen zukünftigen Besitzer. Für Detailinformationen steht Ihnen unser Verkaufspersonal jederzeit gerne zur Verfügung. Bitte beachten Sie, dass Fahrzeugbesichtigungen grundsätzlich nur nach vorheriger Terminvereinbarung möglich sind.
_____________________________________________________________
The Jaguar E-Type Lightweight
In the winter of 1962/63, Jaguar designed a lighter version of the E-Type especially for racing, which was named Lightweight. It differed considerably from the production version of the E-Type, both externally and in terms of technology. Unlike the production vehicles, the Lightweight's monocoque was made of sheet aluminum and parts of the frame and suspension were reinforced. The rear subframe was taken over from the Jaguar Mark X for better torsional rigidity, the front brake calipers came from the Jaguar Mark IX. The car's engine has also been redesigned. While the engine block of the 3.8 liter six-cylinder engine of the series version was made of gray cast iron, the block of the lightweight models was made of aluminum. The concept of the cylinder head was based on a construction used in the Jaguar D-Type from 1955; for the Lightweight, however, it had been revised in the area of ​​the exhaust valves. The compression has been increased to 9.5: 1. These modifications increased the engine output to around 320 hp (235 kW). The Lightweight's body was also largely made of aluminum. Stylistically, it corresponded approximately to that of the E-Type Roadster and was equipped with a tight hardtop roof. The lightweight weighed 920 kg empty. The Lindner Lightweight reached a top speed of 259 km / h in 1964. In 1963 a total of twelve copies of the Lightweight were built, which were largely identical in construction. Customers included the American racing driver Briggs Cunningham, who bought a total of three lightweight vehicles, the German Jaguar importer and racing driver Peter Lindner, Kjell Qvale and John Coombs, who initiated the lightweight project at the end of 1962.
The vehicle offered here with the chassis number 850648 was completed in the Jaguar factory on January 17, 1963 and delivered to Barcelona on April 11, 1963. In 1988 the restoration and the conversion by the E-type specialists LWR Ltd (Paul Webb & Mike Harris - who were also responsible for the Ken Baker vehicle) took place 3857WK was modified according to the factory lightweights with aluminum hood, doors, roof and trunk lid . Jaguar's former competitive engine builder, George Hodge, was responsible for the engine - built for performance and reliability. Thanks to the powerful brakes from AP and an adjustable chassis, this E-Type is just as powerful on the road as it is on the race track. We hand over this Jaguar E-Type including a fresh service to its future owner. Our sales staff will be happy to provide you with detailed information at any time. Please note that vehicle tours are generally only possible by prior appointment.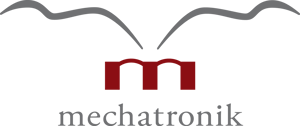 ---
Contact Person
Kontaktperson
---