1964 Jaguar E-Type SI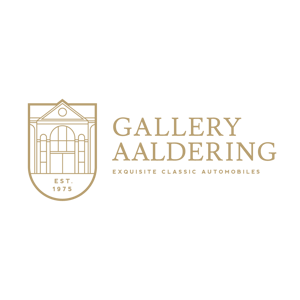 Location
Description
Transmission: 4 gears, Manual gearbox
Model year: 2023
Registration number: JA-91-50
Call off the search! If you were looking for one of the best Jaguar E-Type Series 1 3.8 Coupés on the market, look no further. This one has recently been restored and mechanically rebuilt from top to toe and from back to front. The work was expertly carried out with utmost feel for authenticity imaginable. The pristine panelwork has the best alignment and has been kept nice and thin. The car has outstanding chrome wire wheels shod in correctly sized, good quality tyres. The brightwork of the bumpers, decorative strips and door handles has really been meticulously attended to. The full respray has a marvellous deep lustre.
Matters continue unabated in the same vein inside. Totally new black leather and black carpeting and new headlining was used to great effect. The wooden dashboard is also completely new and shows off the perfectly working instrument cluster to its best. Everywhere you look you can admire the top-class workmanship and attention to detail that went into making this cat purr contently.
The main story is all about the 3.8 litre straight-six attached to a manual 4-speed transmission. The sound emitted through the stainless steel exhaust is tremendous. The three carburettors mix enough air and fuel to provide the engine with 265 Ps. The enormously impressive engine sounds great as it smoothly clocks up the revs. Consider front axle double wishbones and independent rear suspension and you will not be surprised by the E-Type's excellent road manners. Not just compared to other cars from that era but to any car. You will have to caste your net far and wide to find such fine handling in a modern car. The transmission acquits itself with precision and the suspension is very good thanks to the use of mainly new parts. The brakes are responsive and amply satisfactory in bringing matters to a timely halt.
In other words this is a fully restored Jaguar E-Type Series 1 3.8 Coupé, ready for many more years of E-type pleasure.
Gallery Aaldering is Europe's leading Classic Cars specialist since 1975! Always 400 Classic and Sportscars in stock, please visit www.gallery-aaldering.com for the current stock list (all offered cars are available in our showroom) and further information. We are located near the German border, 95 km from Düsseldorf and 90 km from Amsterdam. So easy traveling by plane, train, taxi and car. Transport and worldwide shipping can be arranged. No duties/import costs within Europe. We buy, sell and provide consignment sales (selling on behalf of the owner). We can arrange/provide registration/papers for our German (H-Kennzeichen, TÜV, Fahrzeugbrief, Wertgutachten usw.) and Benelux customers. Gallery Aaldering, Arnhemsestraat 47, 6971 AP Brummen, The Netherlands. Tel: 0031-575-564055. Quality, experience and transparency is what sets us apart. We look forward to welcoming you in our showroom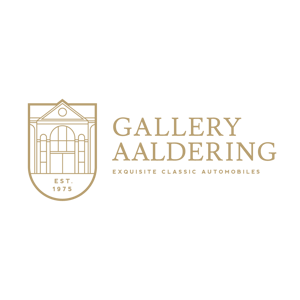 ---
Contact Person
Kontaktperson
---