1970 Iso Grifo
7 Litri "Sunroof Coupé"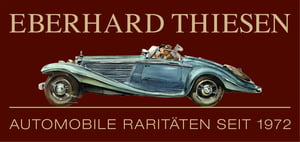 Eberhard Thiesen GmbH & Co. KG
Location

Performance

400 PS / 295 kW / 395 BHP
Description
• in nur 65 Exemplaren gebautes Topmodell der 1. Serie
• ältere Komplett-Restaurierung in Deutschland durch bekannten Modell-Spezialisten hochwertig ausgeführt
• herausnehmbare Dachhälften
• Version mit Borrani Tiefbett-Chromspeichenrädern
• Ein Fahrvergnügen der Extraklasse
Der hier vorgestellte Grifo 7 litri ist eine echte automobile Rarität! Zwischen 1968 und 1970 wurden nur 65 Exemplare des Fließheck-Coupés mit dem 400 SAE-PS starken big-block Motor produziert. Der Wagen wurde über den damaligen ISO-Importeur Auto Becker in Deutschland ausgeliefert und am 08. Mai 1970 erstmals zugelassen. Die weitere Eigentümer-folge ab 1976 ist durch den noch vorliegenden alten deutschen Kfz-Brief nachvollziehbar. Nach seiner Abmeldung im November 1978 stand der Grifo für einige Zeit still bevor er dann in den 1990er Jahren von einem bekannten Spezialisten in Deutschland aufwändig restauriert wurde. Eine Fotodokumentation dieser Restaurierung ist verfügbar. Dieser originale 7-Liter Grifo ging durch uns vor ca. 5 Jahren an den vorerst letzten Eigentümer. Es ergibt sich die seltene Gelegenheit, ein ganz besonders schönes Exemplar in zeitloser Farbkombination zu erwerben.
------
• top model of the 1st series produced in only 65 pieces
• older complete restoration in Germany by renowned brand specialist exquisitely executed
• removable roof centre section
• broadbase chrome spoke wheels by Borrani
• driving pleasure of the extra class
The Grifo 7 litri presented here is a real automotive rarity! Between 1968 and 1970 only 65 units of the hatchback coupe with the 400 SAE-HP GM big-block engine were produced. The car was delivered in Germany via the then ISO importer Auto Becker and was first registered on May 8th in 1970. The further succession of owners from 1976 onward can be traced in the old German motor vehicle registration document, which is still available. After its deregistration in November 1978 the Grifo stood still for some time before it was extensively restored in the 1990s by a well-known specialist in Germany. A photo documentation of this nut & bolt restoration is available. This original 7-litre Grifo went through us five years ago to the last owner. This is a rare opportunity to acquire a particularly beautiful specimen in a timeless colour combination.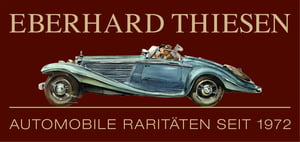 ---
Eberhard Thiesen GmbH & Co. KG
Contact Person
Kontaktperson
---