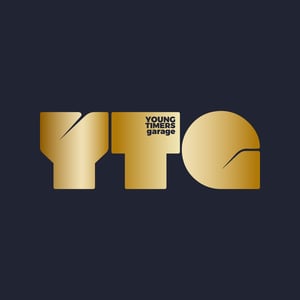 YTG- Young Timers Garage Pty Ltd
Location
Description
We are proud to present to you a rare sight and rare acquisition of this significant BMW M3 E46 GTR race car on the global market.
2001 BMW/PTG E46 S62 V8 GT GRAND-AM - CHASSIS #005
In the year 2000 BMW North America had Porsche clearly in their sights and turned to Tom Milner's Prototype Technology Group ( PTG) to transform the new E46 M3 into a Rolex Grand-Am Champion winner.
The main focus was the Rolex Sports Car Series an endurance racing championship series and BMW and PTG were hardly strangers to the series as 5 years prior PTG converted BMW E36 M3 into a pole setter for its GTS-2 debut and with that experience PTG was given the opportunity to create something far more serious.
PTG studied the GRand Am rule book carefully and found that the GT class could use ANY engine from the automakers portfolio and so now enters the S62. BMW/PTG built ONLY 2 E46 M3's 2001 chassis #004 & #005 ( this car we are offering) and PTG substituted the inline 6 cyl for the M5 sourced 4.9L V8 (S62B50) and Hewland 6 Speed manual transmission making these 2 cars the first BMW M3's with V8 power to race in North America.
This M3 chassis #005 competed in the following races and her results:
03/11/2001 Daytona 3 Hour Grand Am Finale
- #50 Stanton/Hajducky for AASCO/BoDuck
- GT Class - Fastest Lap, Placed 15th
05/01/2002 Daytona Test
- #50 Stanton/Hadjucky/Suzuki/Quiros/Valentine for AASCO/BoDuck
- Placed 37th
03/02/2002 24 Hour Daytona Rolex 24
- #50 Stanton/Hadjucky for AASCO/BoDuck
- 72nd - engine fail grid 40th
23/03/2002 Grand Am 400 Mile California
- #50 Stanton/Hadjucky for AACO/BoDuck
- 21st tyres fail grid 9th
22/11/2003 Bathurst 24 Hour 2003
- #420 Bowe/Crompton/Crick/Algadrie for PHR Scuderia
- DNF Wheel damage - Grid 3rd 131 laps of 527 completed.
Retired after this and placed in the collection by the current owner after purchasing the M3 from PHR Scuderia in 2004.
BMW Motorsport/PTG built 5 cars for the series for competition and chassis #000-#003 had been given the S54/P54B32-(3.4L stroked) Dry Sump inline 6 race engine and only chassis #004 #005 were given the S62B50 Dry Sump 5.0L V8 Race Engine.
The BMW V8 M5 S62B50 is the high-performance variant of the M62 which was fitted to the E39 M5 and E52 Z8. The S62 was BMW first V8 engine to have double vanos also with the enhanced M62 V8 it included individual throttle bodies for each of the 8 cylinders which is/can be electronically controlled by the driver. Comp ratio is 11.0:1 and also a double row timing chain, hollow camshafts, engine control unit is Siemens MSS 52 dual air intakes and mass flow sensors a semi-dry sump oil system consisting of 2 additional scavenging pumps that activate for hard cornering. The engine was assembled at BMW's Dingolfing plant.
There is also, a comprehensive parts and accessories package which was made available to the teams and was sold together with the car. The list of the parts was extensive and can be provided upon request.
We thank you for taking the time in viewing our very special and highly collectible BMW M3 E46 GTR race car and if you would like to make a genuine inquiry, please contact us at your earliest convenience to speak to one of our friendly staff. We are a family-owned and operated business specializing in classic/collectible/interesting cars with over 130 years of collective motor industry experience at the highest levels.
We would be honoured to assist and help you further or if there is something special you are looking for please just ask us we may have it coming!.
We Are..........Passion Driven.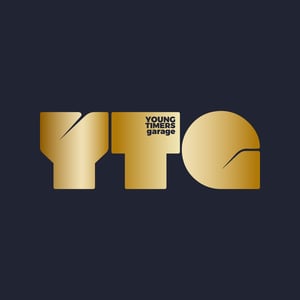 ---
YTG- Young Timers Garage Pty Ltd
Greenlink Business Estate Unit 14-16 Adriatic Way
86 Indian Drive
Keysborough
3173
Victoria
Australia

Contact Person
Kontaktperson
---