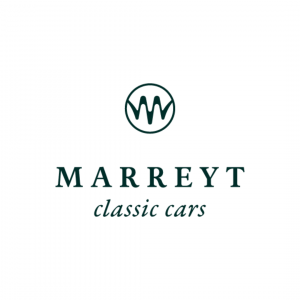 Location
Description
Alfa Romeo 1900 TI Berlina 1954 LHD ex-1954-MM Fantuzzi & Fancelli
Chassis n°: AR1900 TI 07564
The slogan "La Macchina di Famiglia che vince le Corse!" (the race winning family car!) might have sounded a bit over-ambitious when launching this modern-times Alfa Romeo 1900 in 1950 but became quickly reality.
It was also convincingly proven at the Mille Miglia between 1952 and the final year 1957 where the Alfa Romeo 1900 became unbeatable in the 2 liter Turismo Internazionale category.
To improve the competitiveness, Alfa Romeo launched in 1952 the special series (only 572 examples) 1900 TI (Turismo Internazionale) which featured as standard equipment: dasboard mounted rev-counter, 2 double choke carburettors, increased compression ratio, high profile camshafts, full flow exhaust manifold continuing in a twin-pipe exhaust system boosting the power to over 100HP and logically bigger ventilated drum brakes to manage this increase in power.
This particular Alfa Romeo 1900 TI was discovered by us in 2013 in Italy and turned out to be the ex-Mario Fantuzzi 1954 & 1955 Mille Miglia entrant. Confirmed by the Estratti Cronologici from the Automobile Club d'Italia, research by Italian classic car historians, the RIAR, and with ample proof of written chassis numbers all over the original trim which became apparent during the full restoration by JD Classics in the UK.
When this Alfa Romeo 1900TI participated at the 2014 Mille Miglia without any problems, it was immediately obvious that the full restoration job was properly executed. This 1900 TI Berlina not only looks fabulous, the car also performs remarkably well. Indeed, yes, a winner!
Lots of quality & history for this authentic ex-MM Alfa Romeo 1900 TI, which will allow a future owner to continue the tradition of participating succesfully at (historic) races such as the Mille Miglia.
Comes with actual British registration, nice history file, restoration report by JD Classics & FIVA ID card. Important to know : the Registro application has been finalised aswell as the Mille Miglia 2020 entry.
Price: 475.000 Euro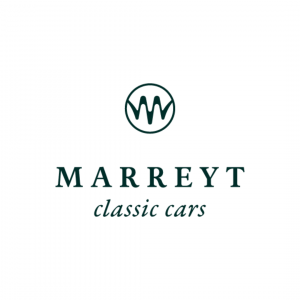 ---
Contact Person
Kontaktperson
---