1954 Alfa Romeo 1900
CSS Super Sprint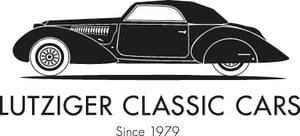 Location
Description
Alfa Romeo 1900C SS (Super Sprint)
First registration 06.1954
Swiss delivery
Swiss road registration with veteran entry
Alfa Romeo 1900 C Super Sprint - short and sweet, elegant and fast.
The rare Alfa Romeo 1900 CSS offered here is a series II. The car was over 23 years in the last and before that 32 years in the same ownership. This beautiful Super Sprint was fully restored a few years ago at the last owner including engine and body very elaborately. A photo documentation testifies to the various works. The vehicle is a Swiss delivery and veteran-approved. It is in exceptional, top maintained collector condition.
Between 1951 and 1958, Carrozzeria Touring produced a coupe based on the shortened chassis of the Alfa Romeo 1900, first called Sprint, then Super Sprint. These cars were given the abbreviation 1900C for corto (short wheelbase) and the suffix S or SS. With the model change to the Super version, the models were revised and therefore a distinction was made between a first and a second series. Despite the low number of cylinders compared to the competition, the elegant coupé was able to compete in the market with the greats of the time from Fiat (8V), Lancia (Aurelia B20 GT), Jaguar (XK 140) or Porsche (356). However, it was almost as expensive as a 300 SL and therefore remained rare.
Errors, mistakes and prior sale reserved.
More detailed pictures of this Alfa Romeo 1900 CSS can be found on our homepage www.lutziger-classiccars.com
DEUTSCH:
Alfa Romeo 1900C SS (Super Sprint)
Erstzulassung 06.1954
Schweizer Auslieferung
Schweizer Strassenzulassung mit Veteraneneintrag
Alfa Romeo 1900 C Super Sprint – kurz und bündig, elegant und schnell.
Beim hier angebotenen, raren Alfa Romeo 1900 CSS handelt es sich um eine Serie II. Das Auto war über 23 Jahre im letzten und davor 32 Jahre im selben Besitz. Dieser wunderschöne Super Sprint wurde vor einigen Jahren beim letzten Besitzer inklusive Motor und Karosserie sehr aufwendig vollrestauriert. Eine Fotodokumentation zeugt von den verschiedenen Arbeiten. Das Fahrzeug ist eine Schweizer Auslieferung und Veteranen-geprüft. Es befindet sich in ausserordentlich, top gepflegtem Sammlerzustand.
Zwischen 1951 und 1958 fertigte die Carrozzeria Touring ein Coupé auf der Basis des gekürzten Chassis des Alfa Romeo 1900, das zunächst Sprint, dann Super Sprint hiess. Als Typenbezeichnung erhielten diese Fahrzeuge das Kürzel 1900C für corto (kurzer Radstand) sowie den Zusatz S oder eben SS. Mit dem Modellwechsel zur Super-Version wurden die Modelle überarbeitet und man unterscheidet deshalb eine erste und eine zweite Serie. Trotz im Vergleich zur Konkurrenz geringer Zylinderzahl, konnte sich das elegante Coupé im Markt durchaus mit den damaligen Grössen von Fiat (8V), Lancia (Aurelia B20 GT), Jaguar (XK 140) oder Porsche (356) messen. Allerdings war er fast so teuer wie ein 300 SL und blieb daher selten.
Irrtümer, Fehler und Zwischenverkauf vorbehalten.
Weitere, detaillierte Bilder von diesem Alfa Romeo 1900 CSS finden Sie auf unserer Homepage www.lutziger-classiccars.com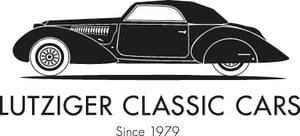 ---

---