1953 Alfa Romeo 1900
C Pininfarina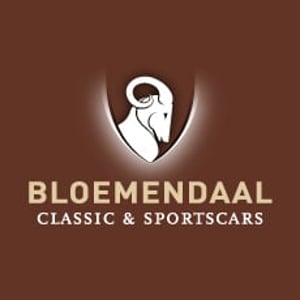 Bloemendaal Classic & Sportscars
Location
Description
Ask a car enthusiast to mention a Italian car designer and for sure he will say Pininfarina. Probably unaware that his actual name was Battista Farina. As the tenth child in the Farina family he was nicknamed "toddler", in Italian "Pinin". He founded his own bodywork company in 1930, and soon worked for big names such as Alfa Romeo, Fiat, Lancia and Ferrari.
A completely new Alfa range of bodywork and technique, with four cylinder 1900 cc. engines, was introduced in 1950. Touring mainly built lightweight aluminum Coupes and Pinin Farina was commissioned to produce the convertible model. In addition, Pinin Farina also built a small number of coupes, to prove that they did not have to be much heavier than the Superleggera design. For example, the thickness of the sheet metal was reduced to 0.7 mm and as many lightweight parts as possible were processed. There were no side window frames, the front and rear windows were glued, and the hood, trunklid, dashboard and all mouldings were made of aluminum. The result was a fantastic design. A combination of perfect shaped, smooth curves, without any annoying decorative mouldings. In the book "Pininfarina Prestige and Tradition" the design is described as "Powerful architecture without useless ornamentation". The weight turned out to be only 50 kg heavier than the Touring Coupe Superleggera.
Technically the engine turned out to be a jewel, with 100 hp from an 1884 cc, 4 cylinder, with two overhead camshafts connected to a smoothly shifting 4 speed gearbox. The independent front suspension with coil springs and a well-placed rigid rear axle ensured excellent road holding and sporty handling.
Of the only 100 pieces built, this Alfa Romeo 1900C was delivered on December 2th, 1953, the last year of production, to Claudio Guerra from Como, Italy. He ordered the only two options available, which were spotlights, and a reversible rear seat for more luggage space. The color Grigio Azzurro accentuates the design of the beautiful coupe even more.
The Alfa remained in the possession of its first owner for no less than 30 years, but much of this time was spent at the Italian customs, after the "smuggling car" was confiscated. The second owner refurbished the original car, and used it as daily driver for twelve years. The next two Italian owners enjoyed it for fifteen and nine years. All documents, photos and booklets with history, even the warranty certificate, are still with the car.
The current owner saw the Alfa in 2017 and fell in love immediately. A few months later, the purchase followed after an extensive check by specialist Francesco Bonfanti. Almost the entire technique appeared to be tired and in need of overhaul. Bonfanti worked on the technique for more than a year while retaining full originality, and also brought back all chrome parts, lamps, wire wheels, etc. to a 'like new' condition. This very original Alfa Romeo 1900 C is since 2019 registered in the Netherlands and part of a beautiful collection of Italian top cars.
The owner was, as often collectors do.., in doubt several times whether he should sell the Alfa or not. And as you can see, we can hereby offer the car and this wonderful Alfa Romeo 1900 C Pininfarina is a great opportunity for the true enthusiast.
Technical Information:
Engine: 4 cylinder inline DOHC
Engine capacity: 1863 cc.
Power: 100 bhp at 5500 rpm.
Topspeed: 180 km/h
Transmission: 4 speed manual
Options:
Spotlights
Reversible back seat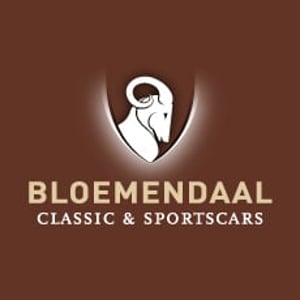 ---
Bloemendaal Classic & Sportscars
Contact Person
Kontaktperson
---