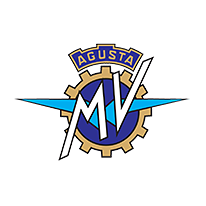 MV Agusta is an Italian motorcycle manufacturer, founded in 1945. The brand is associated with powerful, high-end motorcycles. During the 50s, the company enjoyed great success with its bikes in competition. In 1980, after facing financial problems, the company was shut down. The trademark name was brought by Cagiva in 1991, and production began again. It was sold once again in 1999 and has since changed owners several times.
https://www.classicdriver.com/en/bikes/mv-agusta
© 2014 ClassicDriver. All rights reserved.