Is this the most important MV Agusta in the world?
There are few bikes that have punctuated MV Agusta's storied history as the innovative 'Four', the world's first production four-cylinder motorcycle. This fabulous 600 Touring, chassis number 001, is where the enduring story began, and now it could be yours…
Four play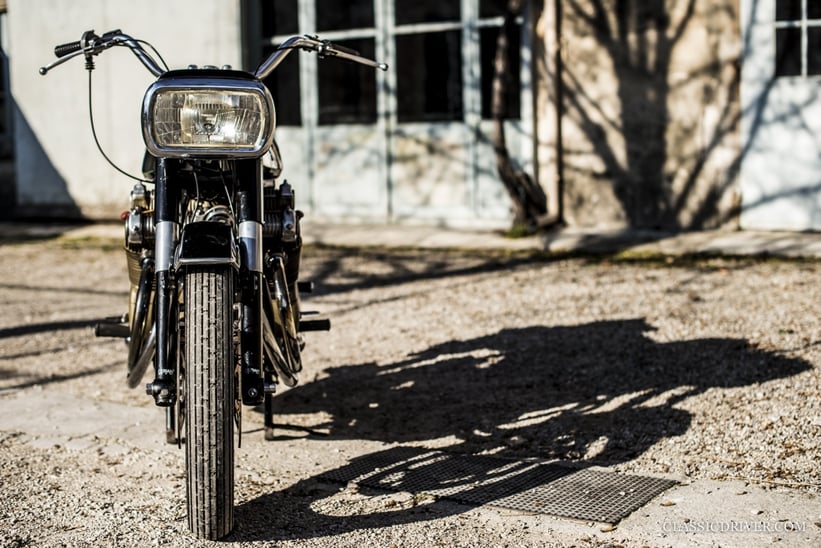 When Count Agusta's engineers finally persuaded him to build a road-legal production motorcycle powered by the formidable four-cylinder Grand Prix engine of the early 1960s, none could have envisaged what the resulting 600 Touring would ultimately look like. Fearing that amateurs would modify the bike, compete in races, and taint the brand's name, Agusta built what was essentially a luxury Grand Tourer, as far as was conceivably possible from a sports bike. A technological tour de force, the production 'Four' utilised double overhead cams, a first for a road bike, and shaft drive, as opposed to the more conventional chain drive. Phenomenally expensive when new, just 127 of these camel-humped beauties ever left the factory, and inevitably, they're extremely hot property among collectors today.
Box ticked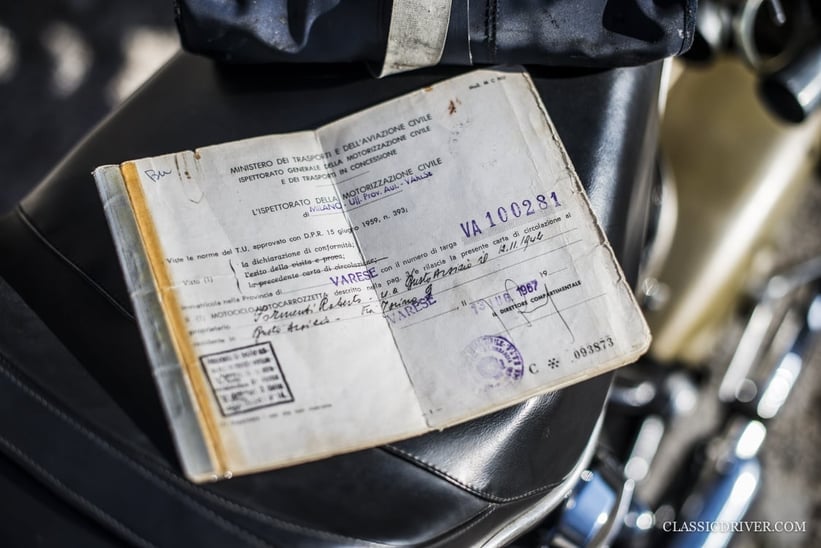 Owned by MV Agusta connoisseur and motorcycle collector extraordinaire Jean Marie Maréchal, this example is the very first MV Four produced, with both its engine and frame stamped with the magic number 001. Its importance, according to Maréchal, cannot be underestimated, particularly given its unrestored state and extensive history file, which includes the untouched toolkit, keys, and original bill of sale, signed by Count Agusta himself. "Collectors are immensely interested in the very first examples of things", comments Maréchal, "and this bike ticks all the boxes. Features unique to #001 include, among other things, special engine mouldings, different bolts on the camshaft caps, and the very same varnish that was used on the engines of the first five Miuras."
This year marks the 50th anniversary of the venerable MV Four, of which more and more potent versions emerged until 1977. This bike is arguably the most significant of them all, and it's for sale in the Classic Driver Market. We just hope that its new owner truly appreciates its innovation, legacy, and significant role in the history of the magical brand and gets out and makes the most of its excellent on-road credentials, just as Count Agusta had wanted.
Photos: Rémi Dargegen for Classic Driver © 2017