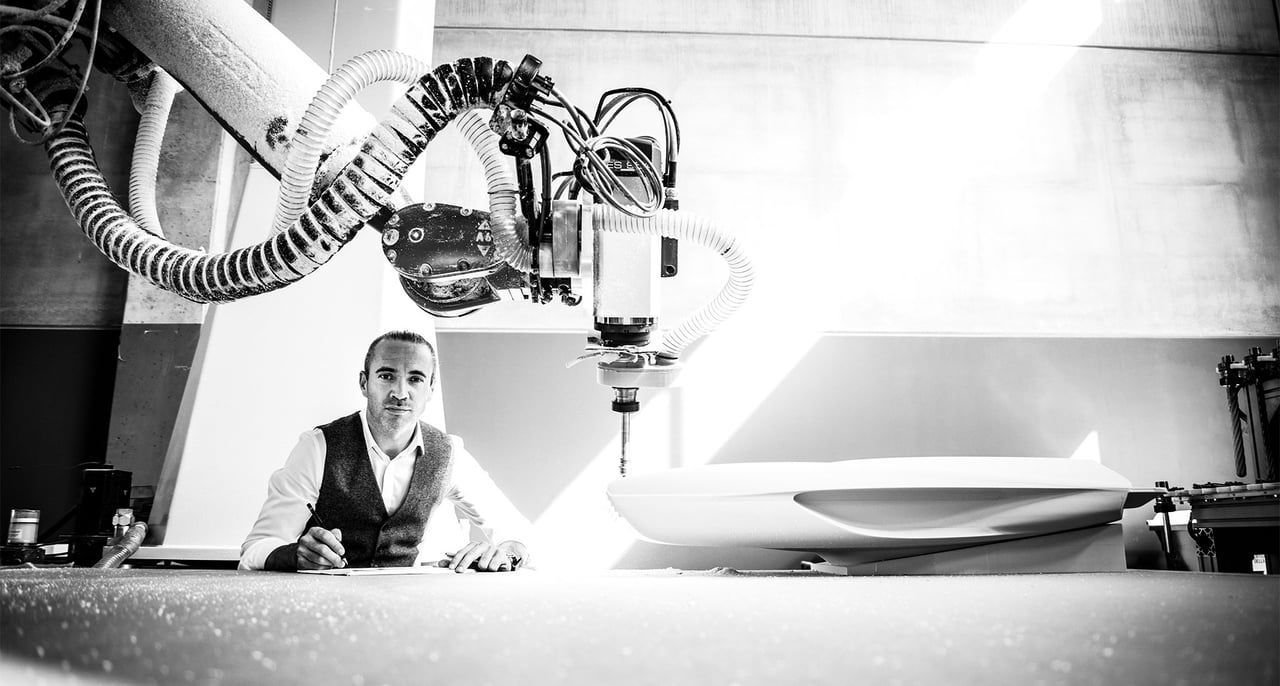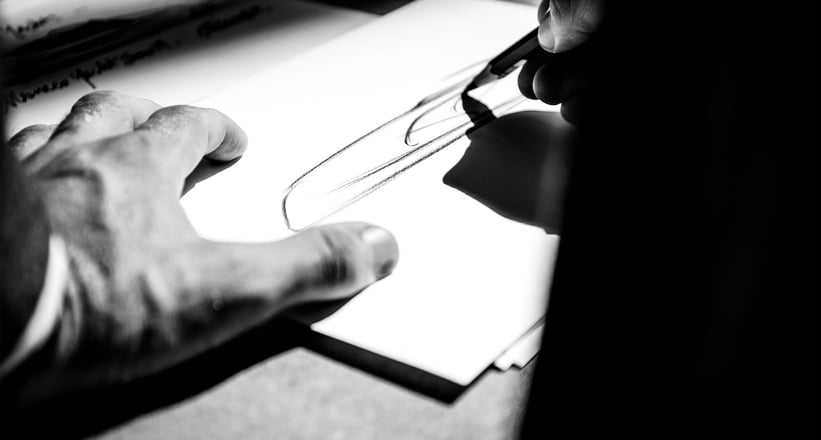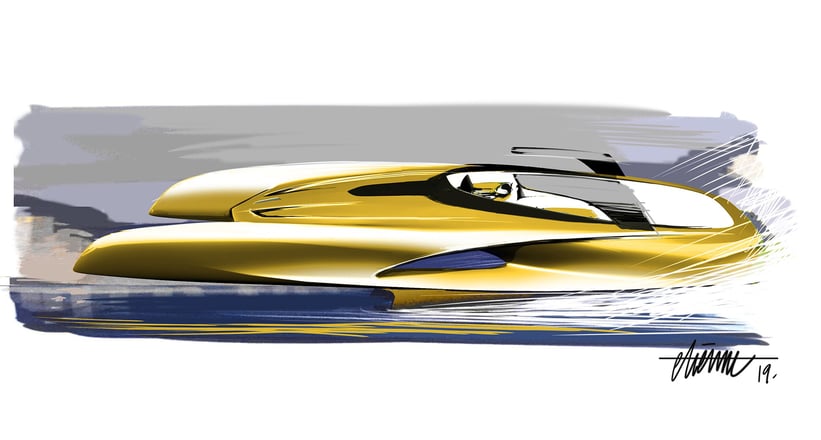 Etienne Salomé is one of the most creative minds in contemporary automotive design. Most recently, the French artist and designer not only designed the interior of the Bugatti Chiron and the dramatic body of La Voiture Noire, but he also caused a stir with his racy automotive sculptures.
Salomé has now set up his own design consultancy and founded his nautical brand titled Salomé Yachts. At the Monaco Yacht Show, he revealed designs for a new sports tender called Atlantic. As its name suggests, the 12-metre yacht was inspired by the mythical Bugatti Type 57SC Atlantic while also incorporating the latest aerodynamic developments directly from Formula 1 motor racing. There is an innovative air tunnel through the hull of the boat, for example, which reduces resistance and provides stability at high speeds.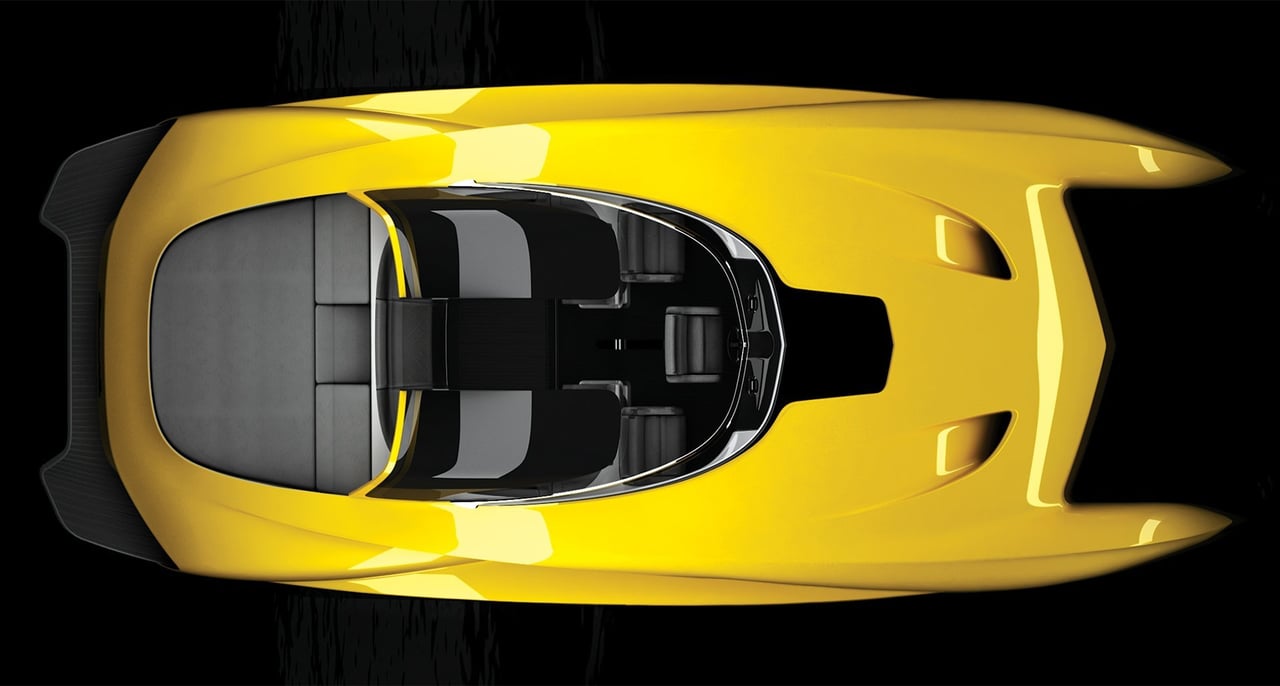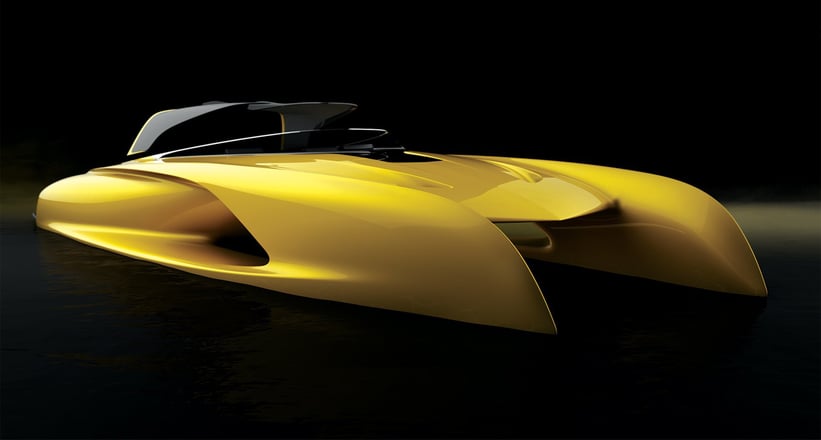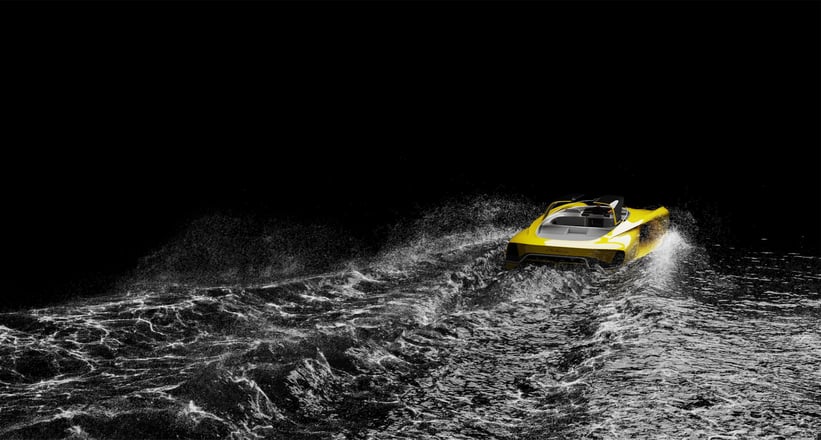 "I'd like to stir up the maritime market with this yacht," Salomé told us. "The interest in dayboats is huge but Wally's last major innovation in the segment has been around for a couple of years now and it's time for a new revolution." The yacht is powered by two 880HP Volvo engines that make it good for 55–60 knots. The Salomé Atlantic will be built by hand in a shipyard in Italy and the first of the 12 poised to be built will be launched in 2020. The price is 1.6m euros plus taxes. Included in the price are two custom dinghies whose design will match the yacht.