Think Riva and, if you're wired remotely like us, nostalgic images of Brigitte Bardot sprawled across the deck of her impossibly pretty Super Florida spring to mind. What we don't immediately think of is a bright-yellow speedboat that boasts all the attributes of a land-based Ferrari but for the waterways rather than the highways. But the 1990s were a wayward decade, when even the most history steeped brands diverted from their norms. Besides, on paper, a Riva inspired by (and developed in partnership with) Ferrari sounds like perhaps the coolest thing we've ever heard of. And in reality, we don't think it disappoints at all.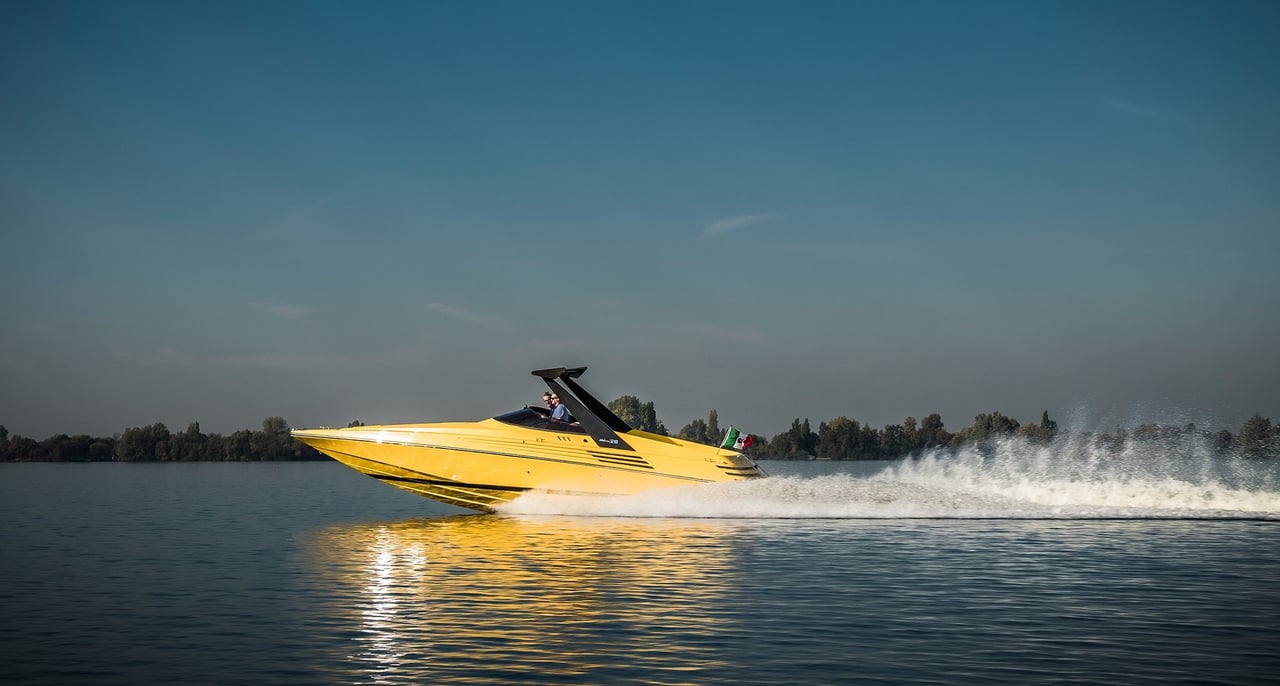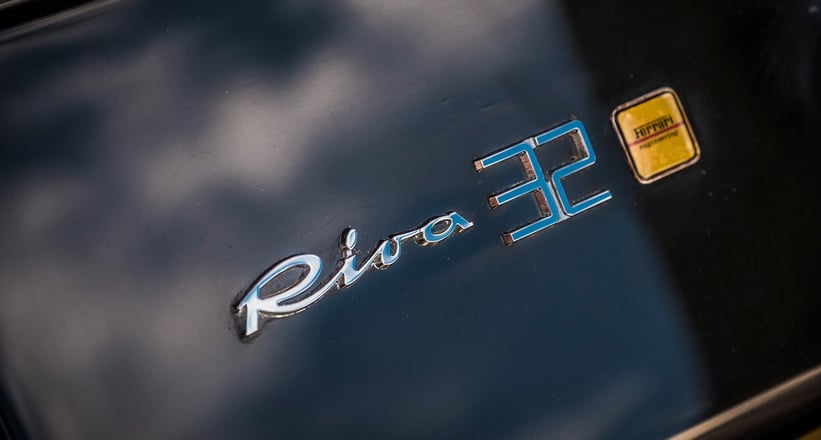 Resplendent in factory correct Giallo Modena, this is the 36th of 37 Riva Ferrari 32 speedboats built as a celebration of the two Italian icons' shared philosophies – namely beauty, speed, craftsmanship and innovation. There's no beautifully polished wood to be seen here. Instead, there's rakish glass-fibre bodywork directly inspired by the Testarossa, tinted glass and a huge carbon-fibre spoiler. Even the typography of the instruments is pulled directly from Ferrari's 1990s repertoire. Beneath the surface there are two 410bhp V8 engines good for 62mph and a surprisingly well-specified two-berth cabin. It's Sonny Crockett's wet dream!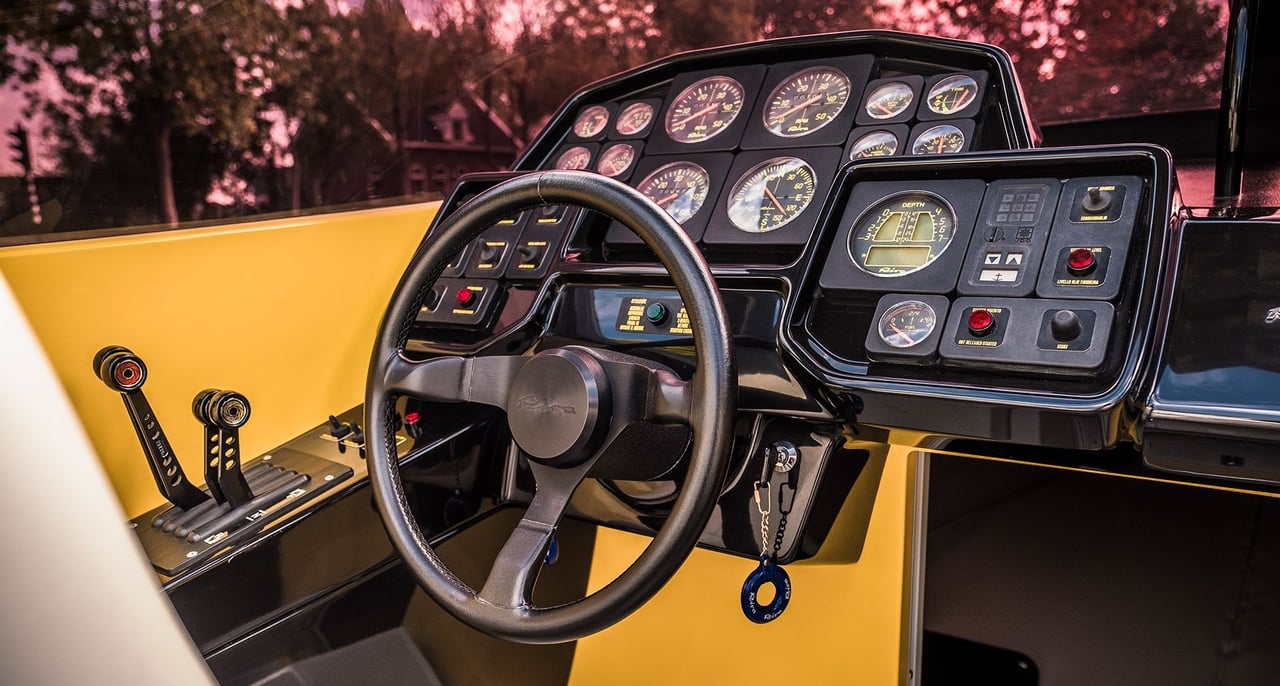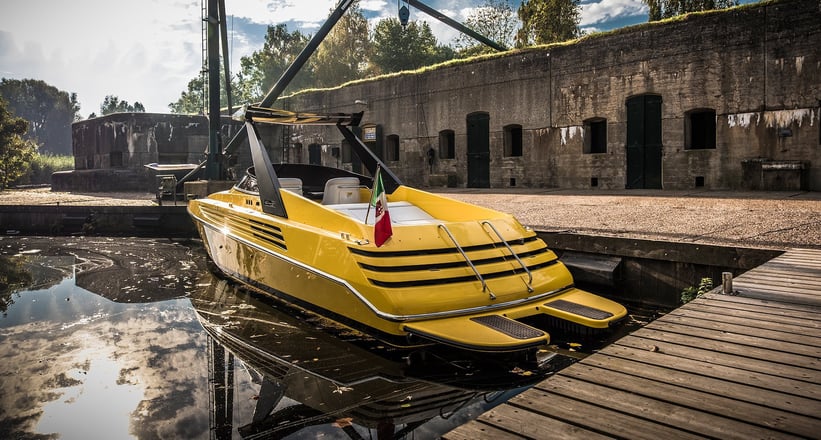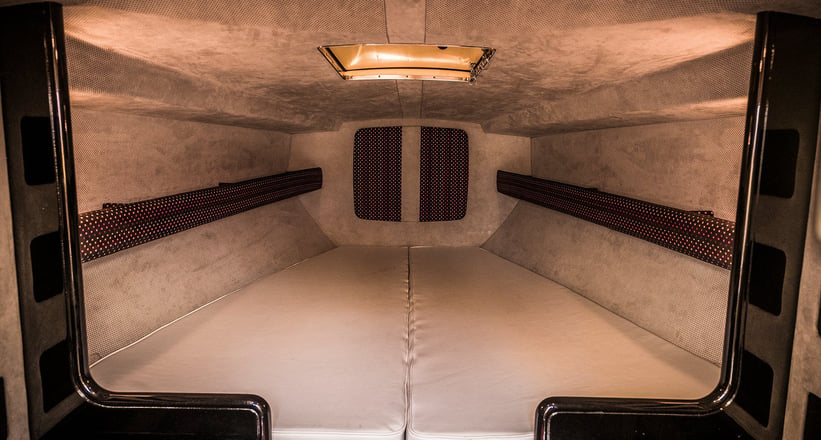 Sold new for 396,000 US dollars in 1991, this highly original Riva Ferrari 32 will be sold at Artcurial's Rétromobile 2020 – Yachting Masterpieces sale on 7 February carrying a pre-sale estimate of just 80,000–120,000 euros. Other magnificent yachts poised to be sold include Cujo by Baglietto (est. 300,000–600,00 euros) and Mariquita built by William Fife & Sons in 1911 (900,000–1.7m euros).
Photos: Maurice Volmeyer for Artcurial © 2020