Can Bugatti conquer the sea as well as the land with its Niniette 66 yacht?
A new partnership between Monaco-based yacht builder Palmer Johnson and Bugatti has resulted in the creation of a limited-edition luxurious water vessel, the Bugatti Niniette 66 yacht…
Chiron of the sea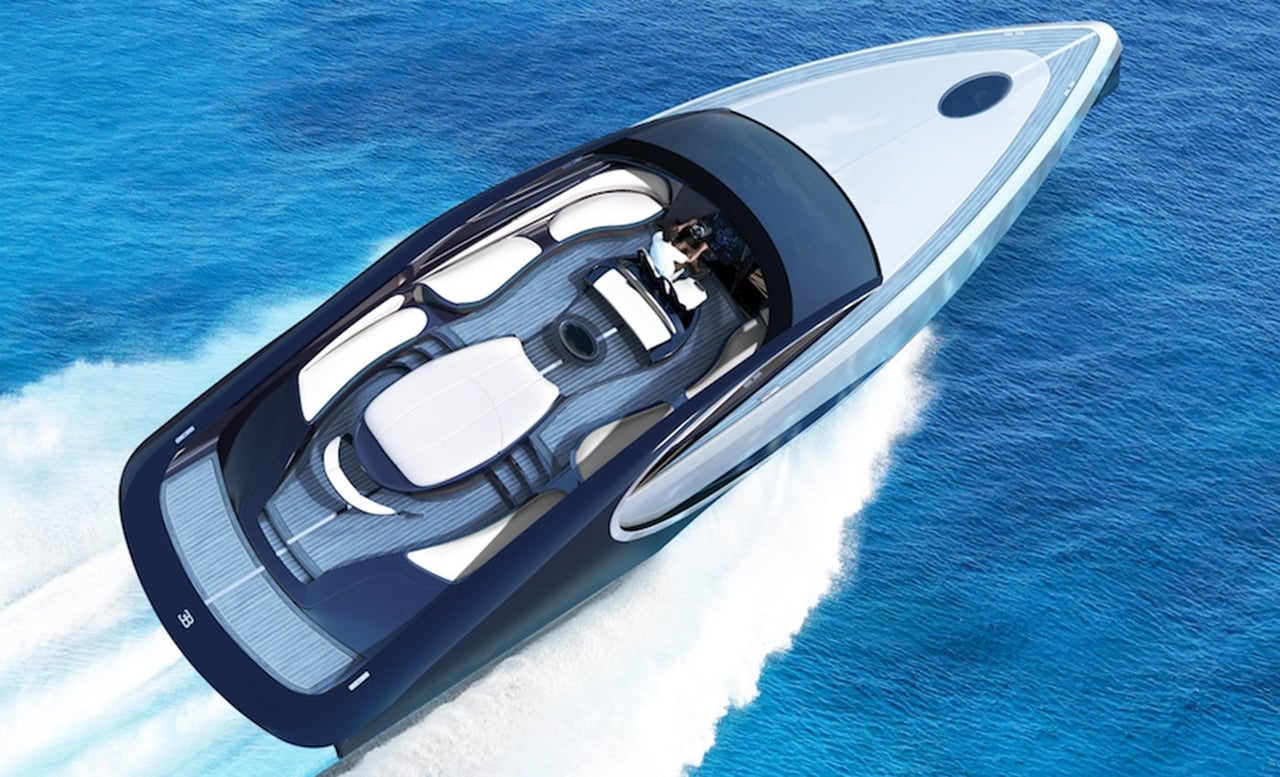 Using the Bugatti Chiron hypercar as its primary source of inspiration, the new Bugatti Niniette 66 is just about the most opulent sea-based contraption on which we've ever set eyes. All 66 feet of the vessel are adorned with the finest materials befitting of the Molsheim-based brand, from leather, suede, and polished metal to morta oak and carbon fibre. It's also got a number of features you're more likely to find in a luxury villa than a comparatively small yacht, such as skylights, a hot tub, and even a fire pit. Boasting a top speed of 44 knots (slightly less dizzying than the 260mph Chiron), just 66 will be built, with the champagne bottles poised to be smashed on the bows of the first examples in March 2018. The price has yet to be announced, but considering the Chiron cannot be obtained for less than 2.4m euros, you can expect the Niniette 66's cost to be similarly staggering.
Photos: Bugatti