An invitation we couldn't refuse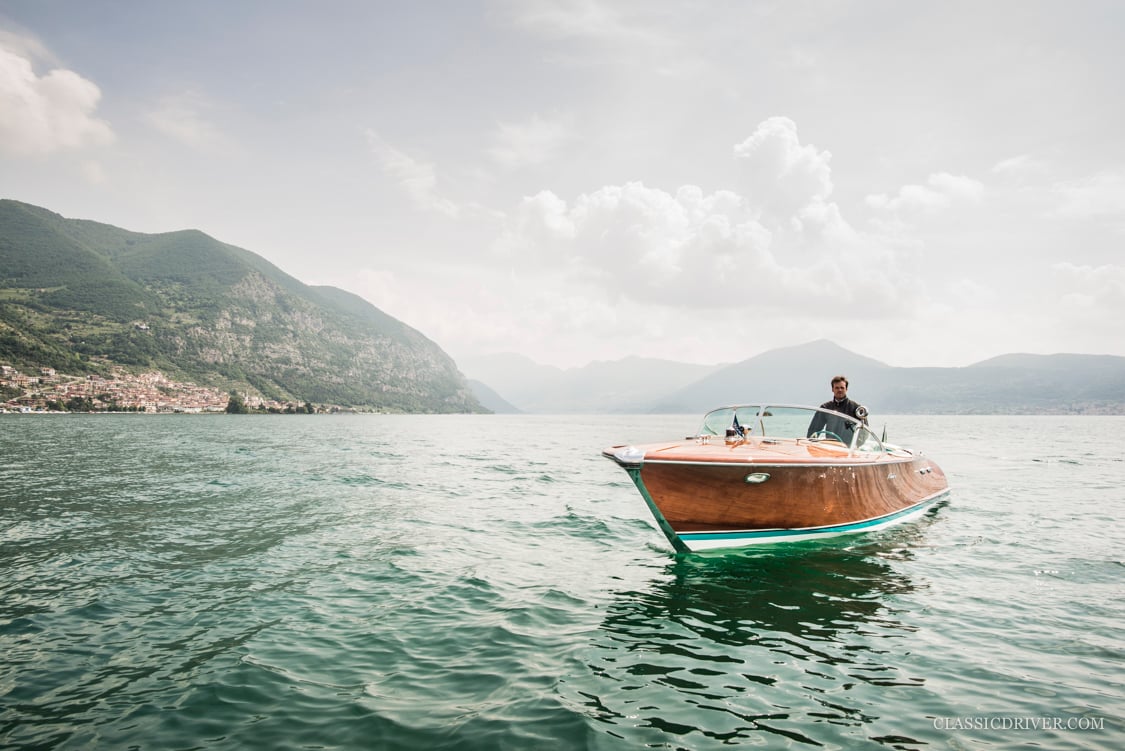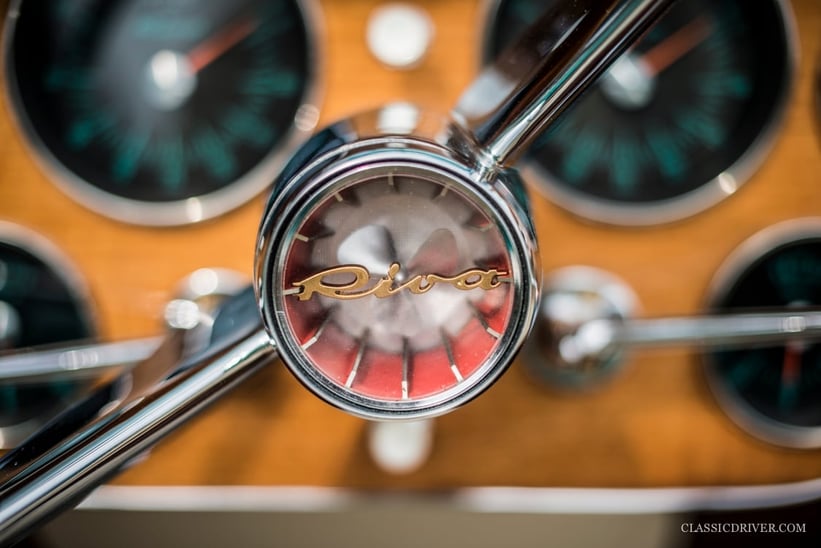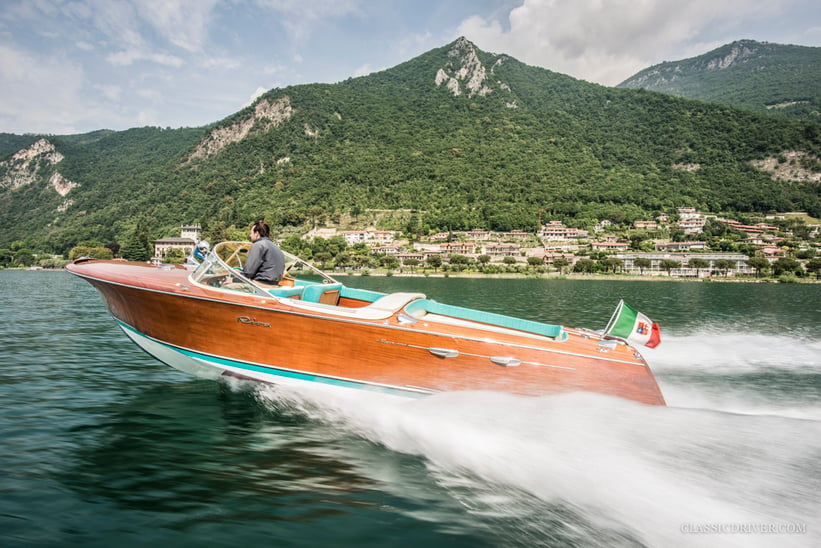 If you love classic cars, the chances are that you also admire classic boats; and the star of all such boats (as well as the boat of stars) is the sensual and iconic Riva. In the mid-1960s, this was the must-have craft for movie stars and wealthy businessmen. One of the most famous of Carlo Riva's models is the Aquarama – and after our visit to the company's workshop and collection a few months ago, we had the privilege of returning to Bellini Nautica for a ride in a very special example from its collection…
A perfect moment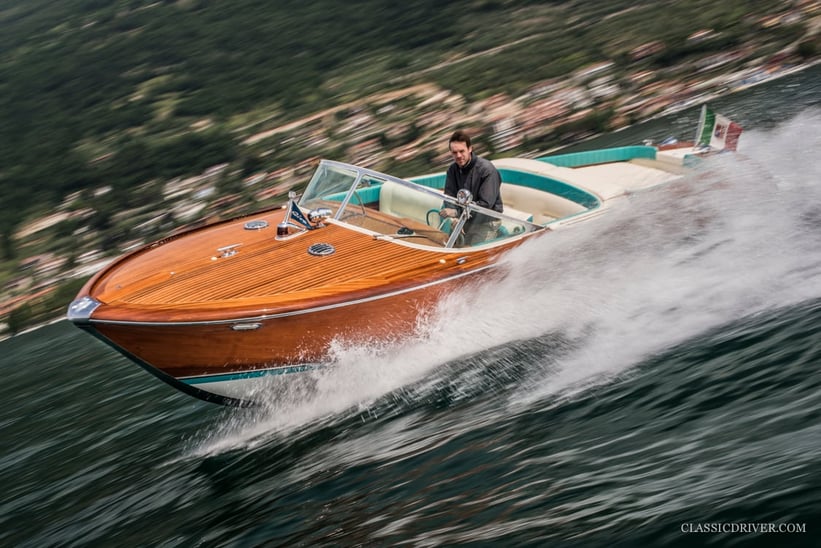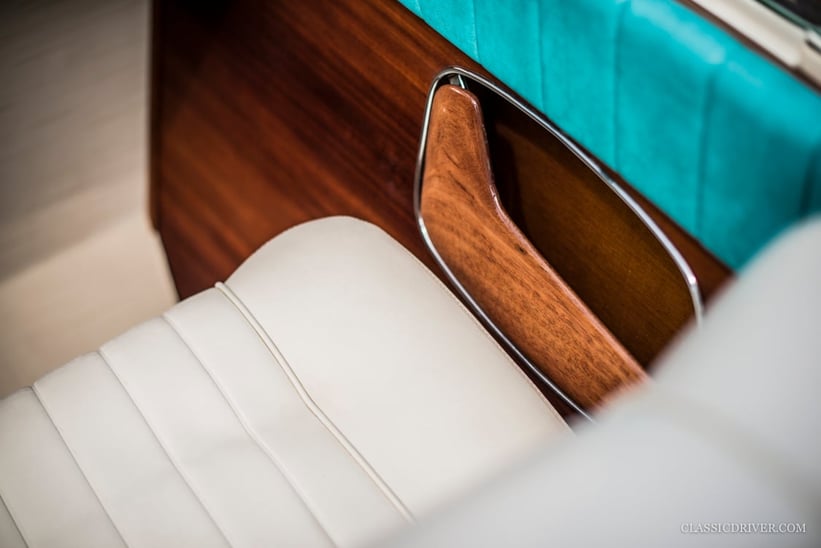 Imagine: a sunny morning on Lake Iseo, a perfectly flat expanse of water and one of the most remarkable Aquaramas ever produced. Firing up the two V8 engines, it was time for a two-hour tour of the lake. It made us feel like Brigitte Bardot (or her husband), admiring the reflection of the sun on the wood, enjoying the wind in our hair as the air filled with the V8s' roaring music. An utterly perfect moment.
Following in famous footsteps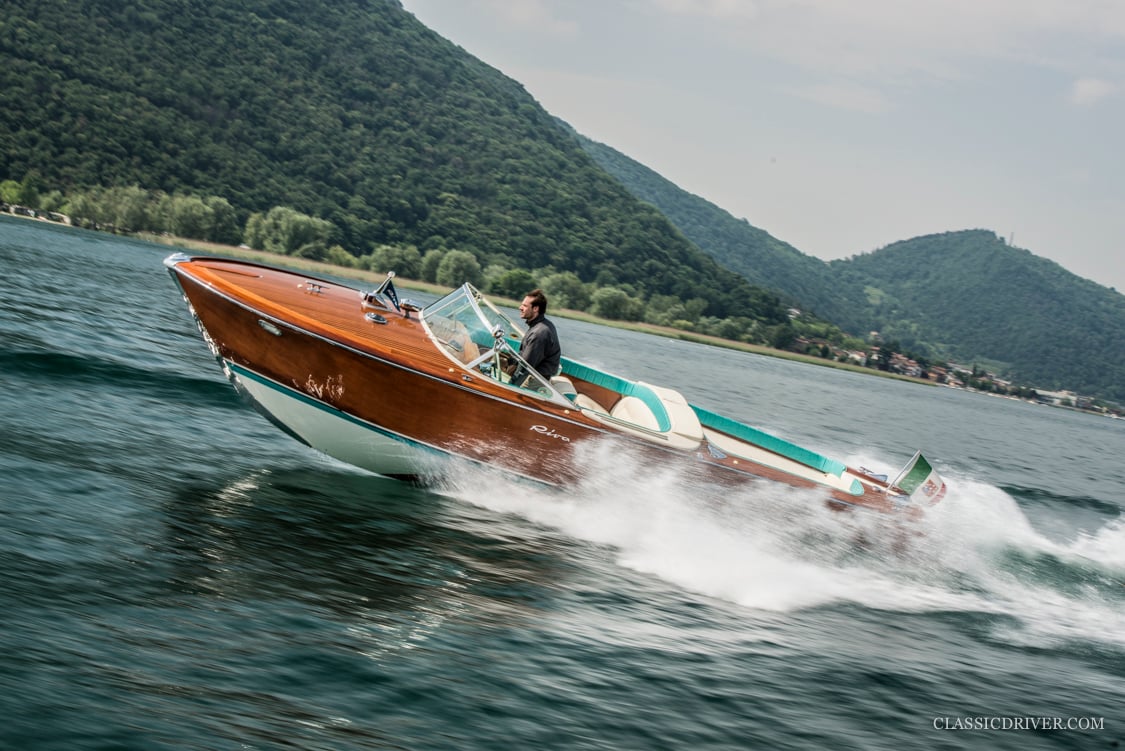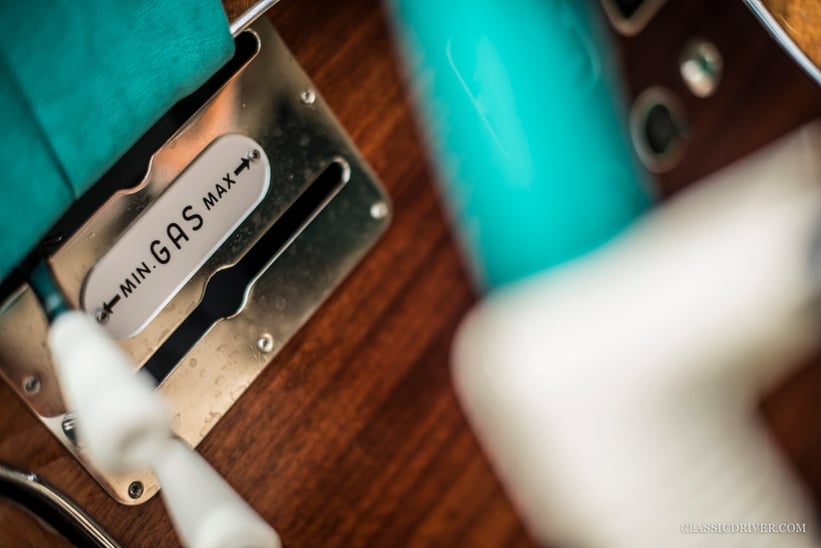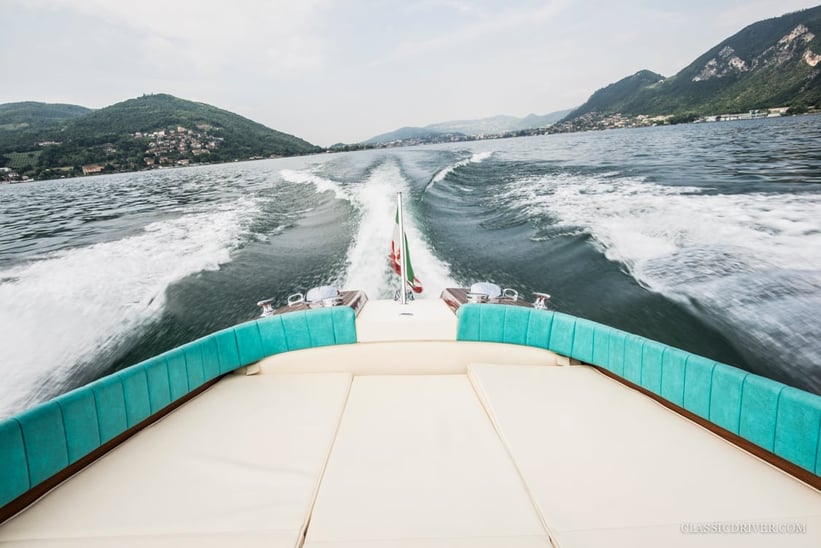 It would be a wonderful experience in any boat, but even more so in this one: hull number 483, from the 3rd series of Aquarama, just three numbers short of Carlo Riva's own Aquarama and the last one built by Carlo Riva himself. Only 40 boats like this, with the two side air-intakes, have ever been built. It's been used in a great many Italian films of the 1980s, not to mention a more recent advertisement with George Clooney. A long stream of famous people have been on board, including Carlo Riva himself, Miss Italia, Miss Venezuela, the former Powerboat World Champion Guido Cappellini, Adam Clayton and, in the 1990s, Naomi Campbell... not bad for a little wooden boat. The craft was fully restored to its precise period configuration some years ago, and subsequently won the elegance award at the Veuve Clicquot Riva Raduno in 2003, here on Lake Iseo.
Try it for yourself...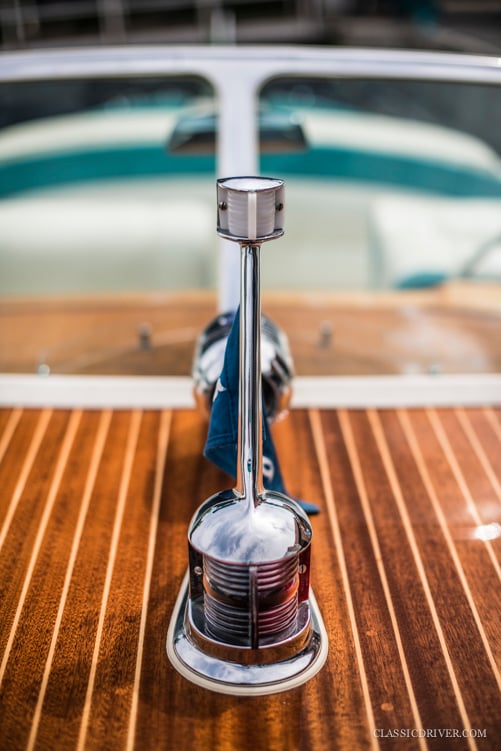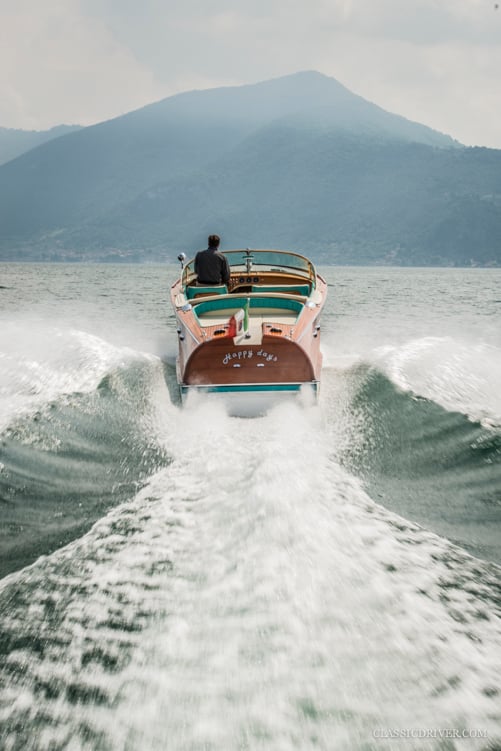 All good things must come to an end, and it was eventually time to return to Bellini's quay. We switched off the engines, climbed onto dry land, and took a long last look at the boat to ensure this wonderful morning would live on in the memory. Meanwhile, if you want to experience the same sensations aboard such a boat, you can buy a trip from Bellini Nautica, which has other fascinating Aquaramas in its collection as well as the 'Happy Days'. What a highlight for your next Italian holiday.
Photos: Rémi Dargegen for Classic Driver © 2015