Formula 1 drivers usually have an affinity with watches. Why is that?
I think the precision of watchmaking is appealing. Formula 1 cars are also precision instruments with their small engines, just 2.4 litres, and 750 horsepower even though they are normally aspirated. With either a watch or an F1 car, if something tiny is missing then the whole thing goes wrong. Drivers love this sort of precision.
How many watches do you own?
About 25 or 30, I don't know exactly – but I wear them all: different watches for different occasions. Women love handbags and jewellery, while men tend to like owning collections of watches. And cars, of course. Watches are a big part of my life.
What was your first watch?
My first real watch was a Tag Heuer that I won at karting, when I was eleven. It was a black watch, and I don't know where it got to, which is a great shame.
What kind of car do you drive privately?
A few weeks ago I got my McLaren MP4-12C as a company car. It's in my garage in Monaco. The car is really fun, and drives almost like a Formula 1 car, but I don't often get the chance to take it on the road.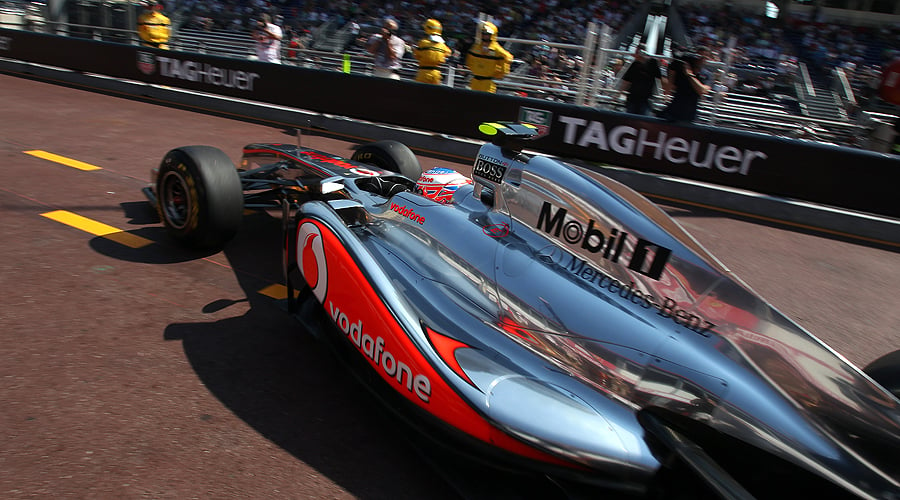 Last year TAG Heuer unveiled an MP4-12C chronograph, in honour of the McLaren. You could use that much more than the car. Would it be a sensible purchase?
That's probably true (laughs). I hadn't thought of it – but perhaps I will.

Photos: Tag Heuer