Don't miss out on Unimatic's updated Modello Due field watches
Unimatic has given its Modello Due field watches a makeover with an RAF Grey version of its highly legible military dial, improved 300-metre water resistance and a new shockproof two-slot carry case. You can buy them in the Classic Driver Shop…
In the five years since Unimatic exploded onto the watch scene with its minimalist watches that are both affordable and built in strictly limited numbers, it's the Modello Uno diver that's garnered the most media attention. But the Italian microbrand's Modello Due field watch is an equally novel proposition, boasting a rugged stainless-steel case, a clean and easy-to-read dial and a reliable automatic Seiko movement.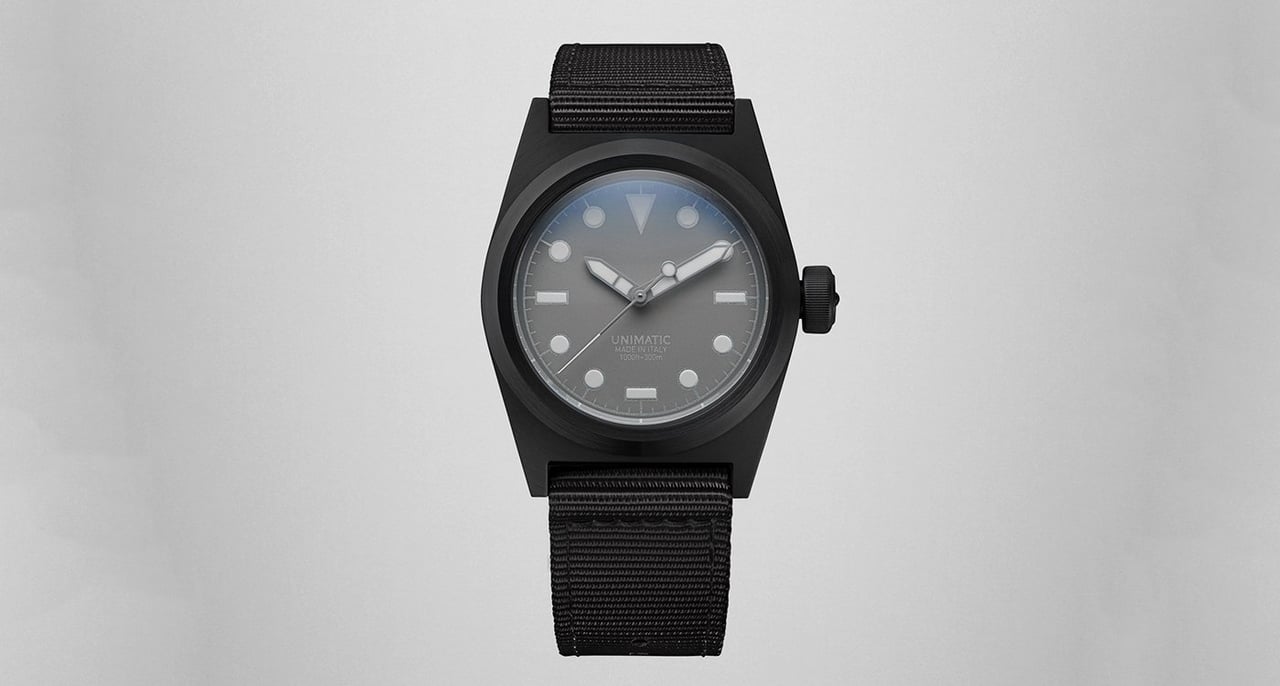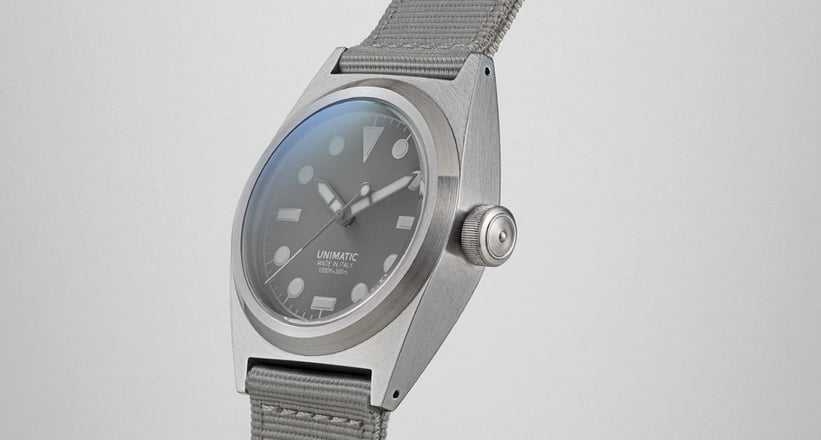 Unimatic has now introduced updated versions of the Modello Due. Available in both a brushed stainless-steel (limited to 500 pieces) or black DLC finish (limited to 250 pieces), the individually numbered U2-F and U2-FN feature an elegant RAF Grey version of the brand's vintage military dial, an improved 300 metres of water resistance, and a two-piece nylon strap matching the watches' case.
Judging by the seemingly increasing popularity of each new Unimatic drop, we can't imagine these new pieces will hang around for long. Fortunately, our readers can buy them directly from the Classic Driver Shop.
Buy the new Unimatic watches in the Classic Driver Shop
Note: This post contains affiliate links. If you purchase via a shop link on Classicdriver.com, our publisher usually receives a share of the sales.