The Breitling that costs more than the Bentley...
Bentley could have opted for a trendy Apple Watch with an integrated app for the dash clock in its new Bentayga, but no – in typical fashion (and in line with the lavishness of the rest of the car), it will use a Breitling 'Mulliner Tourbillon', boasting a nifty party trick…
Time is money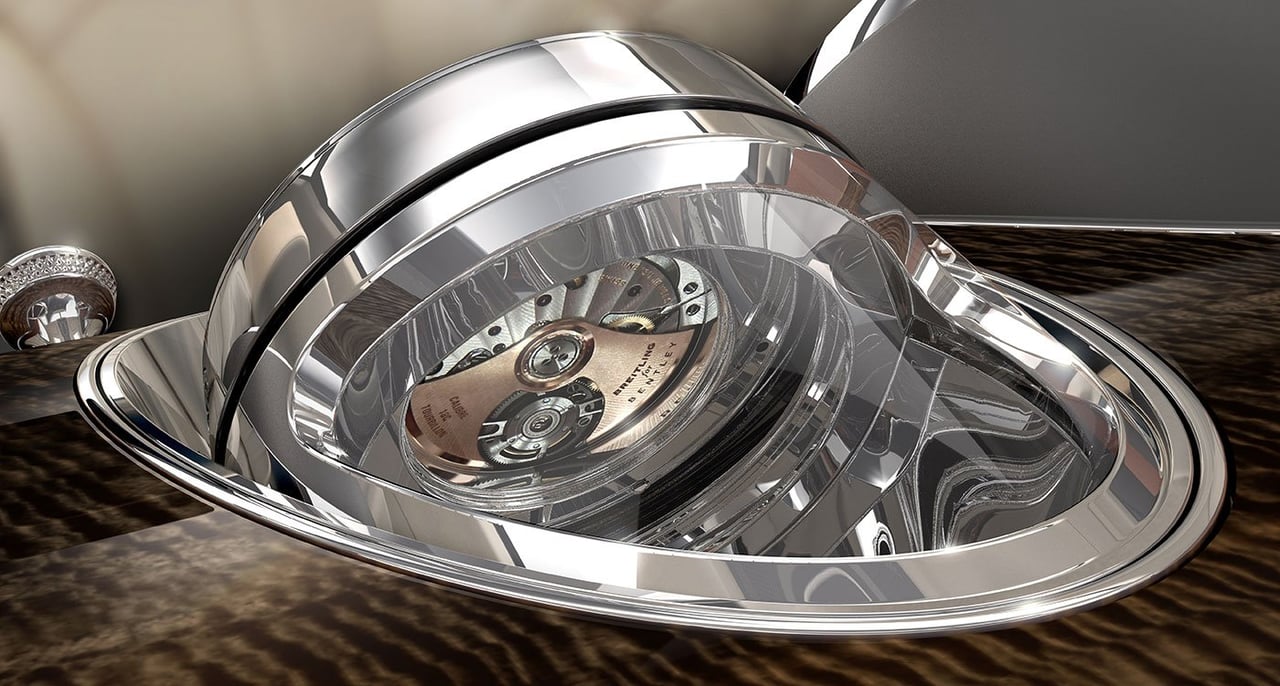 The self-winding, 28,800bph tourbillon clock is housed in an 18k gold case, and sits in a specially designed mount atop the dash of the Bentayga. We know what you're thinking – how can a stationary watch self-wind? Well, an illuminated button just below the clock operates an electronic motor, which spins the whole timepiece three times, thus winding the mechanism. Backlighting ensures that even at night, that tourbillon still twinkles in its cage... and it promises 50 hours of power reserve.
As an optional extra, we can't deny that the 'Mulliner Tourbillon' is a little on the pricey side – it will cost around 150,000 euros, remarkably more than the base model of the Bentayga itself. And no, we're not winding you up...
Photos: Bentley