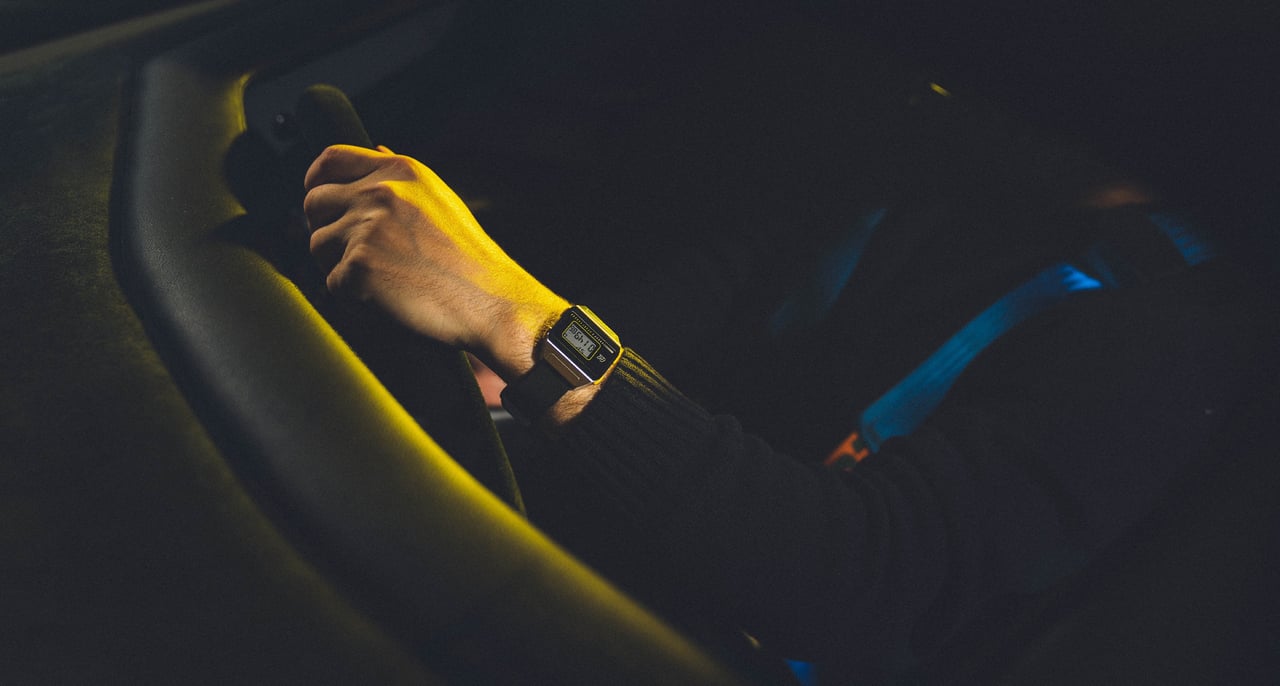 If we were to ask you to envision one car barrelling down the Mulsanne Straight deep into the gruelling 24 hour of Le Mans, what would you mind go to first? Aston's DBR1? The green flash of the Bentley Speed 8? Both would be pretty solid choices, but our heads were instantly filled with a silver bullet that changed racing entirely, the Sauber C9.
Regarded by many as one of the most innovative and technologically advanced racing cars of the late 1980s, this Group C monster was the beast that brought Mercedes-Benz back into racing and showed the world just how dominant they could be. Powered by Merc's 5.0-litre 90° Twin Turbo'd V8 that was good for over 800 horsepower and over 780Nm of torque, the C9 was not only a powerhouse to drive, but its design was impeccably considered and precise, allowing it to corner like no other.
So where exactly does watch design have any relation to this fire-breathing Group C competitor? Well, just look at what Autodromo have done with their new watch called 'Group C'. The watch has been crafted to replicate the slab-sided shape of cars like the C9, echoing the rational aerodynamic forms of these 1980s racers. Using stainless steel, the casing portrays texture and a richness, exactly like the exposed silver elements of those by-gone racers. The brightly coloured pushers reference the fluorescent hued mirrors of Group C cars that allowed them to be differentiated at a distance during races such as the Le Mans 24 Hours.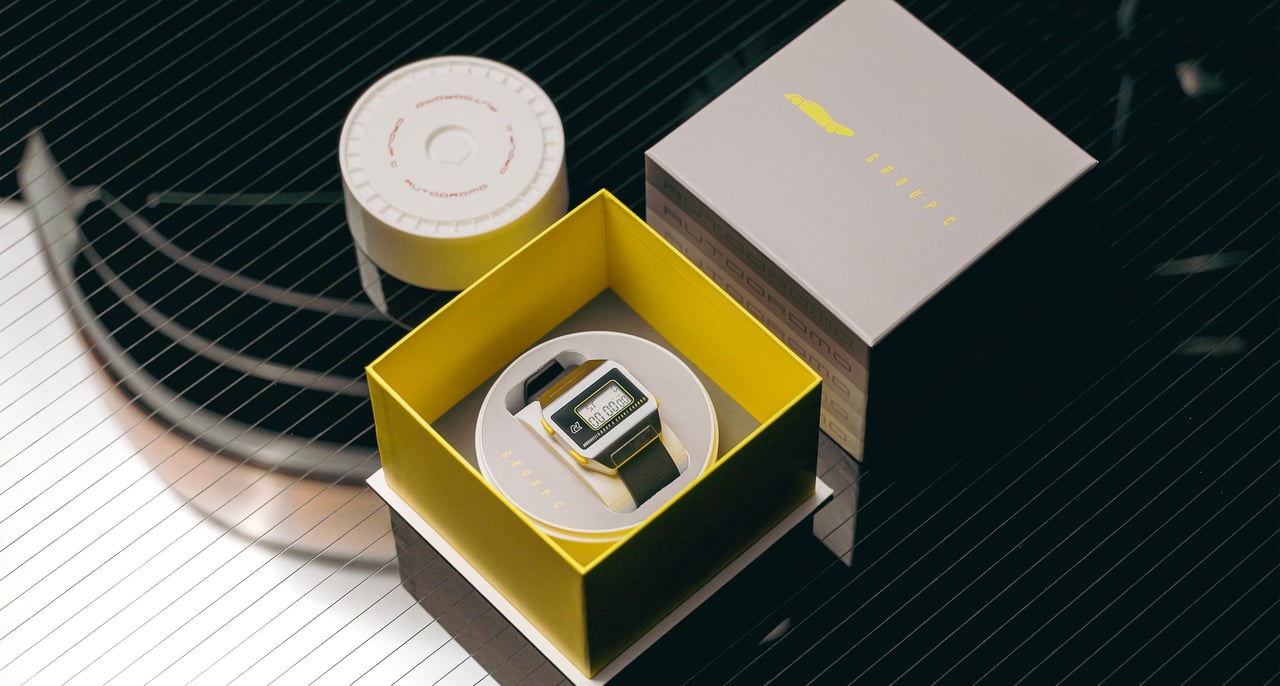 Available in four varying colour combinations, bare brushed stainless steel with contrasting yellow accents, a grey plated brushed stainless steel with green accents, a stealthy DLC black-plated brushed stainless steel with red and yellow accents, and finally a vibrant yellow cerakote with black and yellow accents, with each one carrying their own unique style and resemblance to race cars from this new-age era. Our personal favourite is the bare stainless-steel example, offering a rawness and charm to a watch that can be used every day if required, but also can look stylish due to its bright finish.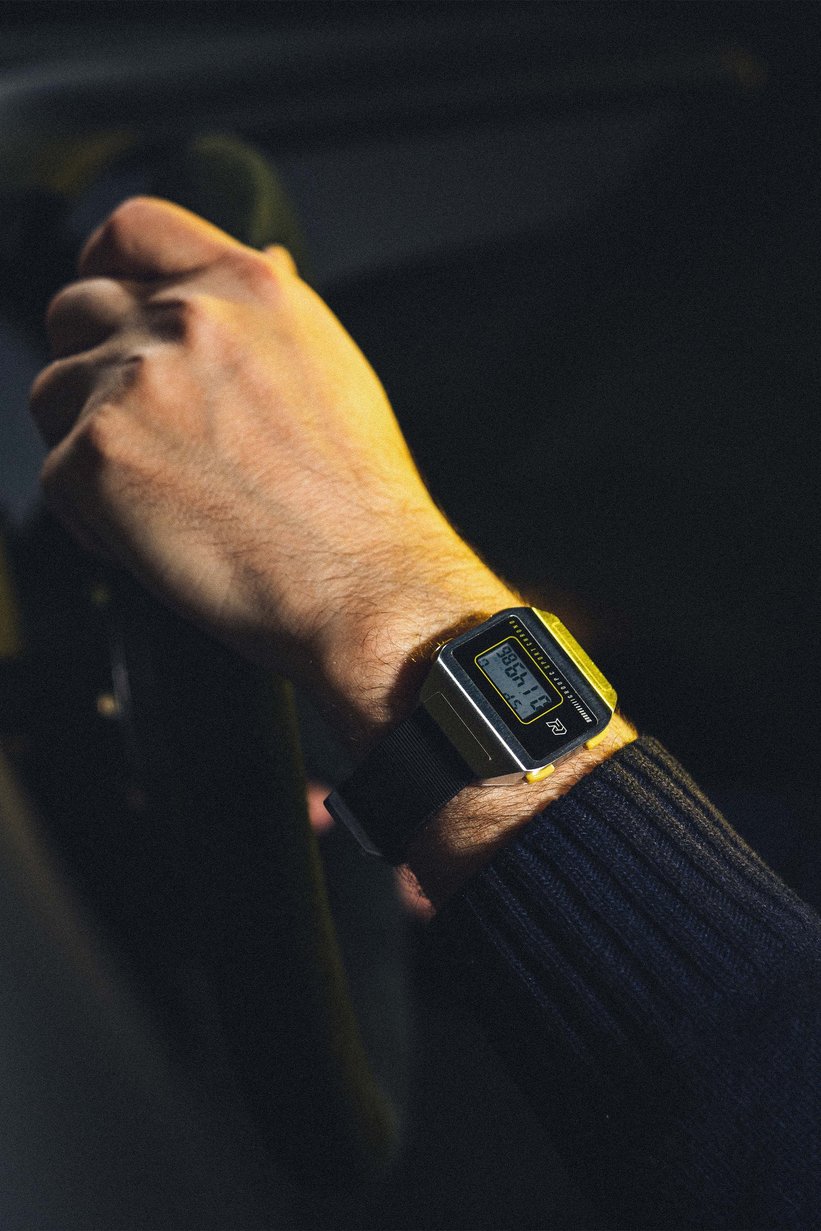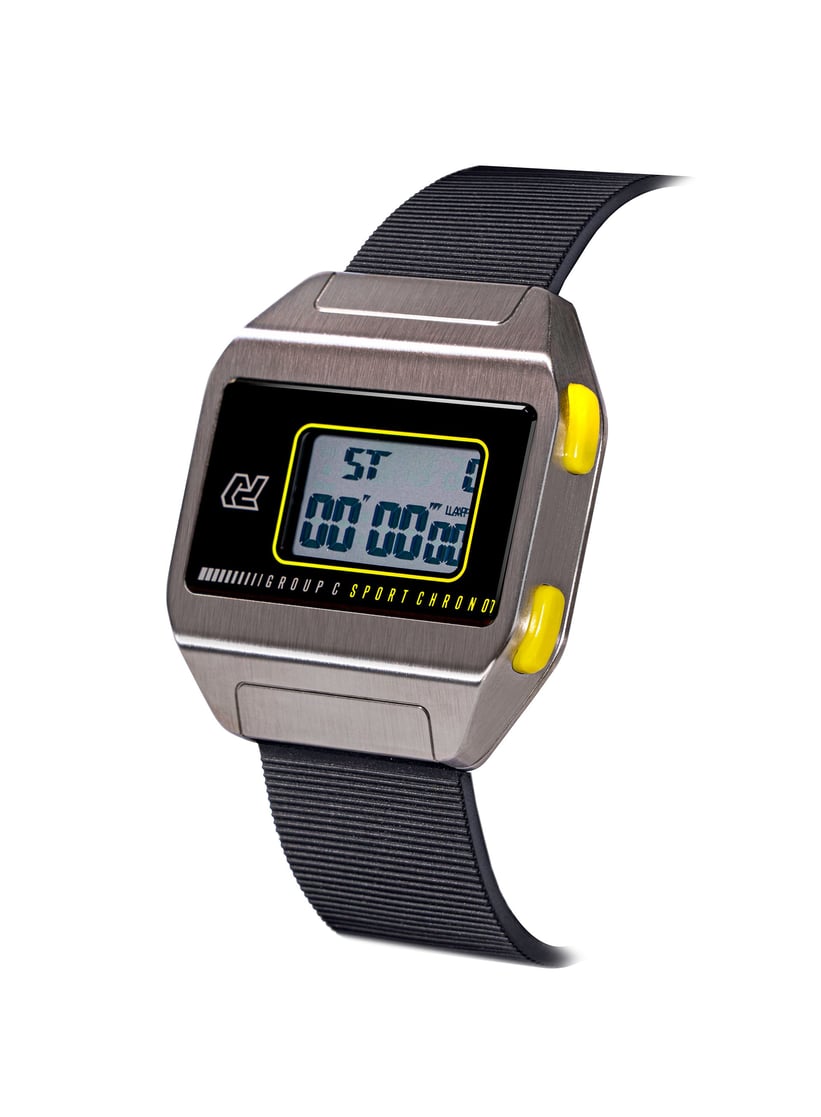 The display itself is made from a chamfered sapphire crystal that reveals a simple black and white LCD module, with blue EL backlight, long before the dreaded smartwatch ever existed, the coolest gadget for your wrist was a light-up watch! The Group C watch can time laps, as well as split times, and displays the time and date with micro precision, and has an alarm function. A reversible custom moulded FKM rubber strap holds it to your wrist, and 20mm lugs mean you can swap in any of Autodromo's stunning leather straps should you wish to smarten it up further.
We think we can safely say Autodromo's newest addition to their line-up is likely to be a hit amongst fashionistas and motorsport fans. It captures an era where it felt quite literally anything was possible, and if nothing else, this watch will bring a smile to your face every time you take a glance at it! The Autodromo Group C collection are now available at the CD Shop, and we don't expect these to be around for long!