Vintage Photo Art: Famous 'Porsche 356 leap' by Truöl to be sold
A print of one of the world's most famous motoring photographs, that of future Olympic medalist Egon Zimmermann 'jumping' a Porsche 356, will be offered for sale on 19 May.
It joins many other pieces by the renowned photographer Hans Truöl, all to be offered by the Munich auction house Gut Bernstorf at the 2012 Klassikwelt Bodensee meeting. Truöl's work is much collected and noted for its composition and clarity, considerably aided by his use of a modern Hasselblad camera. His work includes studies of Alpine scenes as well as motor cars on their own. His most noted compositions married the two, as can be seen here. In a loose translation from German, the stunning montage of car and skier is known as "When he takes the shortcut". Sized 53.5cm X 39.5cm, the b/w print is estimated at 260 – 320 euros.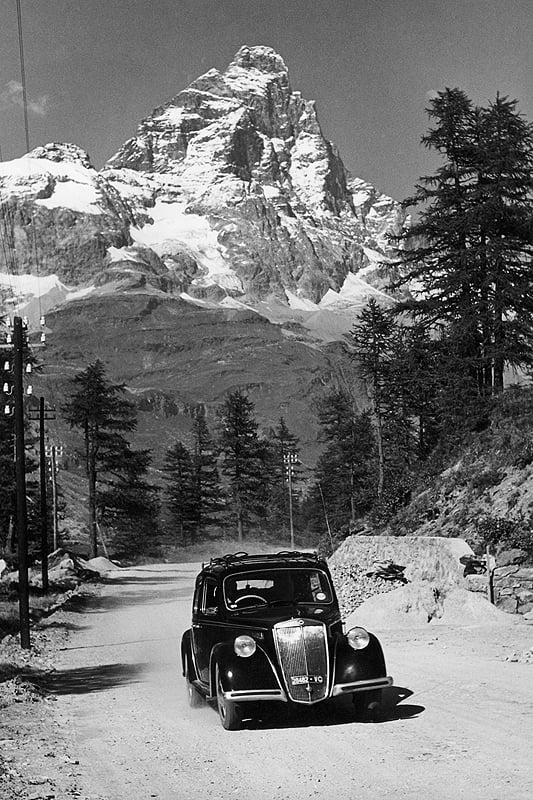 Truöl (1920 – 1981) amassed an impressive number of more than 180,000 b/w images in his active career as a professional photographer, which lasted from 1932 to 1973. Many other prints will be offered at the 19 May sale. Bids can be made online.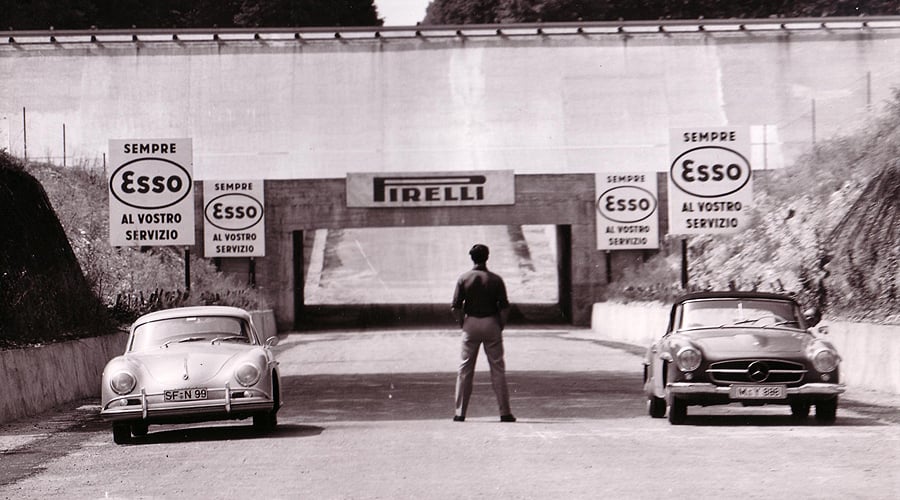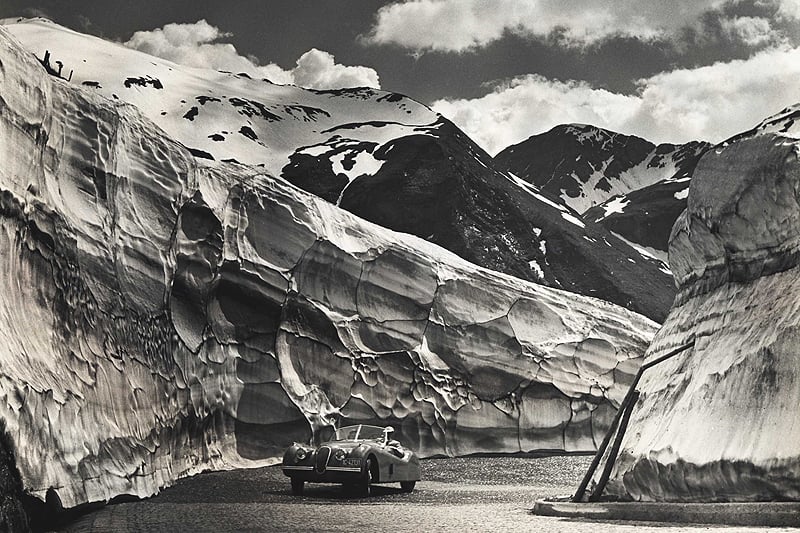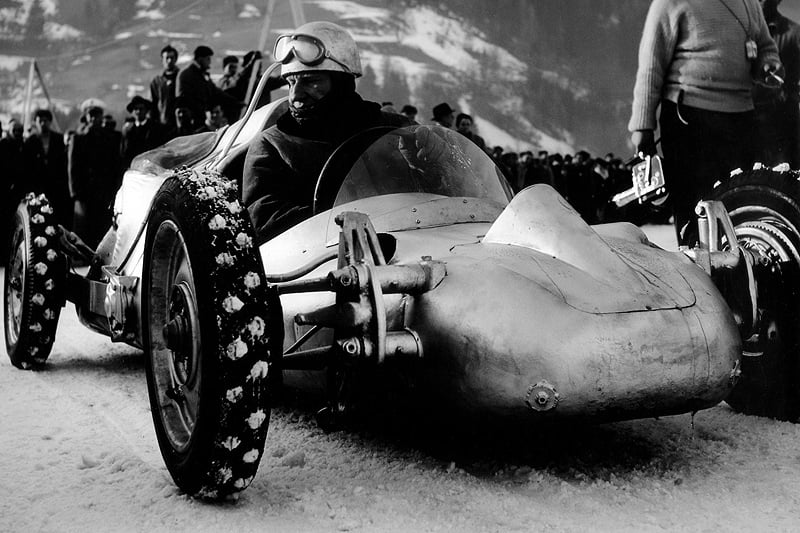 Photos: Hans Truöl