Amy's road trip across the Scottish Highlands – with Mayo the Mini
The Scottish Highlands invariably endure the bleakest weather in the whole of the U.K. – but in return, they boast some of the most epic driving roads in the world. Classic Driver photographer Amy Shore headed 'up north' on a week-long solo road trip, in her delightful little Mini Mayfair…
Okay, so this might not have been a month-long, continent-crossing tour in a Ferrari 250 GTO but, for my little 1985 Austin Mini Mayfair, it was quite a journey.
I've had my Mini – which I chose to name Mayo due to its off-white colour – for around 5 years now. She has always been a real treasure of mine but this is by far the longest journey I've so far completed with her, and it's also the longest solo road trip I've ever done.
Day 1

– The night before the morning after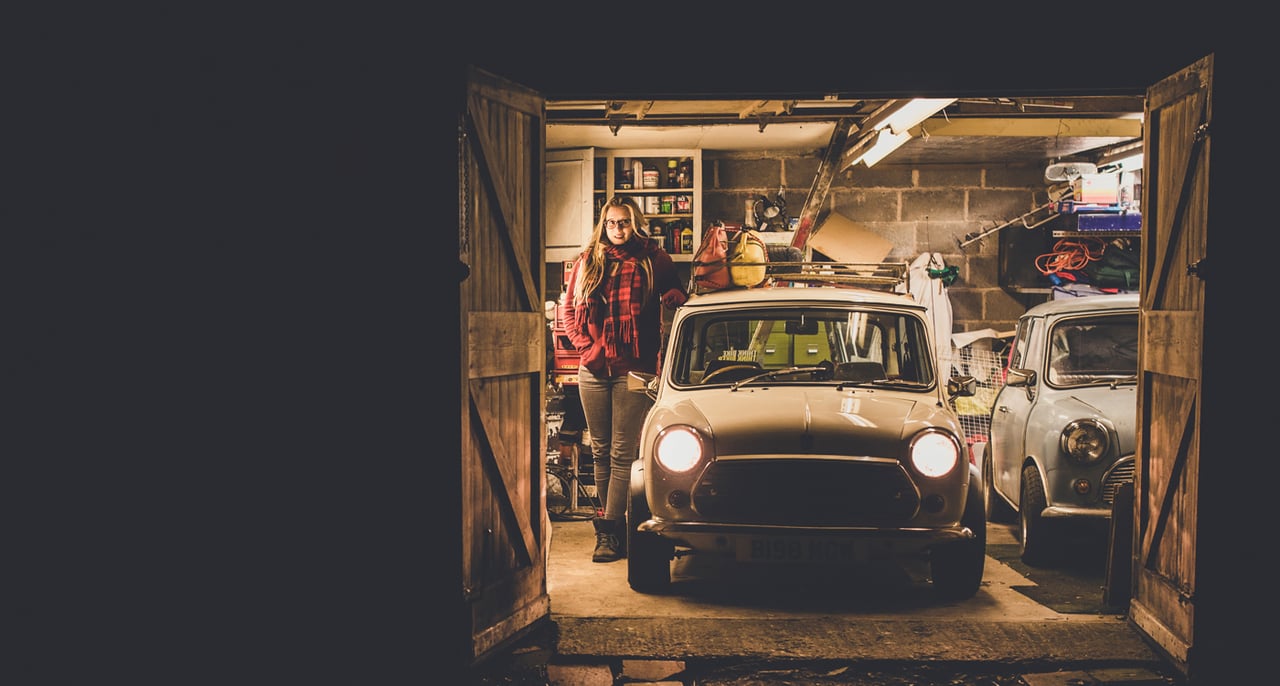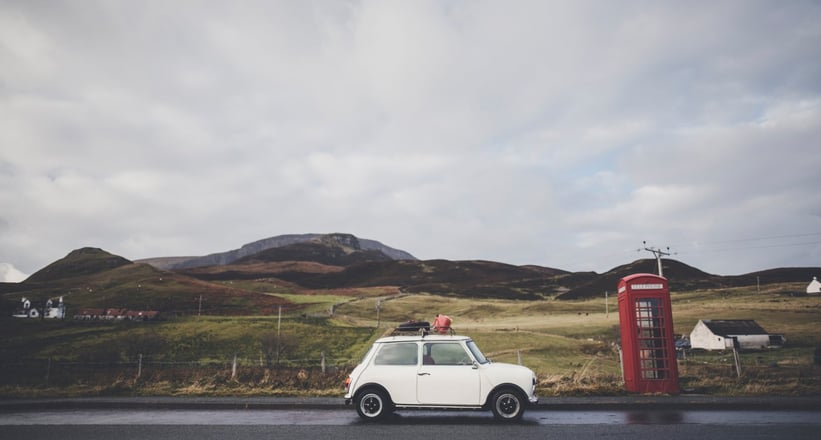 This isn't quite a day, but rather an evening. I arrived back home in the Midlands after an amazing wedding (I was the photographer) and began to unpack and repack my gear and clothes, adding a number of thick socks and jumpers. My amazing parents knew I was strapped for time, so had already prepped my car with brim-full fuel cans, basic tools, and replacement parts, so I could head straight off. An update of iPod songs and my hotel postcode at the ready, I set off up the M1. Singing loudly, the short couple of hours to Preston passed in no time. I needed to hit the road this evening, as I figured that six days was simply not enough and I needed to squeeze a little more time from somewhere. Tomorrow, it's 347 miles, or around 6 hours and 45 minutes of driving – only stopping for fuel.
Day 2 – The pesky loose connection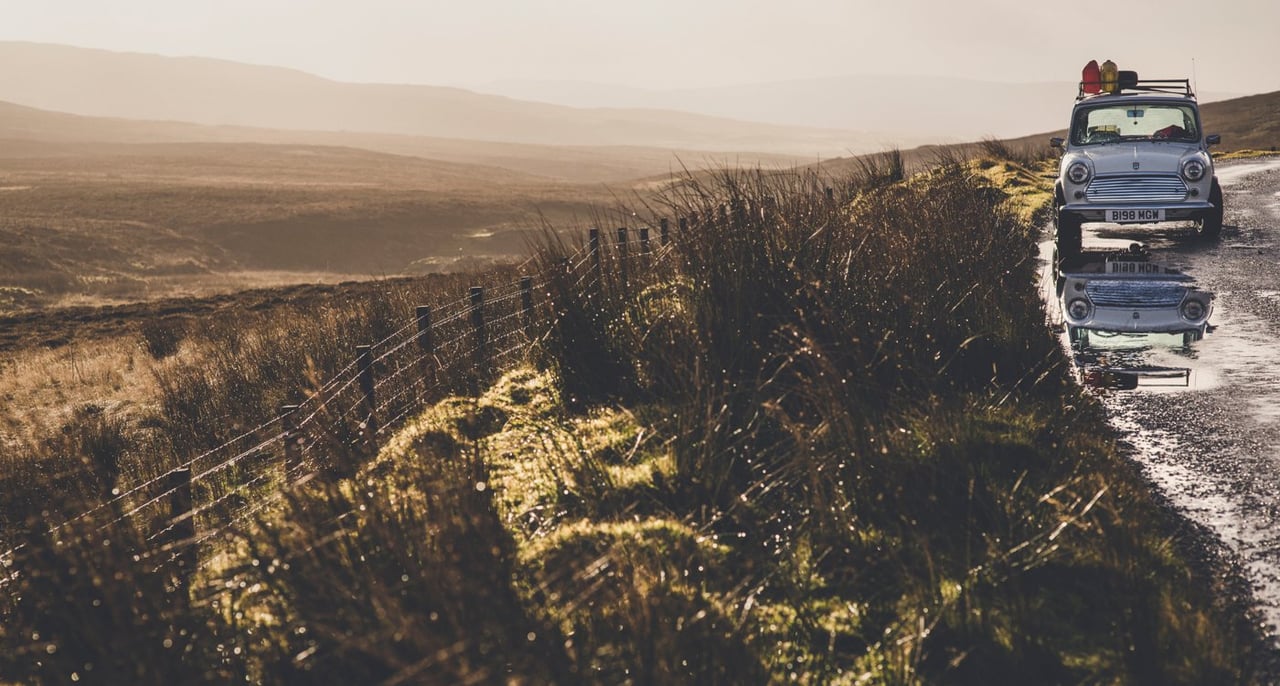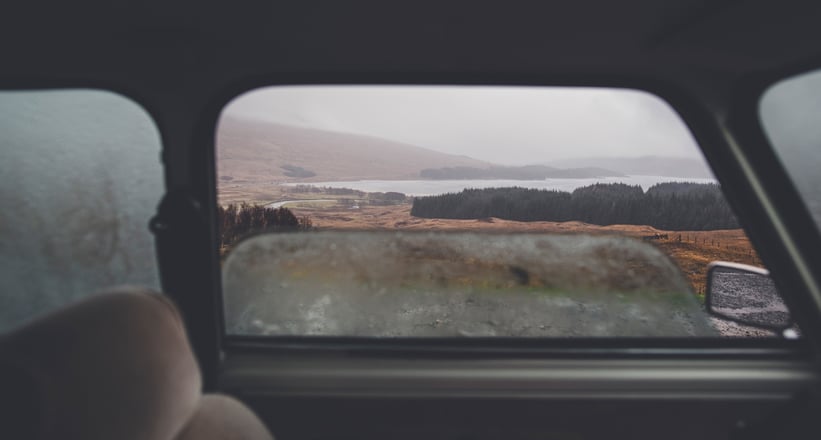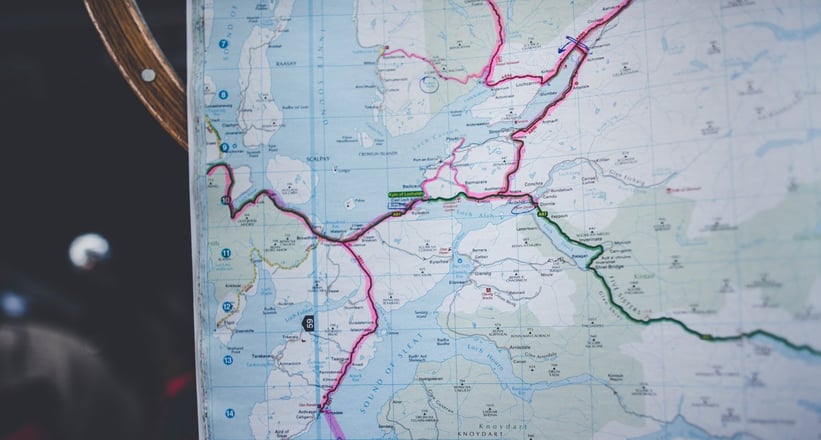 After scraping the ice off my car and strapping the fuel cans back onto the roof, I set off up the M6. A number of times, I was passed by grinning old-age pensioners wearing big coats inside small cars, all waving as they passed (I waved back with great excitement). Before long, I reached the Scottish border. It was almost a climate switch as I passed that blue and white signpost: the heavens opened, and the rain and sleet began to fall heavier the further north I travelled. What added to the interest of my journey was the intermittent heater and screen wash. Due to a slightly loose connection, 40 miles into Day 2 I found myself pretty well freezing while trying to see the road ahead through the building layer of muddy road spray. Twenty miles later, I let out a small 'Hurrah!' as the dodgy connection fixed itself and warmth and a clean screen were once again resumed. Until another 40 miles later. Scarf again donned. Twenty miles later, another 'Hurrah!'. Luckily, the connection then made up its mind to play ball for the rest of the day.
Skirting around Glasgow, I eventually found myself plodding quite happily along the edge of Loch Lomond, which was stunningly colourful. If I weren't so concerned about the safety of those around me, I would have taken many photographs but, alas, this is the slight disadvantage of road tripping on your own.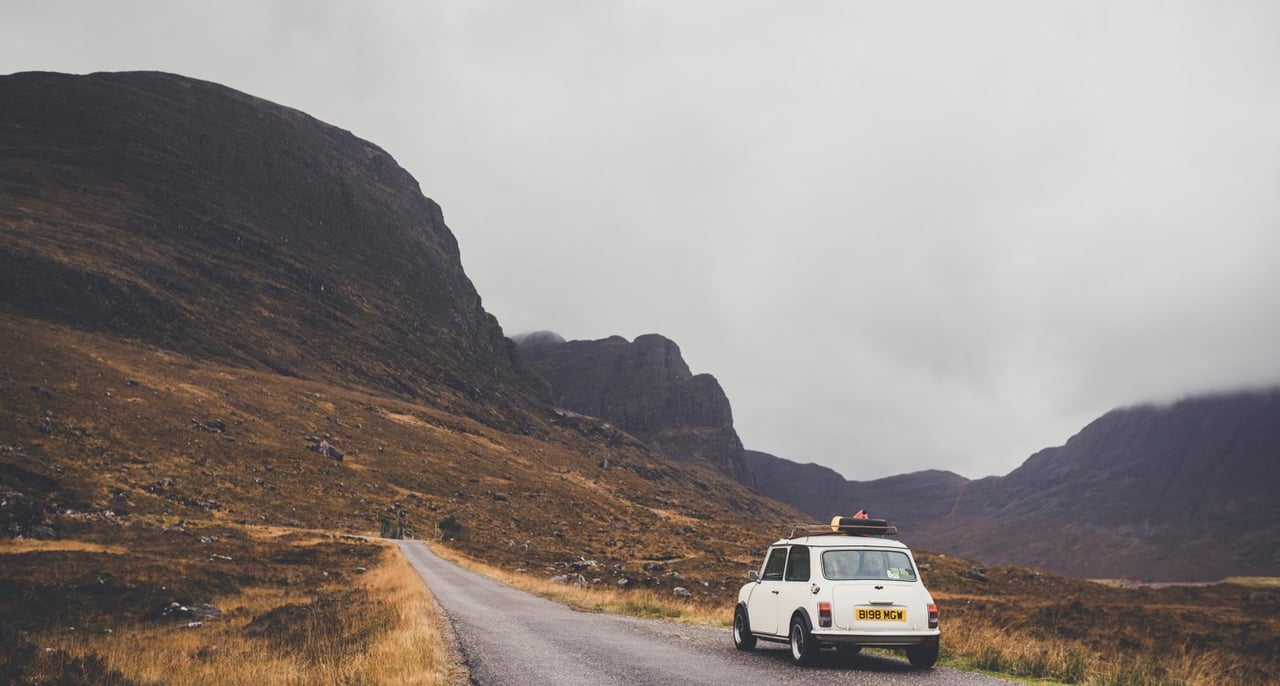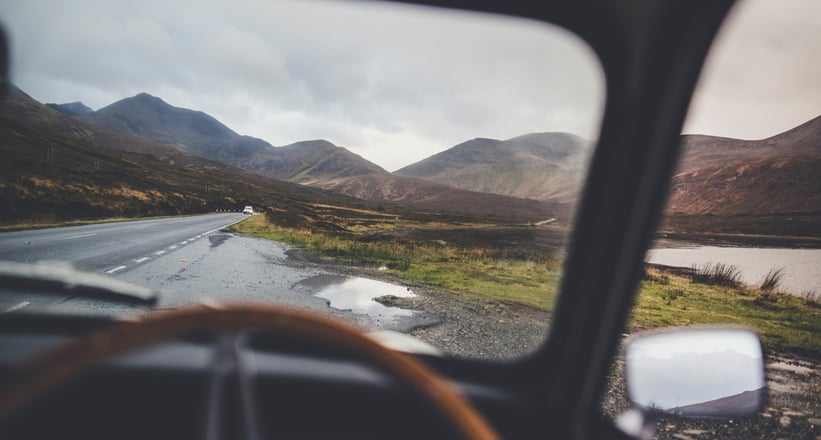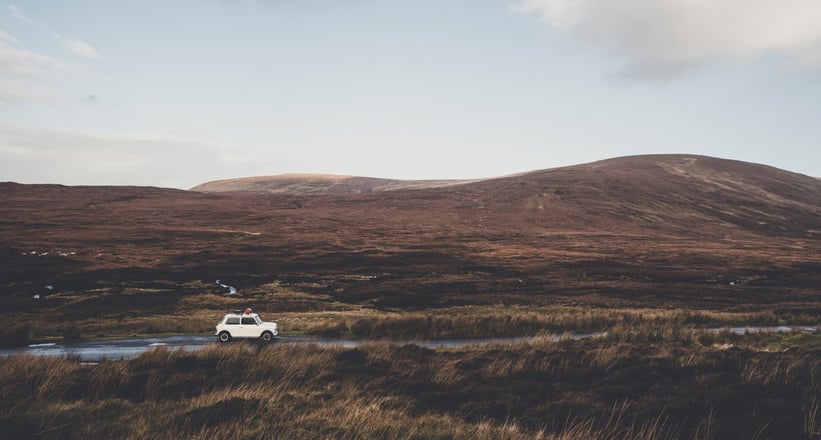 The hours slid by with ease as I attempted to absorb everything I saw without taking my eyes from the road. I managed to get to Glencoe a couple of hours before sunset but due to the continued cloud and rain, the sun was a mere promise somewhere behind the grey ceiling. Despite this, I got some pretty cool shots along the iconic road near Glencoe on which James Bond stood with his DB5 in Skyfall.
By the time I headed off again, I was sodden. Happy, but sodden. The red dufflecoat had never experienced such a battering and I must have used half a roll of kitchen paper by continually wiping raindrops from my lens. Tomorrow would mean catching the 8.30 ferry to the Isle of Skye and heading straight to The Quiraing along beautiful roads, aiming to experience the island just enough to understand it. I'd then be heading to Plockton (where the kids' TV show Balamory was shot) before settling in Ullapool for the night. I just hoped the sun would make an appearance…
Day 3 – Smuggling fuel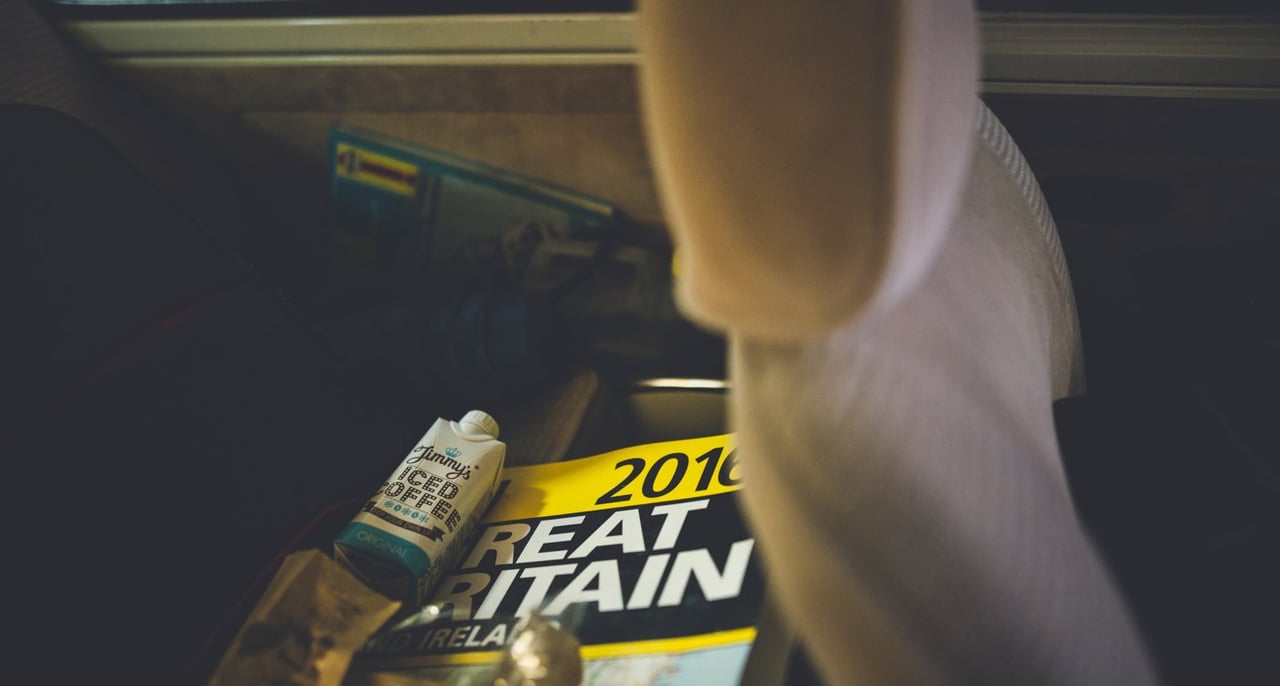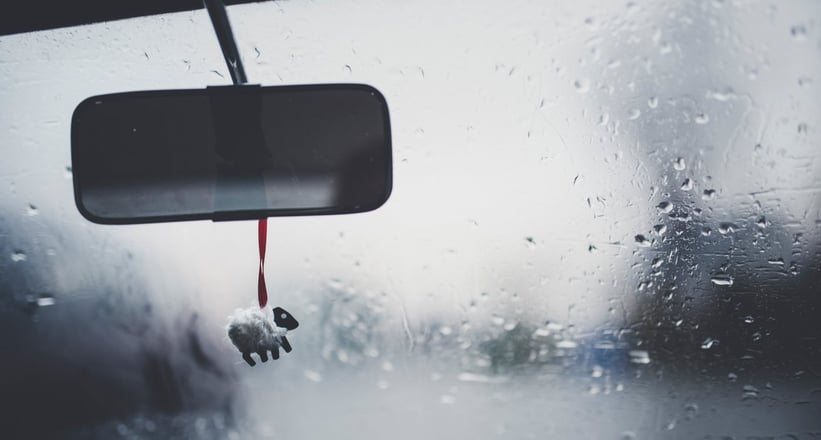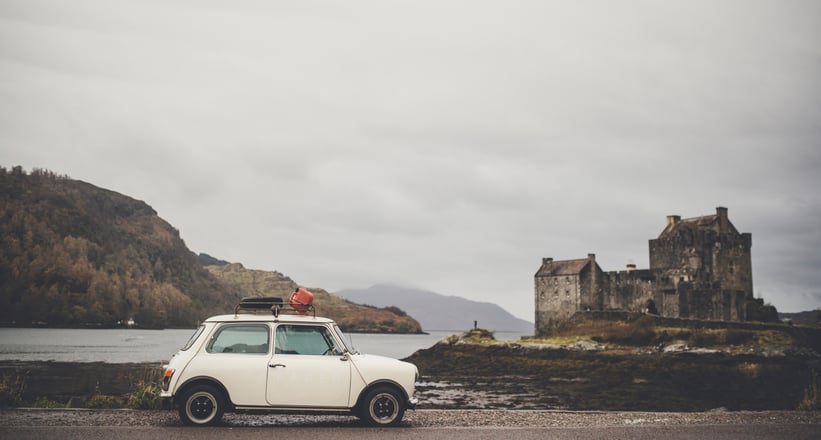 Well, I never knew I'd be writing this from a place called 'Saucy Mary's'. I didn't meet Mary, but I did meet a delightful lass who referred to herself as Saucy Mandy. Saucy Mandy pointed to the check-in desk, and off I toddled to get the key to my room and immediately turn the heating on full in an attempt to dry my, once again, sodden dufflecoat.
Sometimes photographs are really worth the pain, difficulty or just downright discomfort. Others are sadly not. The disadvantage of doing a solo photographic documentary of a road trip is that if you want to get an epic shot of your car, you have to park it up somewhere, sprint to the point you want to stand, take the shot as quick as you can in the rain, and sprint back again. Now, I'm starting to get pretty good at this but today I made a bit of a mistake. I parked my car ('Great spot!' I think to myself), started my casual jog in the slight drizzle ('Oh, it's so lovely to have a clearer day'), when a light drizzle suddenly became a heavier drizzle ('Uh-oh') but by this point, I was too far into the shot ('This… this is not good.'). So I continued to trek fast towards my capture point but didn't reach it before the heavy drizzle became a full-force downpour and I was by now a quarter-mile from my car ('I've made a terrible mistake'). The shot wasn't even that spectacular. It was also one of my first shots after getting off the ferry, so I continued to stay sodden all day.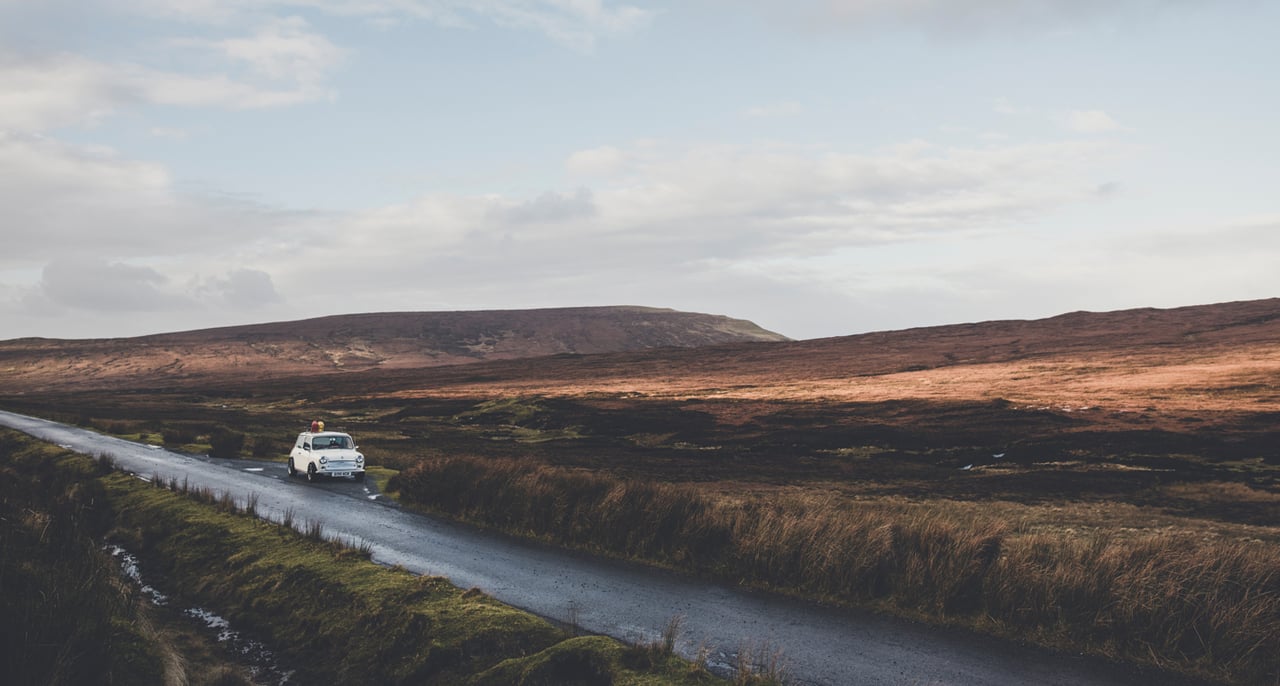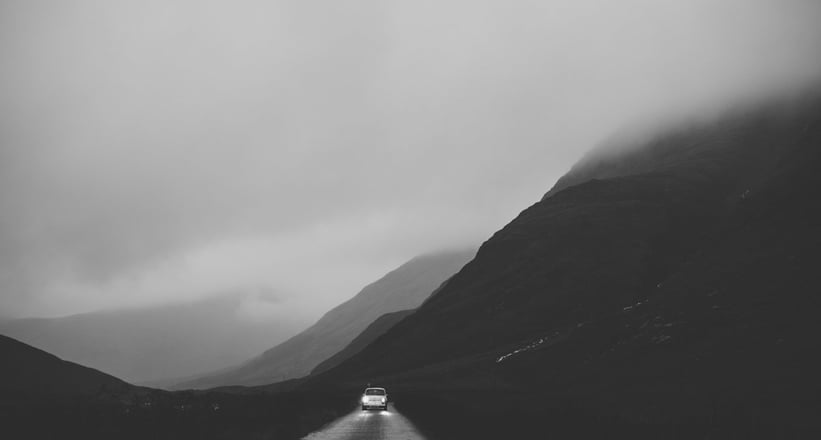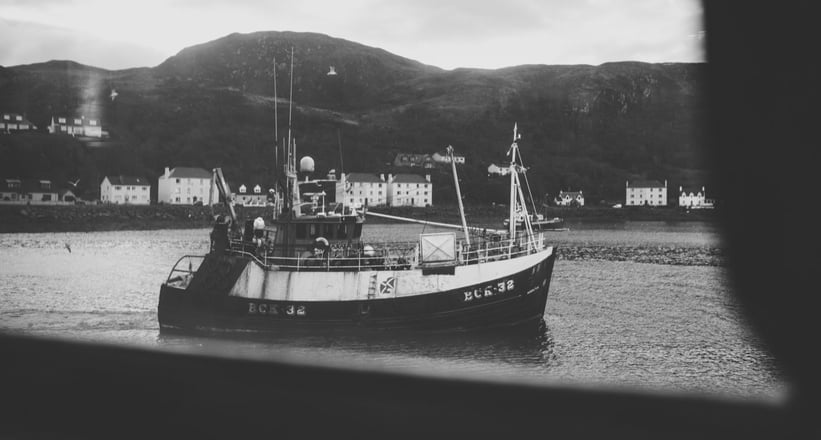 When joining the queue for the 8.30 ferry this morning, I was politely informed by a burly Scots ferry man in a fluorescent coat that I wasn't meant to take fuel in cans, currently strapped to my roof rack, on the ferry. I asked if he could possibly pretend he hadn't seen them if I hid them in my boot. He gave me a hesitant nod. Sitting in the queue waiting to board, I sipped on my much-needed iced coffee and observed the carefully highlighted route of the day on my road map. Being in a signal black-spot, I knew I'd be map-reading the whole day. There was a knock at the window as the burly Scotsman informed me I needed to begin driving on, bidding me farewell with a playful, "Go on, yer wee fuel smuggler".
Once I reached the Isle of Skye, I stopped at a nearby shop and bought a little keepsake of my journey – a small wooden sheep – which now hangs proudly from my rear-view mirror. All in all, a pretty epic day. Tomorrow is a simple day of amazing roads – what more could I ask for? Oh wait – dry weather.
Day 4 - One for the bucket list...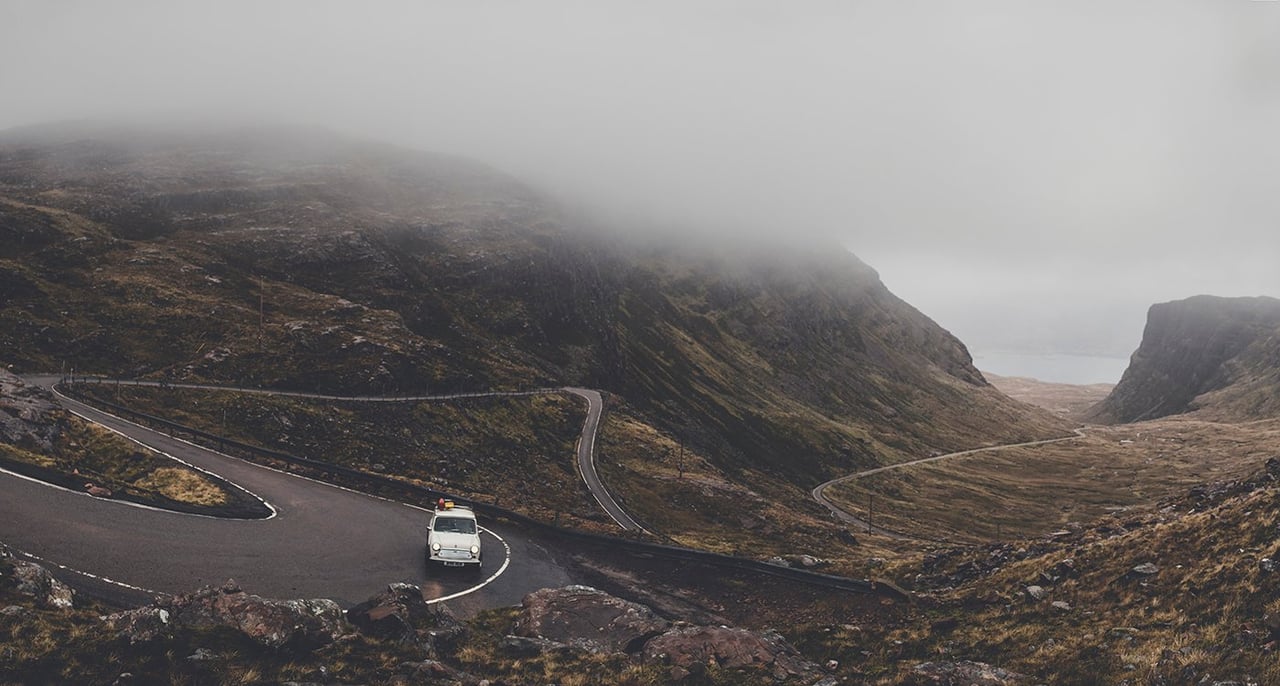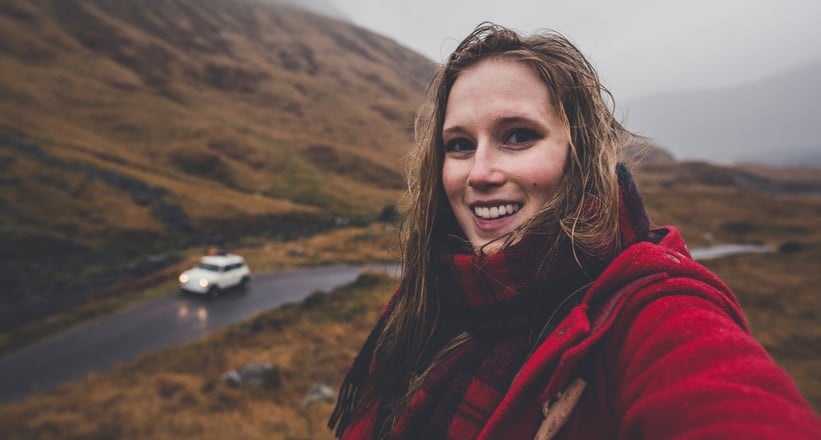 Bucket lists usually include such experiences as skydiving, seeing the Northern Lights or learning another language. Here's another: drive the Applecross Pass, followed by driving the A896 to Ullapool. These roads are clearly moulded from the dreams of a man who loved the thrill of a long, winding road and my face resembled that of Lewis Carroll's Cheshire Cat as the Mini and I whizzed down the Pass.
My morning at Eilean Donan Castle was delightful. The castle has such an air of elegance about it – a postcard-perfect sight. I shared a breakfast bar with a robin before heading off to Applecross.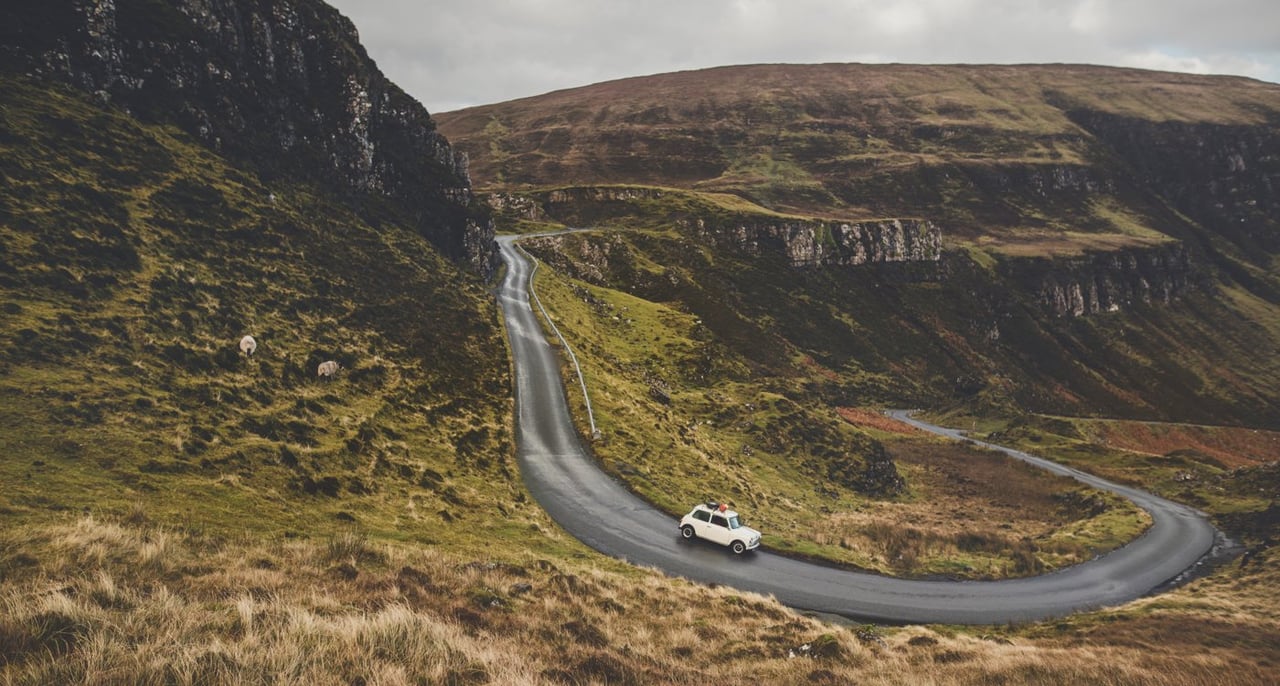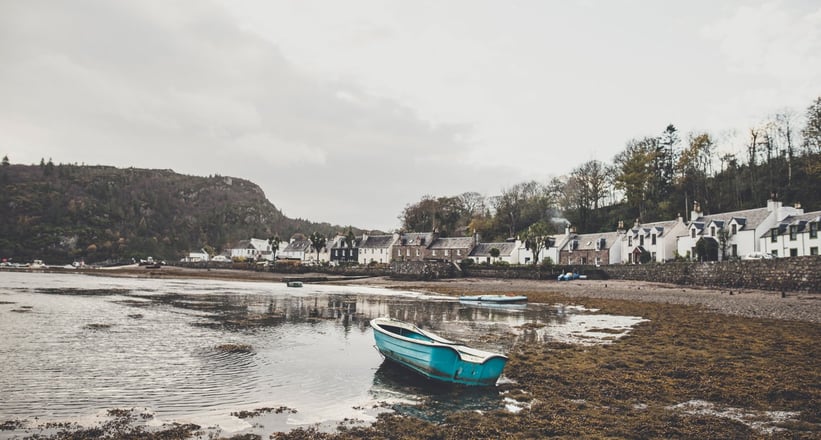 Now, I'm no mechanic but I like to think I've got a fairly good grasp of how to fix things. I carry enough spare parts in the car to stock a small garage but my knowledge lapses when it comes to the electrical side of things. As you might already have guessed, my fuse box isn't the most reliable but I could still plod along happily without a heater or windscreen washers, no problem. As I was journeying along the A896 this afternoon, however, the sun just starting to get low, I looked down at the dash and realised it wasn't lit. I knew from experience that this also meant my rear lights wouldn't be working, so I stopped and opened the bonnet, and tried waggling the wires around the fuse box a bit. No luck. I'd like to say I had a couple of other tricks up my sleeve but to be totally honest, that's all I had. Waggling.
Back in the car, I pulled out The Bible from the door pocket: the Haynes Mini Manual. Flicking through the worn, oil-smudged pages, I reached the section about fuses (still white) and managed to locate the problematic wires and fuse. Shortly after, I sat back in my seat and pressed the light switch. The dash glowed its beautiful yellow light back at me. Glorious.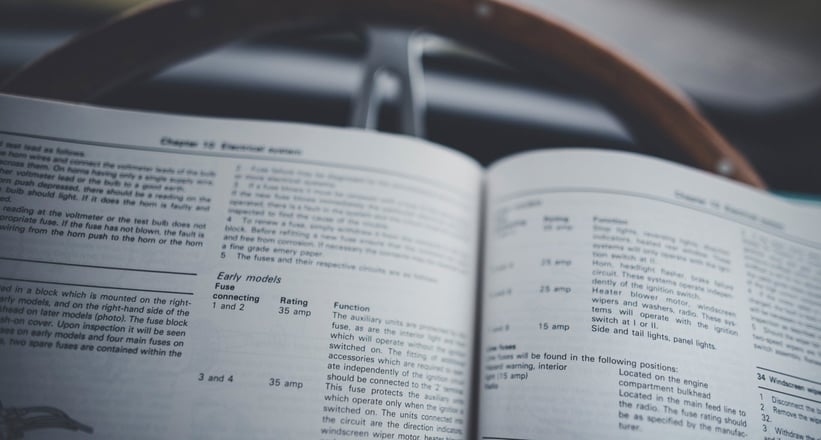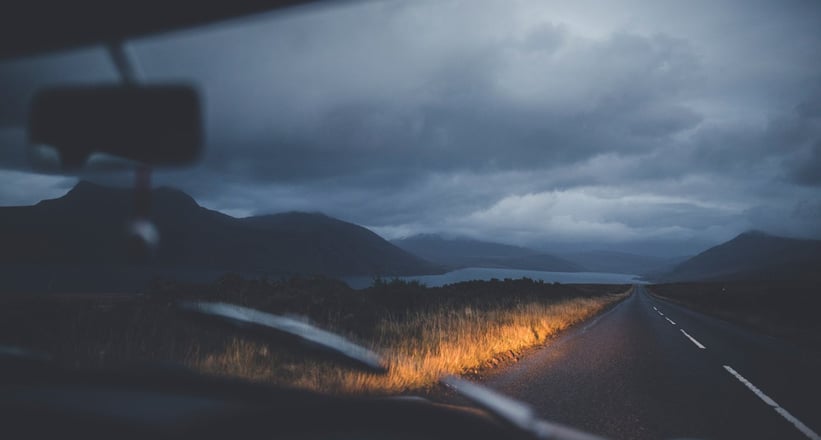 Part 2 of Amy's road trip can now be found here...
Photos: Amy Shore for Classic Driver © 2015