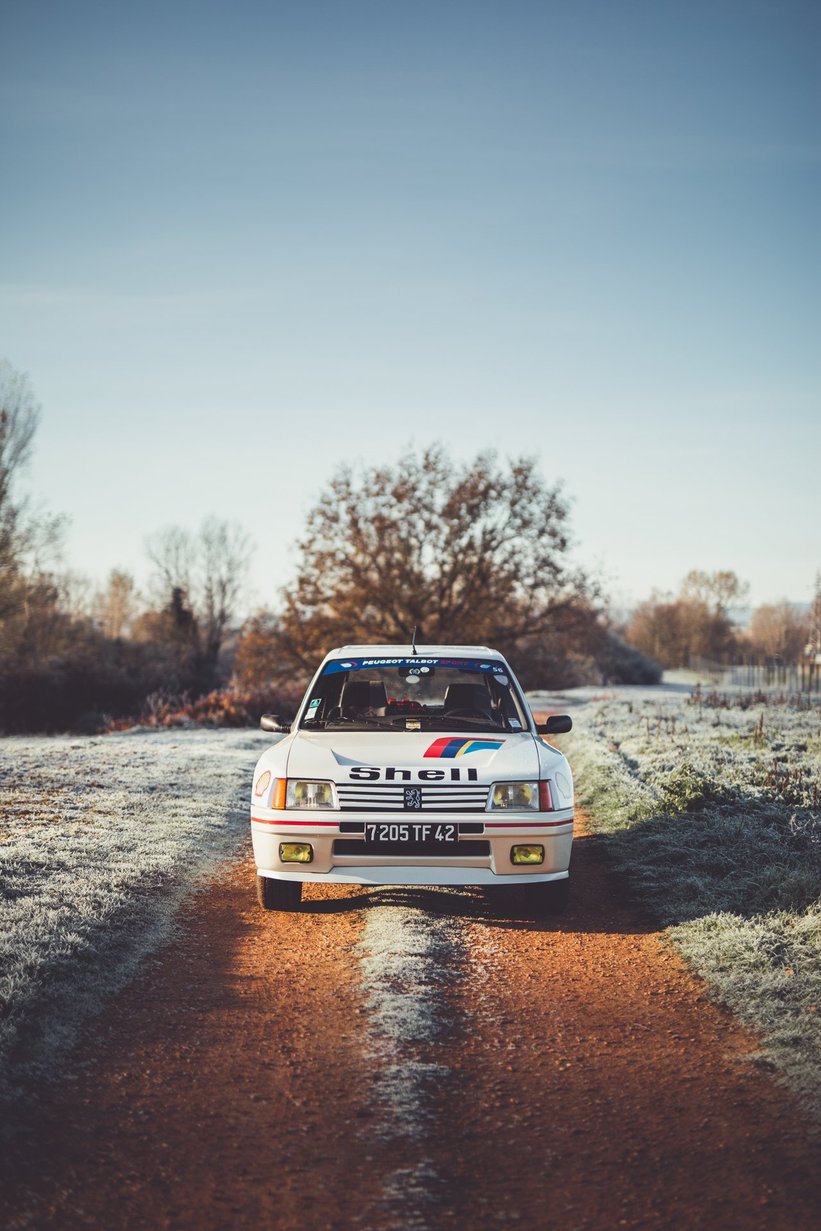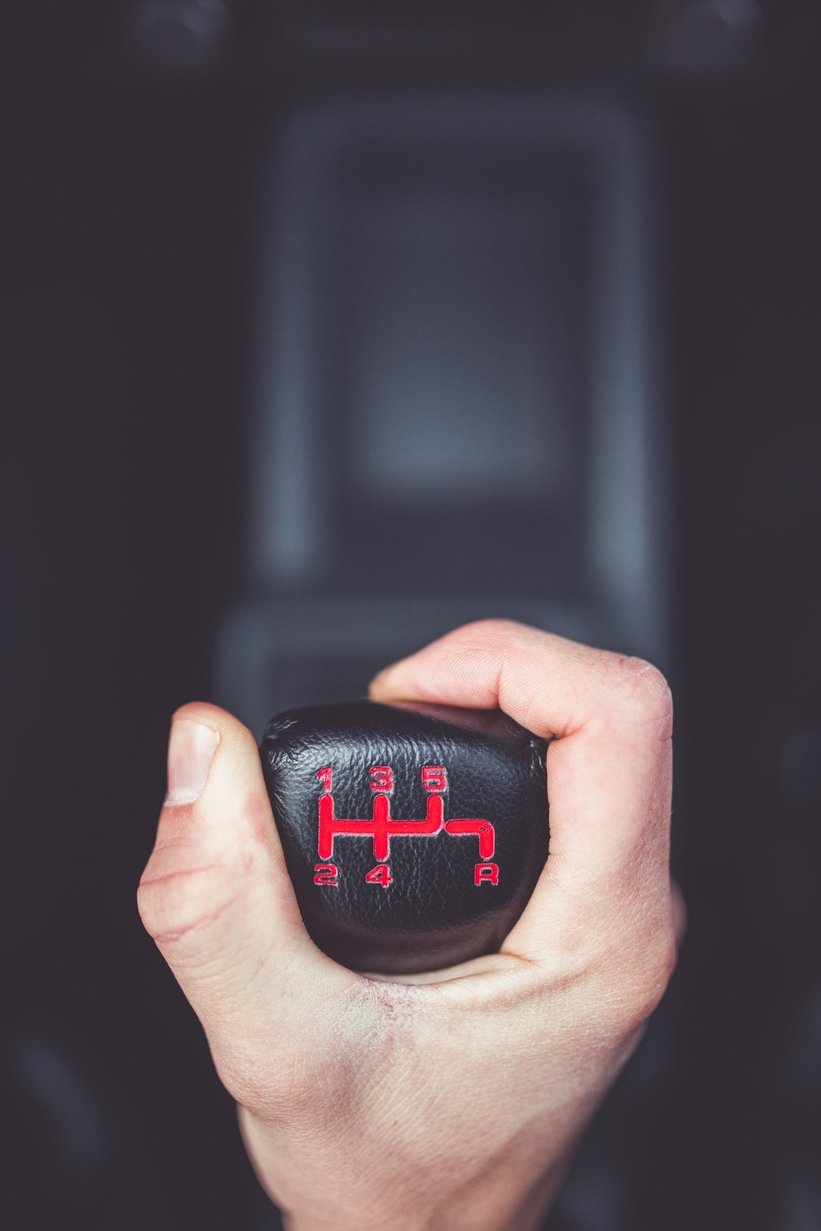 As you may know, Peugeot produced the "serie 200" 205 T16 as a street-legal version of the Group B rally monster of the same name – part of the homologation requirements for the rally car. It has become a must-have for lucky enthusiasts. The car to be sold on 13 December by the French auction house Aguttes is even more exclusive, as Peugeot Talbot registered it for a very specific purpose. But first, let's take a look back at the T16's history to get a better understanding of this very special car.
The Peugeot 205 Turbo 16: a true cult car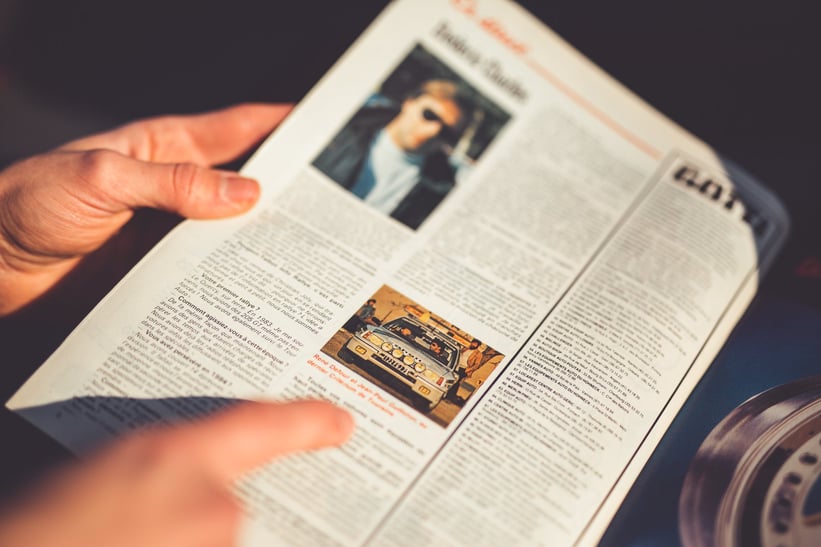 While having major financial issues, Peugeot decided on 23 February 1983 to give a real boost to its brand-new car, the 205, by unveiling the Turbo 16 with a clear objective: to win the World Rally Championship title.
Jean Todt managed the program, and it was a year before the 205 Turbo 16 was finally homologated, in March 1984. It was probably worth the wait, though, as the car proved very competitive from the off at its first major event, the 1984 Tour de Corse, where both Ari Vatanen and Jean-Pierre Nicolas surprised everyone with outstanding performances.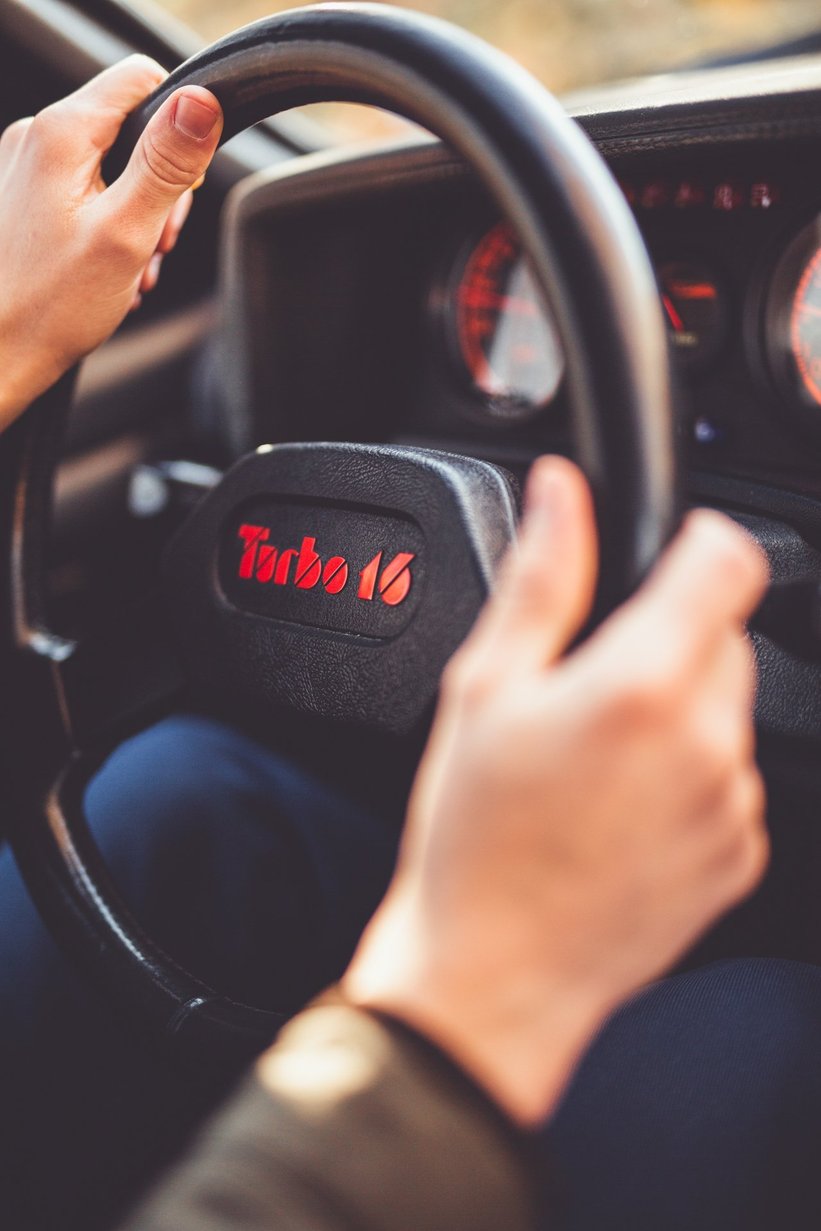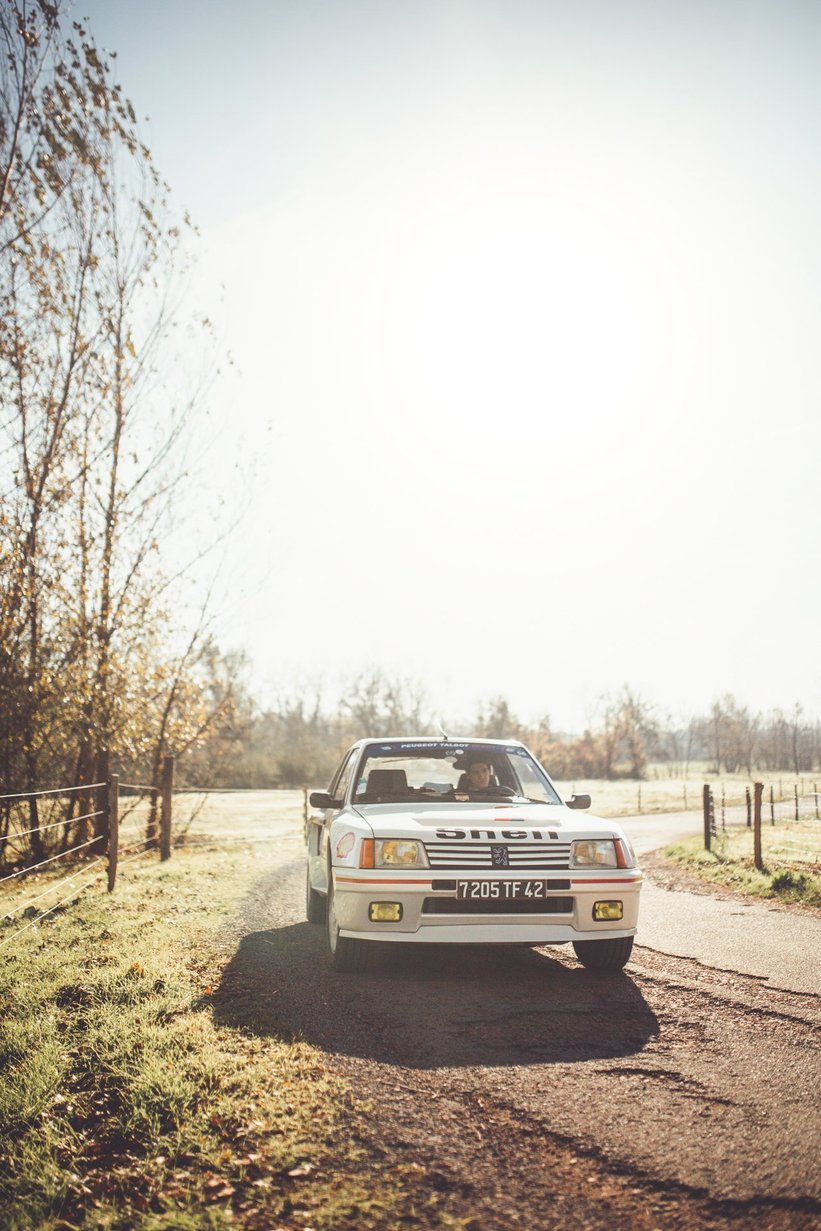 The 1985 season would be synonymous with big success for the Peugeot Sport team: seven rally victories, 182 stage wins and – last but not least – the consecration of Timo Salonen as WRC drivers' champion. It also delivered a first manufacturers' title for Peugeot, which would be followed by a second in 1986.
Capitalising on this success, Peugeot would later venture to both the Dakar Rally and the Pikes Peak hillclimb with different versions of the Turbo 16. These exploits further cemented the iconic status of the white or yellow cars in people's memories, and the Turbo 16 has since then become a true cult car.
The "Serie 200": the street-legal version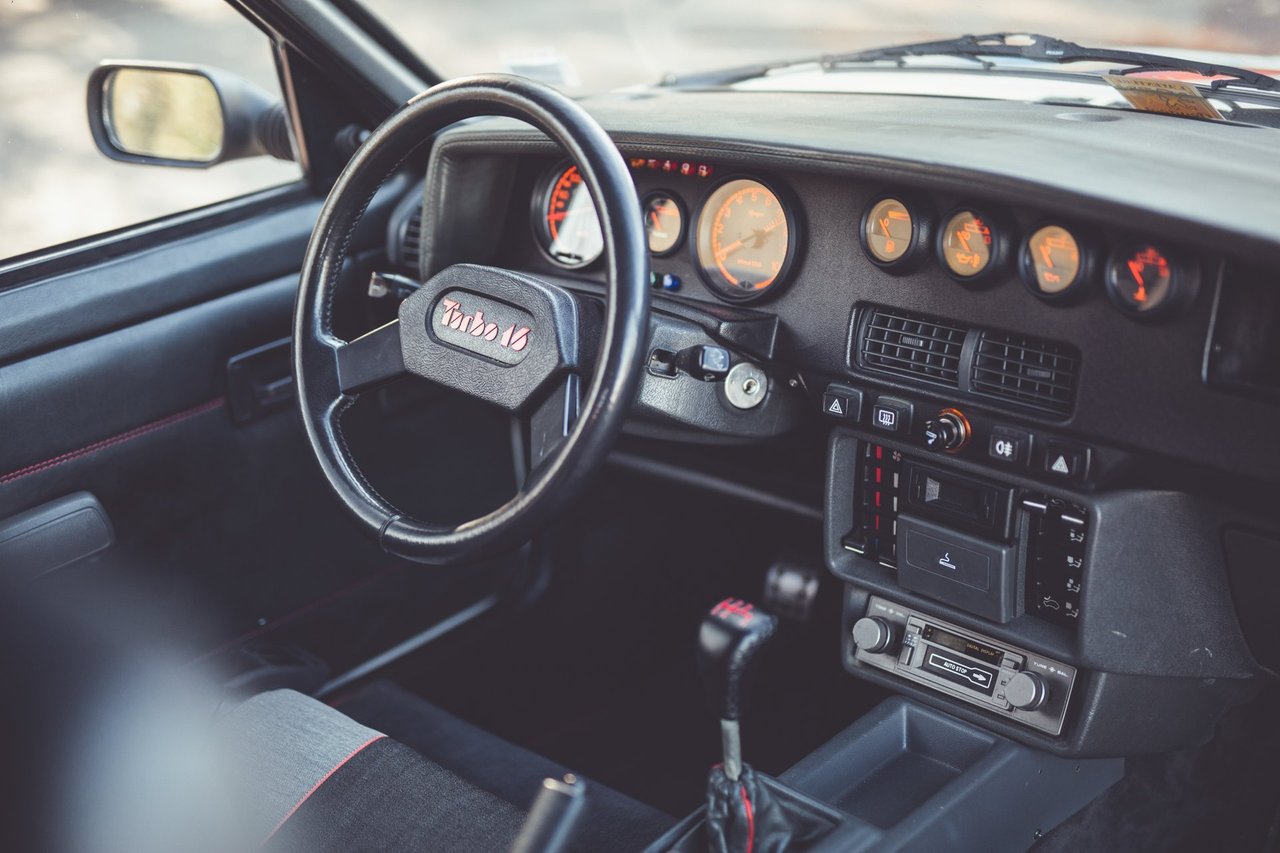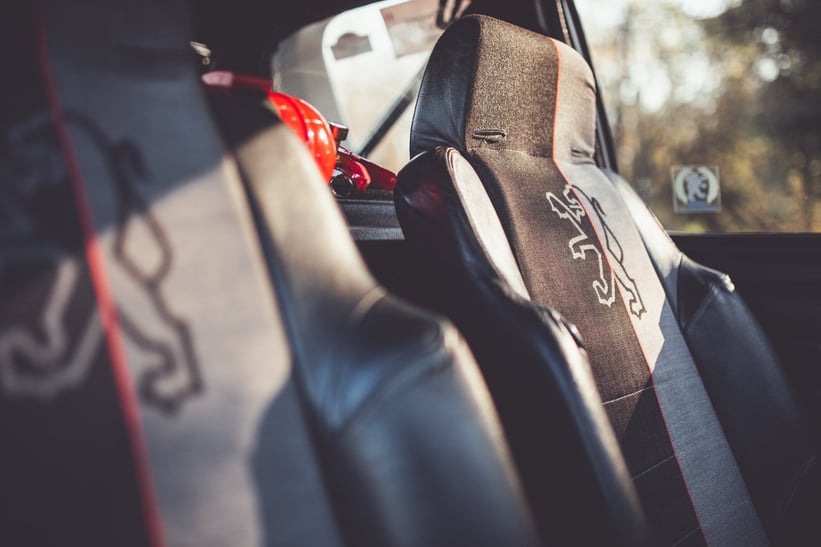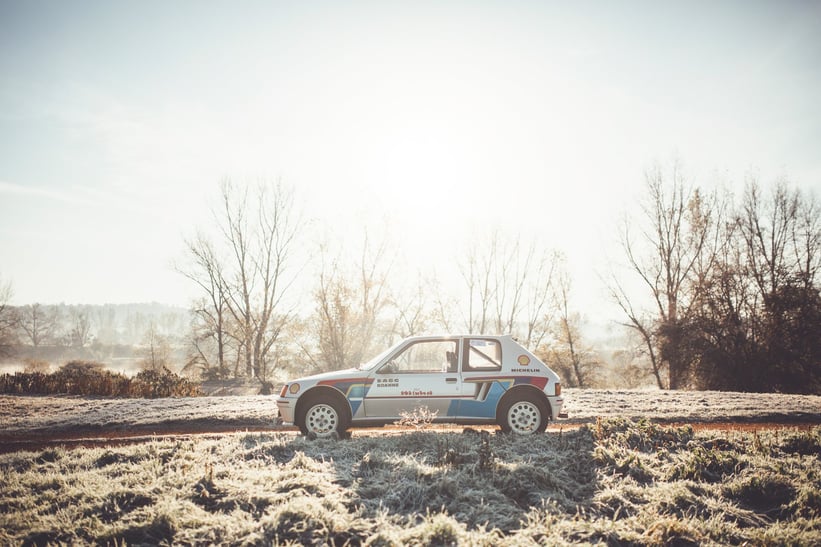 Presented at the 1984 Geneva Motor Show, the street-legal version of the Turbo 16 came in a unique colour scheme: a Winchester Grey body with a red pinstripe and magnesium Group B wheels. Inside, there were two-tone grey seats, a bespoke dashboard with multiple gauges, a two-spoke steering wheel with the Turbo 16 logo and drilled aluminum pedals.
The most spectacular feature of the "Serie 200" was its body shape: assembled near Paris with bodies made by Heuliez, the cars were built around a tubular steel structure with flared arches and extra-large air scoops across the sides and bonnet.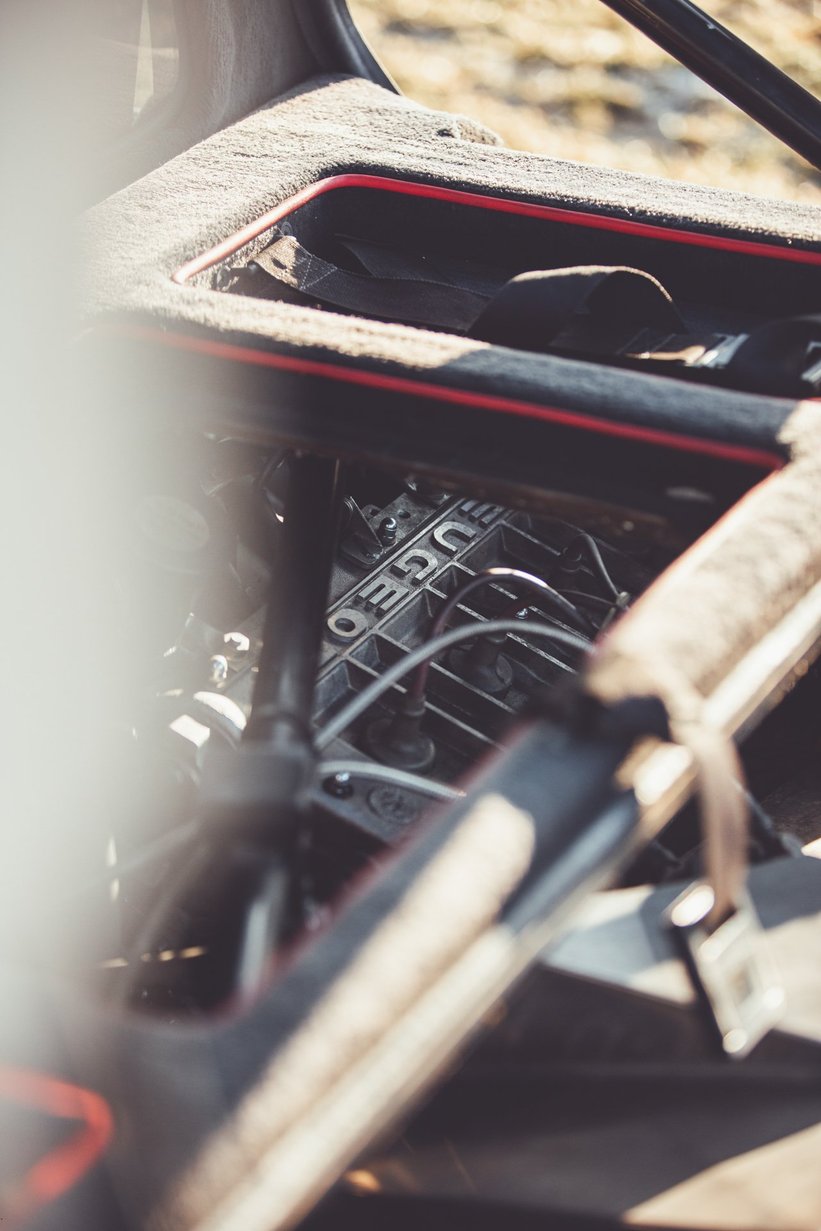 Engine-wise, to allow the car to be usable in all conditions, Peugeot manufactured a somewhat calmer version of its Group B monster. Instead of 500bhp, the Serie 200 got 197bhp, which was considered more than enough to enjoy on remote French roads or in Paris traffic. Like its Group B sister, the car was powered by a mid-mounted 1.8-litre turbocharged four-cylinder engine and sported a four-wheel-drive setup with an epicyclic centre differential and viscous coupling system.
A unique example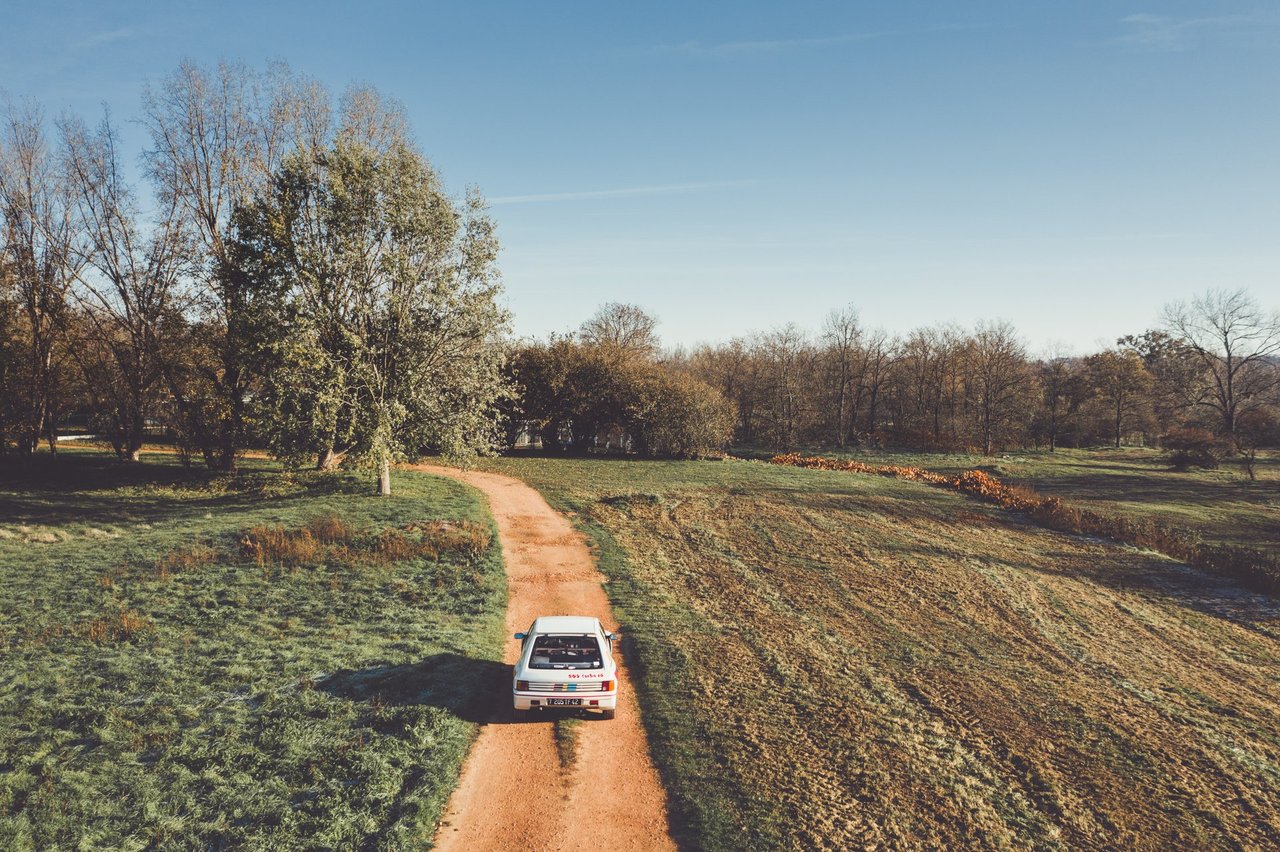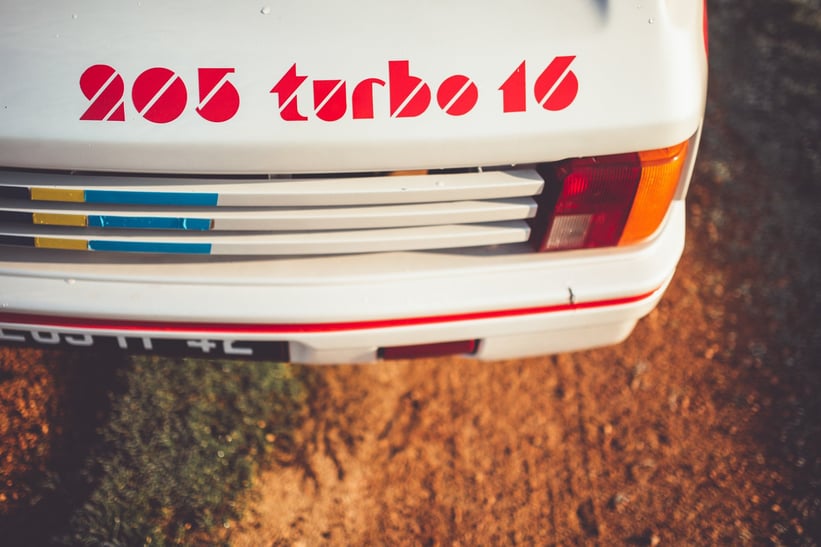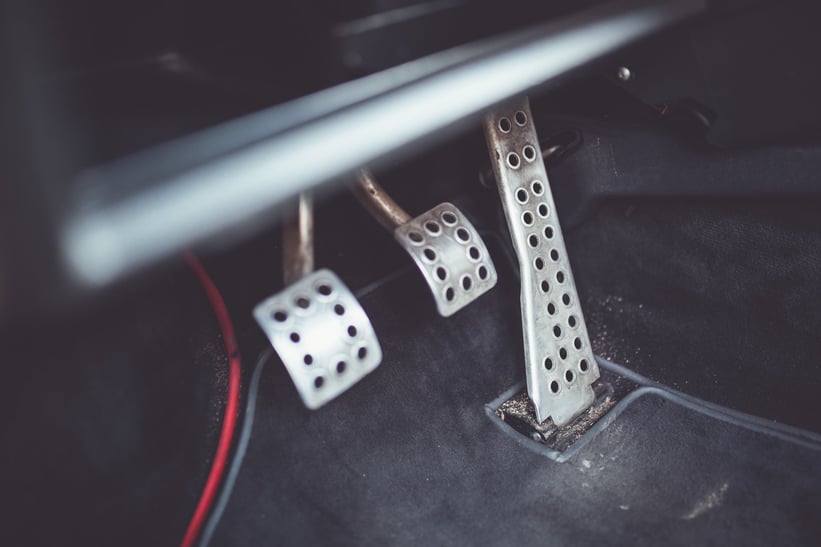 A total of 219 cars were produced; out of these, four were painted pearl white and reserved for Jean Todt (head of Peugeot Talbot Sport), André de Cortanze (chief engineer of for Peugeot's competition programmes), Jean Boillot (Peugeot's CEO) and Formula 1 driver Didier Pironi. Peugeot Talbot also registered another car for a special mission; this is the one being sold by Aguttes.
As Gautier Rossignol, Aguttes On Wheels' head of department explains: "this car is pretty special, it was registered on 1 March 1985 by Peugeot-Talbot for their Info Rallye team: an in-house organisation was created to provide information to spectators attending rallies, long before the internet and smartphones would fulfil such mission."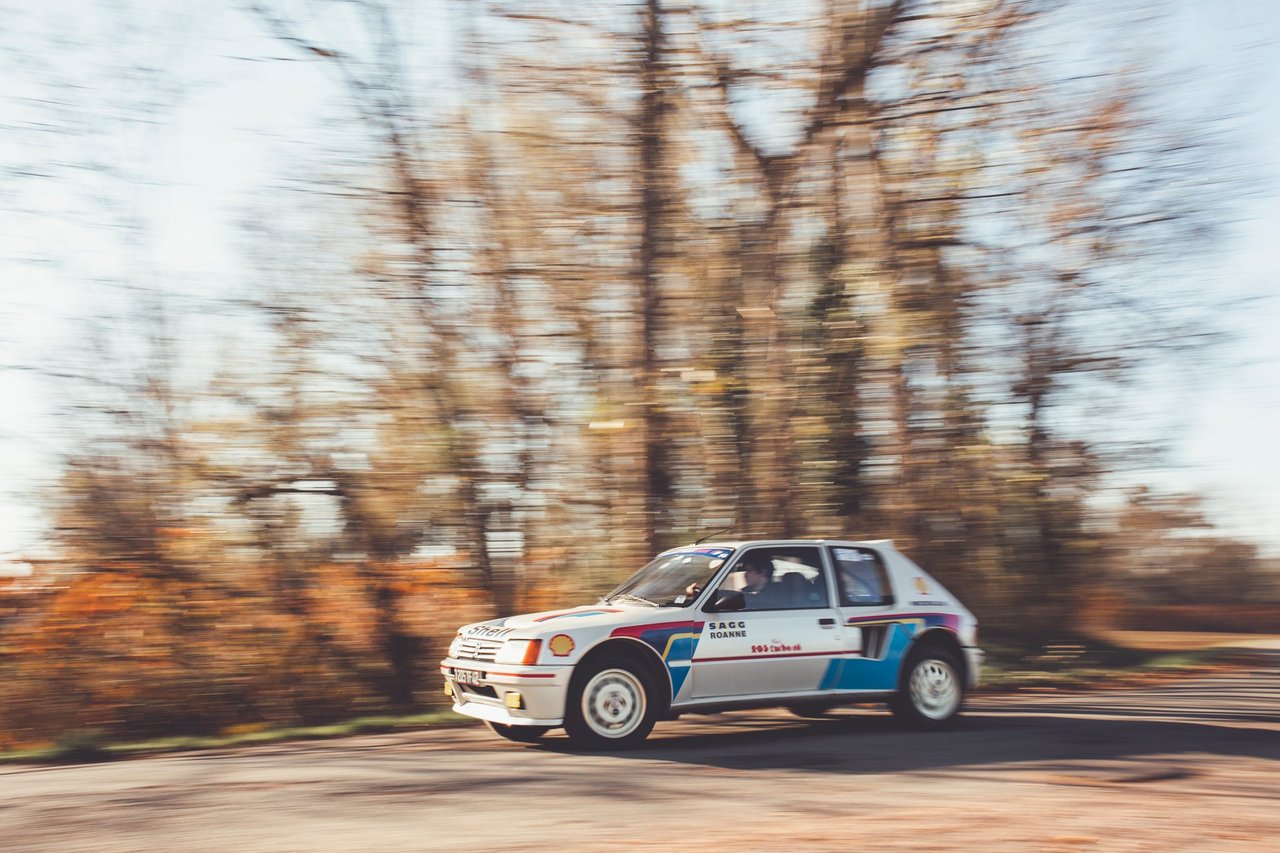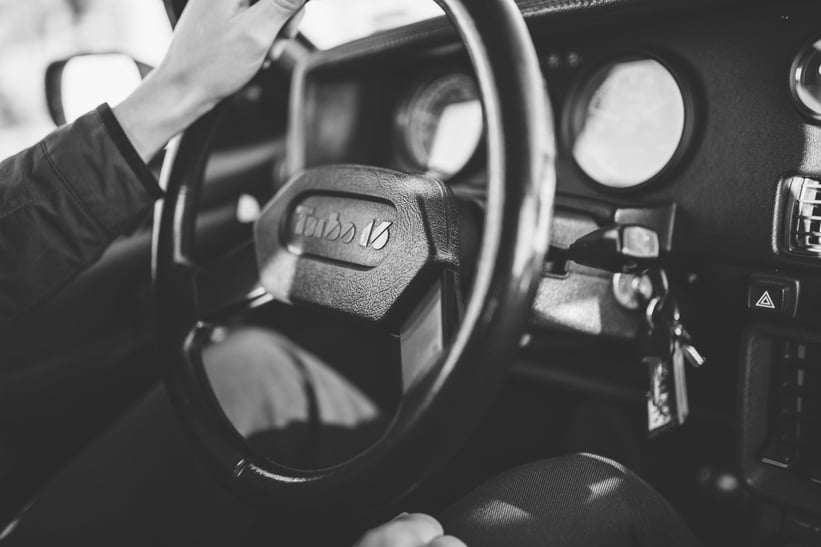 This organisation had a pool of five Group N 205 GTIs and this 205 T16. The T16 could easily be identified by the row of flashing lights on the roof, plus its long-range driving lights. Rossignol adds: "The Peugeot-Talbot Info Rallye team decided to repaint the car straight away in pearl white with Peugeot Talbot Sport stripes to look like its Group B competition sisters. The car took part in all French FFSA rallies, as well as the Monte-Carlo and Tour de Corse word championship rounds, where it would deliver through loudspeakers the finishing times of the leaders, and safety announcements."
Shortly afterward, on 1 October 1985, Peugeot Talbot sold the car to the SAGG Peugeot Talbot dealership in Roanne with 8,000 kilometres (c.5,000 miles) on the clock. Already the owner of two T16s at the time, the Peugeot dealer decided to display this special example in his showroom for many years. Being an active member of the 205 Turbo 16 Club, he also attended meetings with this car.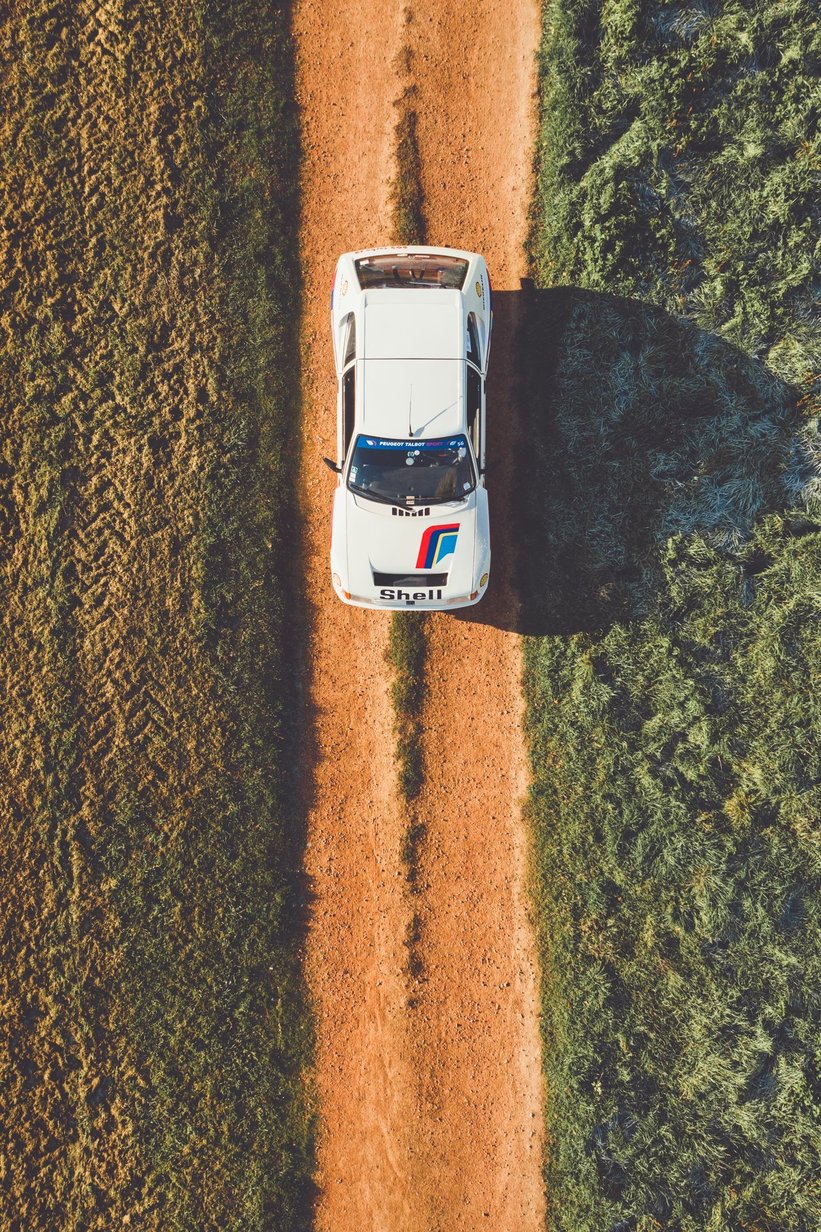 Rossignol, who'll auction the car on 13 December both online and over the phone, concludes: "With only 39,500 kilometres (c.24,500 miles) now recorded, this Peugeot 205 Turbo 16 is a truly special car that remains in the exact same configuration as when it was purchased in 1985 with its original interior. Mechanically, the car has always been maintained with great care at the dealer's workshop. It's pretty rare to have such a clear history, a very regular maintenance and such a low mileage on these cars, so I believe it is the one to buy, especially as this era of rally cars is becoming very fashionable." With its remarkable history, this car will definitely attract a lot of attention from hot hatchback and rally aficionados who dream of entering the rather exclusive T16 club.
Words: Etienne Raynaud Photos: Mathieu Bonnevie © 2020