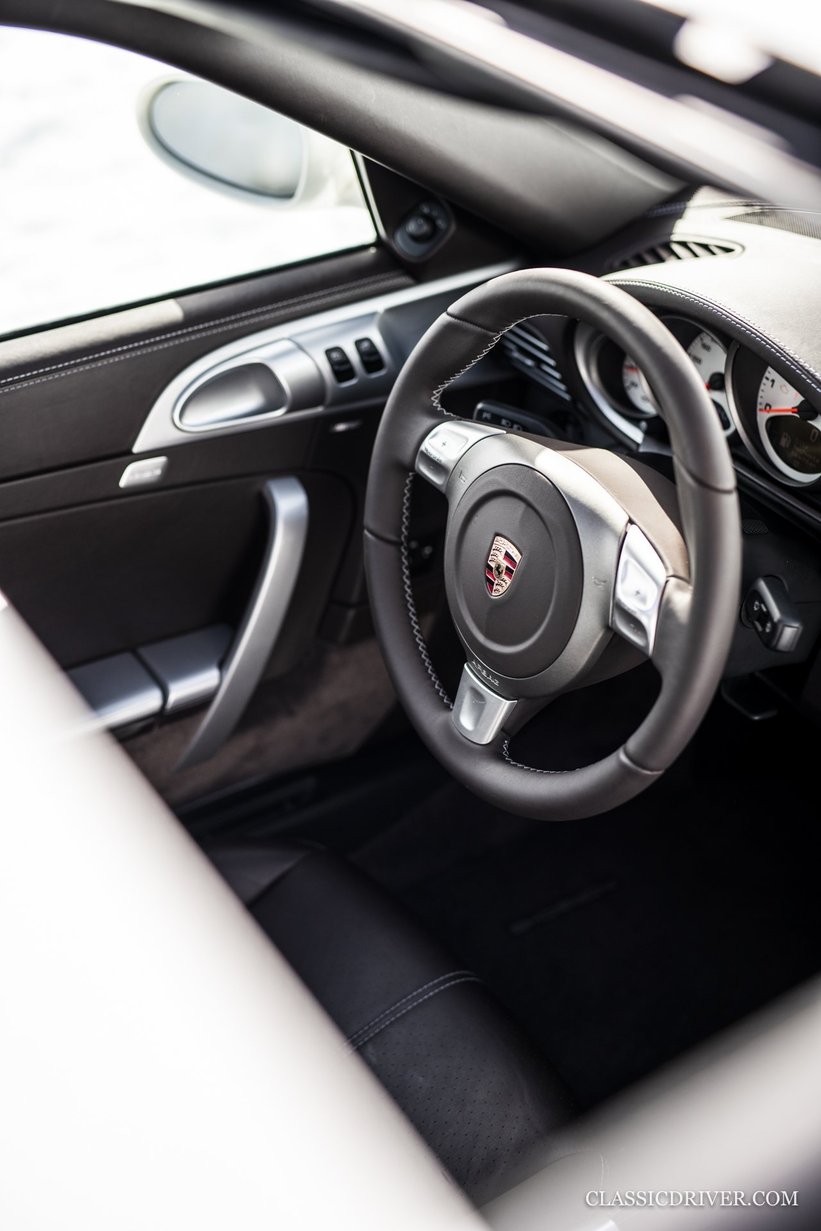 "Let me tell you about the very rich. They are different from you and me." F. Scott Fitzgerald's most frequently quoted line from his short story 'The Rich Boy' instantly came to mind when we heard the history behind this decidedly covetable first generation Porsche 997 Turbo, which recently arrived at the Hallwil showrooms of Swiss specialist car dealer Andreas Wüest.
After all, only someone who was indeed 'different' would order such a car from the factory, max-out on the options list - and then, without ever driving it, immediately send the finished article to the Porsche tuning gurus at RUF Automobile for a range of mechanical upgrades that might leave any owner of an 'ordinary' 997 Turbo travelling in the same direction wondering whether or not they had accidentally engaged reverse.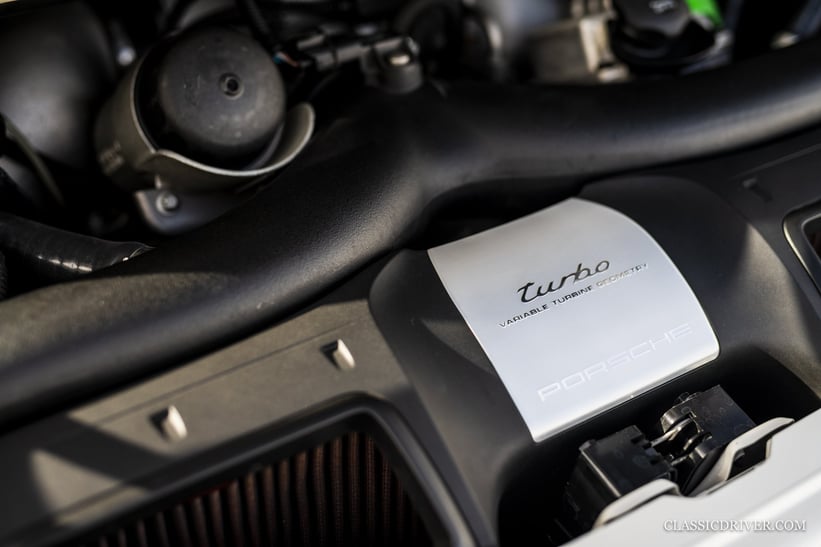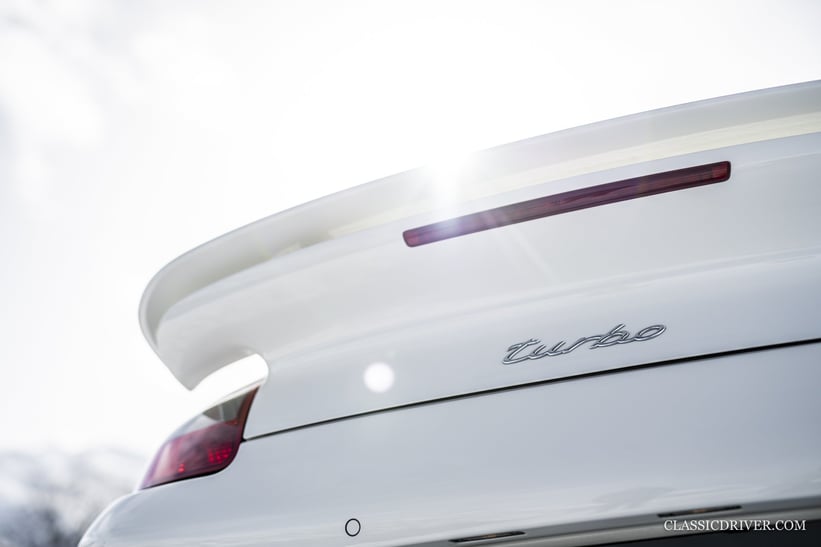 But it really was a case of 'money no object' when the original, east Asian owner of this car set out to create what might just be the ultimate 'sleeper' 911 Turbo RG12S - although it must be said that this is one instance where style and good taste were in no way compromised by an ability to spend with impunity.

The car's journey to uniqueness began at Porsche Exclusive, the marque's special request arm which has been pandering to the whims of the aforementioned very rich by personalising cars to their specific needs since 1986. In this case, that largely meant creating a 997 Turbo interior like no other. As one of the last Gen One 997s, the car was already factory fitted with the Gen Two navigation system, but the buyer's long list of unique extras included special stitching, additional leather, a subtly thicker steering wheel rim, a driver's footrest and a full interior aluminium package - all of which helped to push the initial purchase price of the car to around Euros 180,000.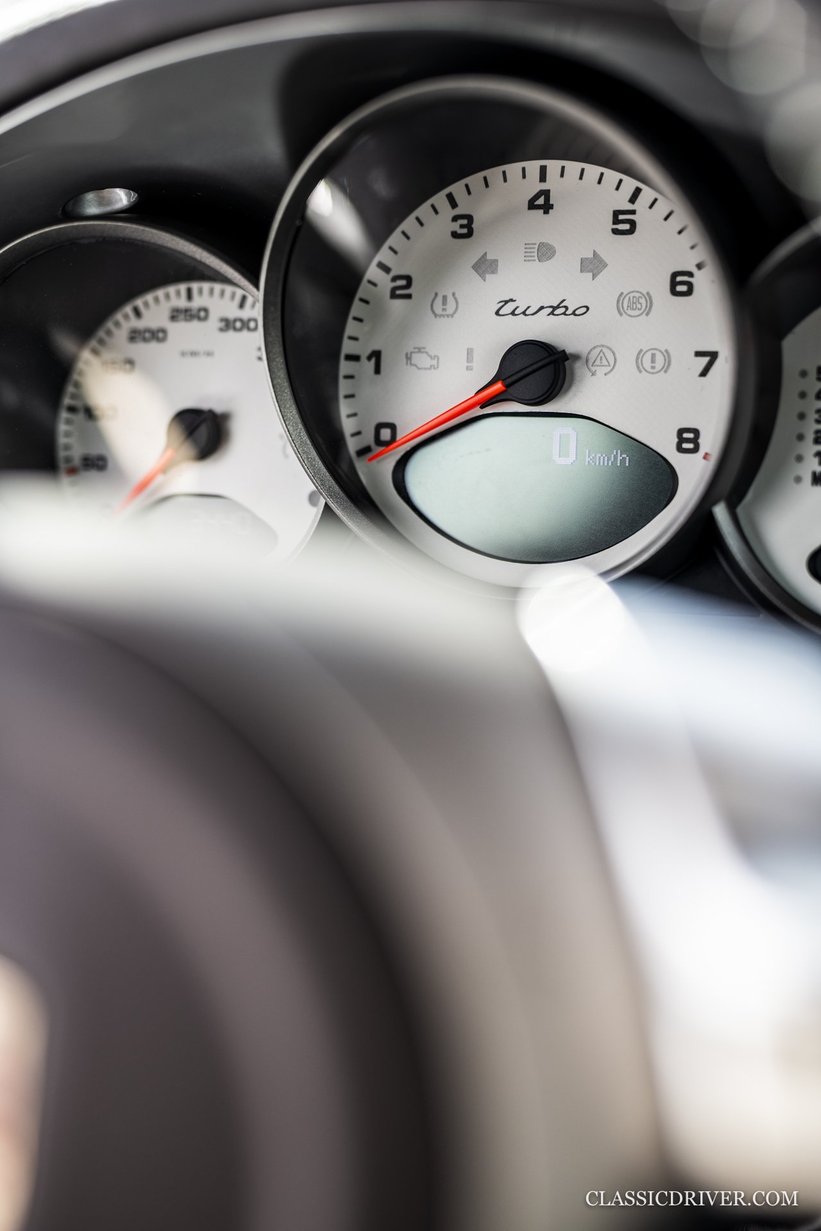 Outside, the Carrera White paintwork was extended to include most of the exterior features, with the master touch being the combination of painted and polished finishes to the five-spoke wheels. The result is a car that looks more benign than aggressive, the sort of 911 that one might almost expect to spot trundling along the highway at a sedate 100kph with a long-retired gentleman at the wheel.

But that thought would soon be shattered by a peek beneath the engine cover - because, once Porsche Exclusive had done its bit, the 911 was quickly despatched to RUF Automobile at Pfaffenhausen for a Euros 90,000 mechanical upgrade to RT12S specification. Engine-wise, that meant completely dismantling the 3.6 litre flat six engine and building it back up again with displacement enlarged to 3.8 litres, Mahle pistons, gas-flowed cylinder heads, bespoke camshafts and a pair of KKK turbos in place of the standard VTG items.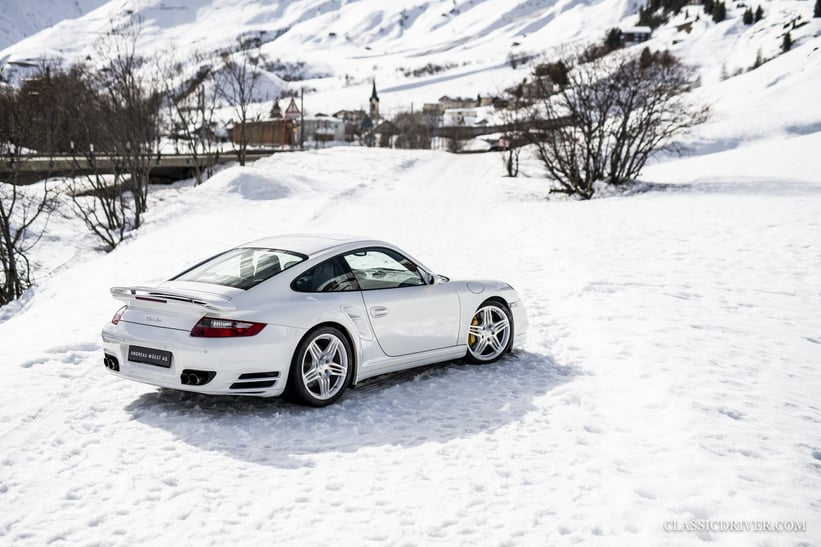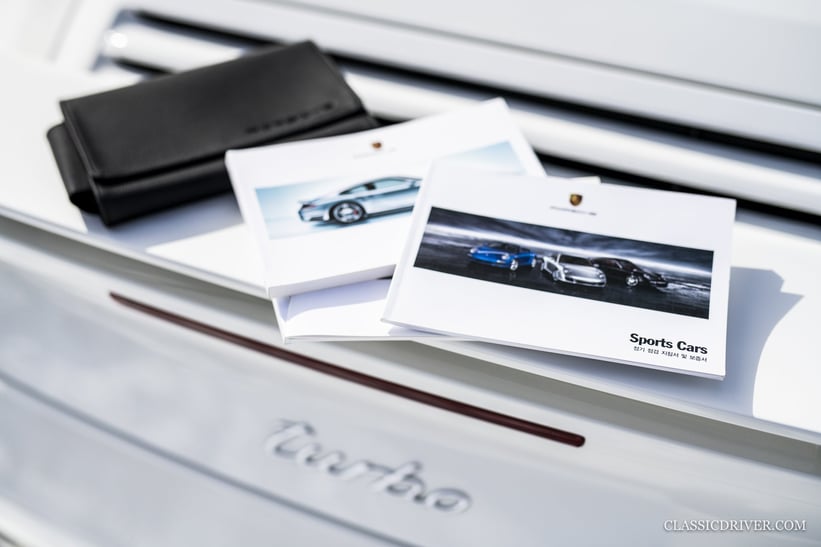 The result is an official 685bhp, up almost 25 per cent on standard (and probably closer to an actual 740bhp), a truck-like torque figure of 880 Nm at 3,500 rpm and a red line at 7,000 rpm - all amounting to a potential top speed of around 220 mph, which can be quickly reached in this particular car through its special-order, lightning fast Tiptronic gearbox.

After commissioning all that work and waiting patiently for its completion, it would be fair to assume that this very special car's original owner would have been desperate to get in and drive the wheels off it. But no - he covered a mere 1,800km before deciding to move it on from what is reported to be a huge collection of exotics, hence its appearance in Wuest's showroom.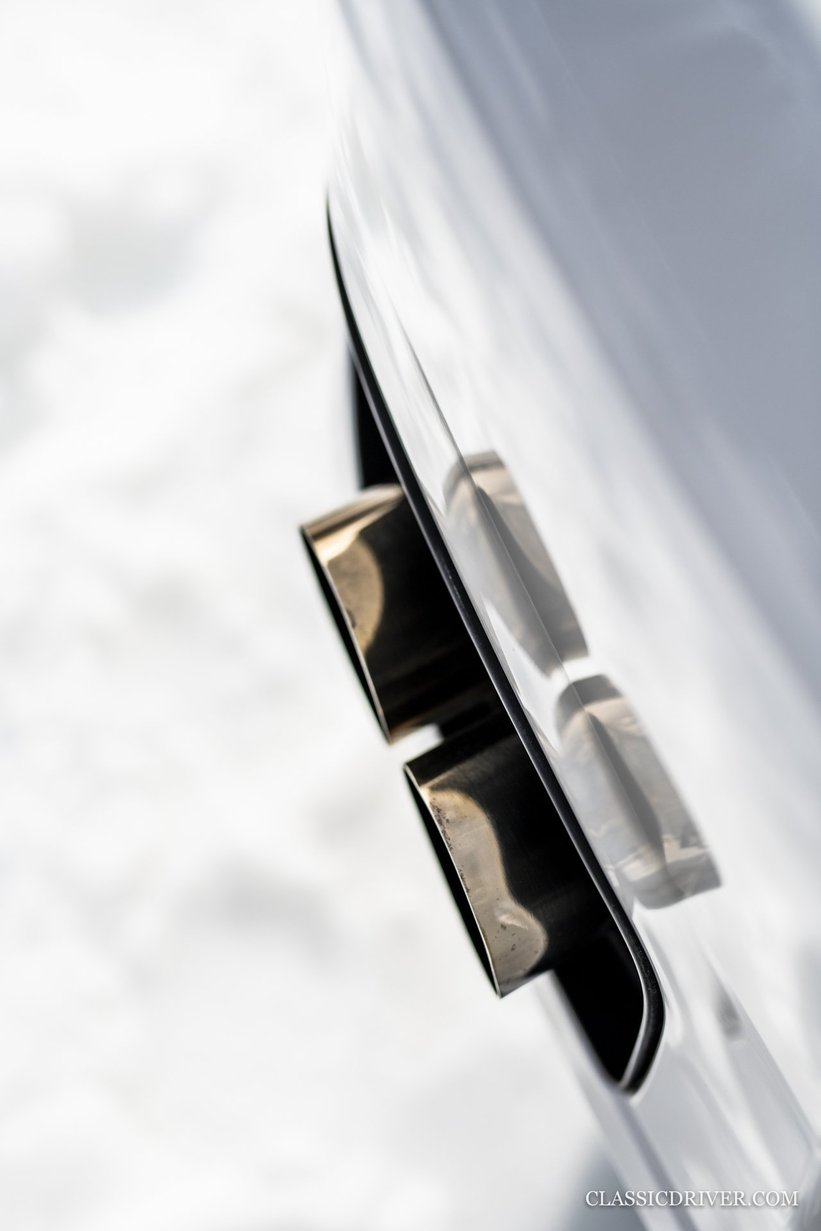 "The odometer is currently showing around 3,800 km - but 2,000 of those are down to us," admits Wuest, who has enjoyed several extensive drives around Switzerland in the car, one of which involved scouting-out the location for Remi Dargegen's appropriately snowy photo shoot. "The car really is very special," says Wuest.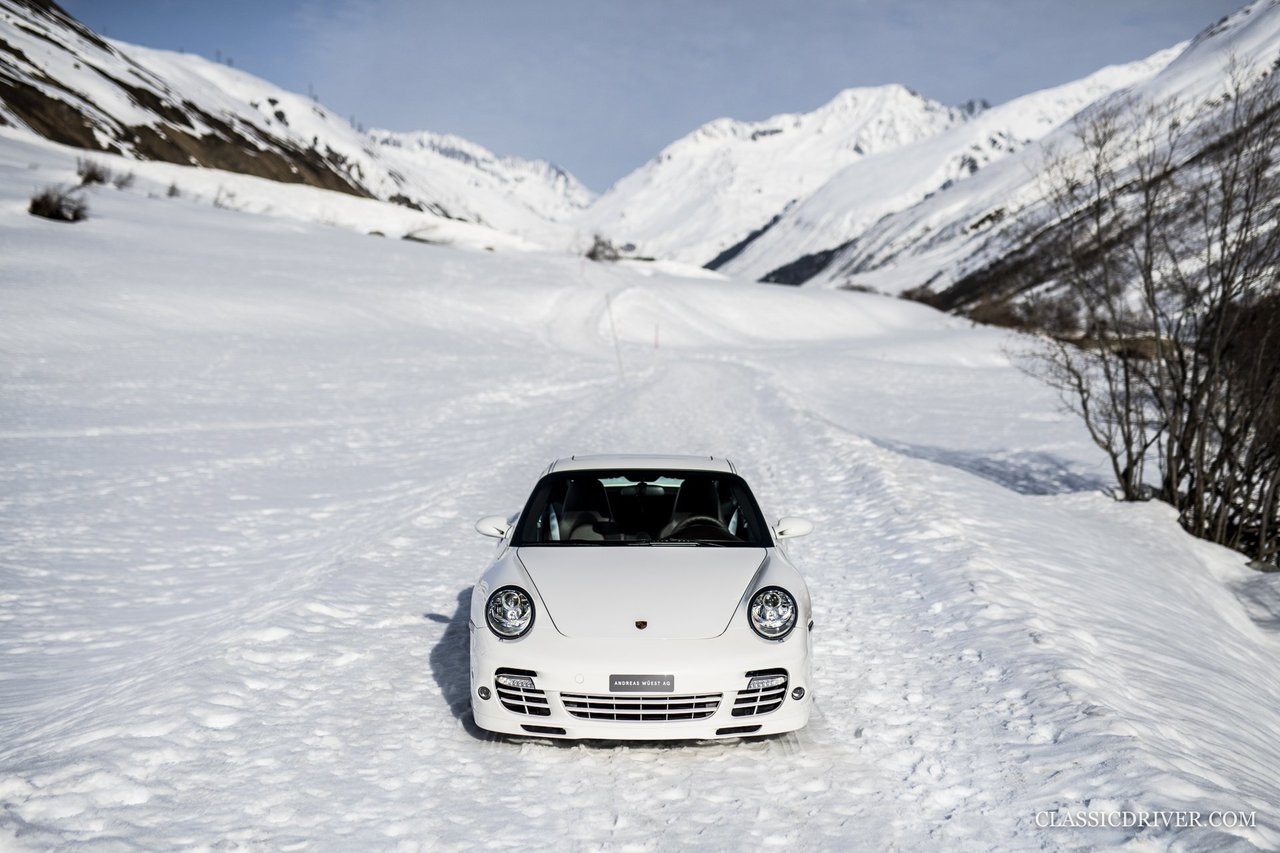 "The first impression is a super-comfortable grand tourer in which you can travel quickly from A - B without any fuss and, really, without any particular feeling that that you are behind the wheel of a supercar. But at the same time, the engine note tells you that this is something unusual and that there is a huge amount of power waiting in reserve for the moment when you really need it. "Up to 150 kph it is, as anyone would expect, extremely rapid - but it's the acceleration beyond 150 that is truly incredible, and it's only when you enter that zone that you realise just how versatile the car is".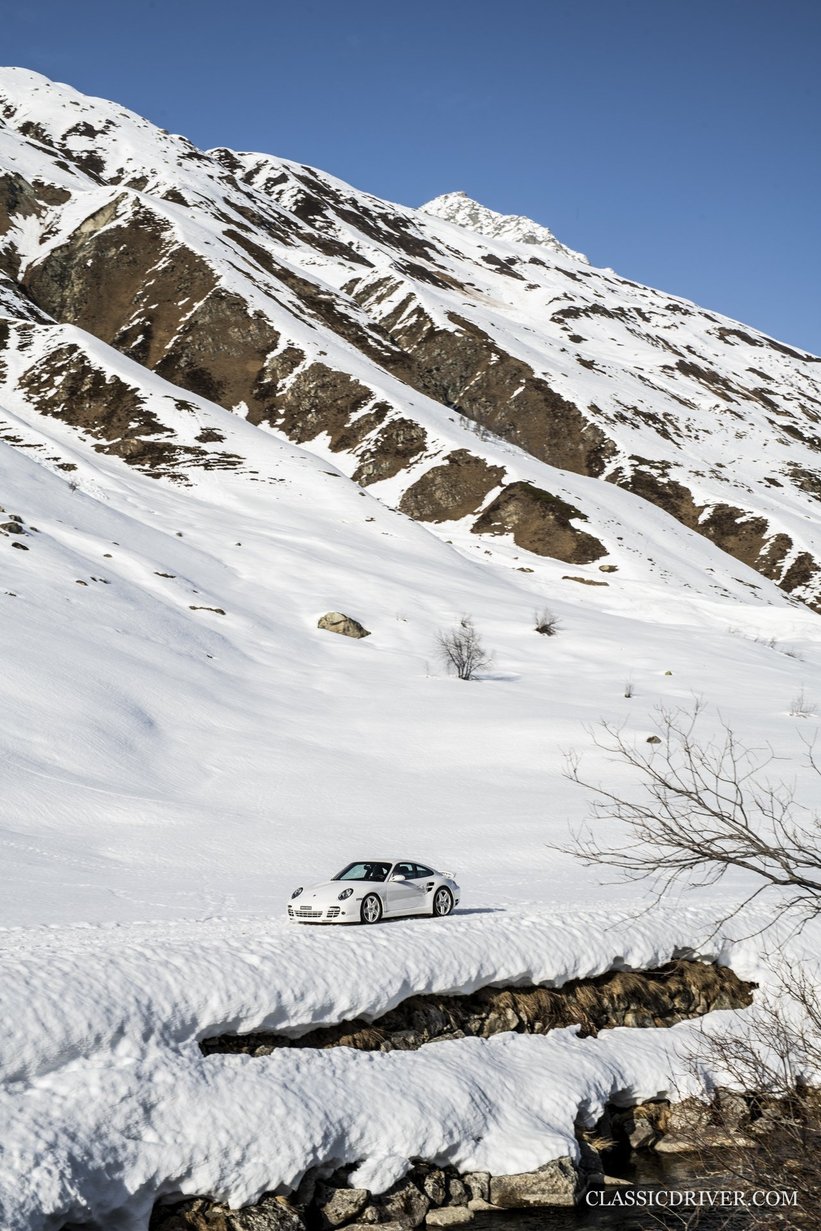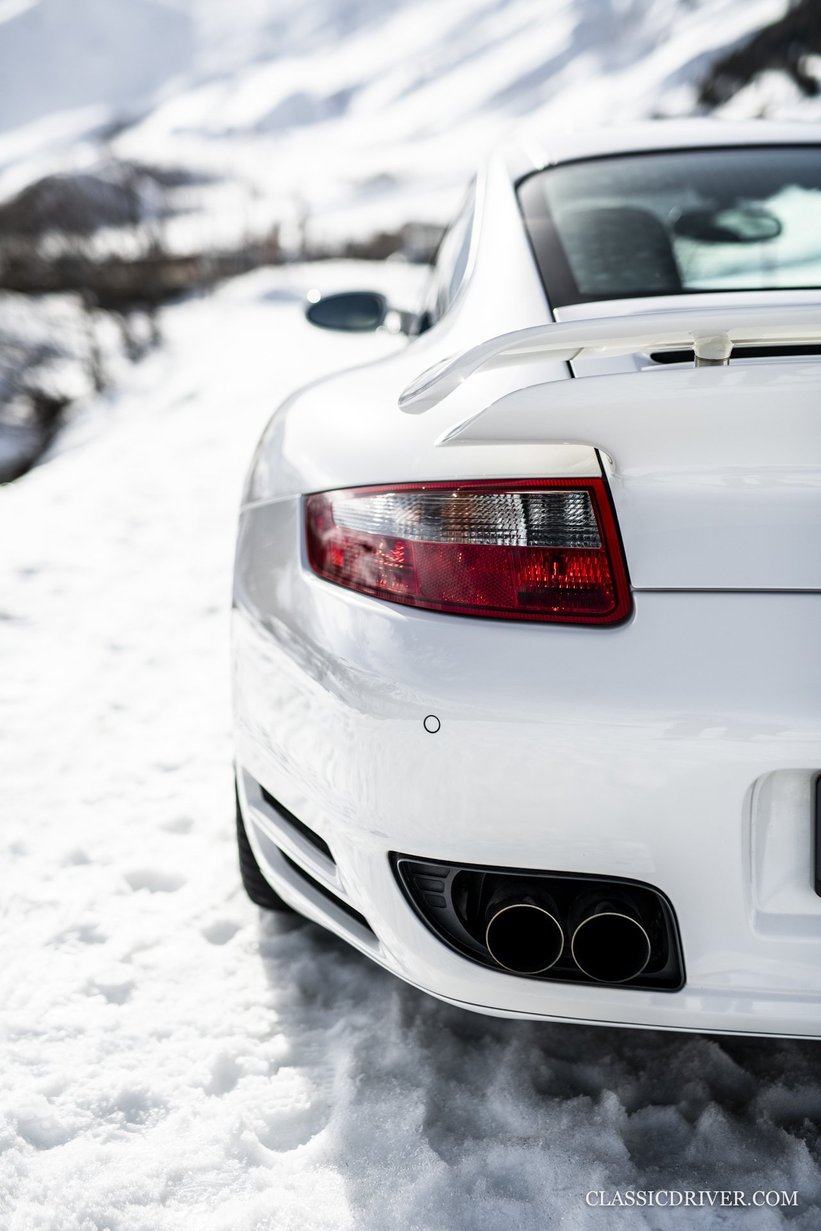 As might be expected from the minimal mileage, the condition is described as 'mint' and the car comes with all its original book packs and RUF documentation. Perhaps best of all, however, you won't really need to be 'very rich' to be able to afford it - Wuest is asking Sfr 150,000, which sounds like a bargain for a truly unique car in pristine condition and showing minimal mileage.

If I was only a 'bit rich,' I might even buy it myself...
Photos: Rémi Dargegen © 2021