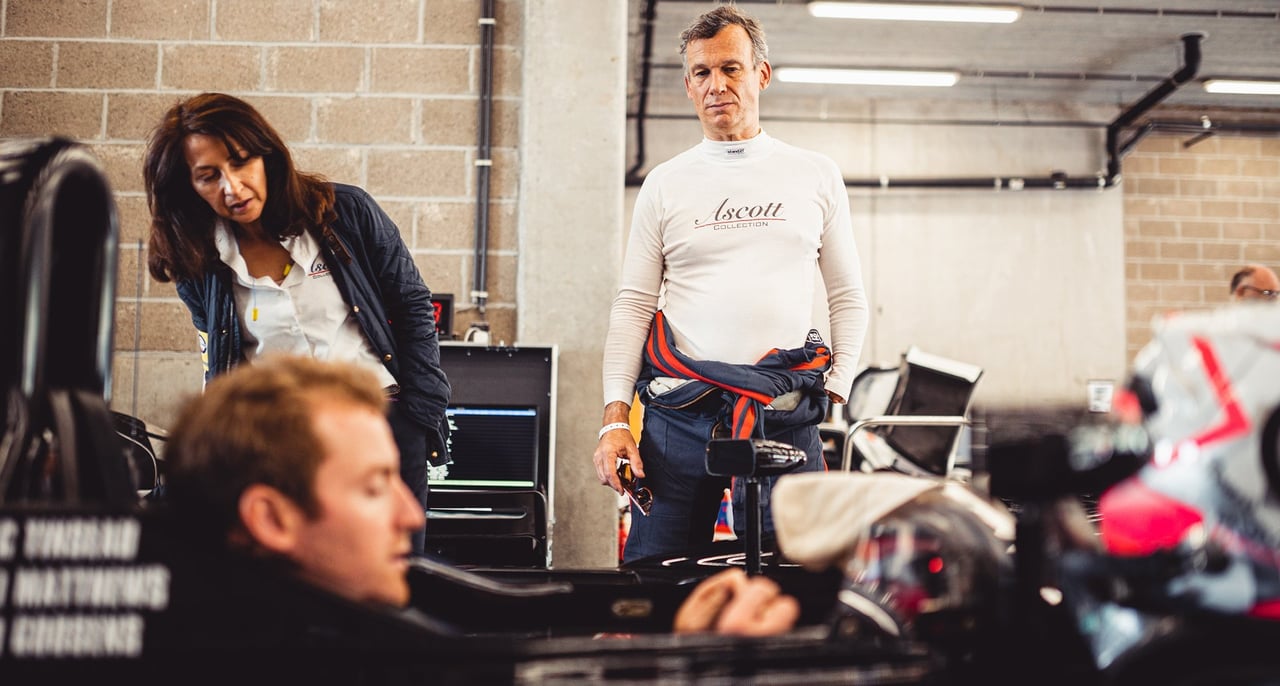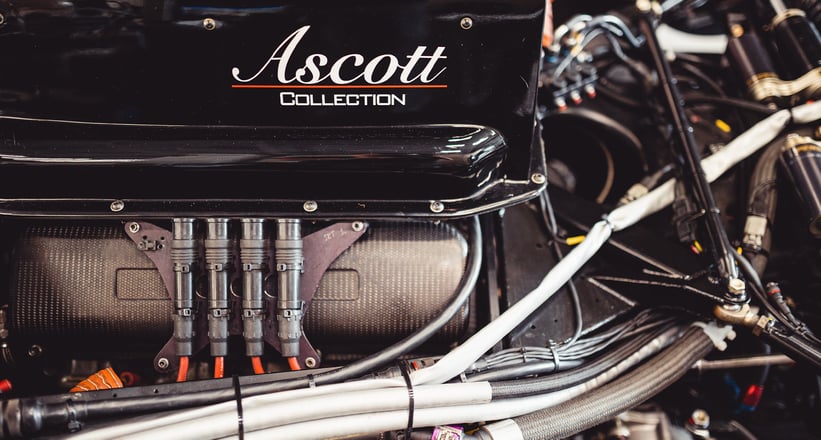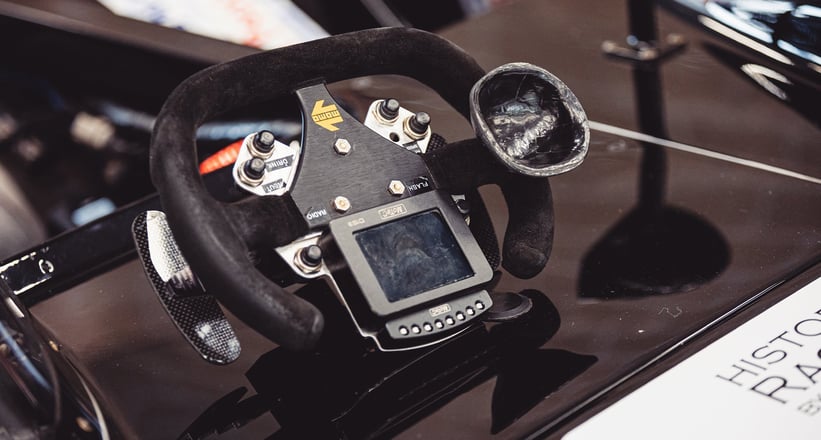 Xavier Micheron, known for racing his gas-turbine powered 1968 Howmet TX, is no stranger to anyone who attends Le Mans Classic, Spa Classic and similar historic races. After a career in finance between Paris and London, Xavier took the step of living his passion for endurance racing by driving rare prototypes, but also by creating Ascott Collection, a company that not only houses his private collection, but also sells the most iconic racing cars. We photographed him in the pit lane at Spa, where he was racing a 2000 Riley & Scott Mk III, and later sat down for a chat to learn more.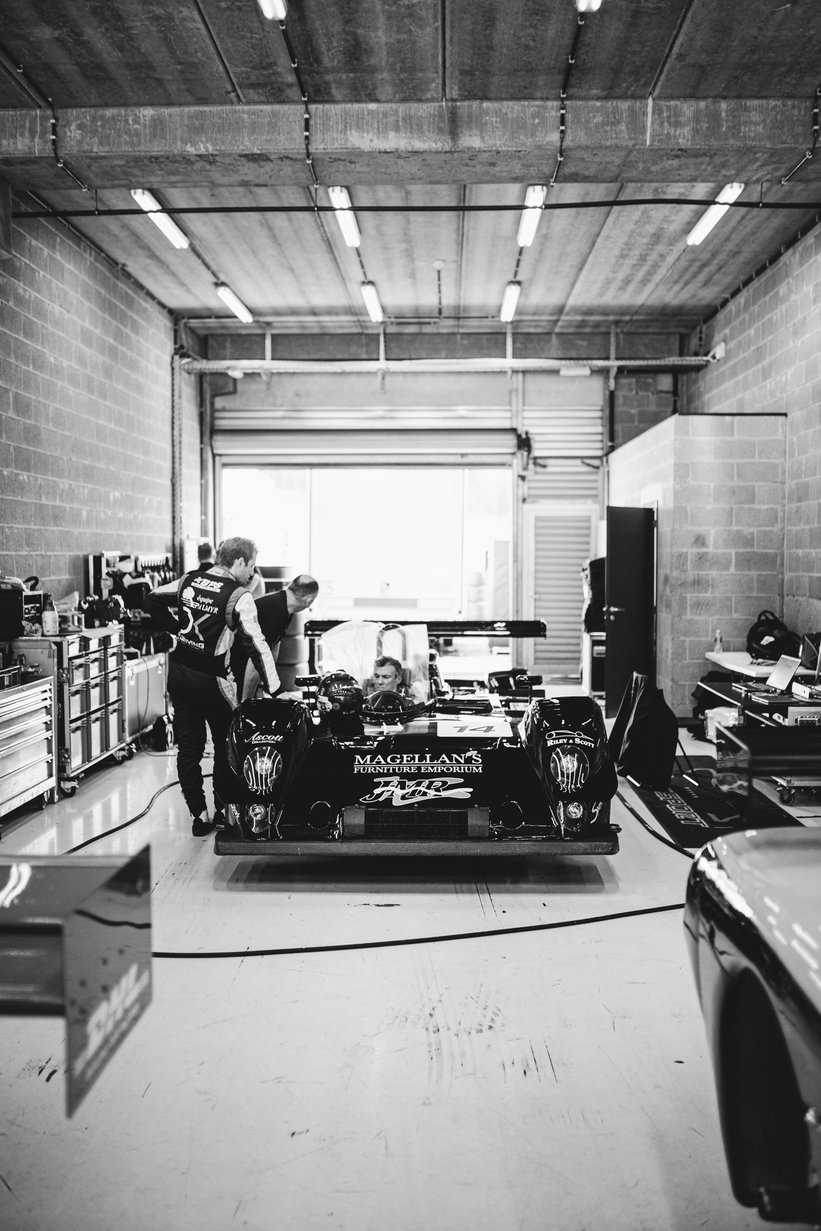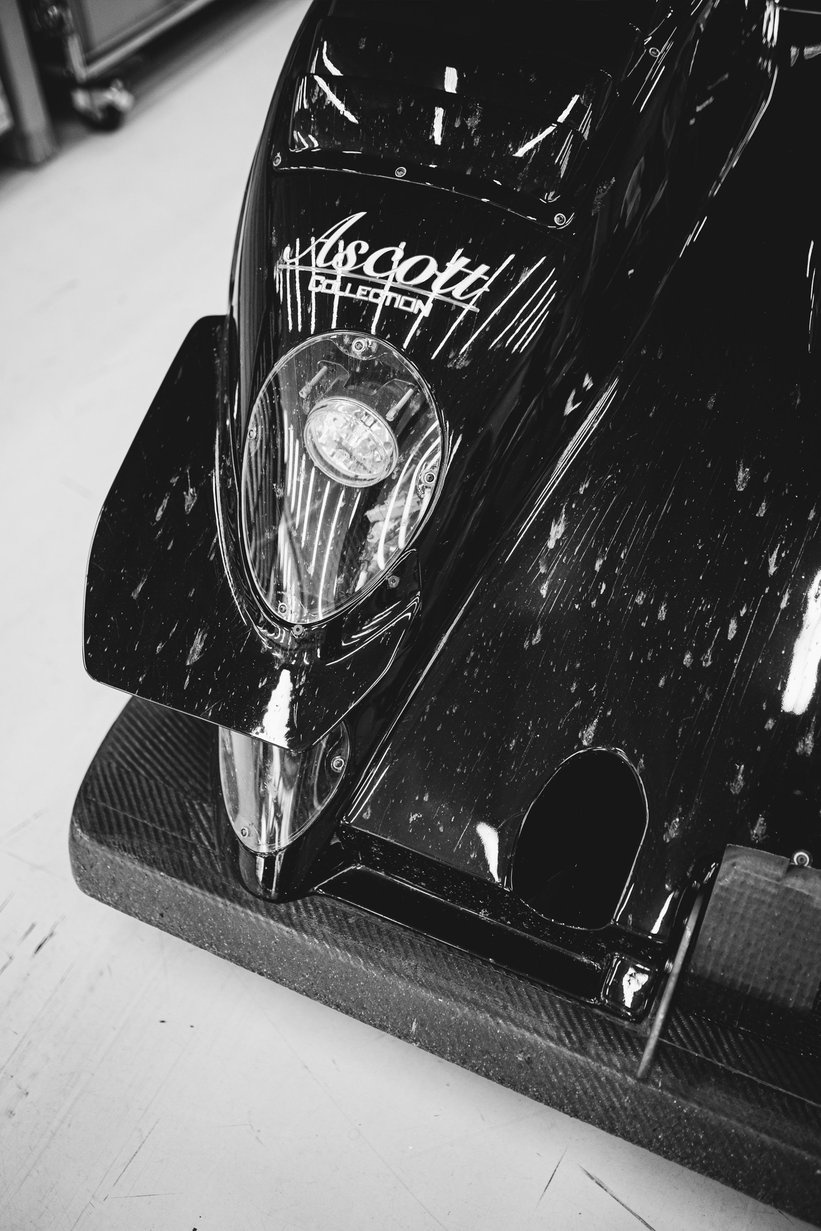 Xavier, it's great to see you after another edition of Le Mans Classic. I believe this year was pretty special, wasn't it?
As for the race itself, I drove my 1968 Howmet Turbine Experimental #GTP4, a car that I truly love, if only for the whistle of its turbine at over 57,000 rpm! But I also presented the Nissan R90CP #R89C-01 seen at Le Mans in 1989 and 1990, and the Nissan R90CK #R90-C-005 from Le Mans 1990 for the first time since the end of their careers. These two cars are real time capsules as they were kept in Nissan Heritage Collection in Japan. Presenting them at Le Mans was very emotional. They are currently in the UK as I want to drive them in next year's Gr. C race, which will be part of the celebration of 100 years of racing in Le Mans! Another special moment was to see the Aston Martin AMR-1 run in the Group C race, a special car that I initiated the restart of and that I wish I had never sold. This sums up the DNA of Ascott Collection: to seek out the rarest and most technologically advanced cars, get them back on track, and race them.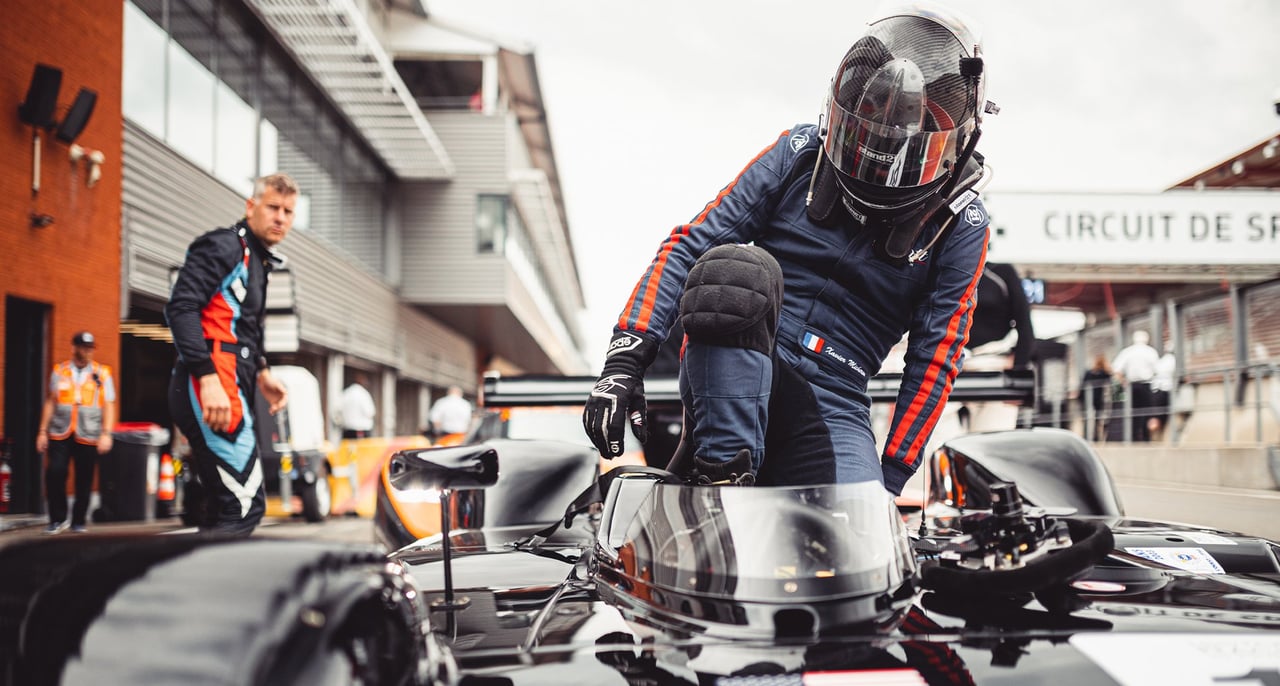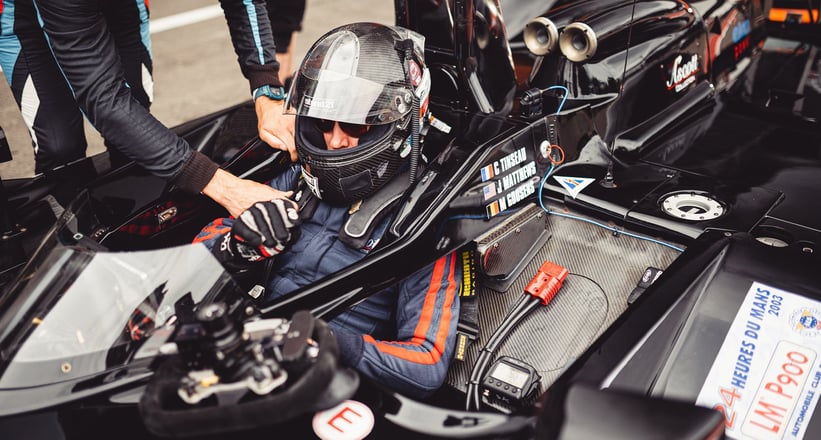 Where does this fascination for endurance racing and Le Mans in particular come from?
If my brother and I are both real car guys, it is not because of a family tradition. The only real memory we have is Le Mans, my father used to take us there when we were kids. I remember dreaming at dawn in Arnage, after a sleepless night under the family tent, of those amateur drivers racing against the pros, like Jacky Ickx, who I saw racing the Porsche 936. The noise, the atmosphere, the light, it's truly unique you know. We also saw cars that you couldn't find anywhere else, like the WMs that were raced at 400 km/h in the Mulsanne straight, or the prototypes that had patiently been assembled by independent craftsmen who came to challenge the big names, like Rondeau, who ended up winning Le Mans. For me, the drivers were real heroes; I was also fascinated by the livery of these cars and their engines. This passion for Le Mans is still alive and well.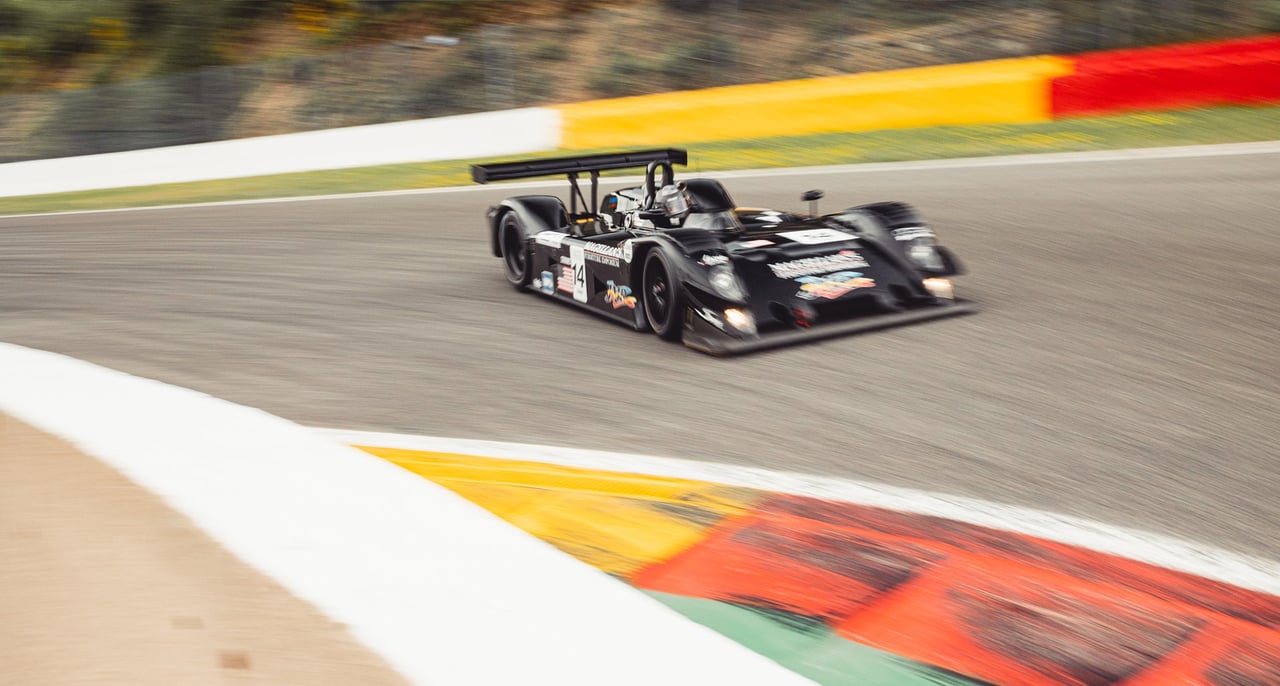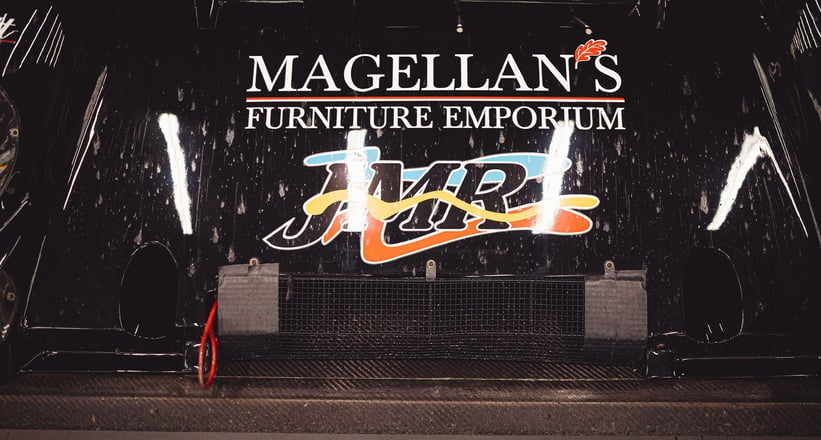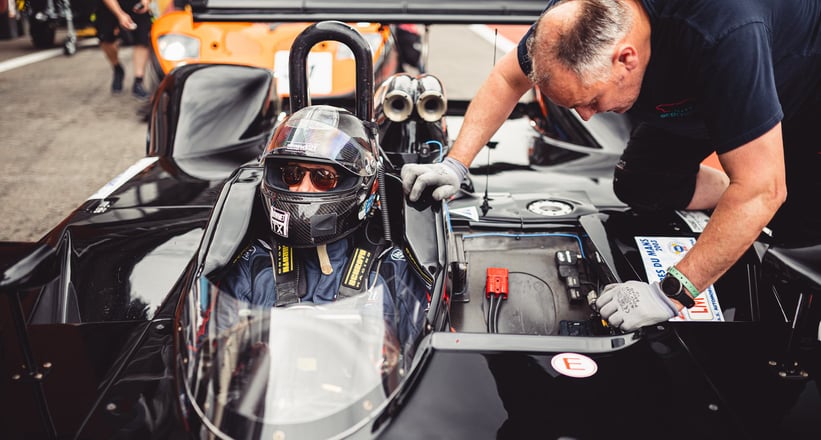 Racing at Le Mans in a Howmet is not something you can improvise; I imagine that you have driven other cars before, haven't you?
Actually only a few! I bought my first car, a Dino 246 GT at the age of 33 in 2000. Then the racing cars came quickly: a Lotus Seven the same year, then I fell for a Jaguar Type-E Low-Drag in 2001. But very soon, I turned to more radical racing cars, notably a 1971 Ford Capri 2600 RS. I remember waking up at the crack of dawn on weekends to fly to Cologne to follow up the rebuild of its Weslake engine, all with a German translator. That was pretty wild, but I ended up racing this car at Le Mans Classic in 2010!
A real shift was in 2005, since I managed to buy my first sport-prototype. That was the Howmet TX chassis #2. As soon as I saw the ad, I fell in love with this 400 hp car whose engine and gearbox weigh only 70 kilos! I jumped on the first plane and brought it back to France. Getting this gas-turbine-powered car up and running again proved to be very complex, but I love challenges. The key was the Wastegate. Once I found the right specialist, a retired helicopter engineer, we managed to source and assemble the right parts to enter the car in the first Le Mans Classic race in 2008! I have since sold it and have restored another Howmet chassis, the one I raced at Le Mans this year. Four of them were made in total.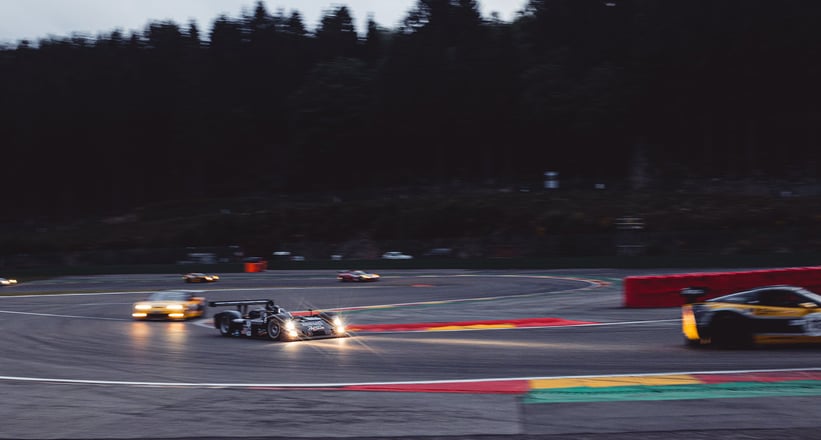 So this growing passion led you to create Ascott Collection. What was your goal back then?
I created Ascott in 2014. I first wanted to create a structure that would allow me to buy and sell cars, but above all for myself. And I still do that. At that time, I also wanted to organise private drives for friends. And then, very quickly, a friend of mine, Christophe Schwartz, asked me to sell him his Plymouth Hemicuda. Ascott Collection was on! Recently, my wife Sophie joined the team. Now it is a family business!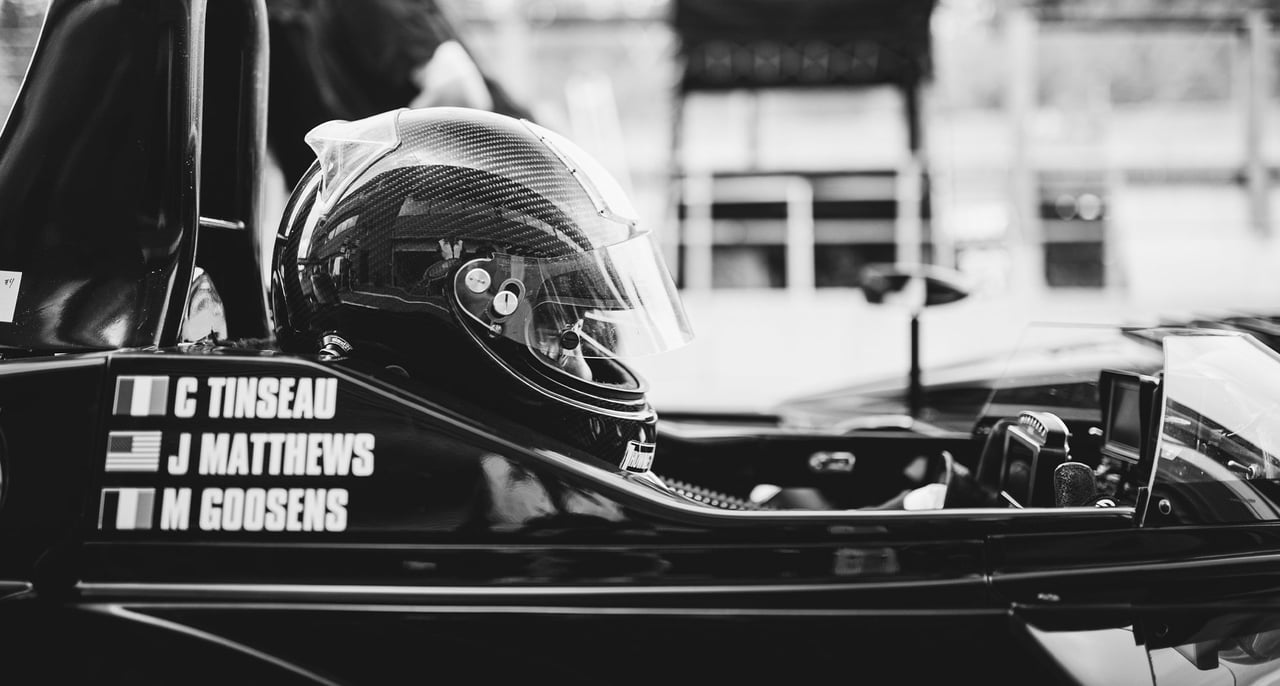 What do you think has been your main added value in the racing car market?
It has been a combination of several things. First of all, I applied the methods that I knew in my previous life in finance, namely transparency, rigour, and establishing real contracts. I pushed this rigour at all levels, recruiting professional photographers and carrying out very complete research on the cars' history with Le Mans historians, motorsports journalists, and also people who raced these cars in period. I place great importance on advising our customers and guiding them in their choices. Driving these cars allows me to get to know them better and to give sound advice. Last, I share the same passion as my clients who, for the most part, have become real friends.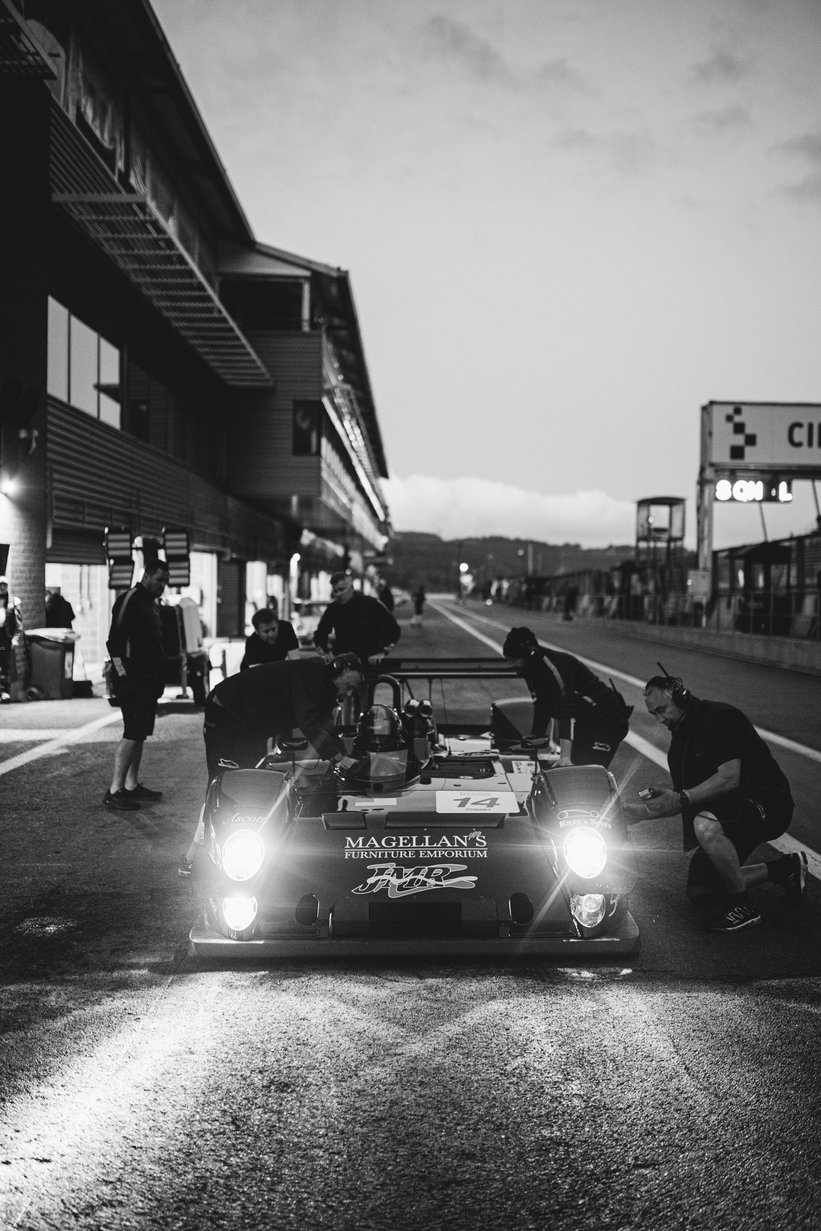 At the time, was this market as developed as it is today?
Not at all, I was one of the pioneers. When I first exhibited in Retromobile in 2016, our star car was the 2007 Pescarolo LMP1. It was then the newest car ever shown at Retromobile. Today, no one is surprised to see a LMP1 car at Retromobile, but trust me, in 2016, no one understood what we were doing! I always believed these racing cars we grew up with would become true collector's items. I am very happy to see I was not mistaken, that the market has followed my intuition!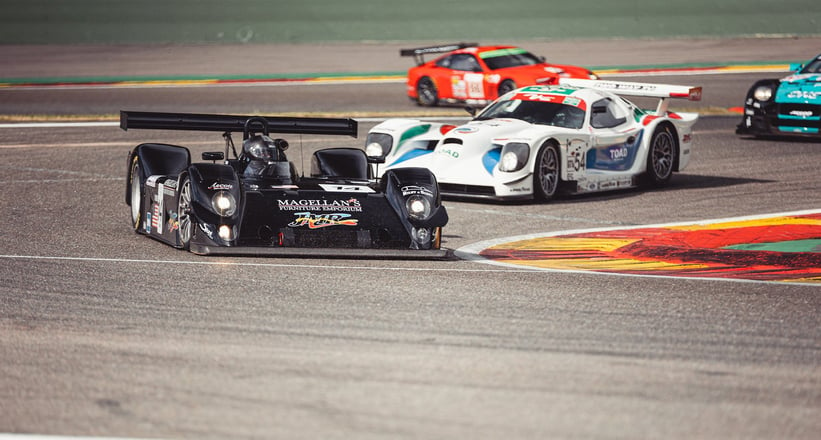 Is this interest in more modern racing cars also linked to the emergence of quality championships?
Absolutely. Indeed, most of my clients dream of racing at Le Mans, Daytona, and beyond, in Group C or in the Endurance Racing Legends races, where GTs and prototypes from the 90s and 2000s line up. Its rise has created a real dynamism, which is reflected in the value of the cars. But other factors played a role; first of all there was the McLaren F1, which has become a real icon. This benefited to the GT1 cars, and then to the racing cars, whose value also rose. Other factors for this trend include the history of these cars, which is more transparent than that of older racing cars; the fact that they are easier to drive and also that there are no replicas. All these factors have played a role I believe.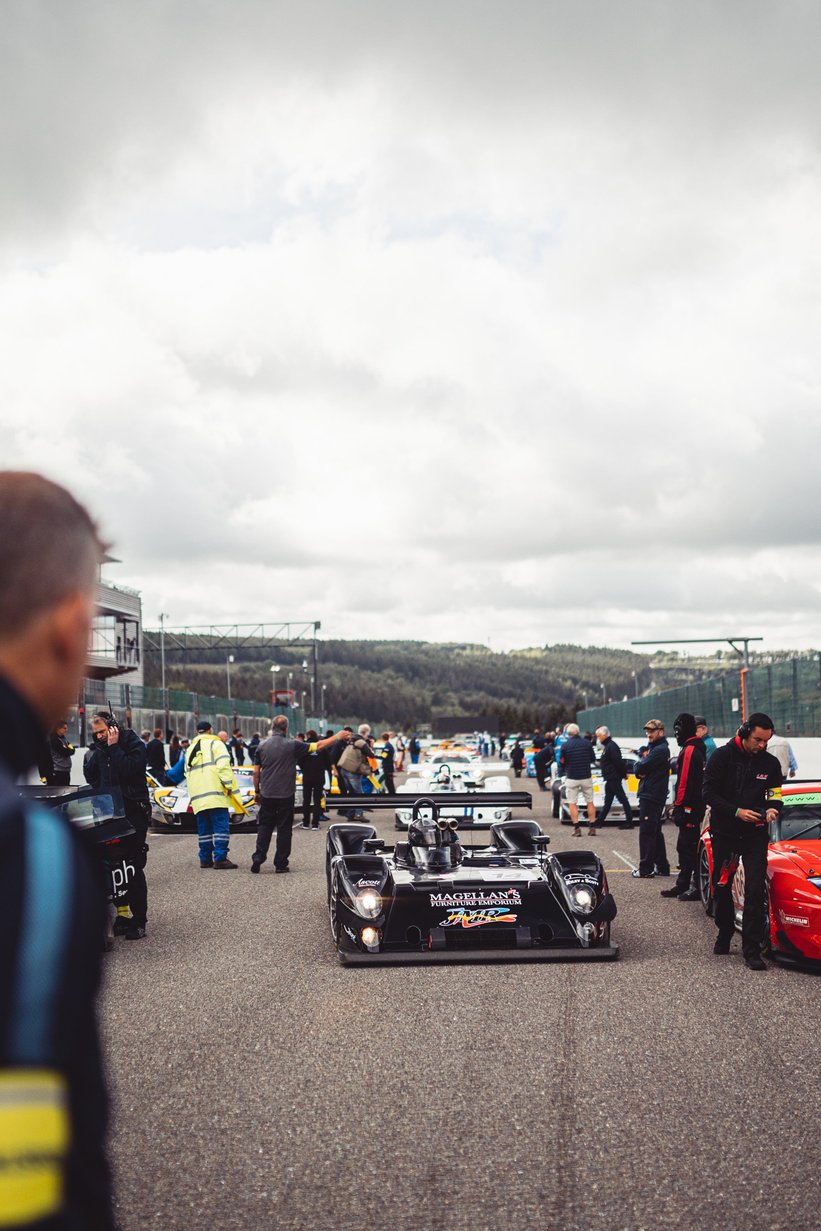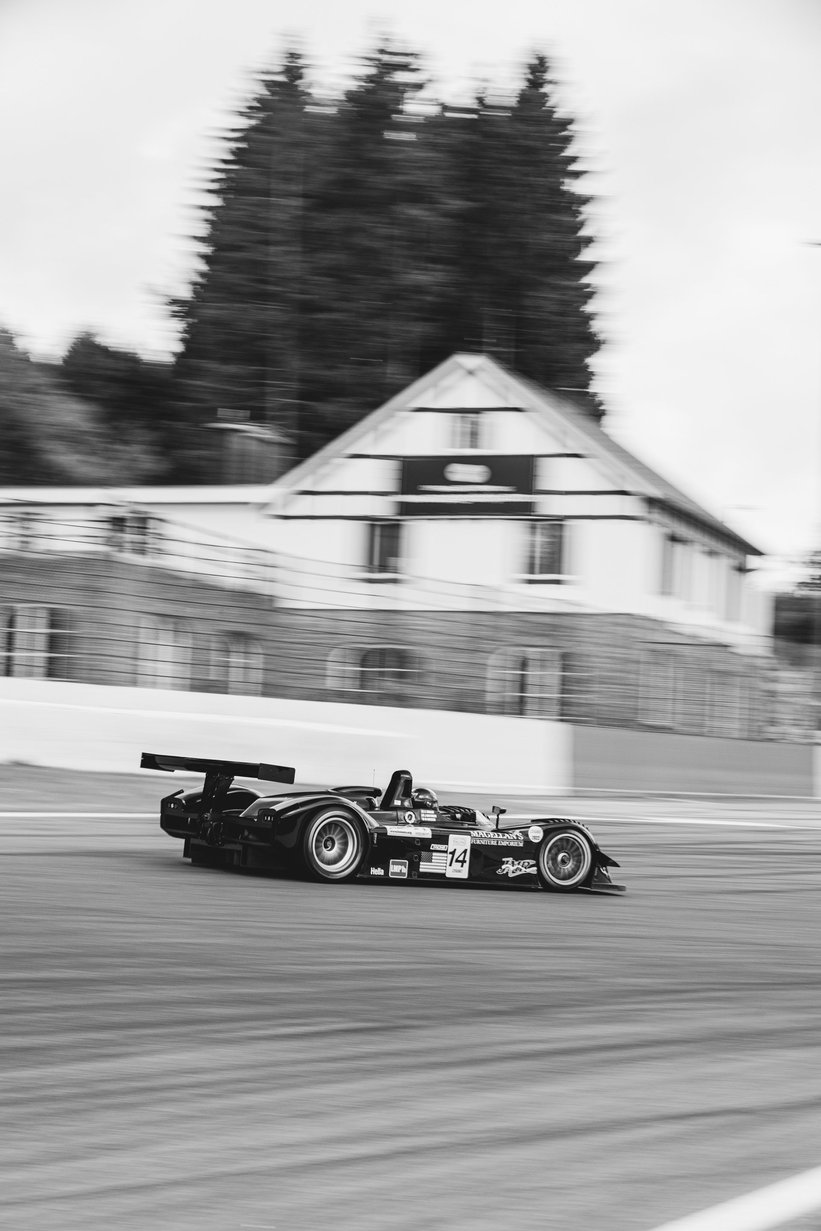 What is the typical profile of your customers?
There isn't really one, except that they are all men! There has been a real generational effect that has benefited to recent GTs and prototypes. Half of my customers are French, the rest come from all over the world, and almost all of them like to drive, some of them with their son or daughter. Many have already lived several lives; they buy a Group C after selling their company for example. Of course, as in the art world, there is an underlying investment motivation, some buy several cars but only drive one of them. I also sometimes sell different cars, such as the road-going Bizzarrini seen at Retromobile in 2020, or old F1 cars to enter Monaco Historic races. Lastly, Covid restrictions have led a whole bunch of newcomers to buy a racing car so as to live their dream of racing in Le Mans.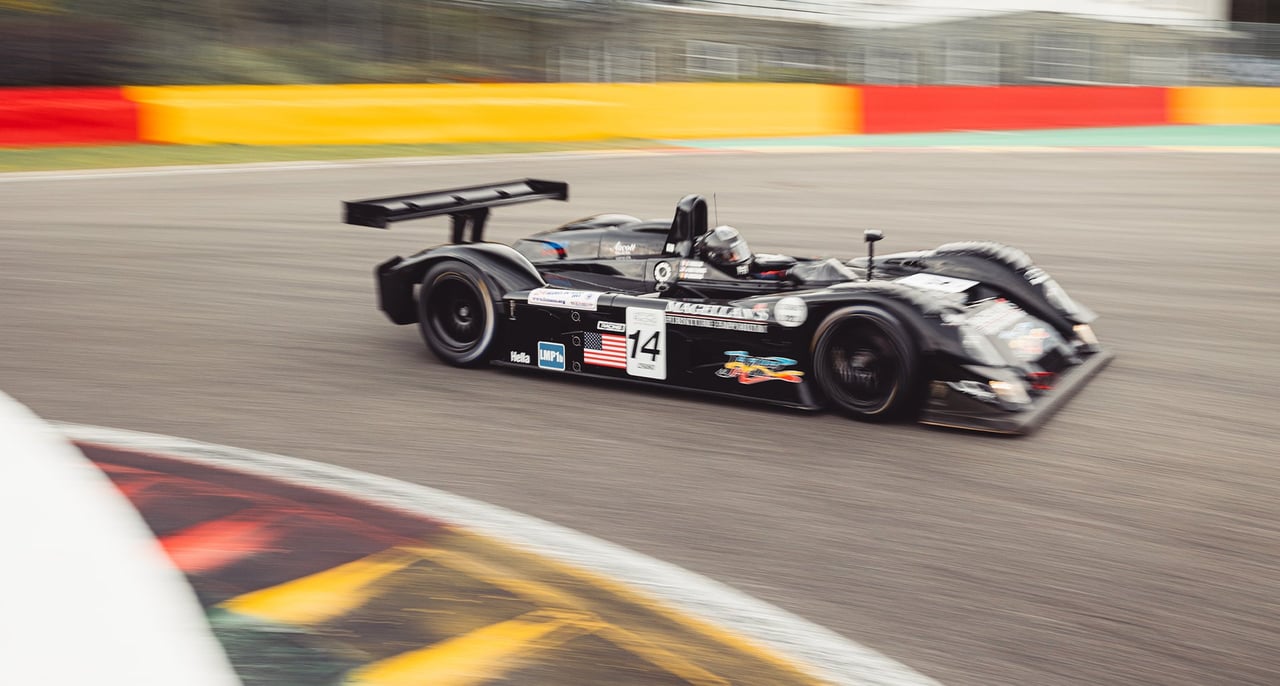 What is the news for Ascott?
It's very busy and I wish days would last more than 24 hours! Personally, I'm involved in getting the two Nissan Gr C back on track, but also to run my other cars: the Howmet of course, but also the ex 2013 and 2014 Le Mans Morgan LMP2 Art Car, the 2003 Riley & Scott MKIIIC, the 1998 world champion Viper GTS-R GT2.
We have a great selection of cars for sale including the Porsche 917 K81, two iconic Martini Lancias, an LC1 and an LC2, which reminds me of a rally car, the Lancia 037 Eminence that we sold to Erik Comas, and which has just won the Poltu Quatu Classic concours in Sardinia. I am about to offer for sale a fantastic Aston Martin DBR9 GT1 from 2006. Each car requires a great deal of documentary research, so we are pretty busy!
We will also show the Lola T600 at the Chantilly Arts and Elegance concours in September, an extraordinary car with its honeycomb chassis. Another car I regret selling. Last but not least, I'm not giving up hope of finally opening a real showroom, but first, as every French person, I will take a few days off in August.
Photos by Mathieu Bonnevie