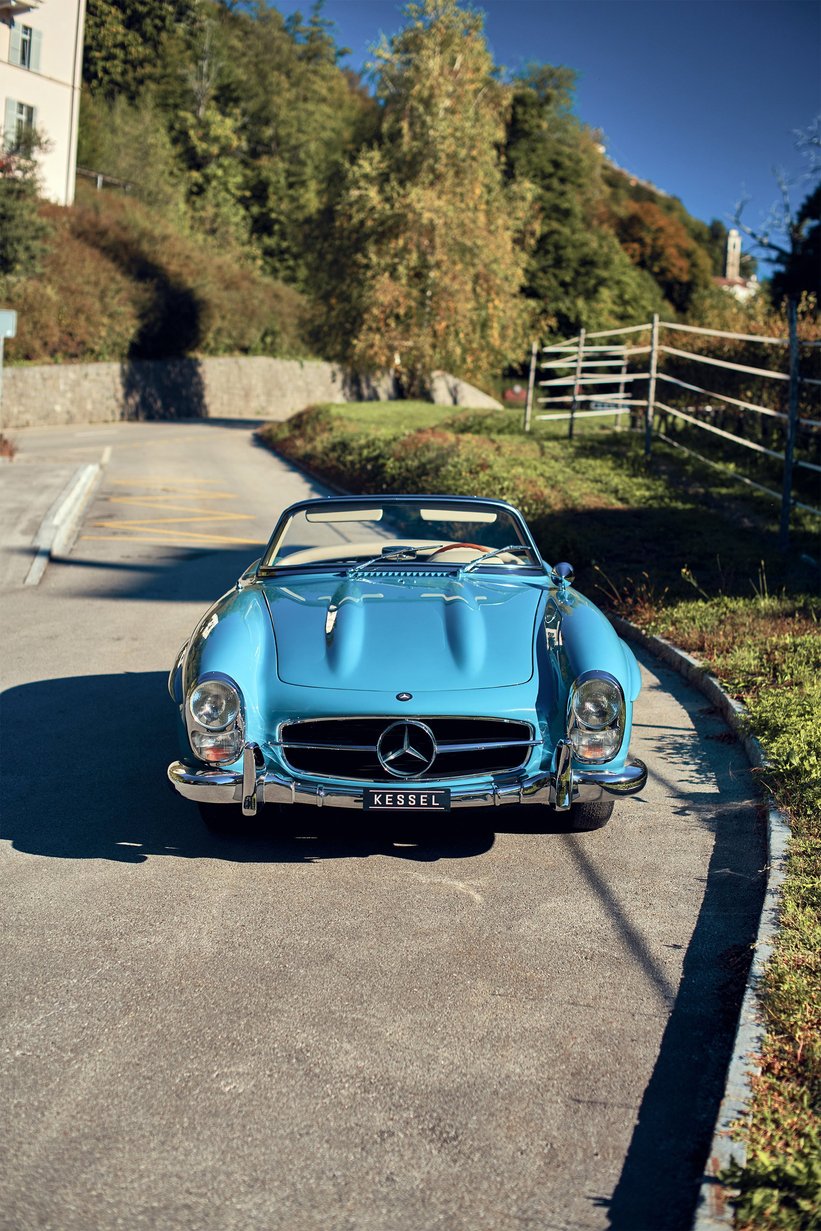 If you were high-rolling enough to attend a private and highly exclusive party in London's West End or along Sunset Boulevard during the 1950s, there were a few things you'd need to consider before being seen by the public. Firstly, the outfit needs to be suitably eye-catching, the choice of partner to accompany you is also important, but the vital ingredient in this cocktail of decadence is which automobile you'll be arriving in. A Ferrari would ensure attendees will hear you arrive, while a Rolls Royce ensures you get there in comfort, but no other car will make an entrance quite like a 1959 Mercedes-Benz 300 SL Roadster.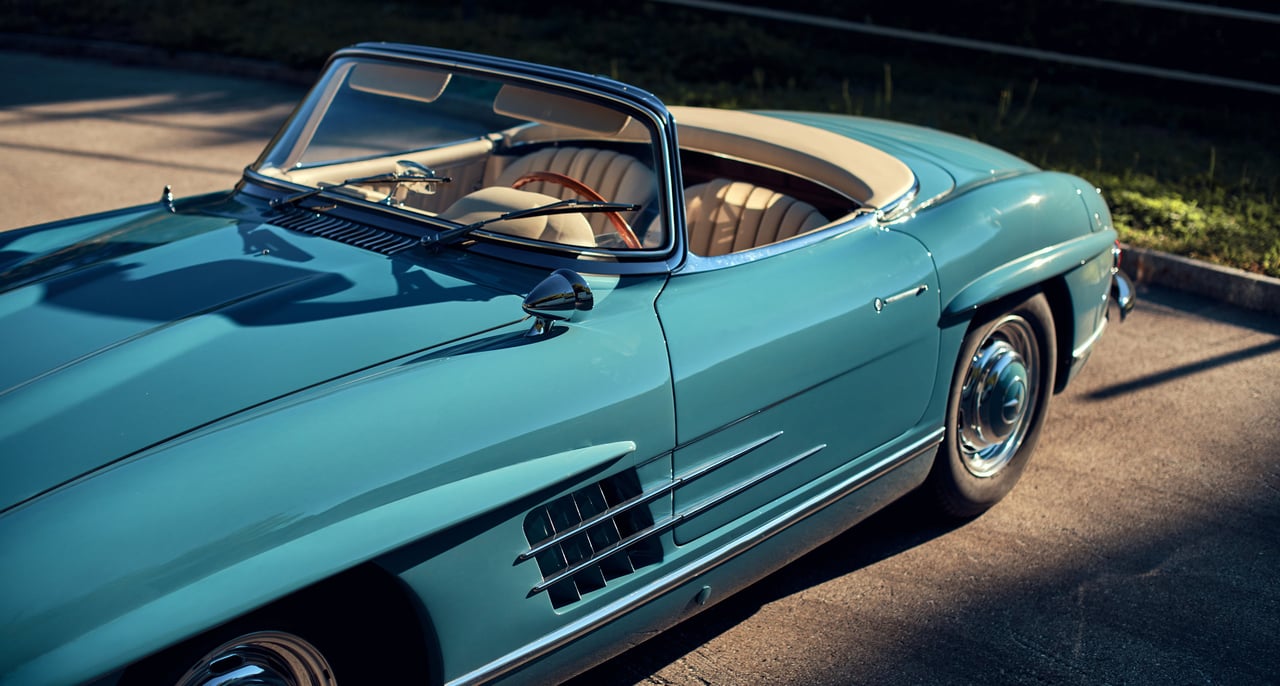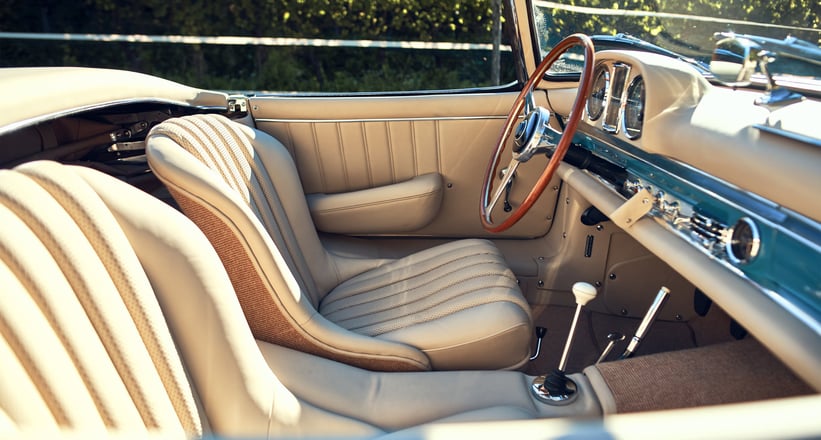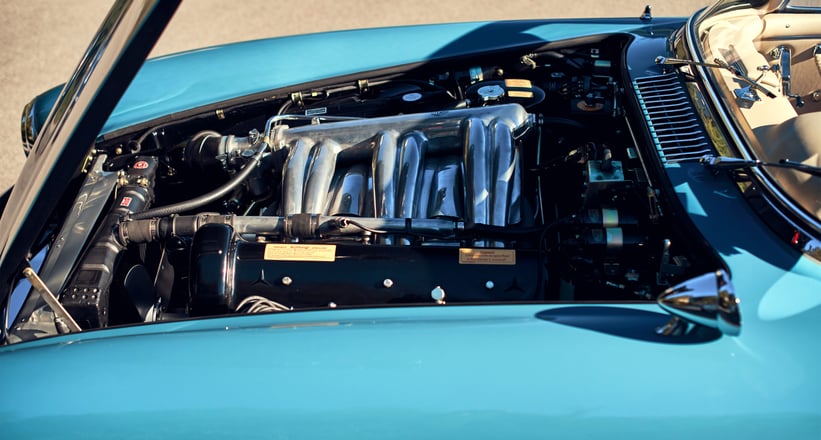 It's a car so perfect in its design and engineering it is widely regarded as one of the best Mercedes models, and in fact, one of the best vehicles ever created. The coupé 300 SL was introduced at the 1954 New York Auto Show, where it became an overnight sensation, drawing viewers in thanks to its sleek and proportioned shape. Naturally, it wasn't long before people started asking for a drop-top version to match the coupé.
As effortlessly cool as the gullwing doors were on the coupé variant, removing the roof meant the entire body had to be redesigned for the roadster. Mercedes decided to lower the chassis at the door line to allow a conventional door to be fitted, giving the drop top a look many actually preferred. Even better, the Roadster was also a little more dignified to enter and exit.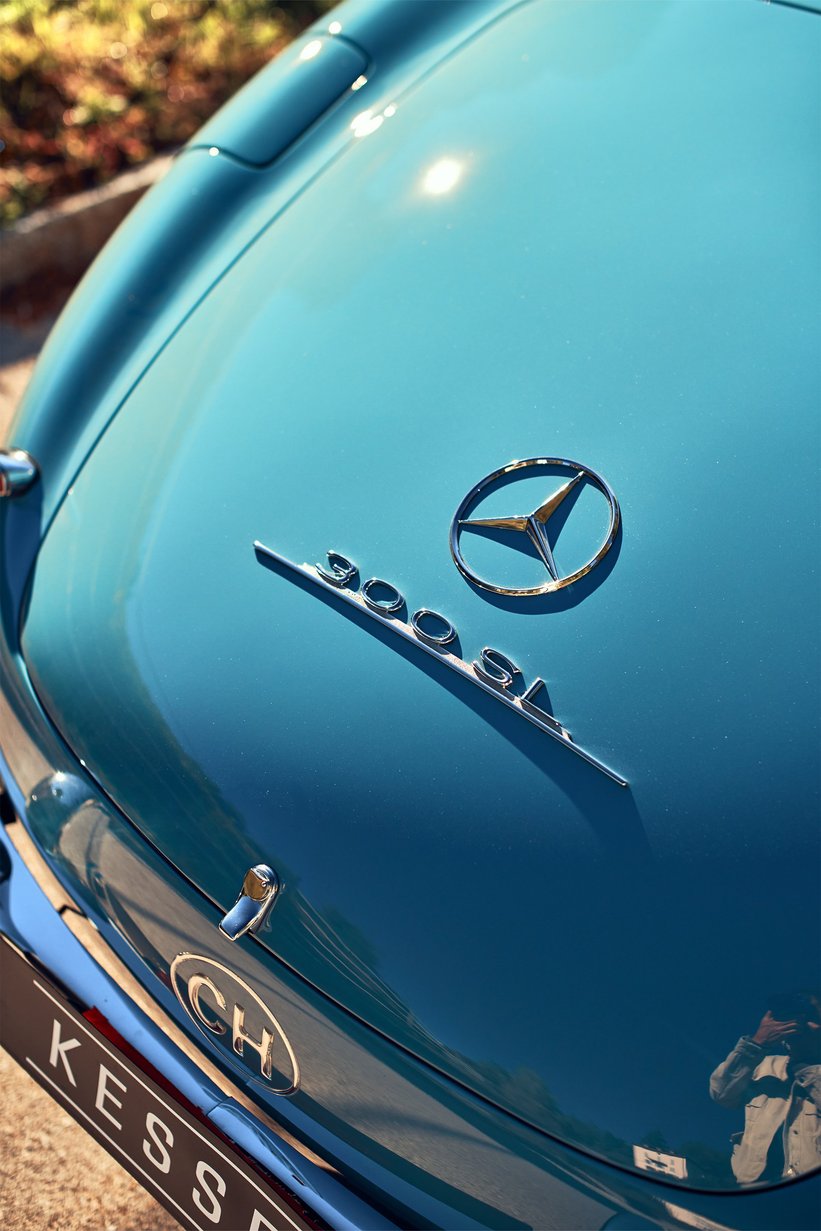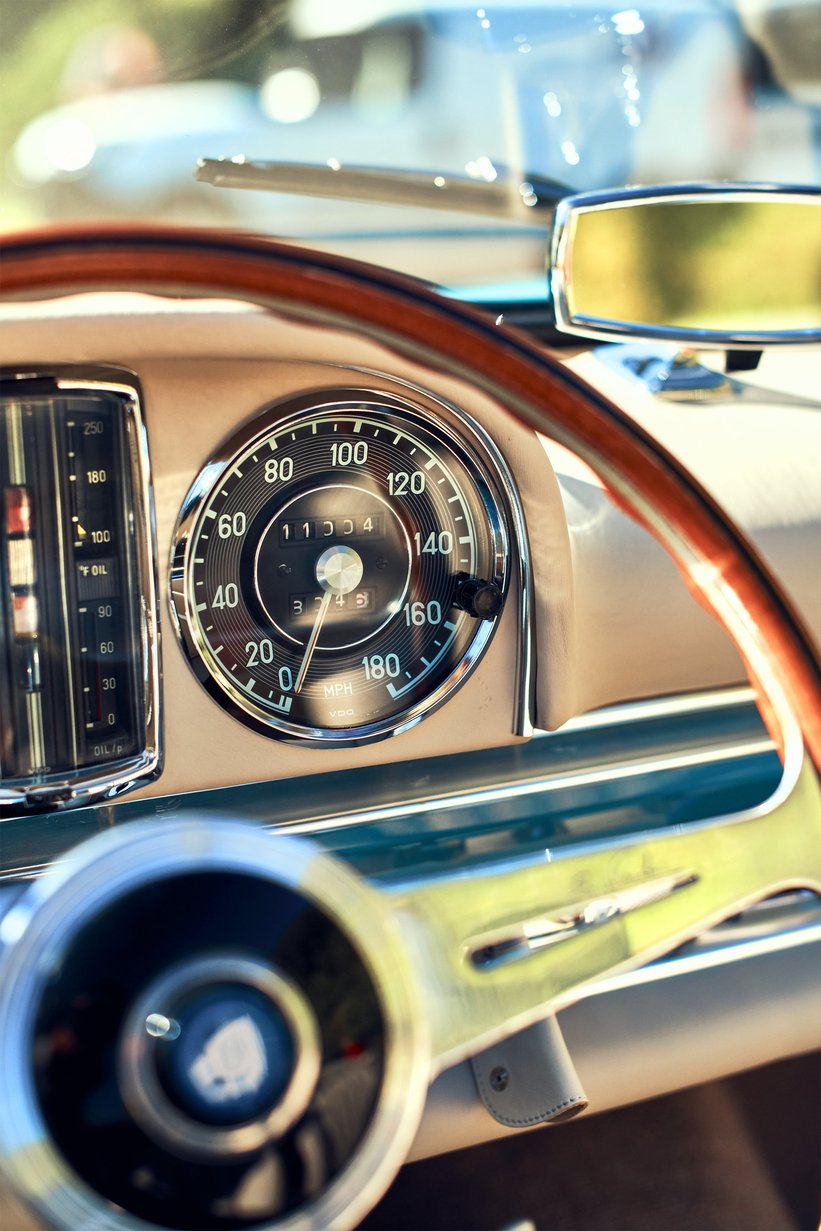 While many opted for the more conventional Bright Silver to showcase the SL's unrivalled design language, this example holds its original shade of 'Hellblau 334', a gloriously bright pastel blue that works perfectly with the cream leather, which was added in place of its original blue leather. Amongst the abundance of cow hide and chrome, you'll discover some rare and highly desirable optional extras fitted to this example, including a Nardi steering wheel and a detachable hardtop roof finished in a light grey metallic. The ultimate road trip accessory can be found in the large boot of the SL: bespoke luggage that fills the entire space, allowing more than enough room to pack those holiday essentials.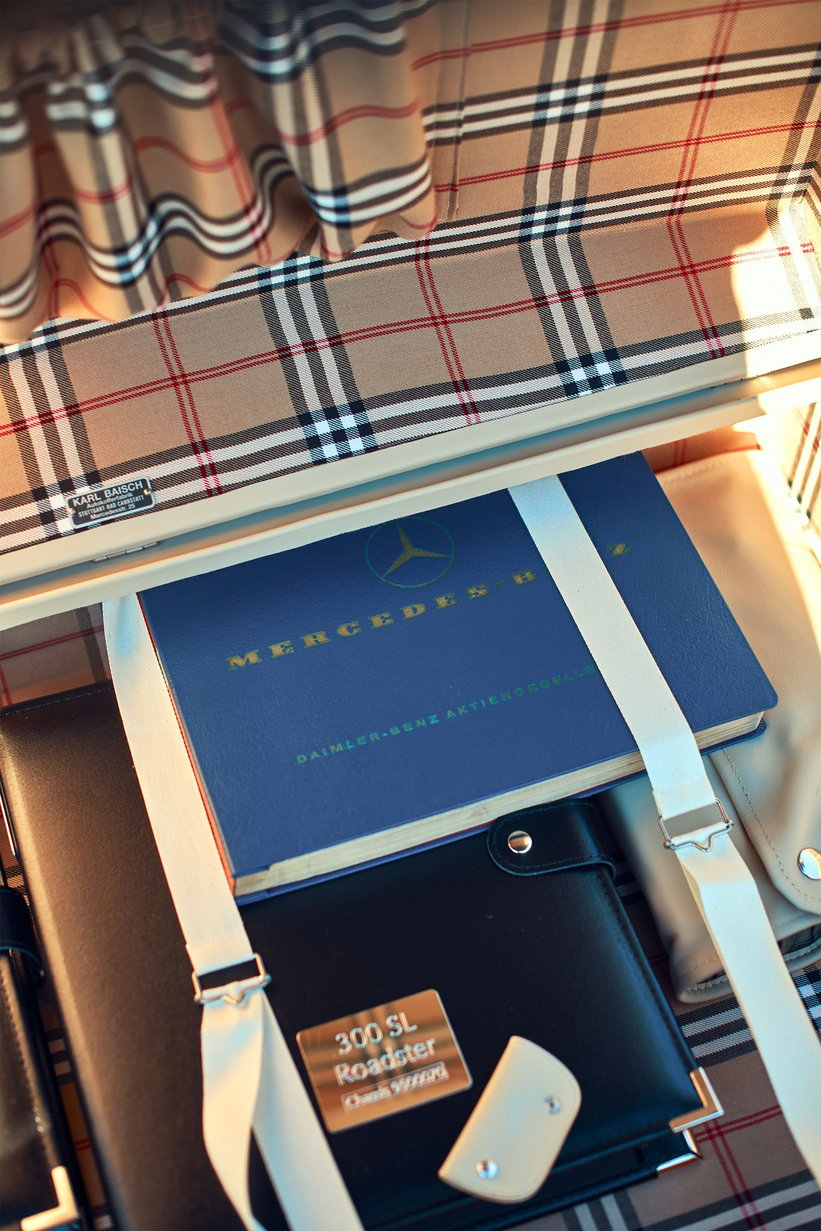 Despite being in impeccable condition as it sits today, this example has undergone multiple restorations to bring it back to its former glory. This included a body off restoration in 2016 to restore the car to "as new condition" in every aspect, regardless of cost. Five years of intense restoration work later, the car was finally finished in 2021. This 300 SL Roadster is a true testament to the craftsmanship that Mercedes put into these grand tourers.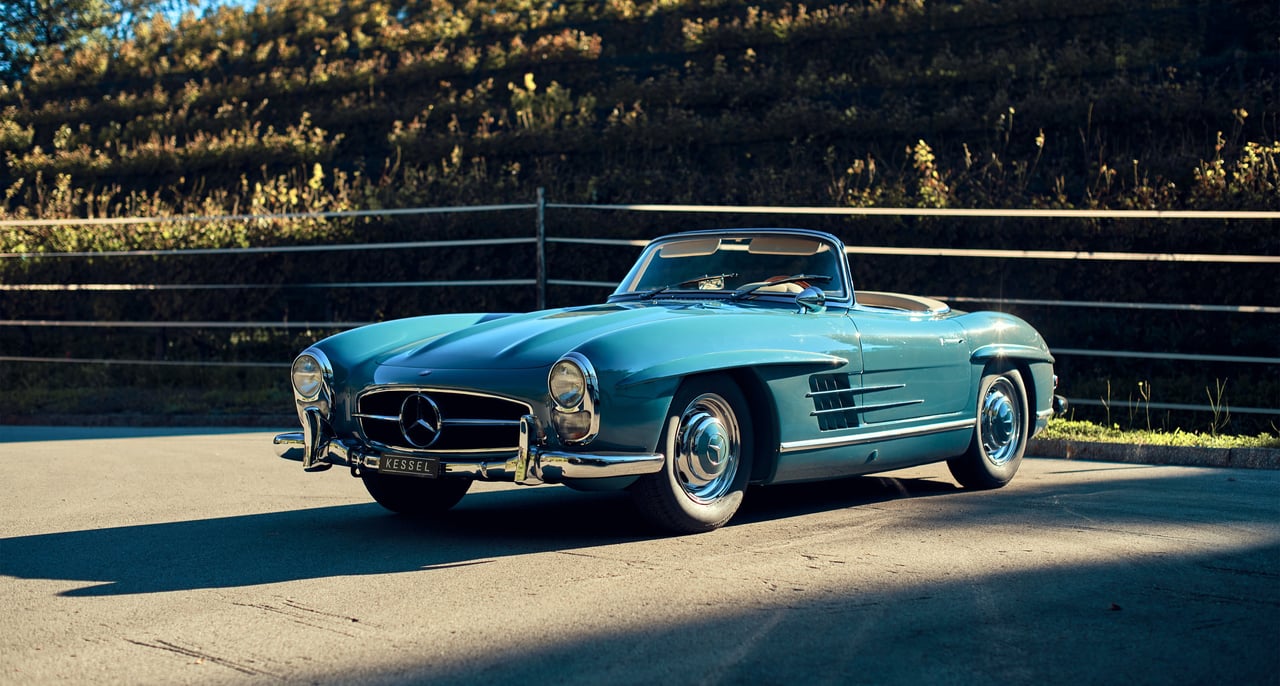 As style icons go, the 300 SL Roadster is among the elite, looking unlike anything else on the road from the 1950s, and even today still blends futuristic space-age styling with timeless beauty. This example available at Loris Kessel Auto SA is one of the most unique we've ever seen here at Classic Driver, and is a must for any Mercedes enthusiast's collection.