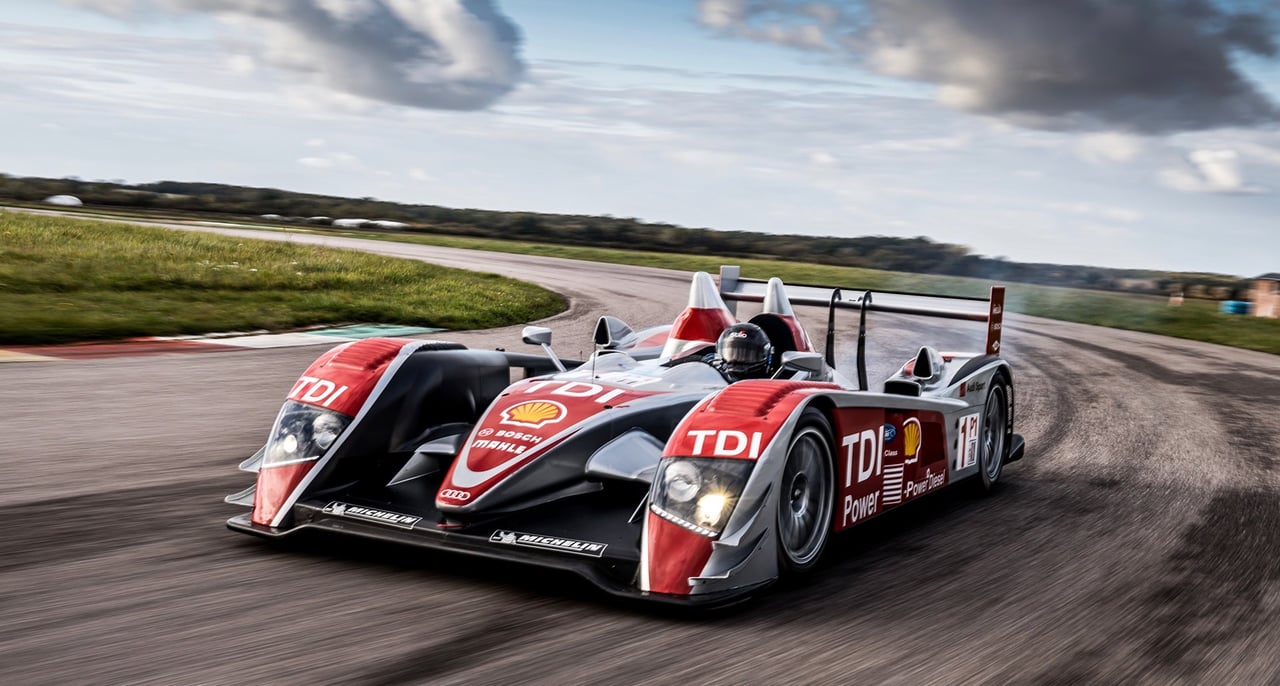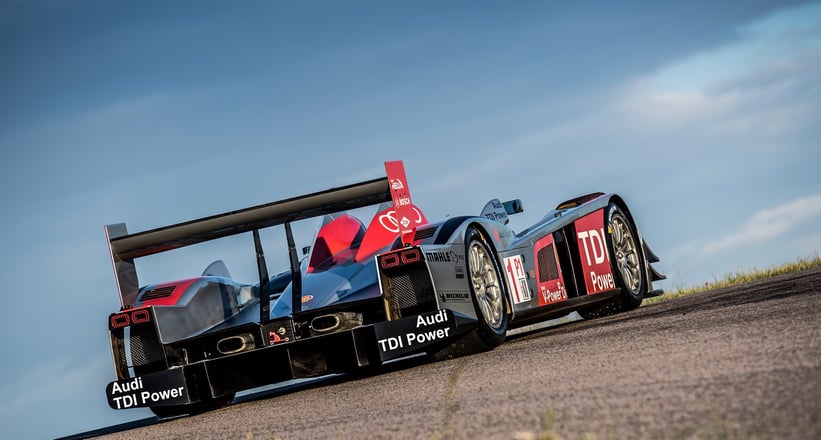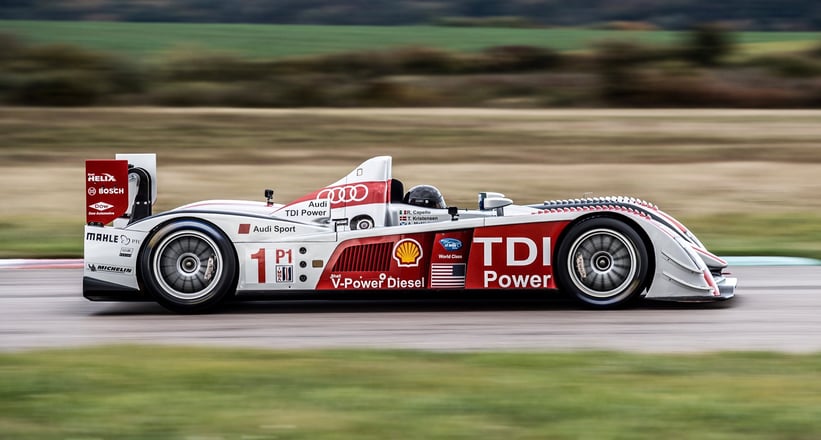 But was it? In terms of being an open-cockpit Le Mans prototype producing far in excess of 700bhp and being capable of more than 200mph, then yes, it was very different indeed to anything made for driving on the public highway.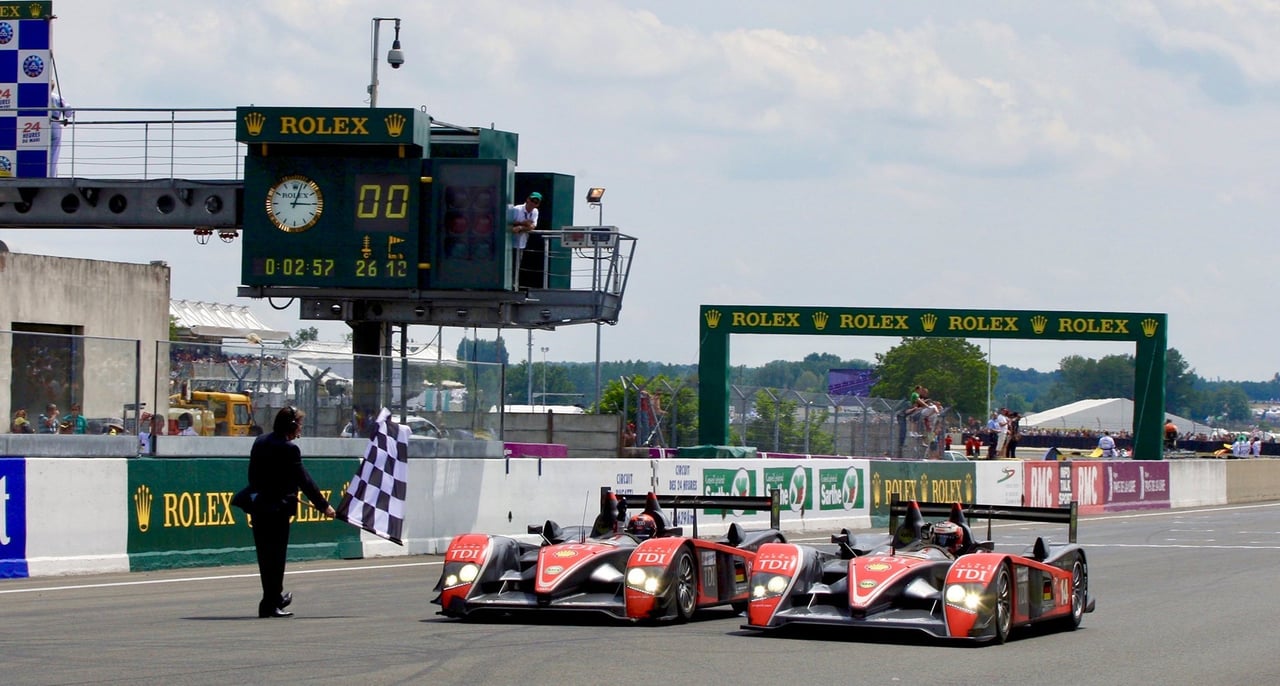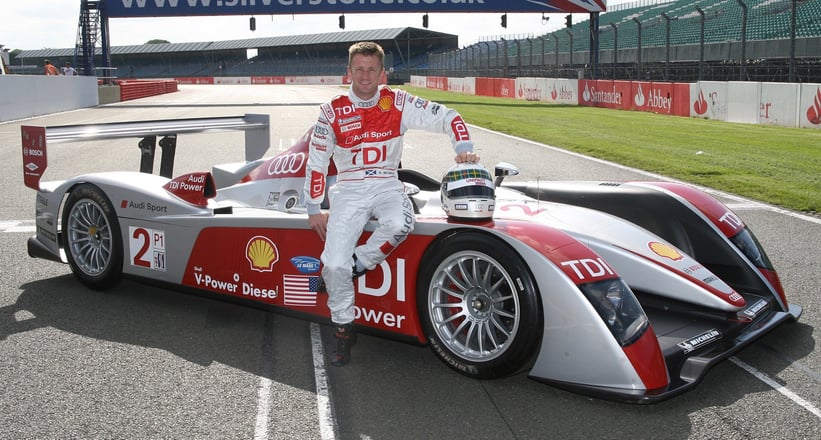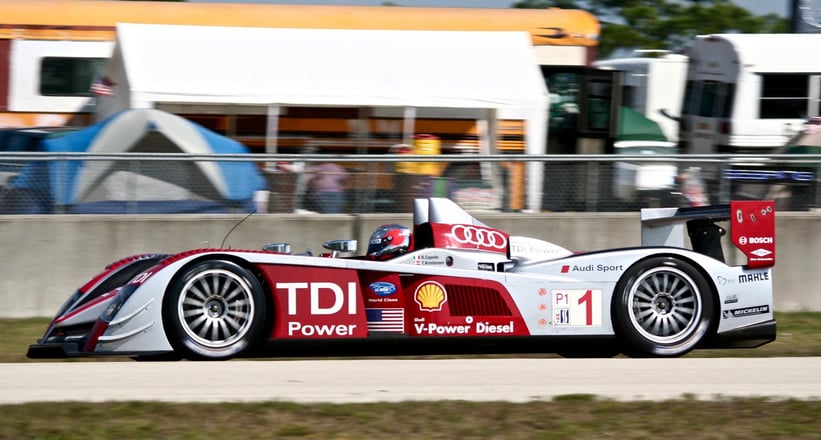 However, as is so often the case with motorsport, this particular Audi played its part in the development of the marque's turn-of-the century road cars – because it was propelled not by the typical high-revving, petrol-drinking race-car engine, but by a torque-meister of a V12 diesel.


All those thoughts (and a whole lot more, no doubt) were in the mind of Audi Sport's long-standing engine technology guru Ulrich Baretzky when he supervised the creation of the 5.5-litre V12 that sits in the back of the Art & Revs R10 TDi. It combined much of its R8 predecessor's bottom end and block with all-new diesel cylinder heads, piezo-electric fuel injection and twin turbochargers to produce what was conservatively claimed to be 650bhp – along with a lorry-like 1,100Nm of torque that remained steady between 3,000 and 5,000rpm.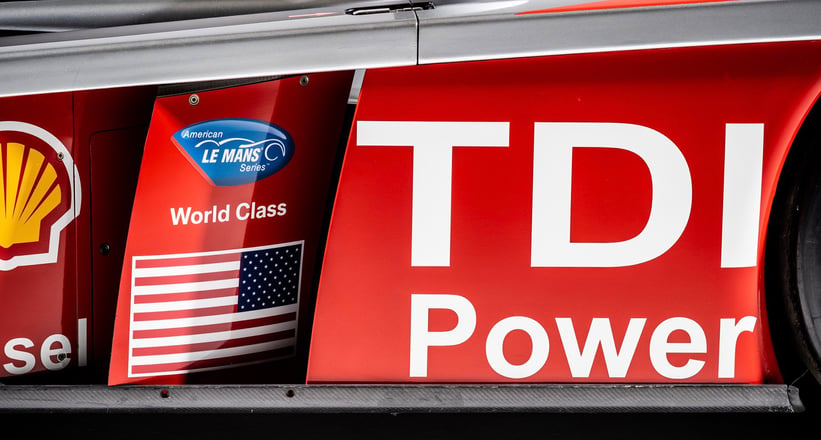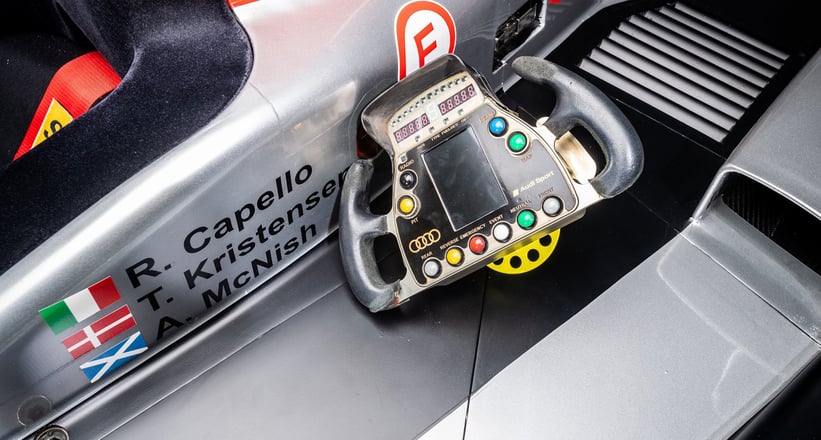 The R10 made its debut at the 12 Hours of Sebring in 2006, where the diesel powerplant was perceived by many as something of an amusing novelty. After all, the only other diesel endurance racers before then were the 4.4-litre Delettrez of 1949 and a Caterpillar-engined Lola that appeared at Le Mans in 2004.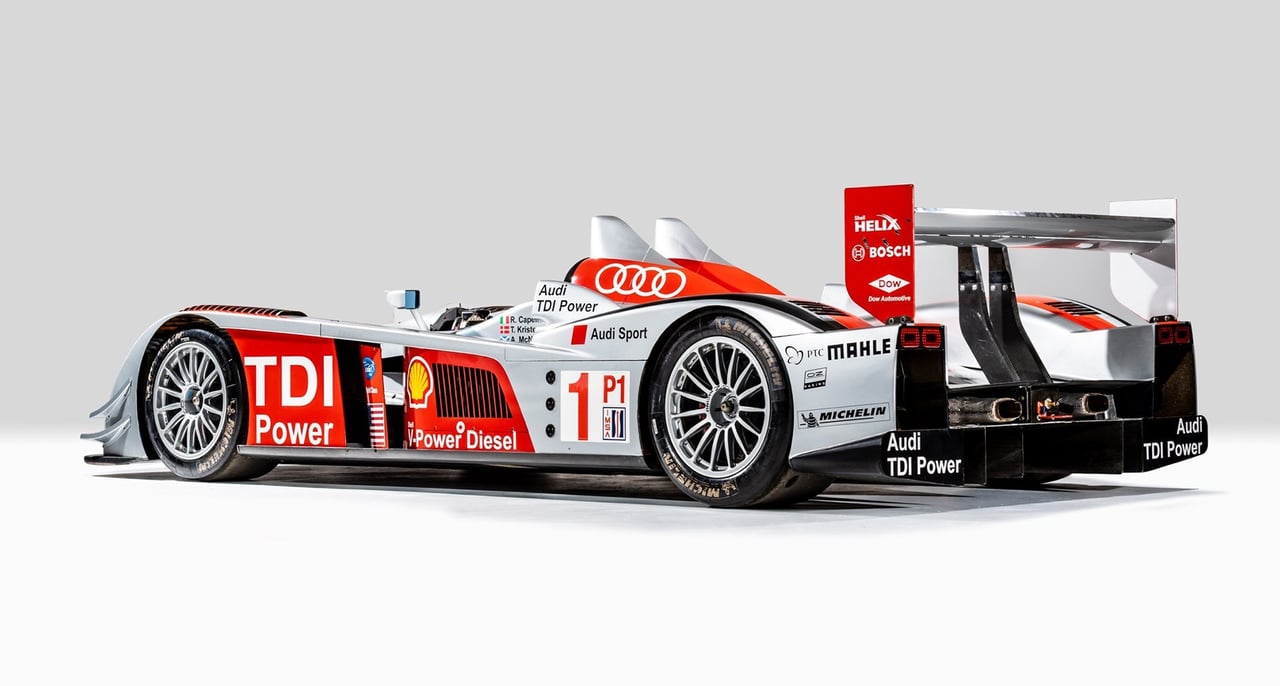 But that first outing immediately demonstrated the sense in taking advantage of diesel's reliability and economy, as the number-two R10 took pole with a record qualifying time and went on to dominate, and win, the race (although the number-one sister car was sidelined after overheating).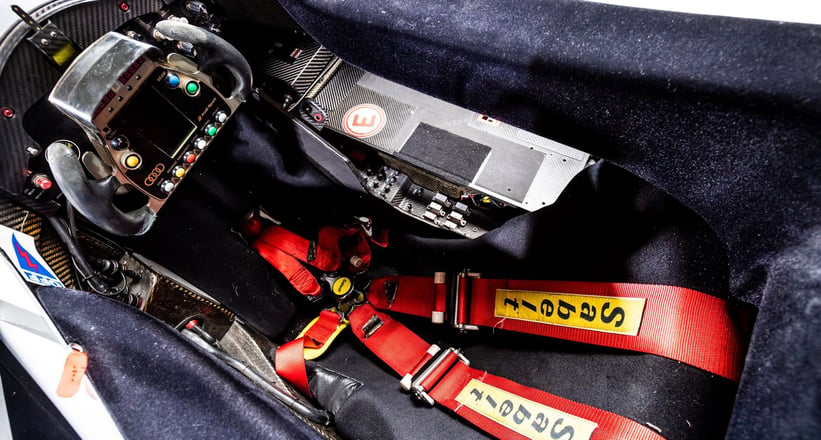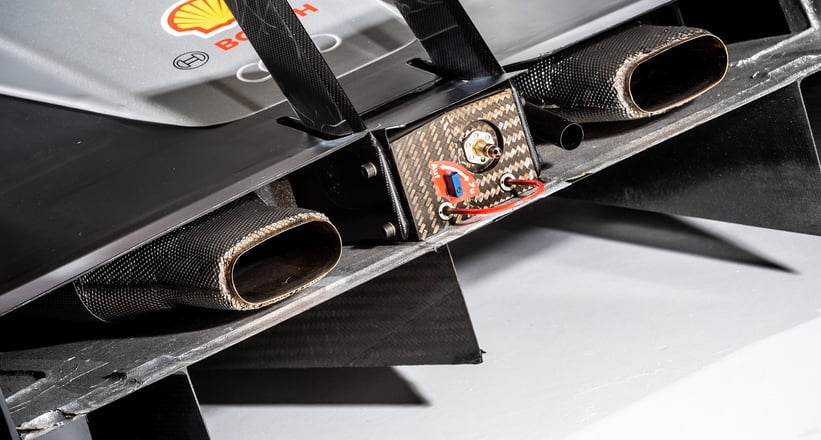 With teething troubles addressed, the R10s proved all but invincible from then on, and Audi Sport Team Joest took first and second at that year's Le Mans (the first of three consecutive R10 Le Mans victories). The model went on to win four constructors' and four drivers' championships.


Just 10 examples were raced during the three-year programme (which set Audi back around $100 million each season – including development ). The Art & Revs car is chassis 201, which was built in 2007 and allocated to Audi Sport North America and Team Joest.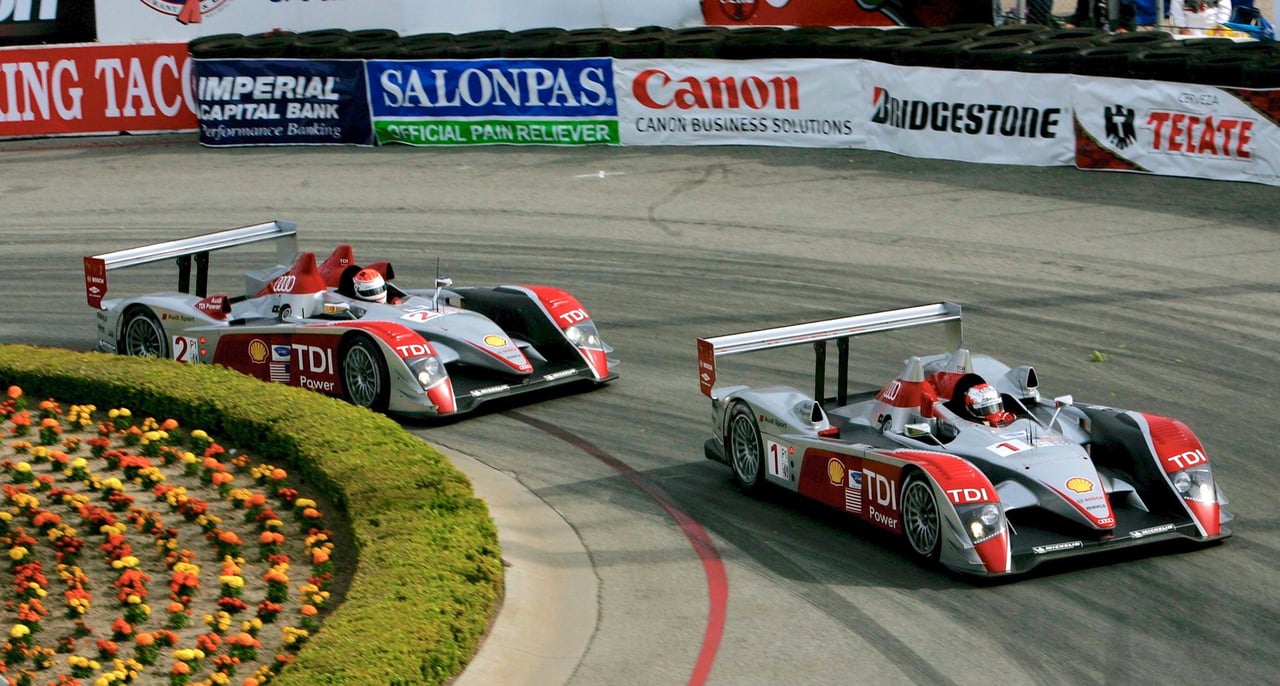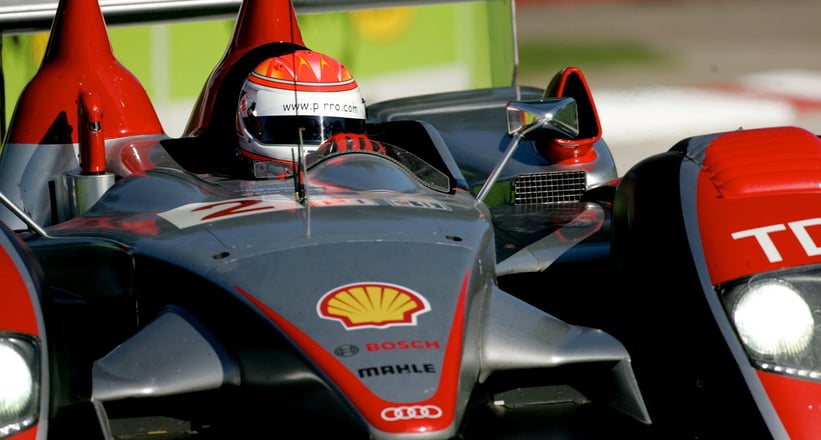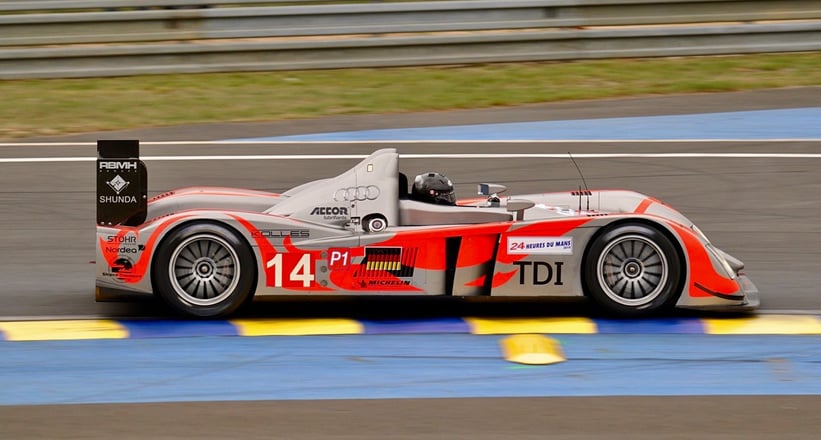 Driven that year by Italy's Emanuele Pirro and Germany's Marco Werner, the car achieved two podiums before being handed over to Rinaldo Capello, Tom Kristensen and Allan McNish for Sebring 2008, where it took pole, finished third overall behind the Porsche Spyders and clinched LMP1 class victory.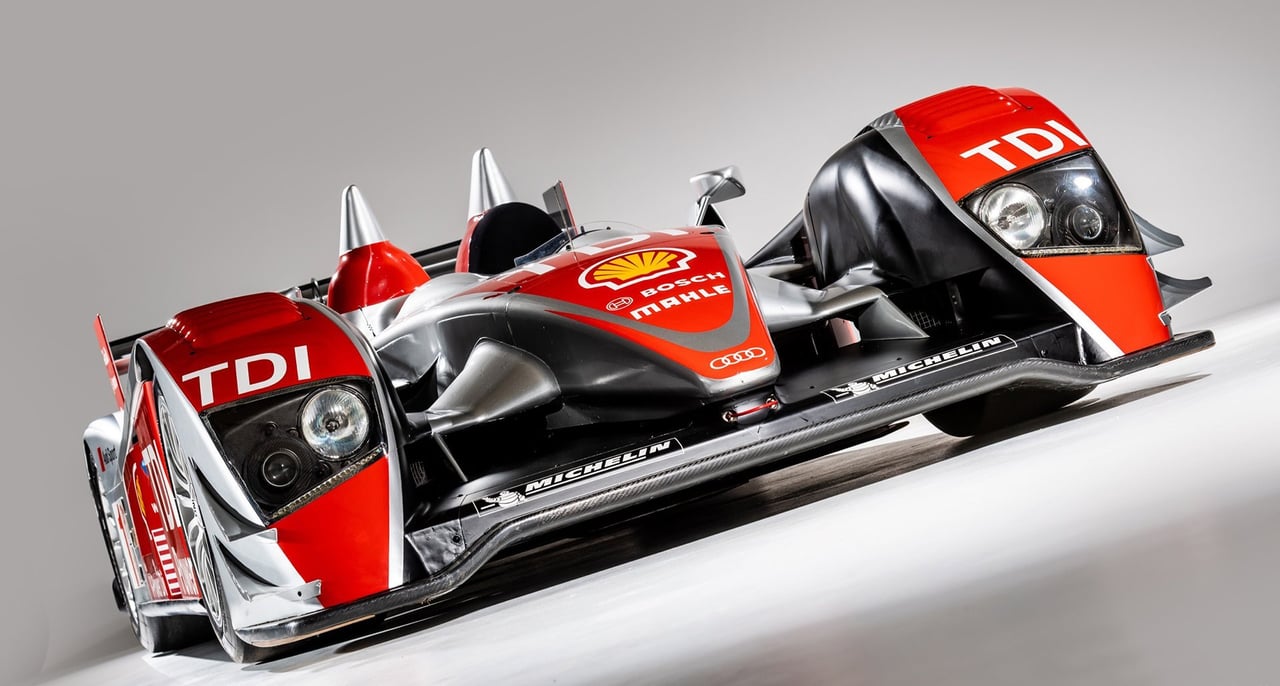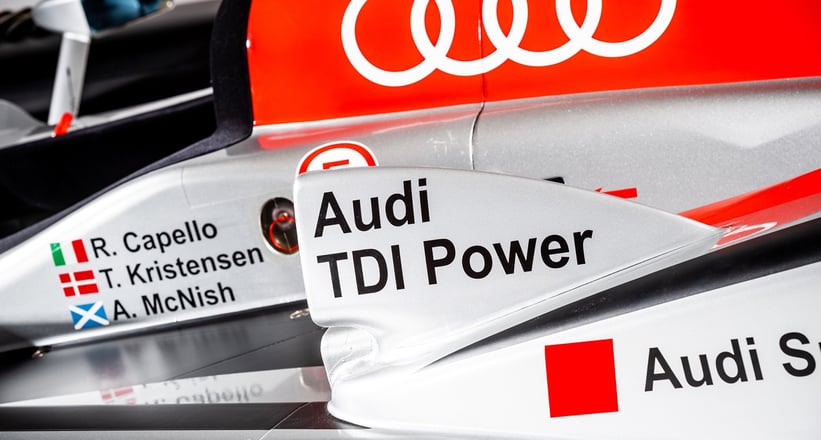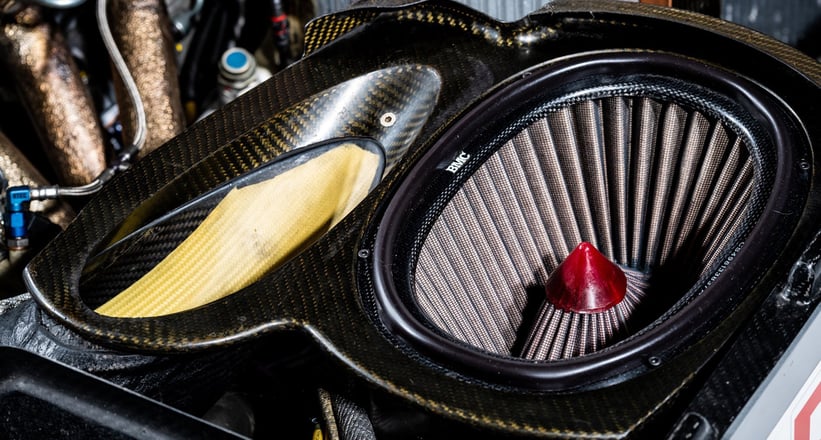 Later, racing against Peugeot's diesel-powered 908s in the Le Mans Series (LMS), chassis 201 managed a third at Monza and a fourth at Silverstone. By the end of the factory programme, R10s had won no fewer than 36 out of 48 races entered.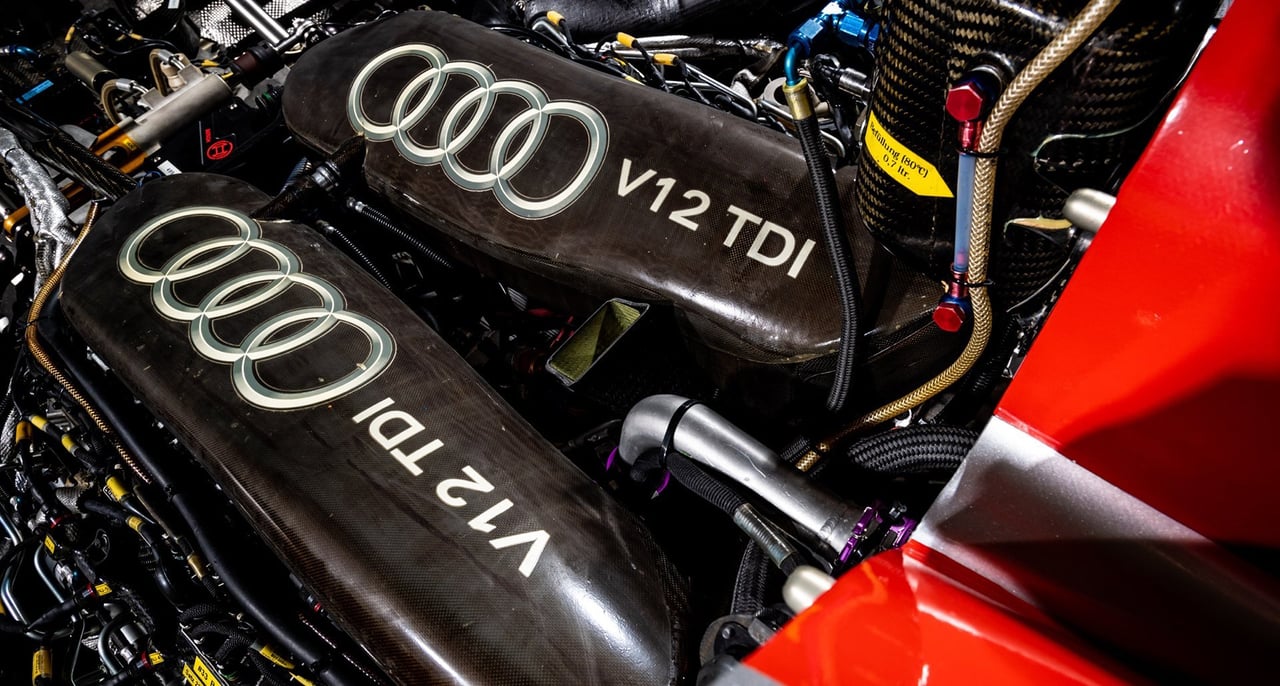 Although Audi debuted the R15 in 2009, the Art & Revs car enjoyed a 'second life' as a private entry, with former F1 team principal Colin Kolles in the LMS and at Le Mans proper - where Narain Karthikeyan fell off the pit wall prior to the start of the race, dislocating his shoulder and leaving team-mates Charles Zwolsman and Andre Lotterer to split the driving and finish seventh overall as a duo.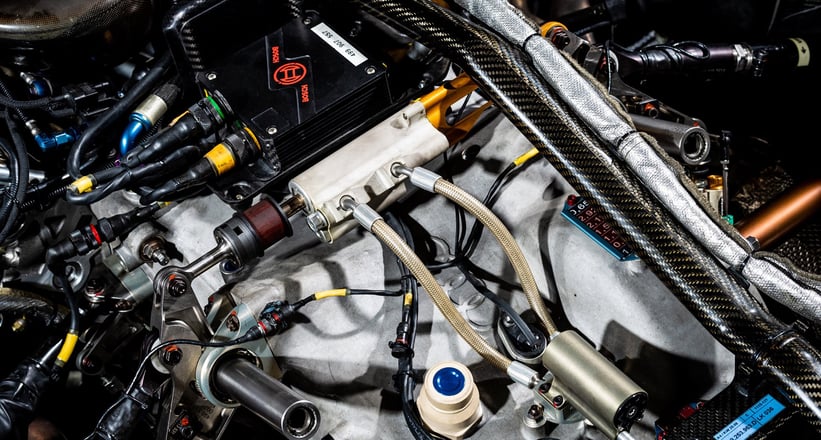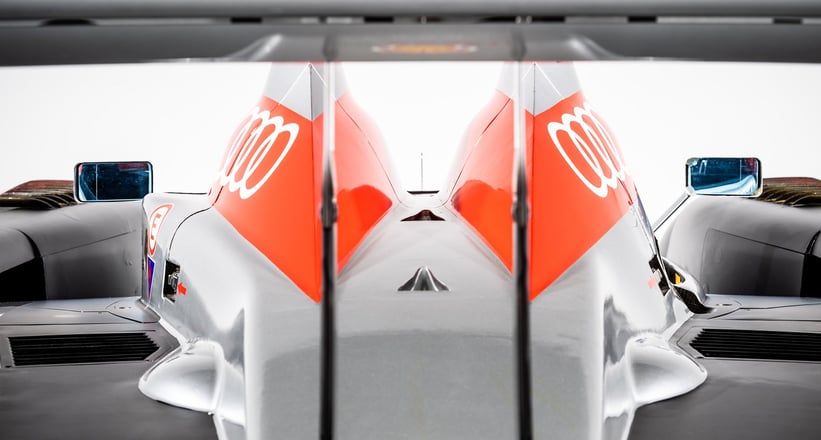 The same season saw the car place fourth at the Nurburgring and sixth at both Spa and Silverstone, before making its Le Mans swansong in 2010, where it retired after three-and-a-half hours with light collision damage.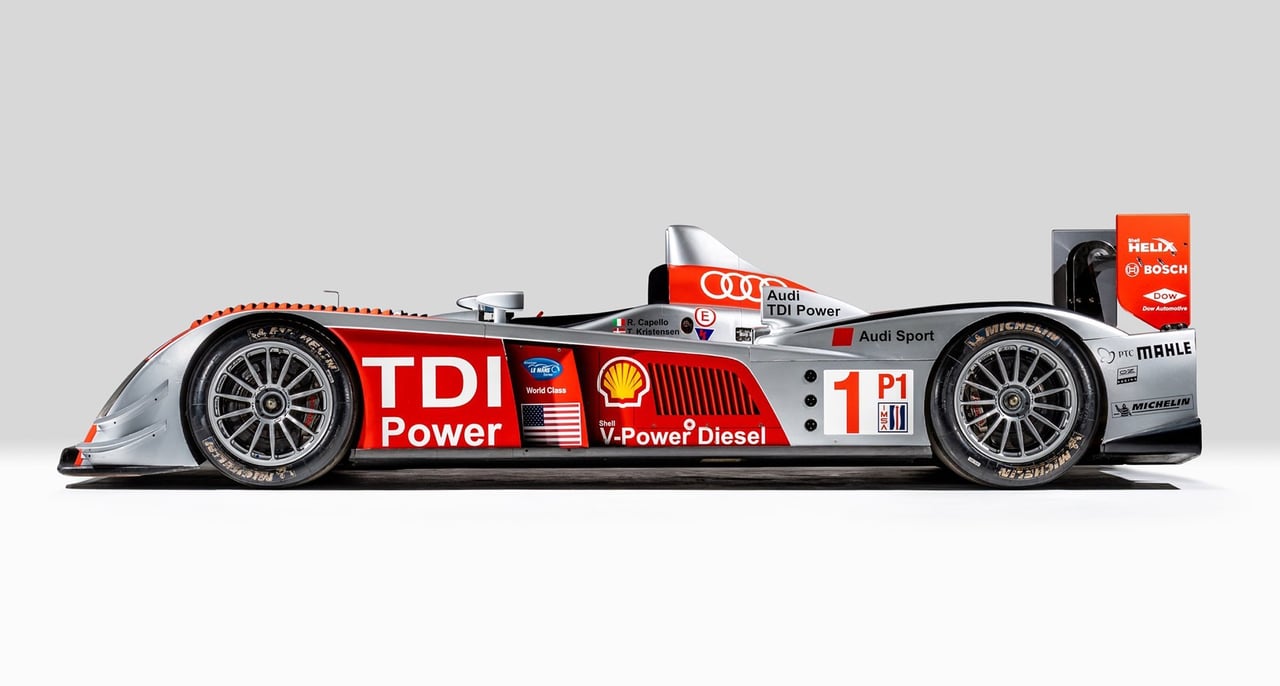 Chassis 201 subsequently joined the Kolles collection, where it was restored to its 2008 Sebring livery before being sold in 2015, eventually ending-up at Art & Revs, where a recent full service and recommission has made it circuit-ready once again – a state that Art & Revs owner Florent Moulin couldn't resist taking advantage of by giving the car a bit of gentle on-track exercise.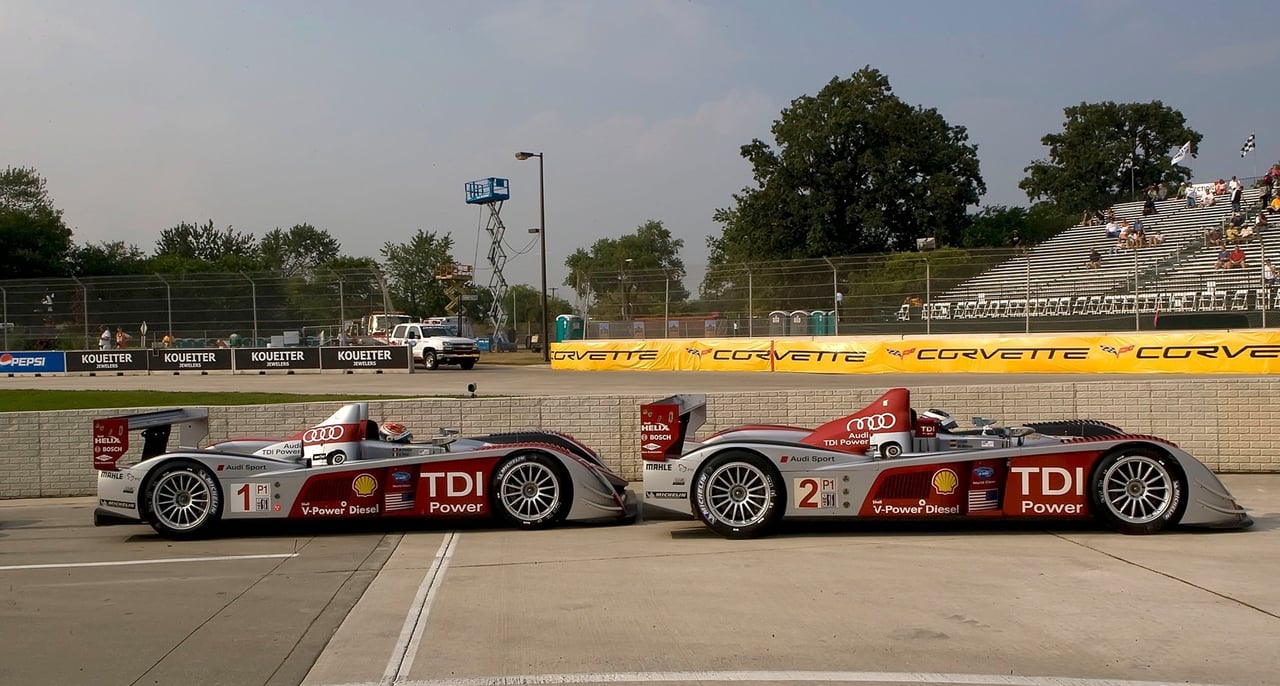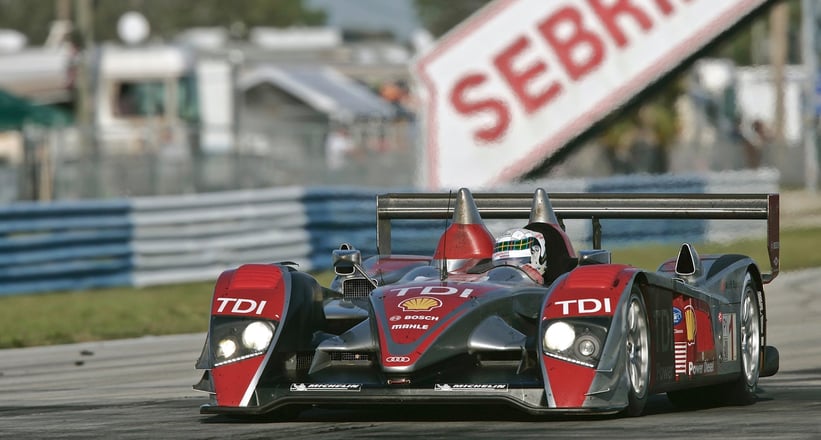 His verdict? "The most fantastic thrill at the wheel comes from the way it comes out of the turns," he enthuses. "Basically, you get full power immediately when you open the throttle after hitting the apex and the car simply fires into the straights thanks to the Herculean power of the engine." Fancy a bit of that? Well, put any conventional views about diesel aside and give Moulin a ring. You may never use petrol again...
Photos: Art & Revs © 2021