First, let's look the area as it is today: cafés, shops, supermarkets and all positively teeming with Vespa scooters. Initially, Matera seems a city like any other in Southern Italy, sitting on the border between Basilicata and Apulia. World Heritage? Why? Then you turn a corner – and suddenly you could believe you're in the streets of Jerusalem 2,000 years ago. The towering rock on the edge of a deep canyon is furrowed by countless caves, perched above a sand-coloured, weathered clutch of small houses and ramshackle churches. It's a place with a certain biblical aura – Pasolini filmed much of his 1965 film The Gospel According to St. Matthew here, and it was also the stage for many of Mel Gibson's scenes in The Passion of the Christ.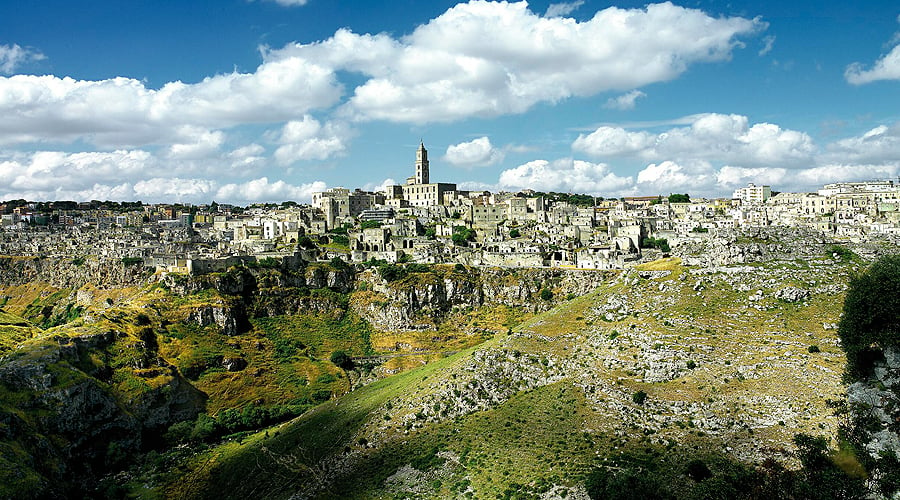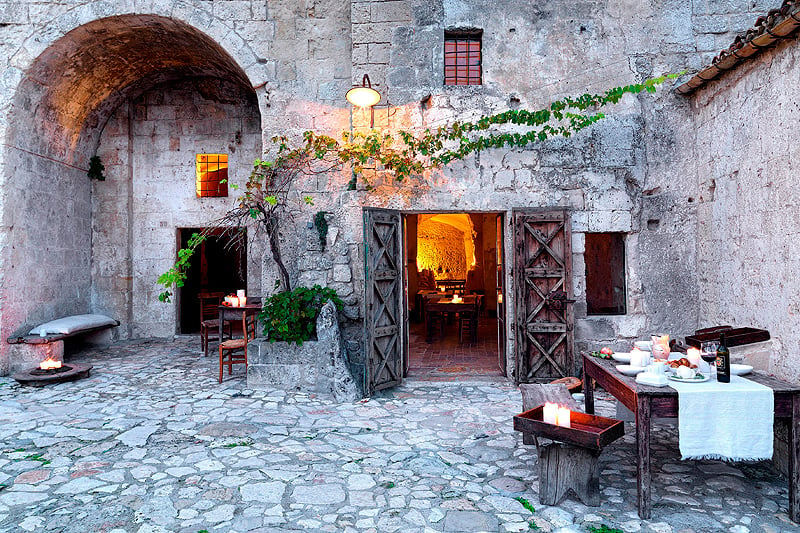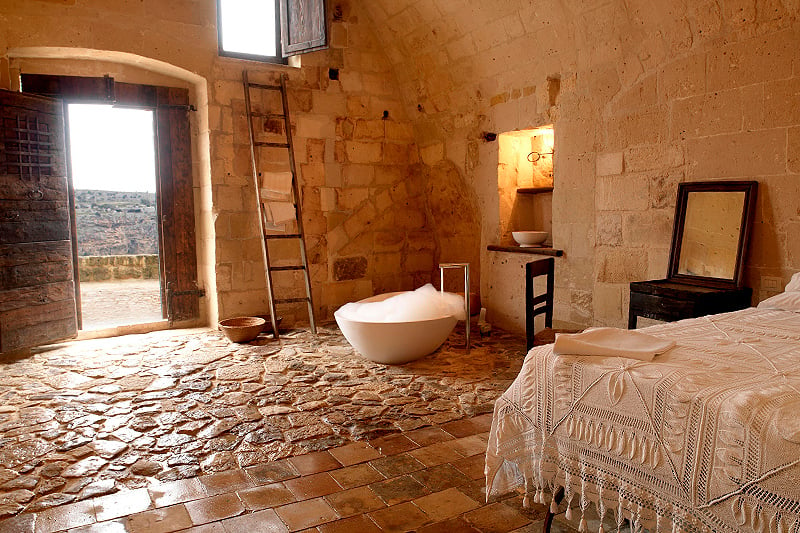 The caves of Matera, called the Sassi (meaning 'stones'), are considered to be one of the oldest settlements in the world. As much as 9,000 years ago, Neolithic farmers lived in the steep rocky slopes of the rugged river valley – and right up until the middle of the 20th Century, the caves were inhabited. It is a dark place, and historically it was marked by poverty and disease. People in rags dwelt here, along with sheep and goats, and malaria and typhoid. In the 1950s, Italy cleared the Sassi and some 20,000 people were relocated. It wasn't until the 1980s, however, that these unique settlements were rediscovered, adopted shortly afterwards as a UNESCO World Heritage site, and carefully renovated over the following years.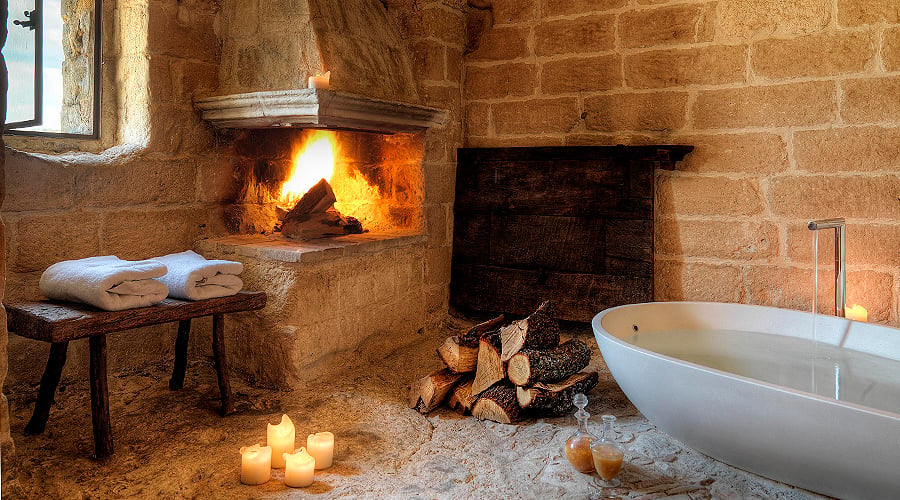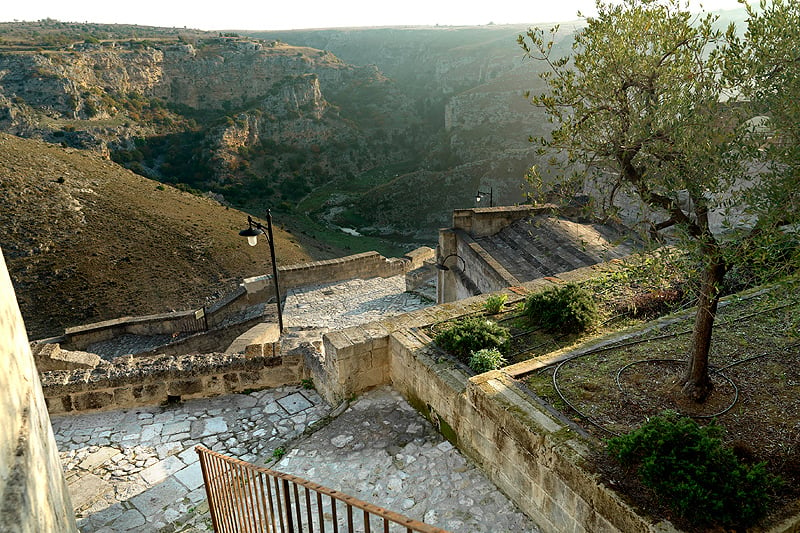 Now, 18 of the caverns offer overnight accommodation. The Italian idea of 'Albergo Diffuso', in which historical sites are made habitable with the smallest possible changes, was extended to the Sextantio Le Grotte della Civita to create a truly unique hotel experience. Just as a monk from the 15th Century might have enjoyed candlelight in the silence of stone caves, so too can the modern visitor – but the latter can, if a little chilly, slide into the hot water of a modern designer bathtub. Fortunately, TV and telephone are not available but, next morning, breakfast incorporating regional specialities is served in an old stone church.
Related Links

More information on the Sextantio Le Grotte della Civita can be found at www.sextantio.it.

Text: Jan Baedeker
Photos: Sextantio