---
The old lady and the Shelby Daytona Coupé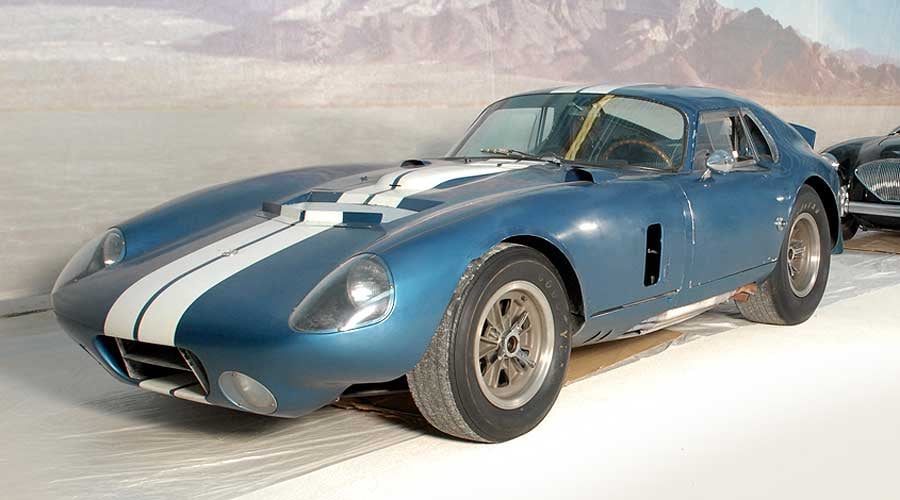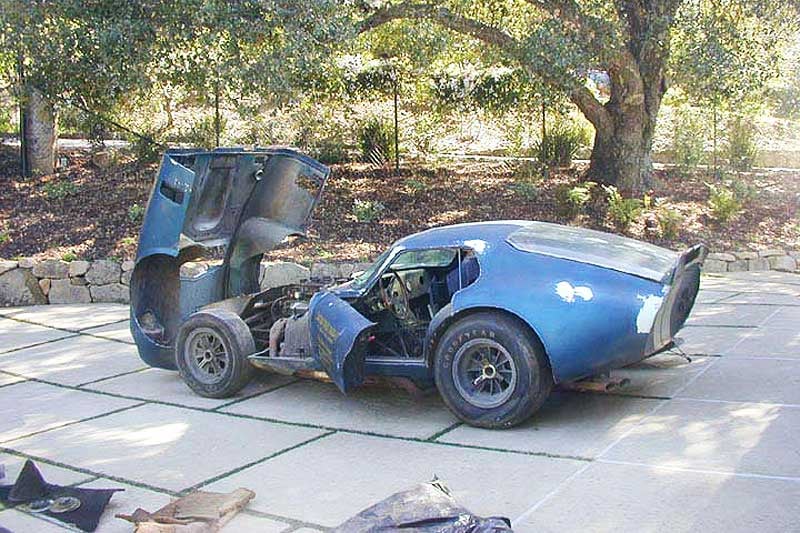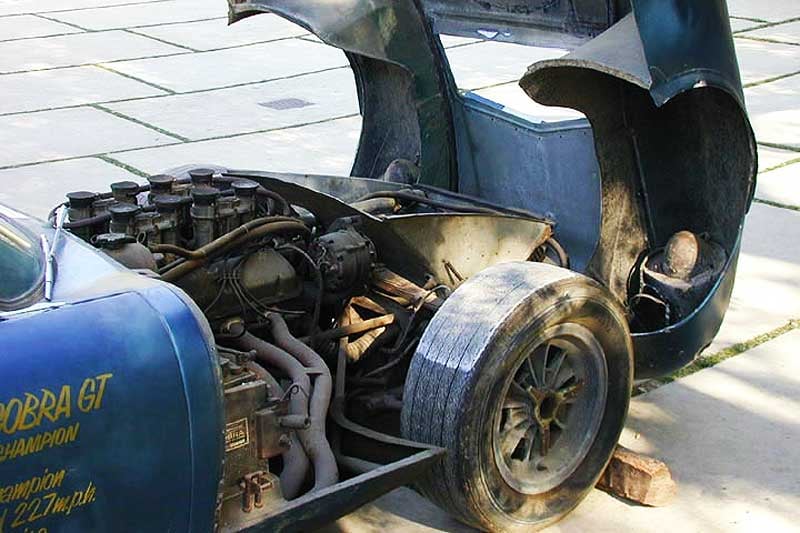 Having won numerous races and set no fewer than 23 land speed and endurance records, the first of the six Shelby Daytona coupés built certainly had the prerequisites of a blue-chip car. The trouble was, no one knew where it was.

It was eventually tracked down to a lock-up in Southern California, though the eccentric lady owner refused to even talk to anyone – including Carroll Shelby – about the car, despite being made aware of its value. It was only after her suicide that the Daytona was woken from its 30-year slumber; it now resides in the Simeone Automotive Museum in its original state.

See all Shelbys in the Classic Driver Marketplace

---
Alloy-bodied Gullwing behind the computers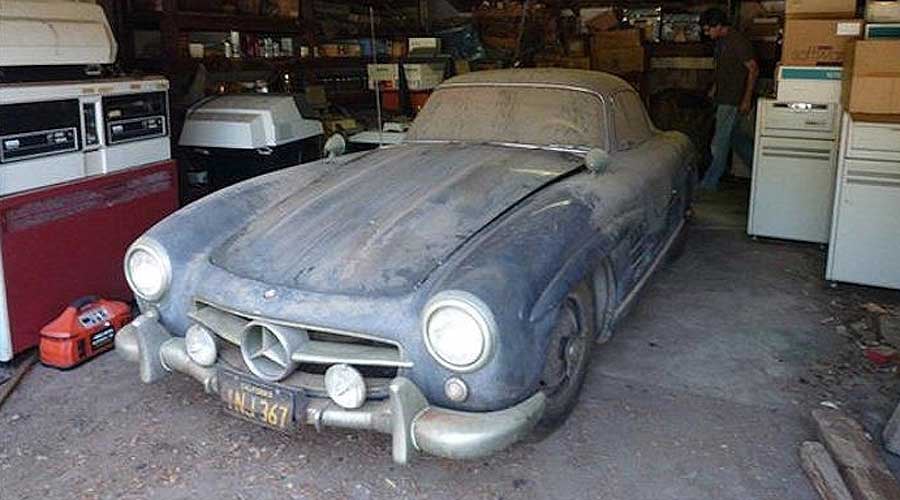 Most youngsters get a pat on the back from their parents when they complete their studies; in 1955, however, Californian Tom Wellmer received rather more than that. He was given an alloy-bodied 300 SL to celebrate his graduation.

After the transmission gave up the ghost in the 70s (perhaps having taken part in one too many traffic-light Grands Prix?), it was left in the owner's garage for four decades, gradually becoming concealed behind stacks of mainframe computers.

Recently, it was tracked down and bought by 300 SL guru Rudi Koniczek, whose company is currently restoring the car – expected to be worth several million dollars when complete.

See all Mercedes 300 SLs for sale
---
The tax-dodging Bugatti from the depths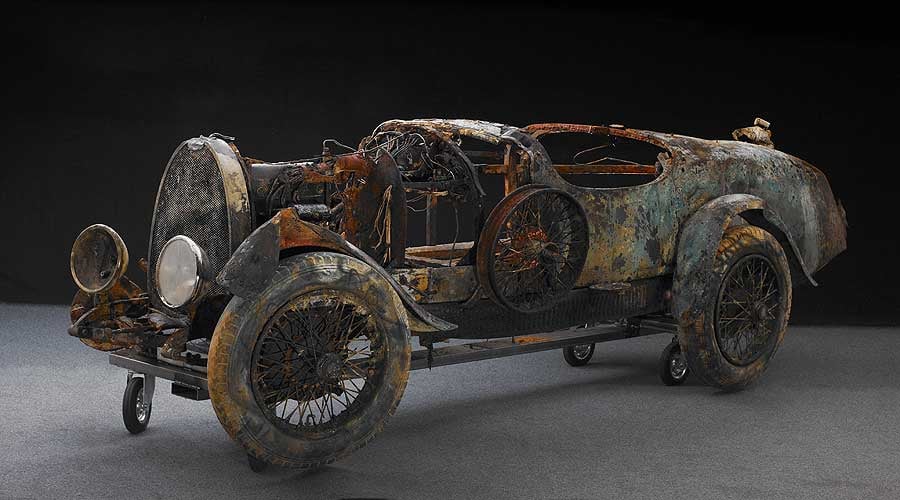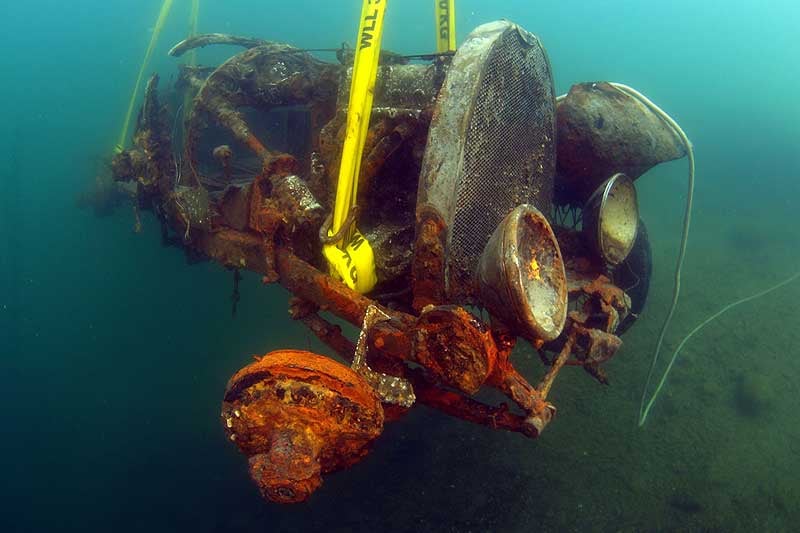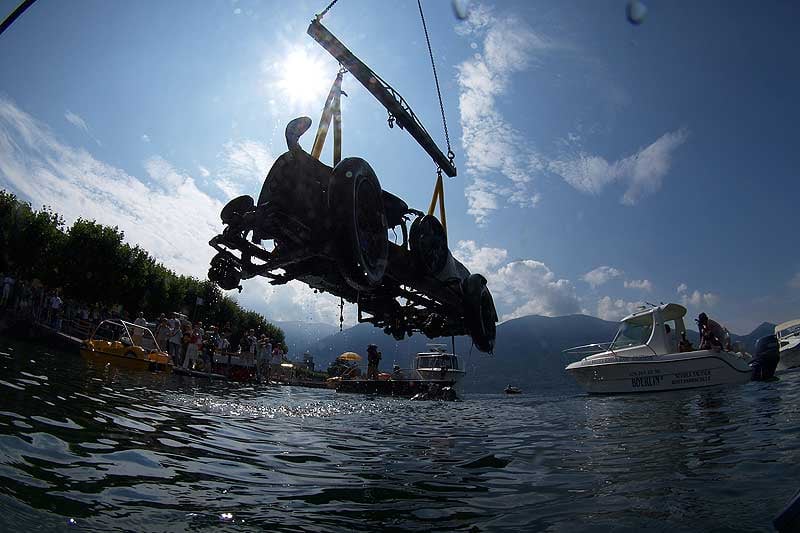 This Bugatti Brescia 22 Roadster was merely a well-used, 10-year-old car when it met its sodden fate sometime in the mid-30s. Legend has it that the car was imported to Switzerland without the payment of import tax and it was subsequently abandoned. With the tax debt unpaid, the pursuing customs officer was obliged to destroy the vehicle. His somewhat unorthodox method was to tip it into a nearby lake.

Discovered in 1967, it remained in the lake until raised to the surface in 2009. Soon afterwards, it sold at Bonhams' 2010 Retromobile auction for an estimate-shattering EUR 260,500.

See all Bugattis for sale

---
One shed, three Italians, four decades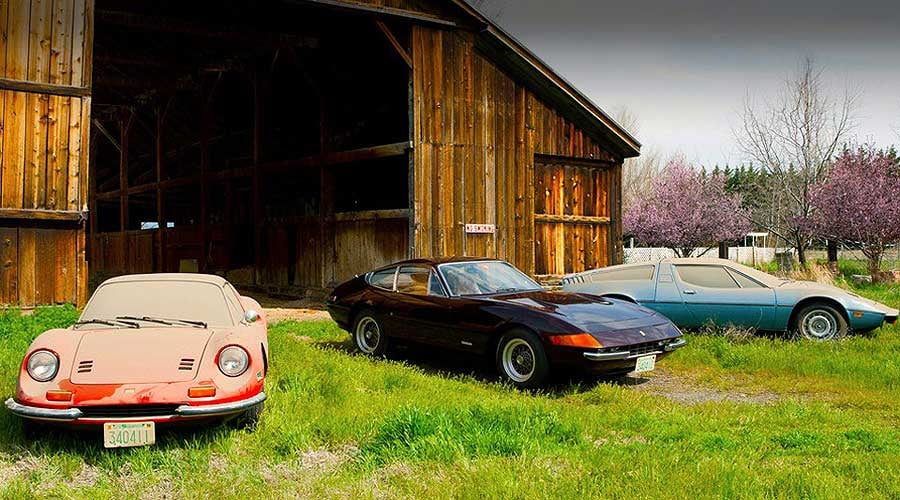 In 2011, it emerged that a trio of Italian exotics had been discovered in storage in Dallas. The subjects were a pair of Ferraris (a 'Dino' and a 365 GTB/4 'Daytona') and a Maserati Bora – but what made them particularly notable was that they had lain dormant for almost four decades, acquiring just 13,500 miles between them before their extended hibernation.

See all Ferrari 365 GTB/4 Daytonas for sale

See all Maseratis for sale
---
Ferrari Dino buried alive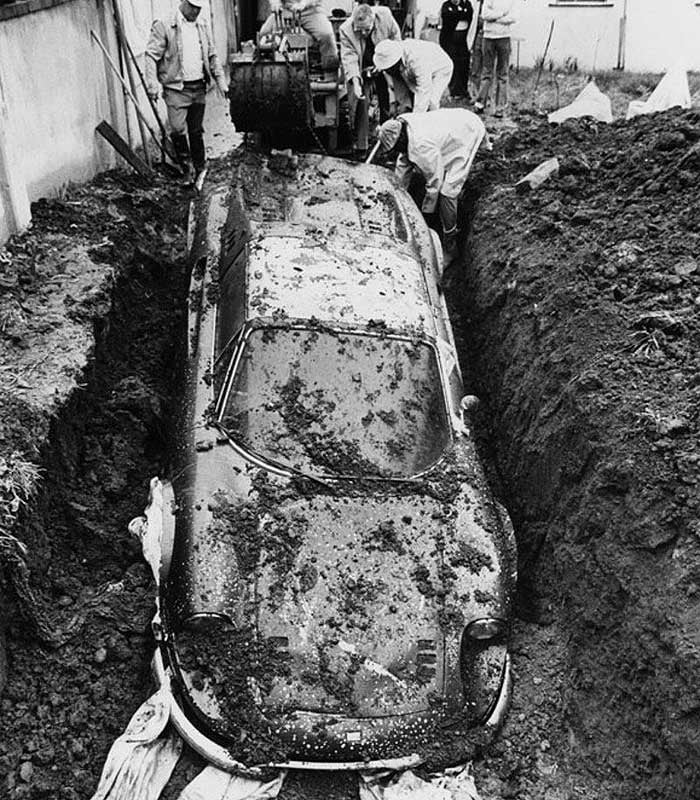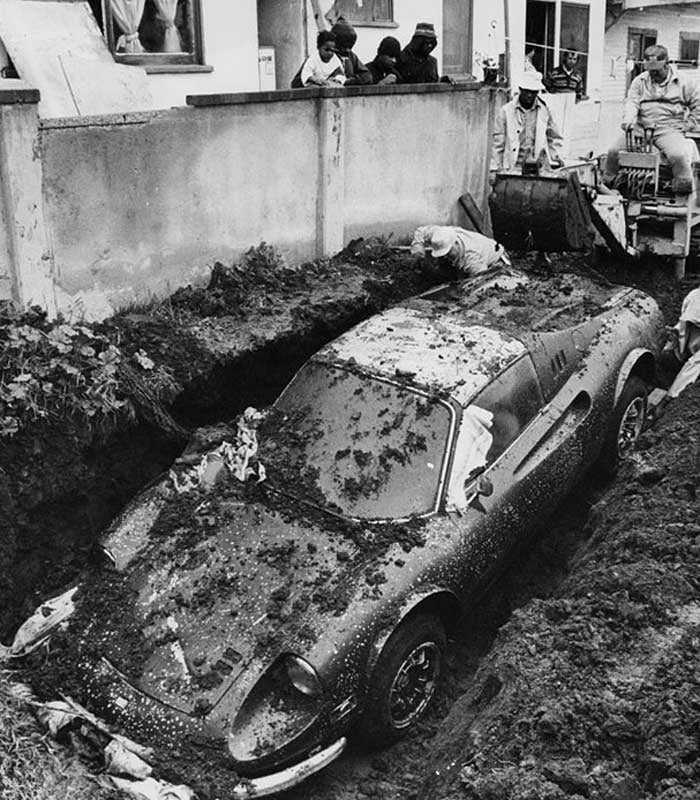 A group of children stumbled across this stolen 1974 Dino 246 GTS in 1978. Apparently the victim of an insurance scam, the hired crooks secreted the Dino deep in the backyard of a house, rather than the agreed resting place somewhere off the coast.

After being exhumed, the Dino was restored and has remained in the same ownership ever since. It's thought that a drought in the late 70s was the car's saving grace, as the dry soil largely preserved the car in a mummified state.
See all Ferraris for sale in the Classic Driver Market.

---
Photos: Simeone Automotive Museum; Rudi Koniczek; Bonhams; Mecum; Michael Haering