You'd be hard-pushed to find a more fitting location for a meeting of wings and wheels. The former RAF base, located in Oxfordshire, England, has been under restoration for several years, and is now occupied by a growing number of classic car businesses. However, in a previous life, it played home to the Bristol Blenheim – so sights don't come much more poignant than the sole remaining example returning to base for the first time since 1945, with many of its former air and ground crew standing by to welcome it.
The Battle of Bicester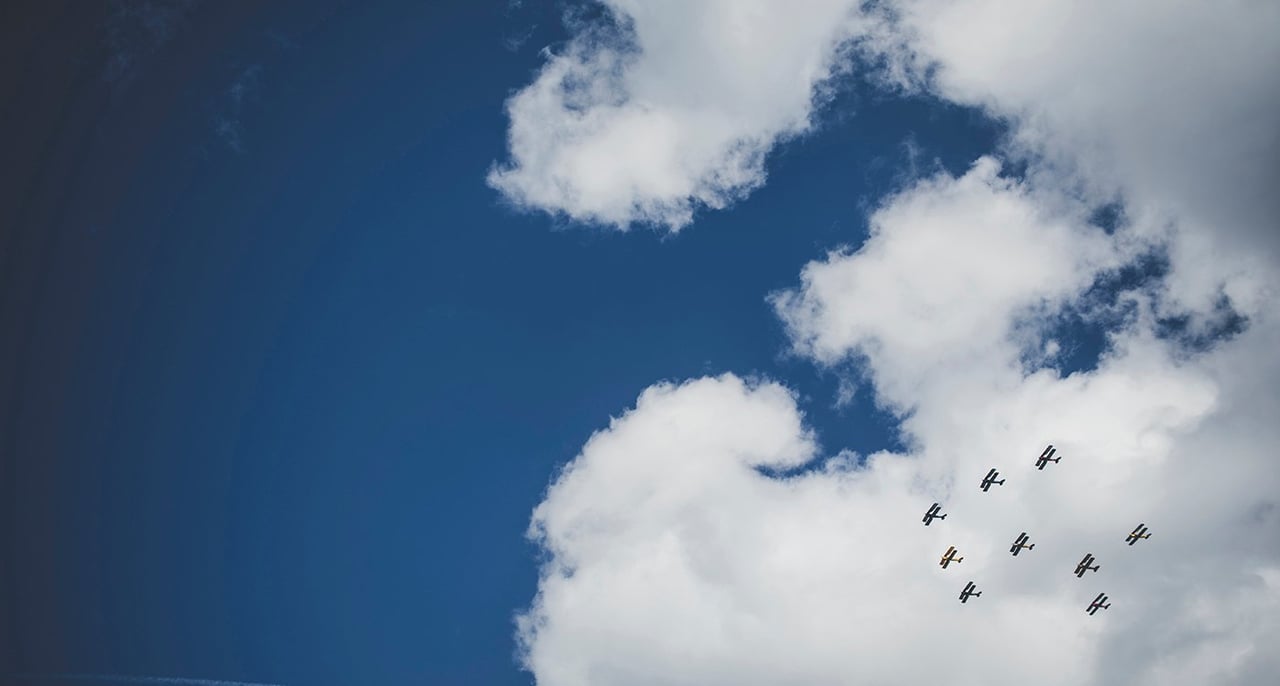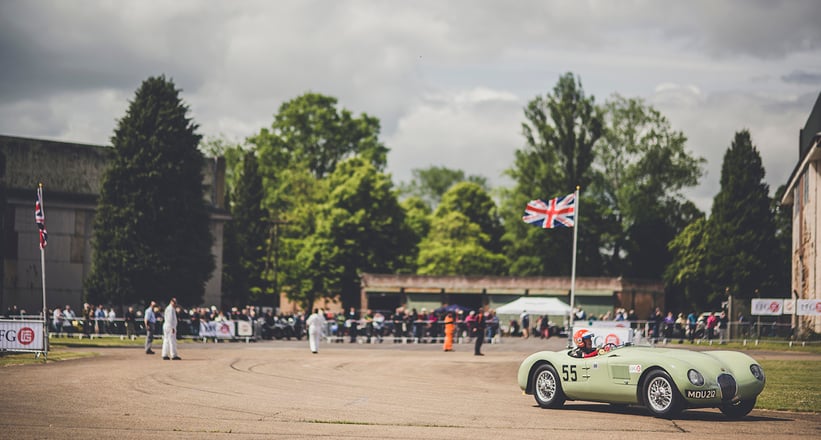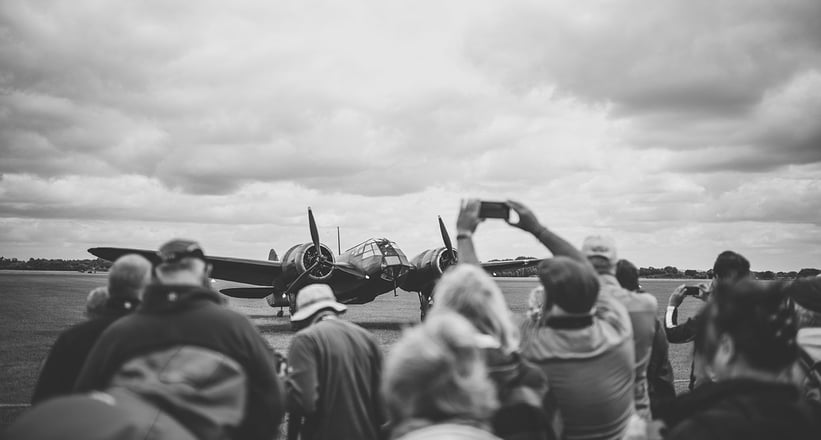 Other aircraft to conduct displays at Flywheel included a Supermarine Spitfire and a troupe of Tiger Moths, supplemented by numerous military ground vehicles and more than 60 historic and classic racing cars slithering around the airstrip-turned-racetrack.
Photos: Amy Shore for Historic Promotions / Bicester Heritage