Think glove season is finally over? Think again!
Although rumours keep circulating that the 'Beast from the East' is set to rear its ugly face again, we prefer to ignore such blasphemy and remain optimistic that spring is just around the corner. Whatever the outcome, these gloves from the Outlierman will keep you stylish in both the sun and snow…
Get a grip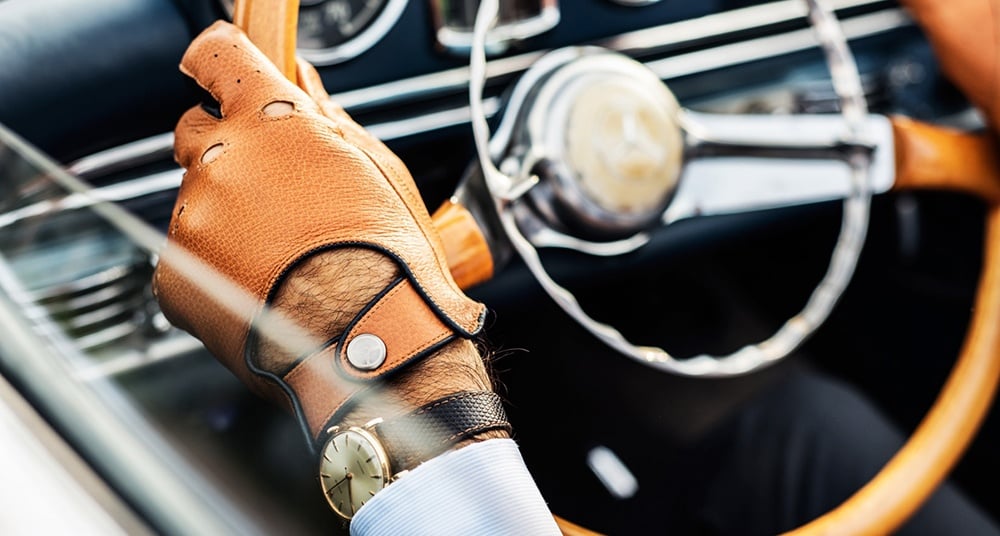 While a Nardi wooden steering wheel is one of the most desirable features on 1960s Ferrari, it's not the easiest thing to grip when your palms are sweaty from the spring sun — or numb from a lingering winter. Luckily, these hand-stitched leather gloves from The Outlierman aren't just gorgeous, they'll also keep your hands exactly where they need to be when tackling the curvaceous roads of the Stelvio Pass. From fully covered in subdued black to fingerless in outrageous yellow, these gloves are the perfect accessory for springtime driving.
Photos: The Outlierman