Modern-day nostalgia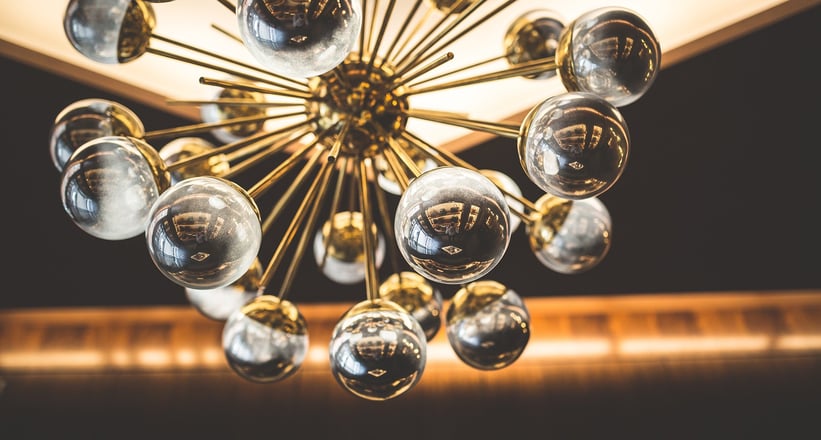 Upon arriving at LONB, you're overwhelmed with this feeling of something akin to déjà vu, where you swear you've been here before — or that the shop has been here for decades and you've always meant to go in. But as you make your way in, you notice the finishes are new, with the wooden panels of the walls and cocktail bar still shining from their recently applied lacquer and varnish and the wonderful smell of leather fresh in the air. It's this sense of familiarity and tradition mixed with modernity that co-founders Melissa Morris and Reinhard Mieck set out to achieve when launching their new luxury bag company.
Make dreams a reality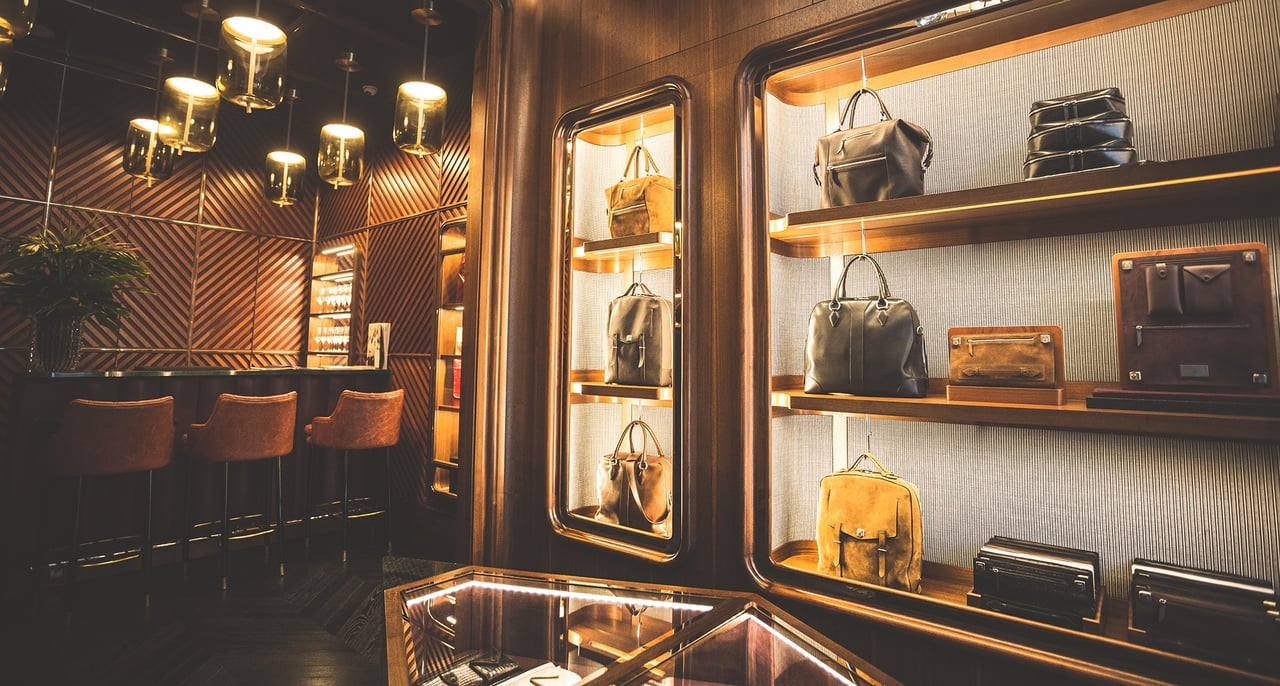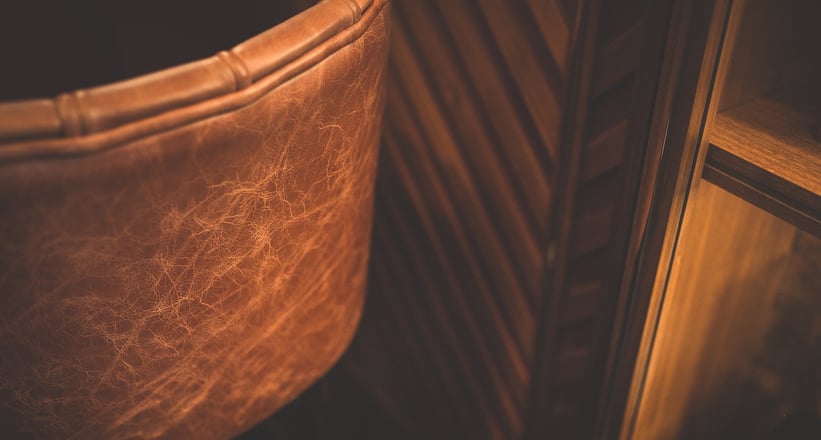 As veterans of the luxury fashion sector, with Reinhard previously holding the position of CEO of the Labelux Group and Melissa the senior director of womenswear at Belstaff, they knew what they wanted — and what they didn't — from their new venture. As Melissa explained: "The starting point of the brand didn't come from 'we want to make bags; what can we do?' It was rather, we're missing what we need and we have an idea on how we can design it — it came from our own needs. It was a very precise vision from the start. And then it was all about how to execute it and refine it in the best way."
History in the making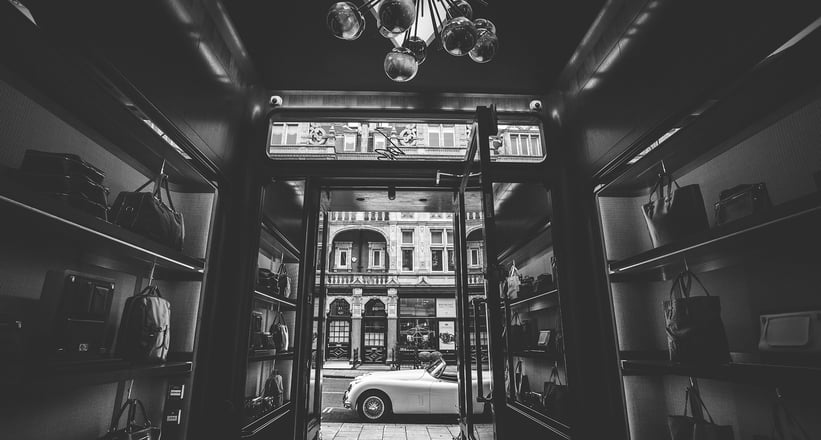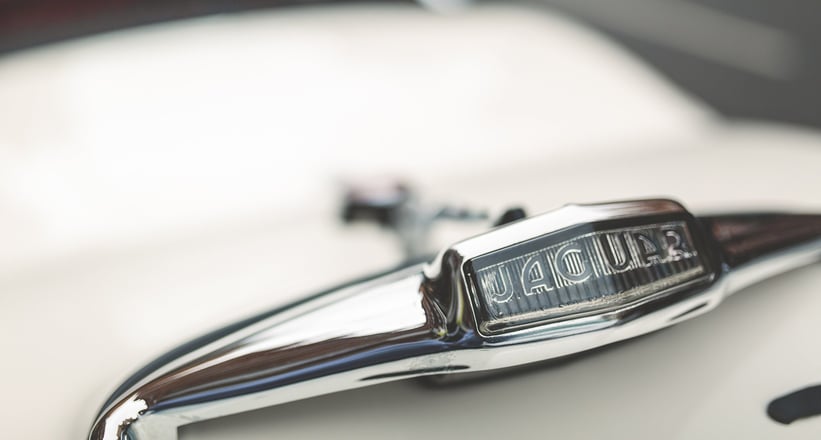 With the vision of what they wanted from their products firmly cemented, it then became a matter of deciding the aesthetic of the company as a whole. For that, they drew inspiration from other aspects from their lives they were passionate about. Reinhard explained, "I've always loved classic cars and watches from the 1950s and early '70s. The reason is design — I like the simplicity and the size of things. I prefer a vintage sports car over a new one because it's slimmer and more elegant, but it still does the job in a great way." Melissa added, "The first intercontinental flights were also taking place at that time, which allowed people to get different influences and inspiration and meet with people of different cultures, and I think all of this really lent itself to a design language that added more soul and more warmth."
Function first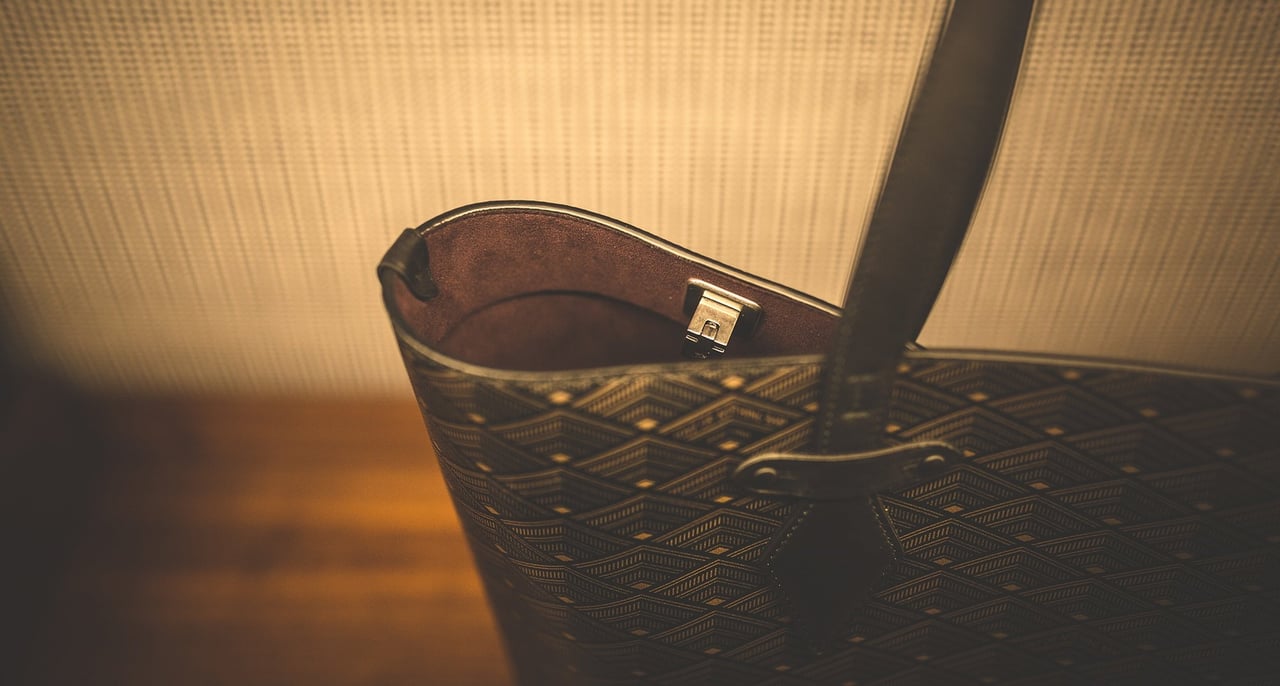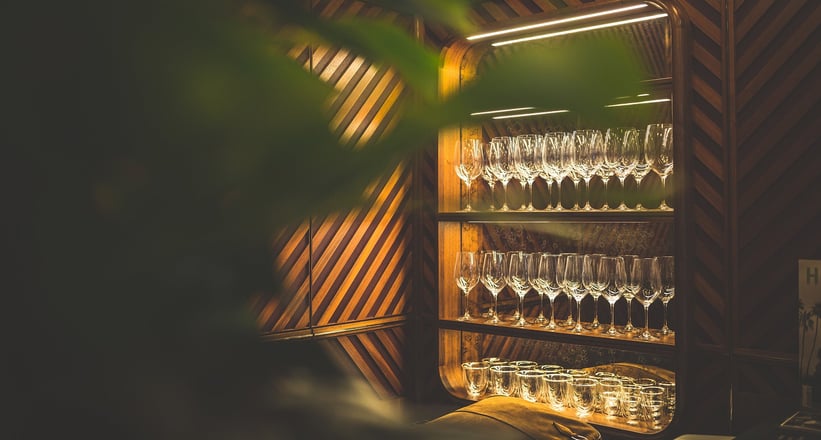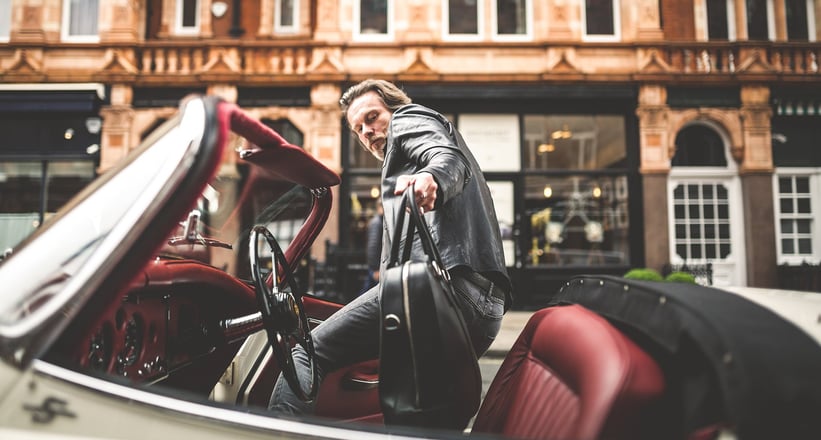 The integration of classic car design didn't just come in the form of aesthetics, but also functionality. Melissa went on to further explain: "Outside, the bags look very soulful and elegant, and inside, it's another world. There's a lot of functionality, but it's done in a way that, like vintage cars, it's very much reduced to perfection. I love how in vintage convertibles, you just pull the roof over your head and secure it with one simple snap. We tried to apply the same thinking in our designs. What can we close with a simple strap and snap? We don't try and overcomplicate it." They kept this automotive-inspired design concept in mind when creating their cornerstone piece, the Runaway. The dual-purpose, multifunctional bag can be used either on its own as a clutch or clipped into the interior of the other bags in the collection, serving as an organisational hold-all for all of life's essentials, from keys and sunglasses to passports and boarding passes.
For the journey(wo)men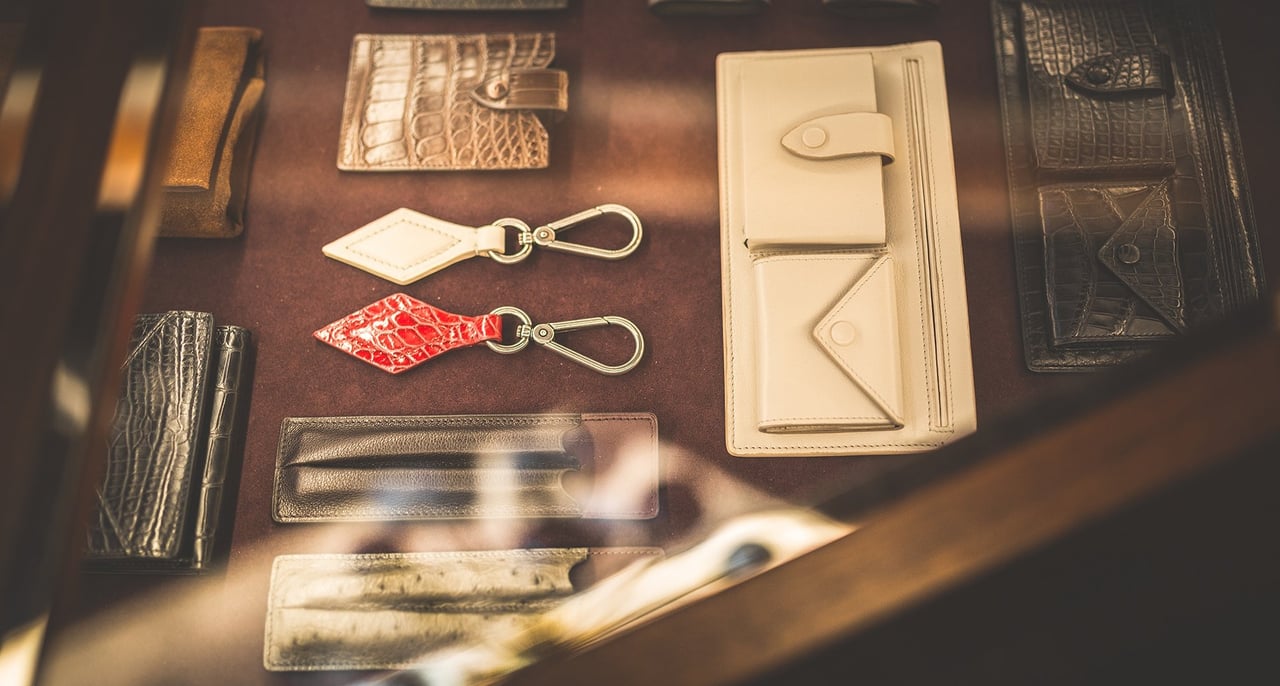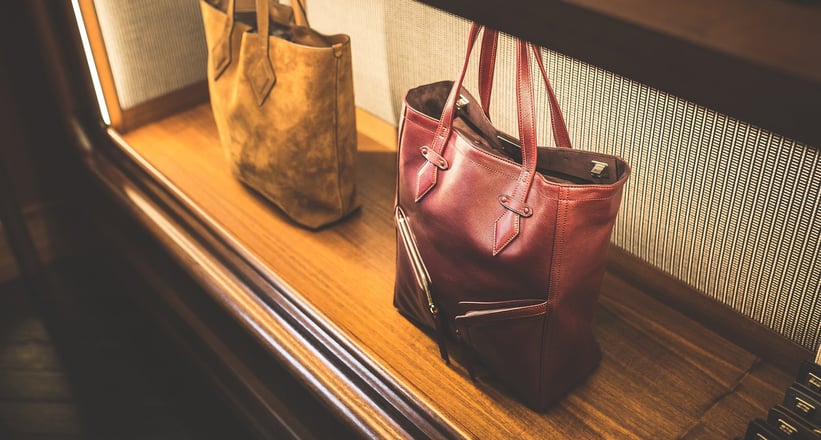 It took over three years of planning, designing, and working with several artisanal leatherworkers in Italy for their vision to become a reality, and the results truly speak for themselves. With names like Vagabond, Le Voyage, and Rider, each piece is clearly designed with travel in mind. Melissa went on to say that "every bag is designed for a specific journey. For example, our backpack has a hidden pocket on the back panel, so that you can reach around easily and get your phone out, or our travel bags have a hidden pocket in the top seam where you can easily access your boarding pass and passport. We really put thought and consideration into what you need and how you use your bag during each type of journey."
Home of the bon vivant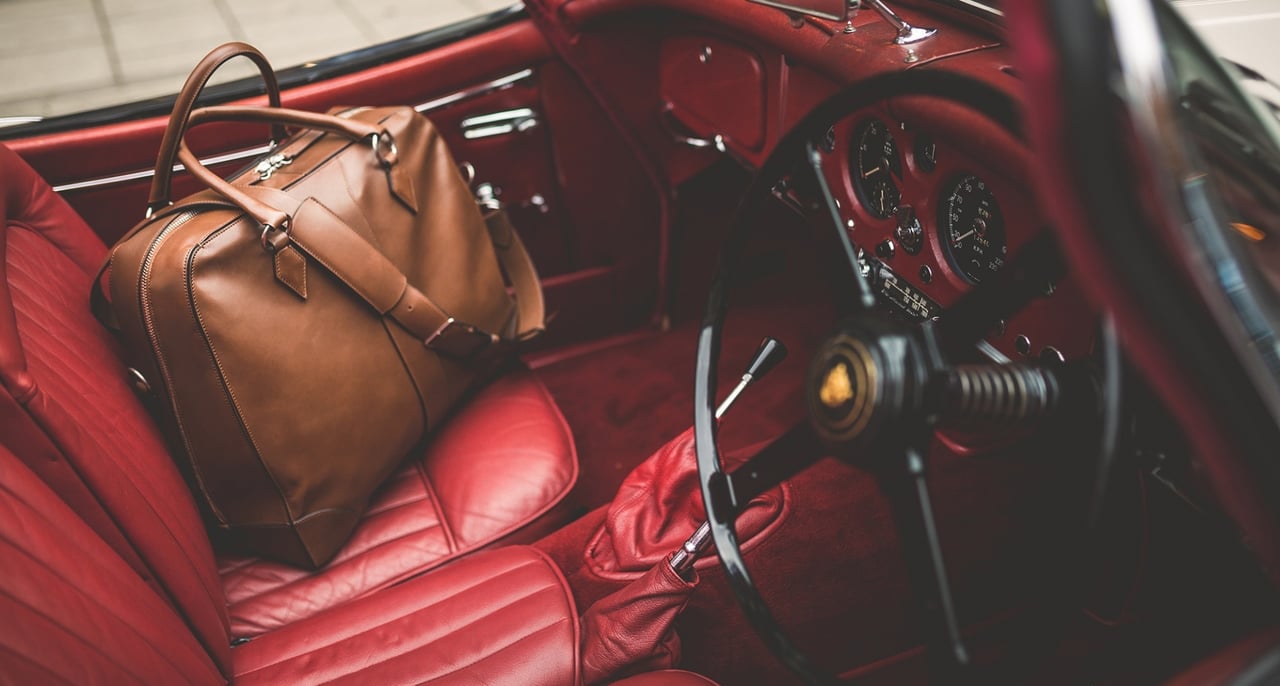 With London being an epicentre of travel, this is where journeys begin for most — making it the ideal location to set up their globetrotter-inspired bag shop. "It's a city that blends luxury and an appreciation of tradition with a real excitement for what's new," commented Melissa. "And I feel this juxtaposition of tradition and modernity is exactly what our brand is all about. I think that's also what makes London as a city so special — there's such an energy and such a pulse for what's new, an excitement for discovery, and a real respect for tradition and doing things in a very personal, perfected way."
Leather love affair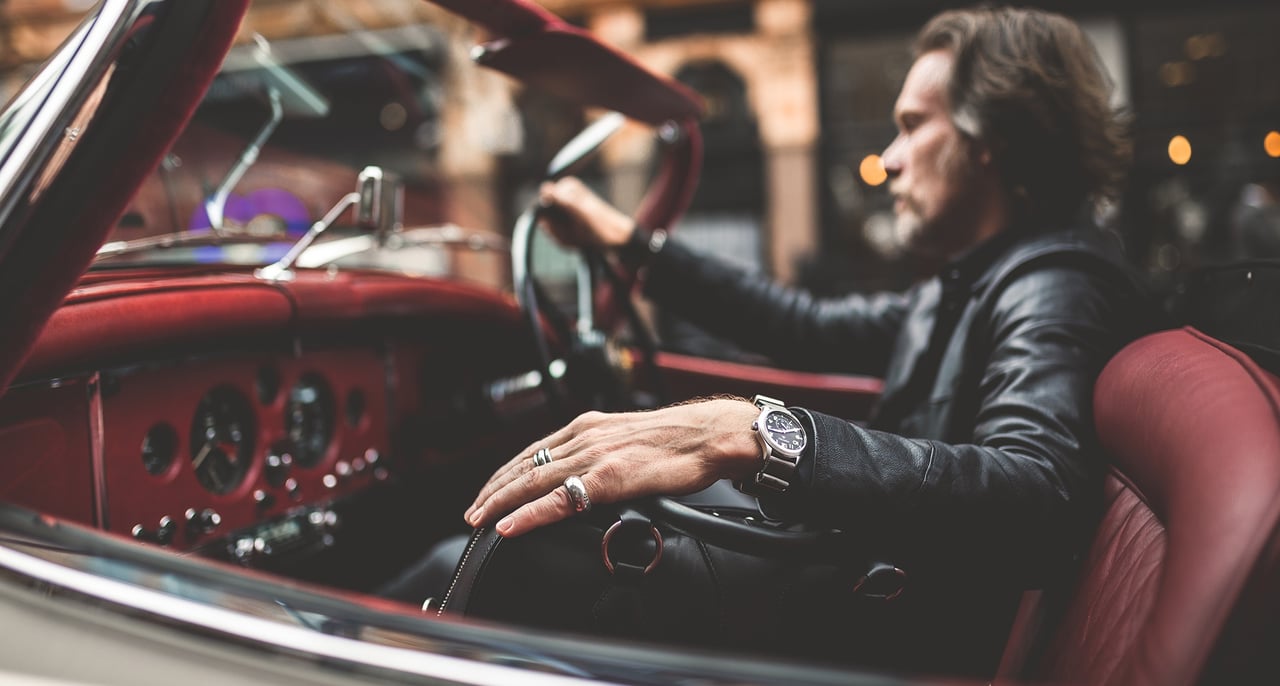 One thing that's very clear from talking with Melissa and Reinhard is that they're passionate people and their enthusiasm for their bags is almost tangible, which is made more evident by the philosophy behind the company name, as Reinhard explained. "When we started, we were thinking about different ways to approach the name, and we said we're setting out to create something with all our love and passion, which led us to the slogan of love or nothing baby." It takes just a few minutes in the LONB shop to realise that, from the friendly faces of those who work there to the perfectly displayed bags on the walls, the whole place emanates a genuine love for all things leather.
Photos: Robert Cooper for Classic Driver © 2017