Vinyl goes vertical with the Floating Record
Who says records have to lie flat? Gramovox has turned this assumption on its head (or rather its side) with the Floating Record vertical turntable...
Sit up and listen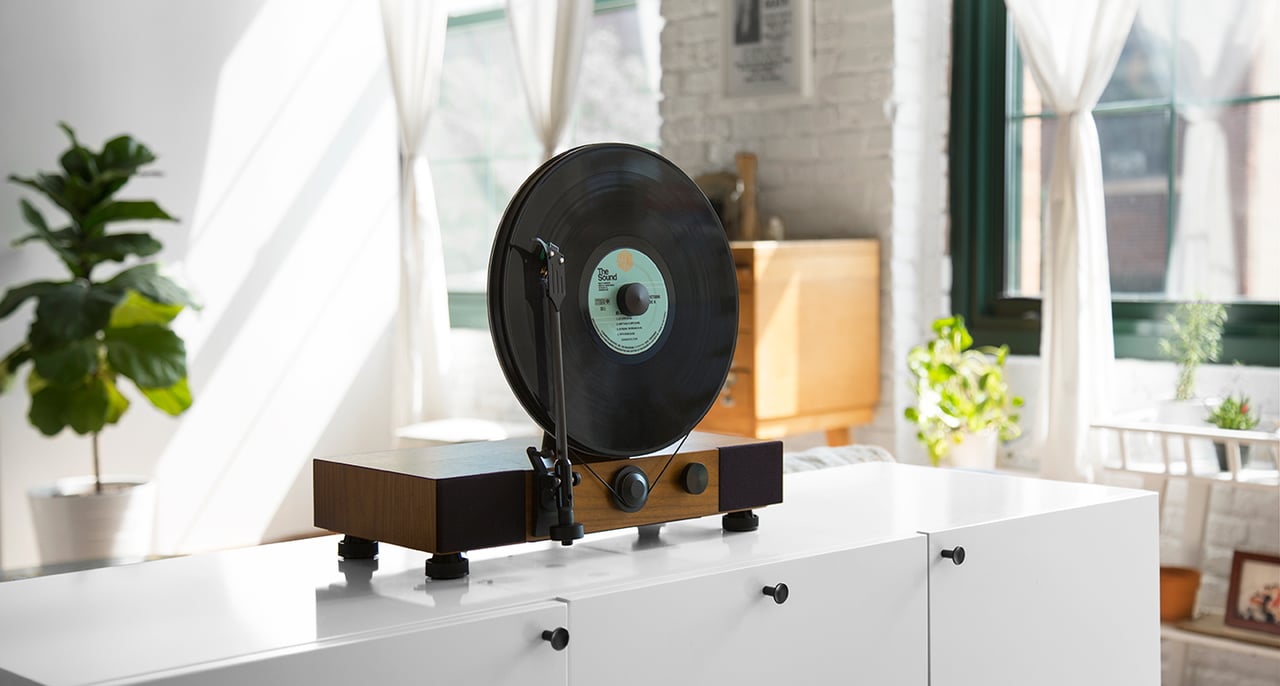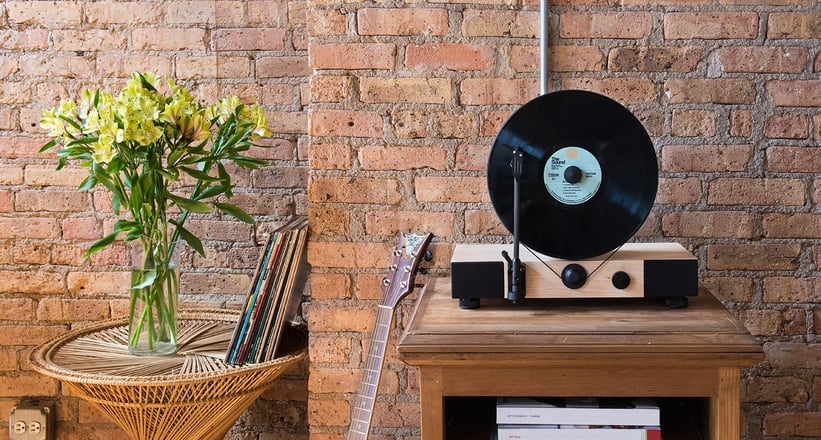 Vinyl albums are making a comeback as the world tires of digital downloads and longs for the warmth and depth (not to mention the odd snap, crackle and pop) of analogue recordings. But if you threw out your turntable along with your first word processor, this offering from Chicago-based Gramovox might appeal. Not only does the Floating Record appear more like a piece of artwork than a functional music machine, it takes up a great deal less space, and – complete with built-in stereo speakers – it's an all-in-one stereo sound system. With a walnut or maple wood veneer base, the Floating Record makes a stylish retro addition to your living space for just $399.99.
Photos: Gramovox