Porsche 917 Chair: Sitting in pole position
Are you one of those people who loves the thrill of motor racing and fantasises about being part of the on-screen action at Le Mans? If so, then here's something for you. Furniture-maker Laisr has the must-have piece for every classic car fan: a chair based on a Porsche 917 racer.
It seems as though design cues from motorsport have spread far beyond the track. The 'Ch.air', designed by Torgny Fjeldskaar and Javier Albrecht, is the latest example of automotive aesthetics influencing home furniture. The retro-style chair takes inspiration from the 1970 Le Mans-winning Porsche, with its paint finish mirroring the immortal Gulf Oil livery of light blue and orange. The racing number, along with the customary stripes and logos are, of course, part of the design as well. Meanwhile, the '917' is made of carbonfibre, making it not only lightweight, but sturdy enough to take crashes that most chairs wouldn't survive.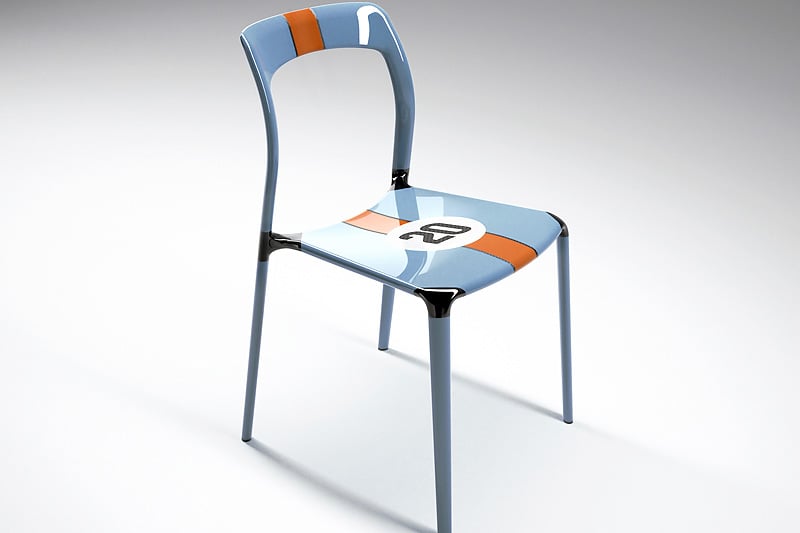 Considering the fact that parking a Porsche in the living room for decorative purposes is pretty much out of the question, we'd like to think these speedy chairs make a fairly good alternative. However, the envy of all your car-loving friends does come at a price – 1800 euros.
Photos: Laisr