Wild things gather at Larusmiani's flagship store in Milan
The Larusmiani flagship store in Milan's glamorous Via Monte Naopleone district might be closed – but that doesn't mean you can't drop by and adore the bullish Lamborghini Diablo GT in their shop window. Or pick your favourite item to buy online in the Classic Driver Shop.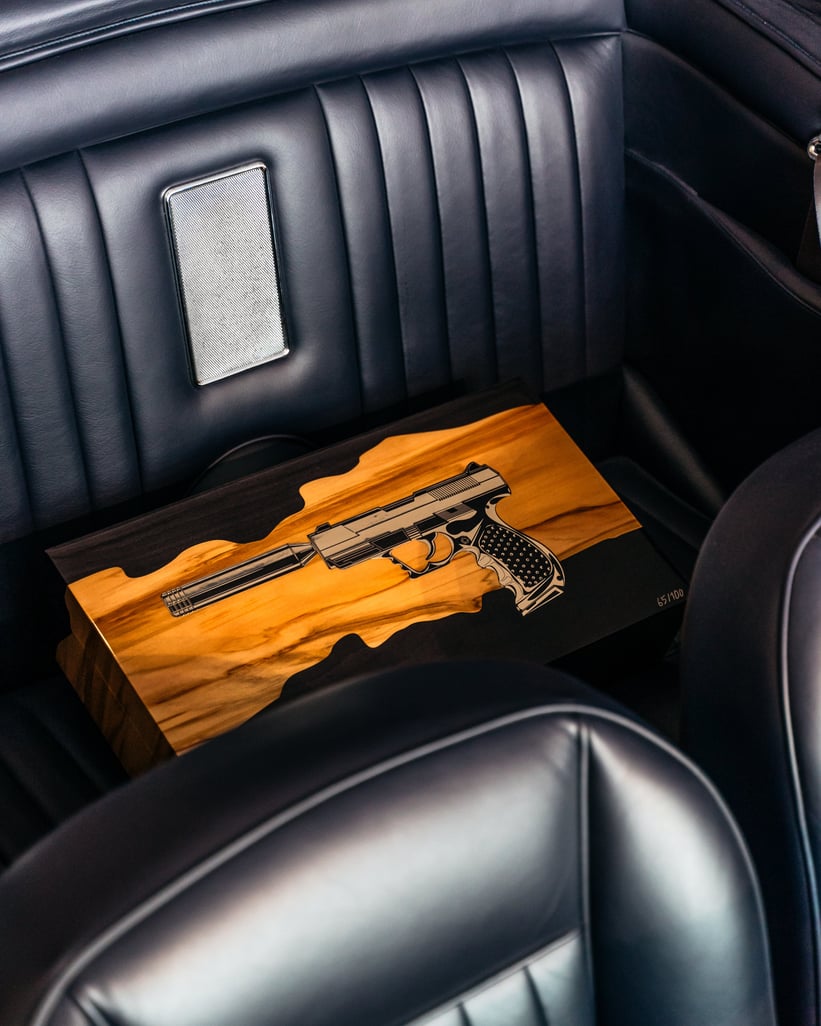 The Larusmiani store in the center of Milan is not only a go-to destination for dapper Gentlemen, it has also become famours for displaying some of the rarest and most extravagant collector cars of all time. The latest guest in the shop window is Lamborghini Diablo GT from the brand's collection in Sant'Agata Bolognese. Only 83 examples of this bullish supercar were built back at the turn of the Millennium. And we must confess – it still looks stunningly brutal, even if parked behind glass. On another note, the latest Gentleman's Essentials from the Larusmiani Fall/Winter Collection are now available for your own private shopping experience in the Classic Driver Shop. We are particlarly taken by the selection of smokers' delights like handmade humidors and ashtrays. What would you put on your Christmas Wishlist?
Our favourite Genteman's Essentials from Larusmiani
Note: This post contains affiliate links. If you purchase via a shop link on Classicdriver.com, our publisher usually receives a share of the sales.