Taking the hard route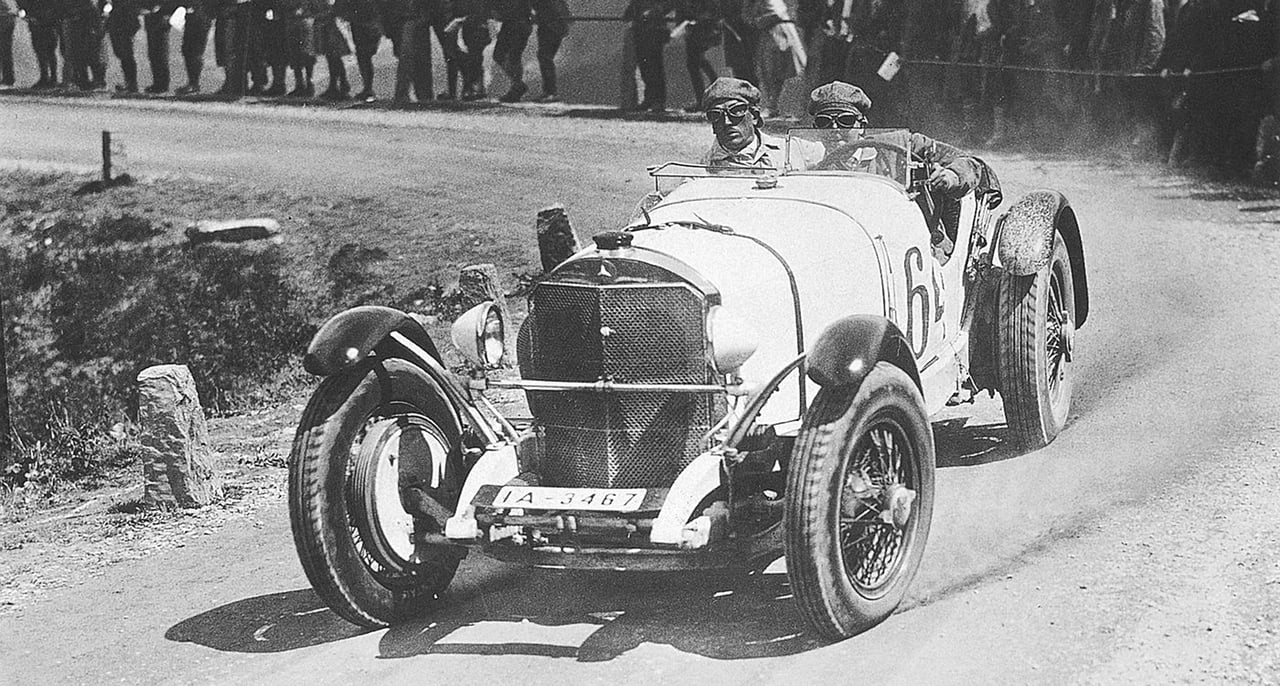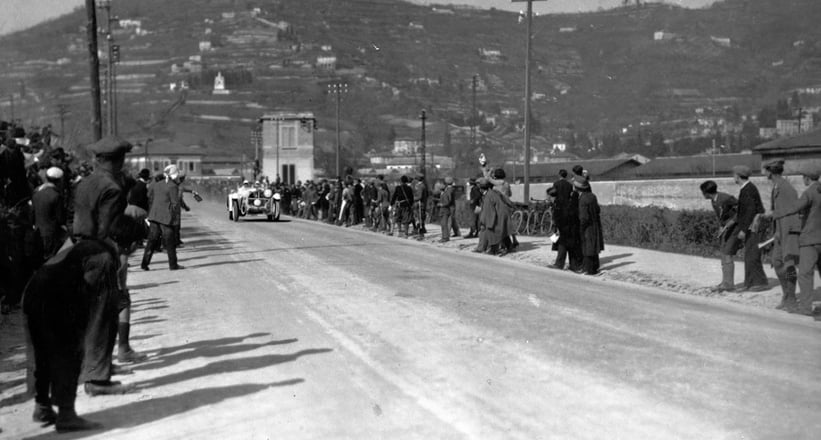 When Rudolf Caracciola managed to pass his driving test aged 15 – younger than the legal requirement – it was an early sign of the driving prowess he would come to demonstrate more publicly. Born in the German town of Remagen in 1901 to two hotel keepers of Italian descent, he was not given the headstart afforded to many of the gentlemen drivers that dominated motorsport in that era. Therefore, rather than using inherited wealth and family connections, there was only one way he'd be able to follow his dream of being a racing driver: hard work.
Stuff of legend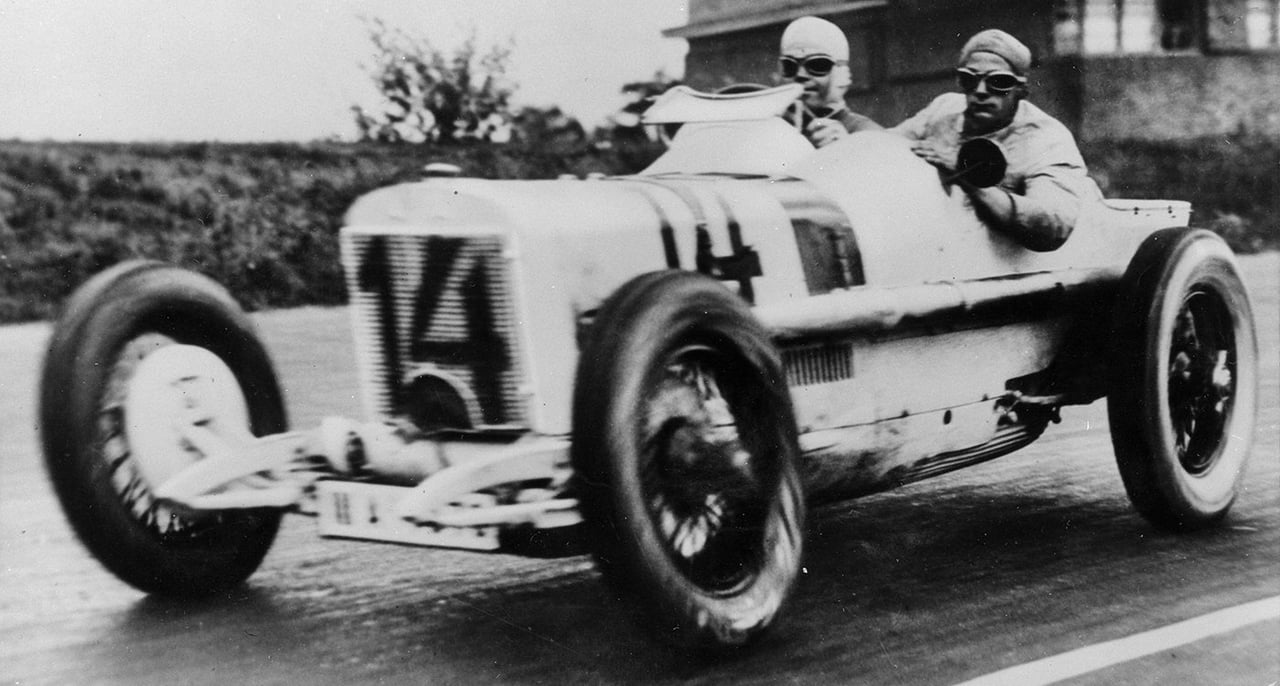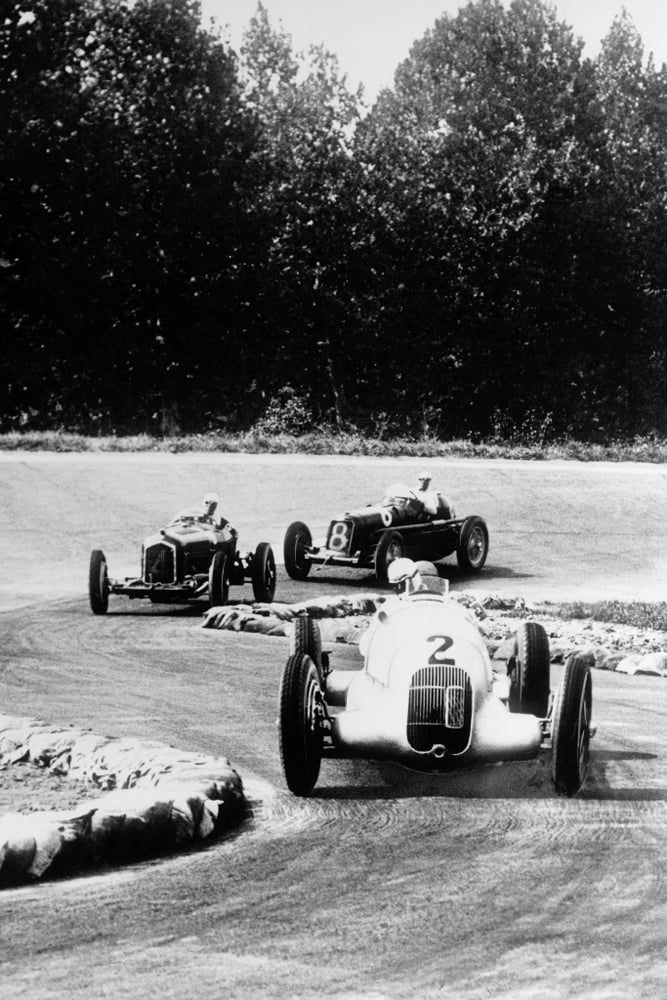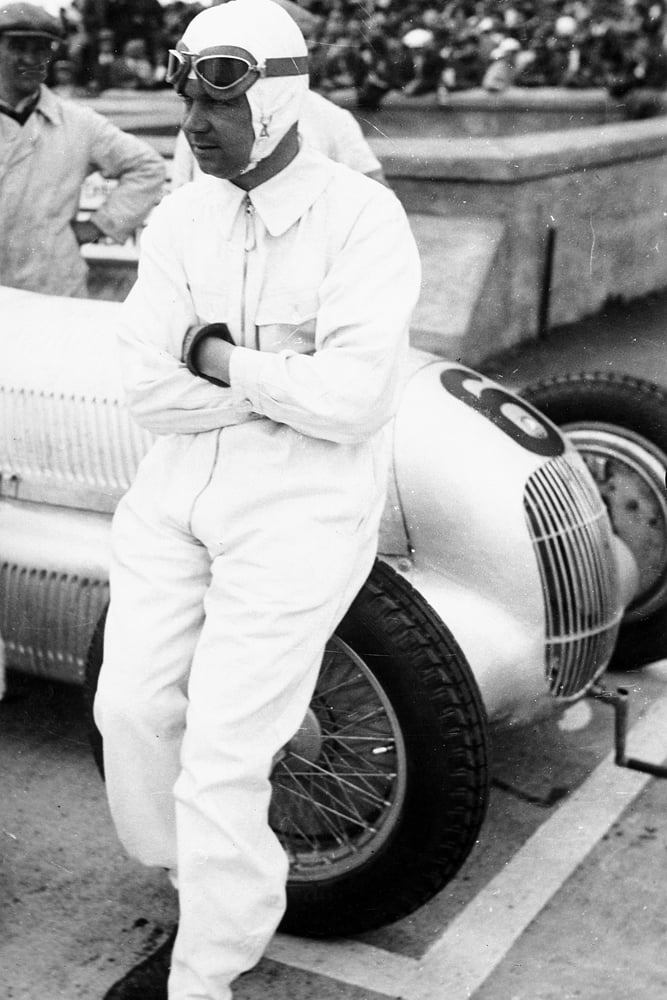 Forgoing a regular education to apprentice at a car factory while racing at the weekends, he subsequently moved to Dresden to work as a salesman for Daimler-Benz. Bristling with enthusiasm, he managed to convince his employer to lend him a Works car in which to enter the inaugural German Grand Prix, on the condition that it was an unofficial entry. That dissociation looked to be a wise move for Daimler when Caracciola stalled off the start line, and found himself dead-last in a 44-strong pack. However, what followed in the next three hours was the stuff of legend: in torrential rain, he drove valiantly and brought the car home in one piece, unlike many of his competitors. What's more, unbeknownst to him, he'd won the race – along with an instant place in the hearts of the German public. They promptly nicknamed him 'Regenmeister', or Rainmaster.
Rain supreme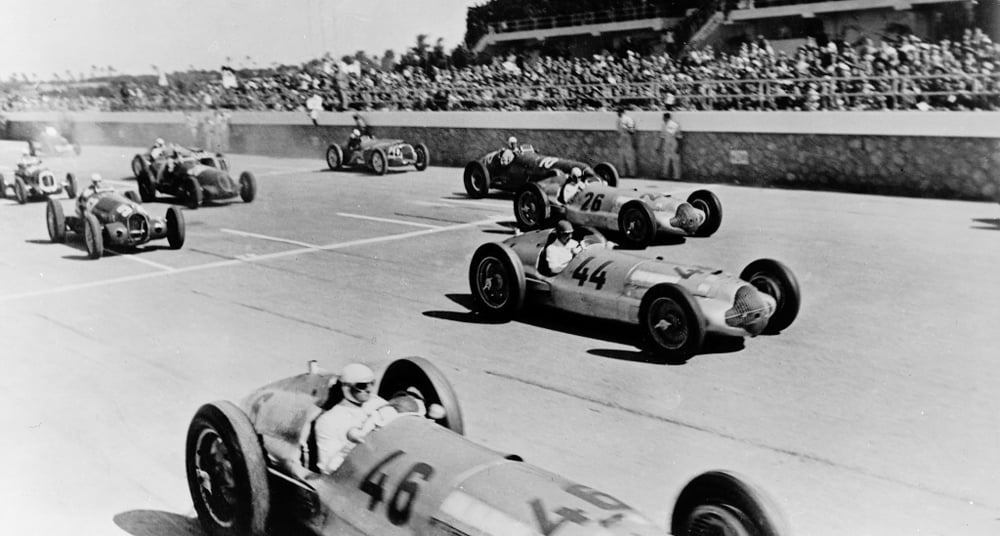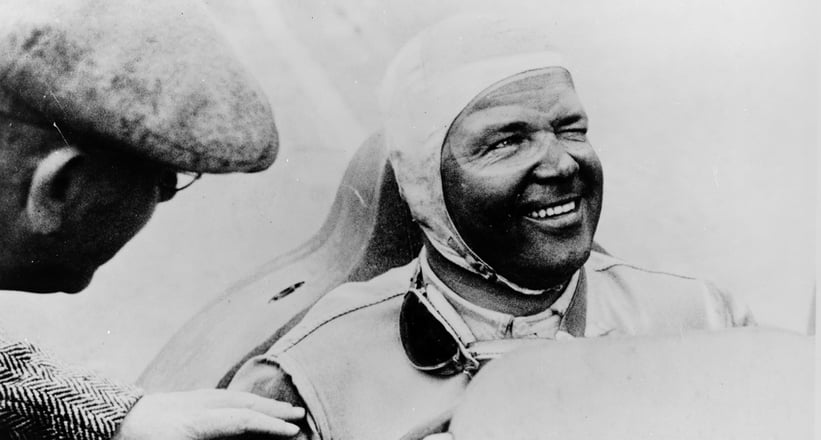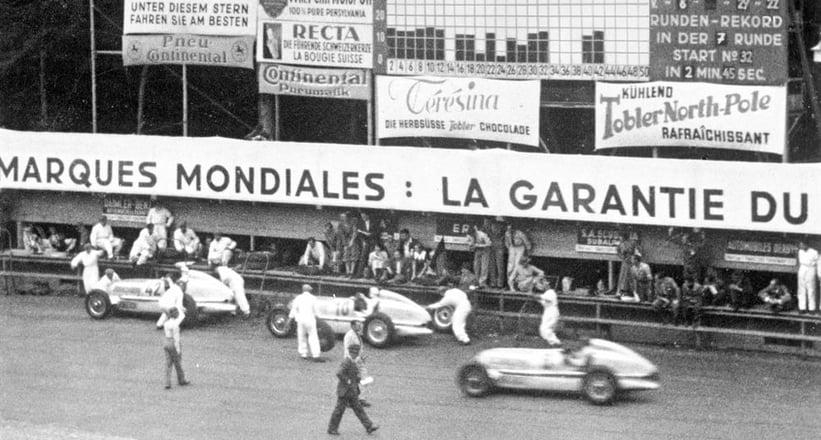 It was a title of which he'd prove himself worthy many times thereafter. Despite Mercedes' withdrawal from motorsport in 1931, he entered the Mille Miglia with a degree of covert support from Stuttgart, and fended off a pack of Works Alfa Romeos to become the competition's first foreign winner, driving the entire 1,000 miles himself. After briefly moving to Alfa Romeo then setting up an ill-fated privateer team in partnership with Louis Chiron, he moved back to the reformed Mercedes team where he would spearhead the Silver Arrows' dominance through the rest of the 1930s. He subsequently added three European Drivers' Championships to his list of honours, which also included the RAC Tourist Trophy and three European Hillclimb Championships.
An instinct for survival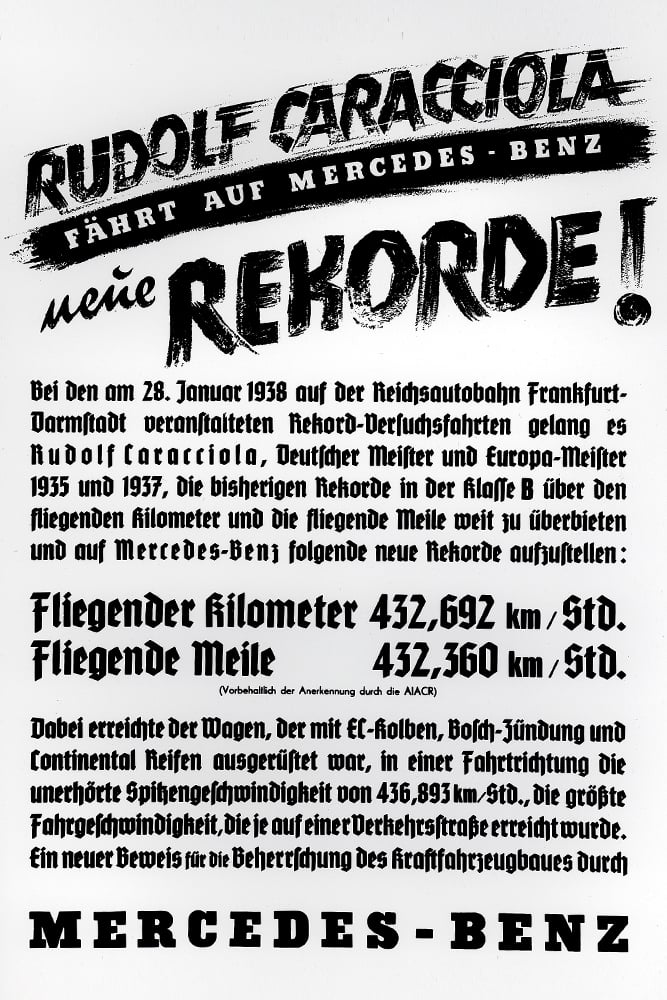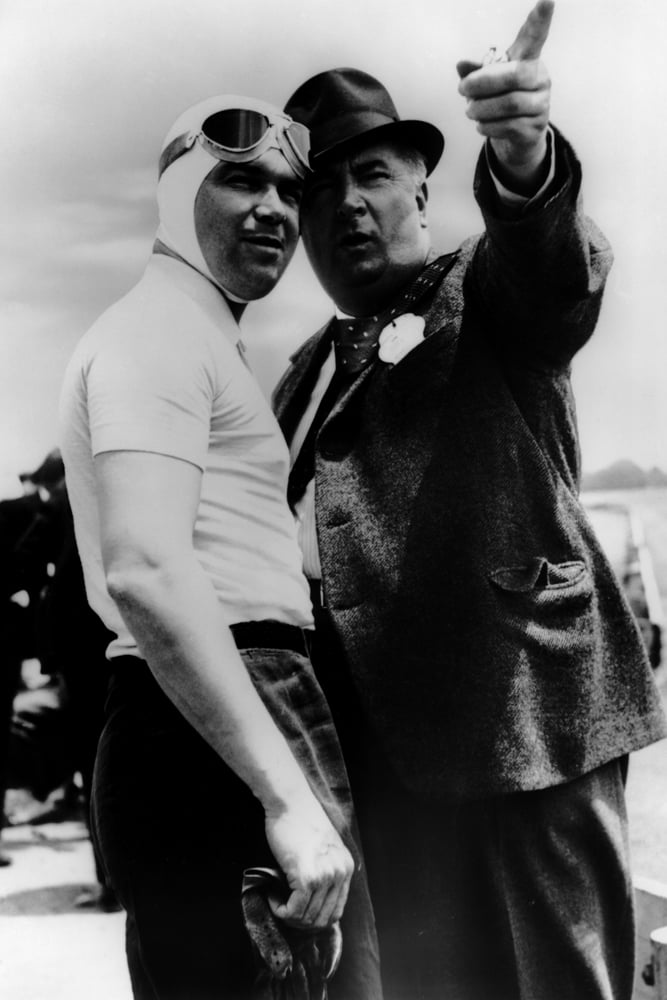 The glory didn't come free of both personal and professional tribulations, however. Along with his first wife's death in an avalanche, he suffered many losses as a result of the sport's inherent danger during that era – and himself miraculously survived three serious crashes. In fact, he spent the majority of his career with one leg 5cm shorter than the other due to injury healing complications. He was also said to disapprove of the increasing political involvement in motorsport in the lead-up to WWII, which he spent exiled in Switzerland with his second wife after rejecting a Nazi title from Hitler, who had a fondness for Caracciola that was not reciprocated. Throughout his life, 'Caratsch' exhibited impressive survival instincts.
'Bahnstorming bravado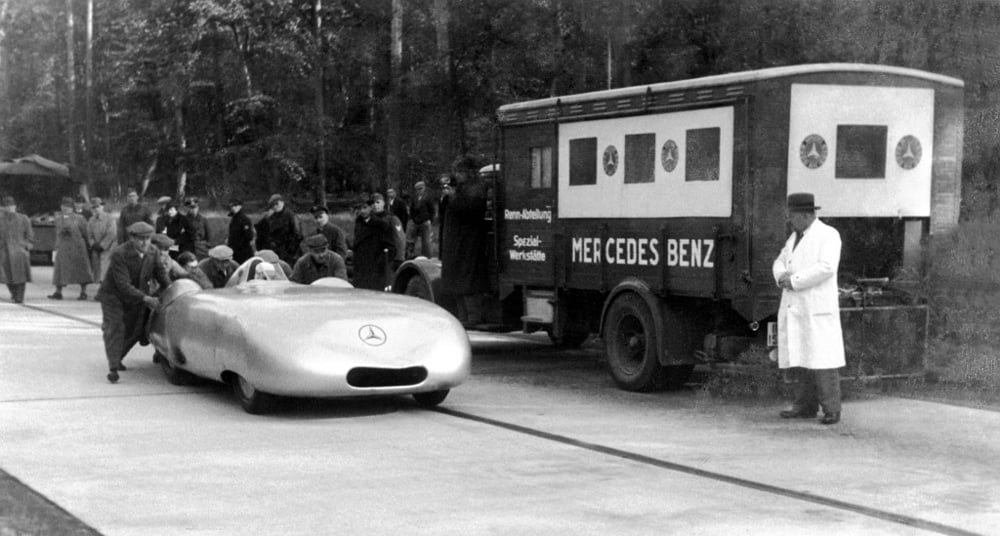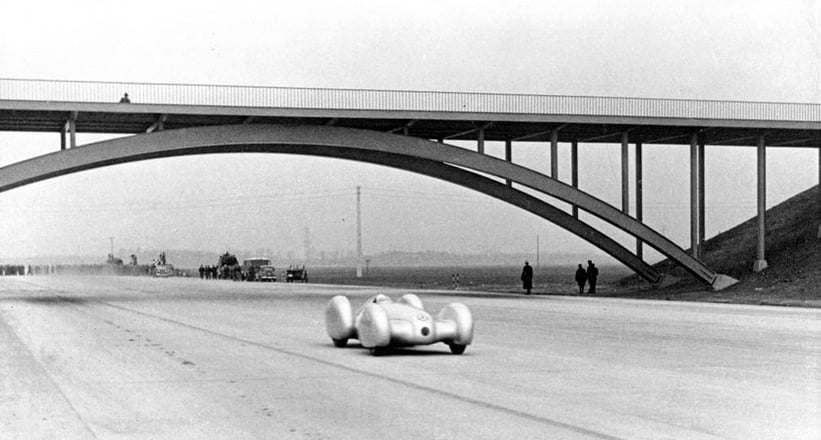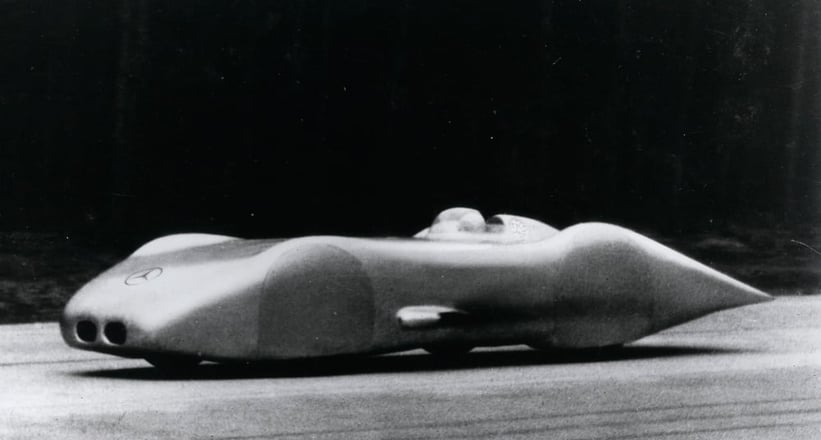 Caracciola's ultimate quest for speed would come in January 1938, when he was tasked by Mercedes to beat the land-speed record set by rival Auto Union the previous year. His W125 Grand Prix car was clothed with ultra-slippery 'Rekordwagen' bodywork, and authorities closed a 20-mile stretch of the newly constructed Frankfurt-Darmstadt Autobahn for the occasion. Caracciola was clocked at a staggering 268.9mph, enough to take the previous title held by his longtime rival (but great friend) Bernd Rosemeyer. Later that day, Rosemeyer took to the same stretch of road in his new Auto Union V16 Streamliner in an attempt to beat the new record, and died in a 250mph crash. Soon afterwards, a German newspaper published a moving tribute to the tragic racing driver, simply bylined 'Your friend, Rudolf Caracciola.'
An eternal example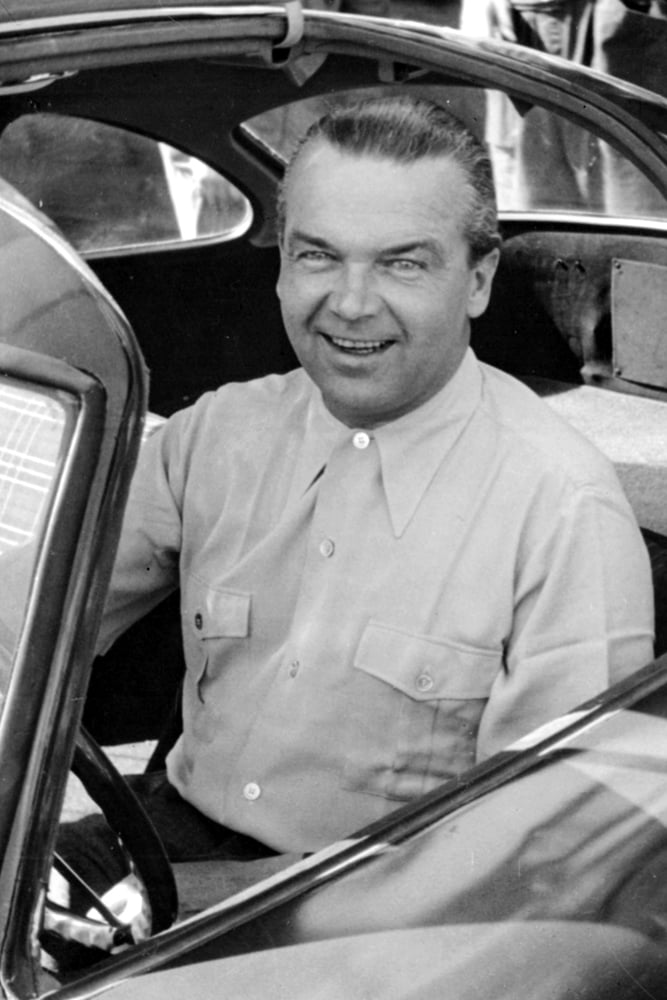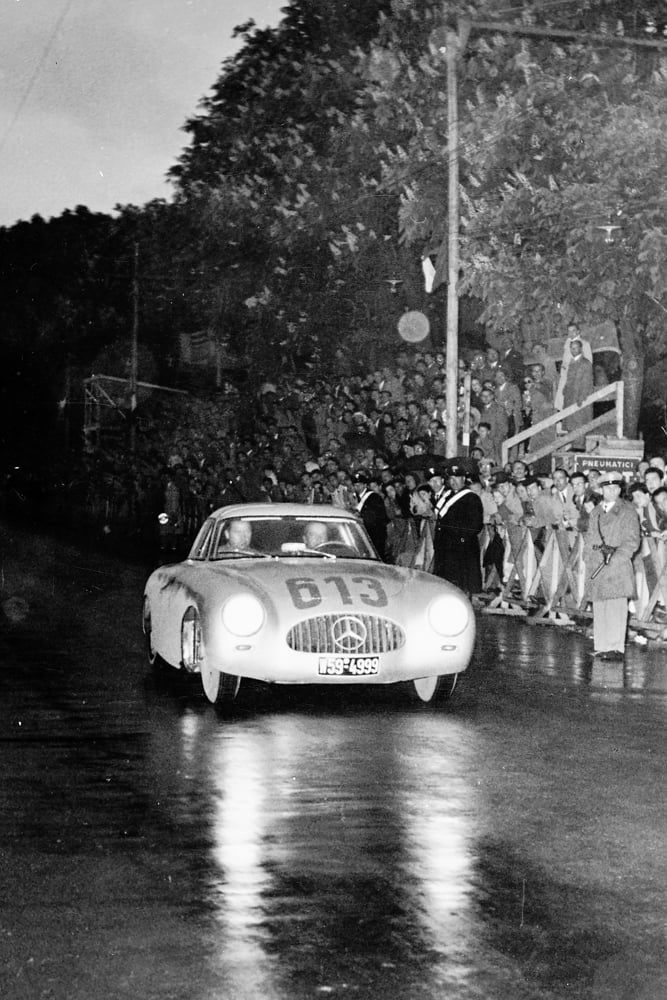 To this day, 'Caratsch' still holds the public road land-speed record, remains the only driver to have won the German Grand Prix six times, and is rightfully recognised as one of the absolute greats of motor racing. The fact he accomplished so much on the track while maintaining a modest, charming and friendly demeanor off it serves as a further testament to his legacy. But perhaps most impressive is the example he set that today's young and impressionable might like to heed: natural talent is worth nothing without hard work and unrelenting determination.
Photos: Daimler Archive