Raised in Spain to a family of architects and musicians, it was almost inevitable that Piotr Degler would follow a creative career path. After moving to Italy to study and subsequently working as a car designer, he soon realised he preferred being behind a camera than a sketchpad – and has since had the opportunity to shoot some of the world's rarest and most valuable cars. We caught up with Piotr to discuss a decade of interpreting such historic assets in his own unique way.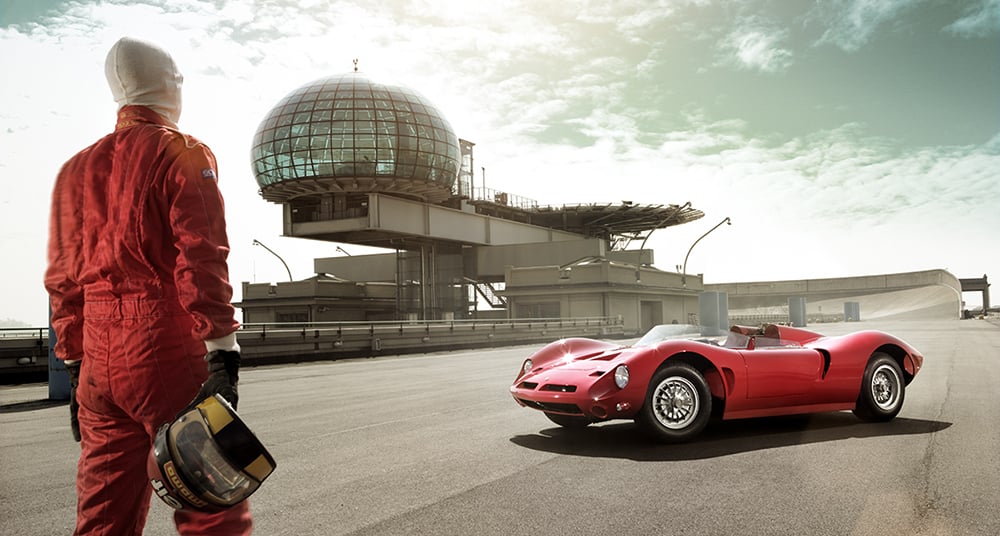 How would you describe your signature style?
It's hard to describe my signature style by myself. I mostly shoot concept cars and one-off cars, and I like to shoot them in the dark. 'Painting' with the light allows me to more effectively show the lines and forms. Each car is different and needs a different approach. Being a car designer myself helps me to understand better the ideas behind each subject, and my goal is to bring that across with the right angles and perspectives.
Styles also differ depending on who commissioned the images. A commercial campaign for a big company is totally different to my documental project 'Carros de Cuba', for example.
From where do you draw your inspiration?
I prefer not to talk about inspiration. It's all about the passion for doing what you love and having the desire to create something new. With the internet era, it's quite difficult to be original or unique, so I just try to portray the cars in the best way I can. Each car has a soul, I just try to show it through my pictures.
Why did you start shooting cars, and what was the first car you shot?
My passion for cars was evident when I was just a kid, which it's strange because there were no 'car fanatics' in my family. I also loved photography since an early age.
Ten years ago I moved to Italy to study car design and it was there that my first proper photoshoots took place. I remember shooting the Maserati Birdcage, Pagani Zonda and many others for an important Spanish car magazine, even though my knowledge of the local language was far from developed.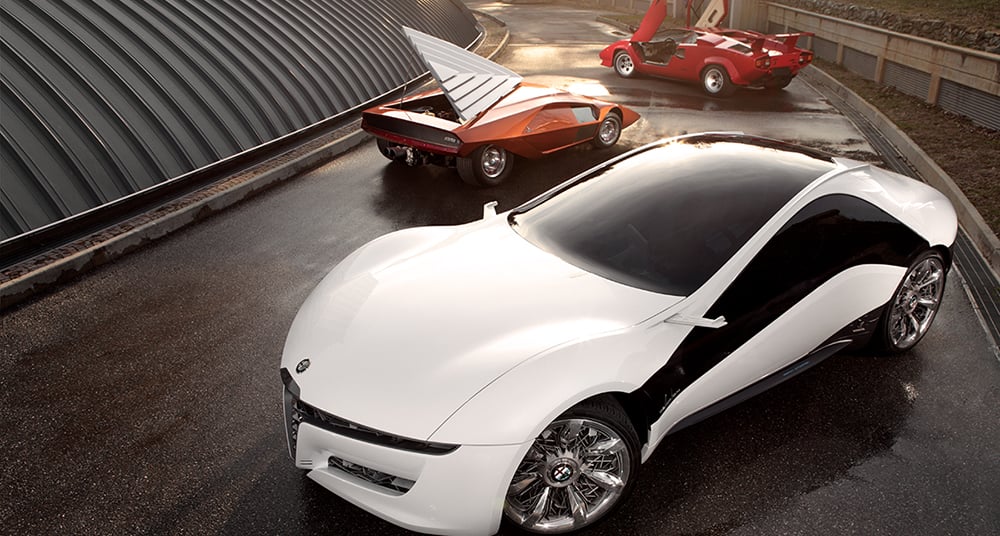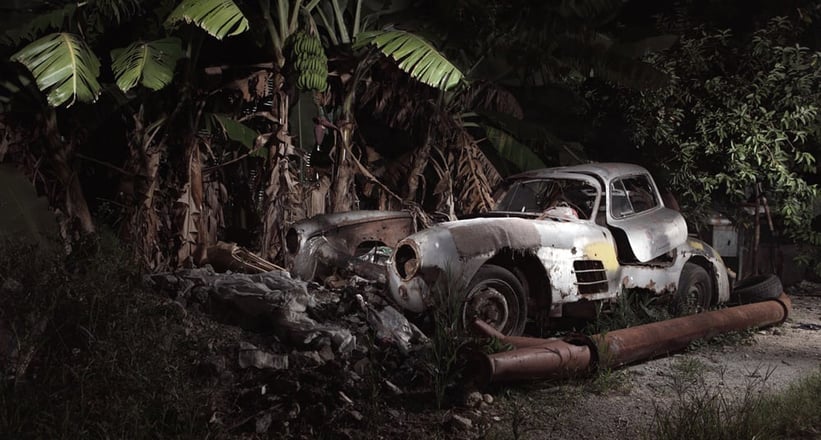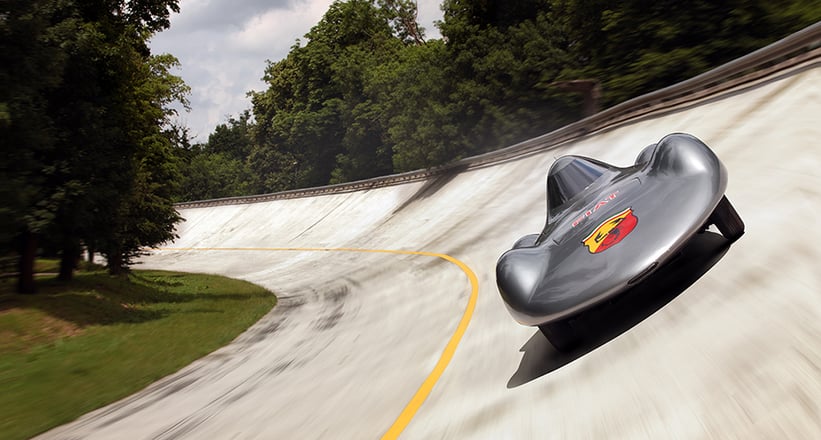 Can you describe your most memorable photoshoot?
Every photoshoot has its own story. Sometimes it's because of the car, sometimes because of the scenario, or the people you meet. There have been many highlights, and it's impossible to talk about all of them. I remember shooting a concept car surrounded by real fire (the Icona Vulcano in Shanghai), doing the official photographs for the most expensive production car ever (WMotors Lykan in the United Arab Emirates), having total access to the Bertone collection, finding the rusted Mercedes Gullwing in Cuba after weeks of research, or recently bringing the Abarth Monoposto back to the high-speed banking of the oval at Monza that has been disused for many years…
Which pieces of equipment in your camera bag could you not do without?
Obviously my camera and a good lens. But it is more about getting the right subject in the right moment and context. The gear is not that important to get a nice shot, you can even snap some amazing pictures with an iPhone. Some of the photos I post on my Instagram profile were taken on my mobile phone, and you probably wouldn't be able to tell them apart.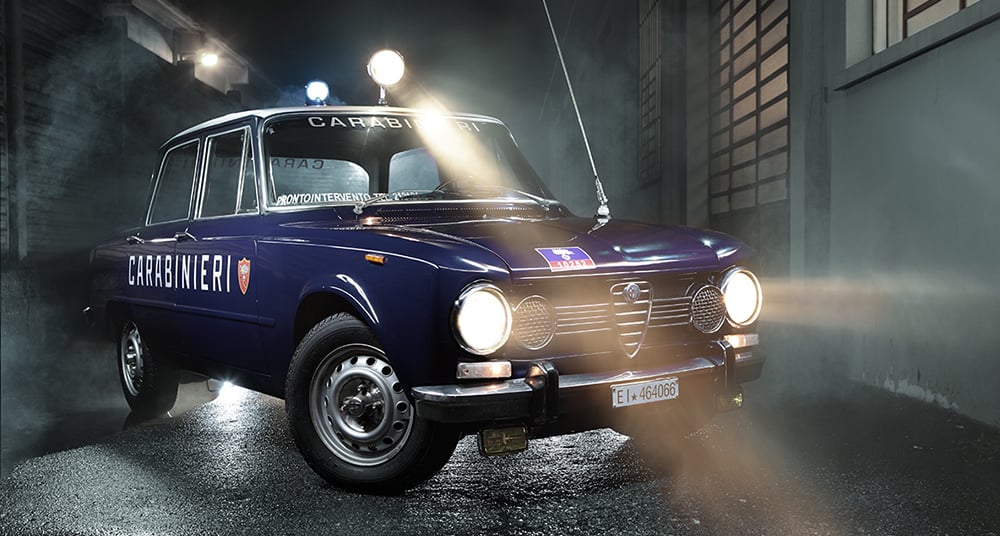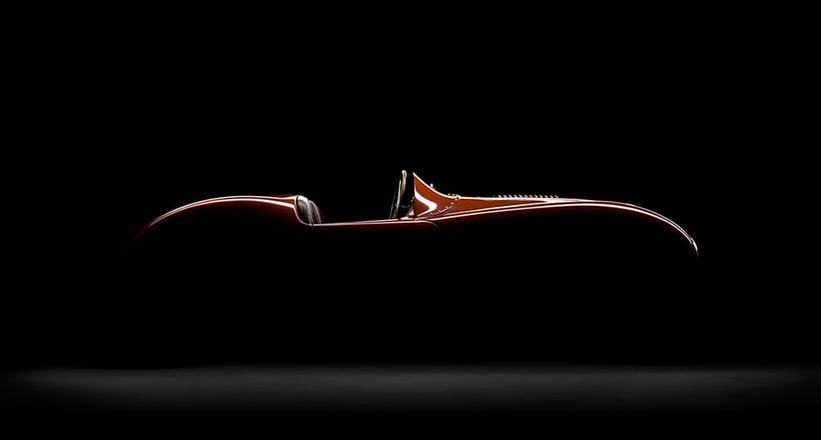 Which editing software do you use and why?
Photoshop. I try to avoid working too much on post-production or modifying a photograph too heavily. But with commercial shoots it's inevitable, and you can easily spend five hours working on a single image. In other projects, such as the Carros de Cuba book, I only used it to calibrate the colours and contrasts before going to print, which is a normal procedure.
Describe your dream photo shoot?
One where I don't need to work in a rush.