Goodwood Speedweek was finally that hit of octane we have been waiting for
The cars were not the only stars as Goodwood motor circuit turned itself into a live film set for a few days in October, we were there to capture all the action.
For a brief moment on Saturday afternoon the grid was packed with Ferrari 250 SWBs, Jaguar E-Types, Cobras and Lotus Elite. Historic motor racing's best drivers stood proudly next to their cars, but you could hear a pin drop. Mark Knopfler of Dire Straits gently played an acoustic version of 'Going Home', a mark of respect for his friend Stirling Moss, who passed away in April.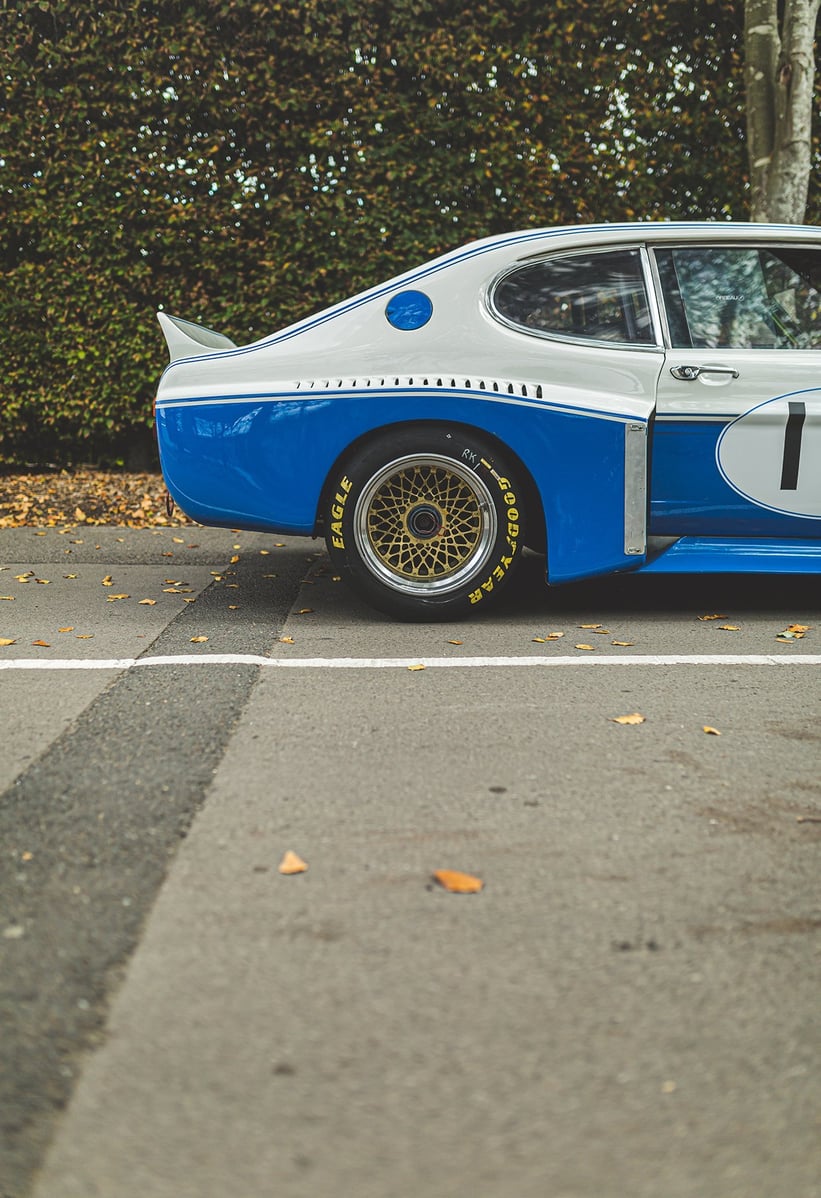 The Duke of Richmond gave a moving speech to the grid, Stirling's iconic Rob Walker Ferrari 250 SWB parked, with his helmet and goggles placed on the bonnet. There was not a dry eye on the grid, as the privileged crowd applauded the great British racer.
What followed was a race that reminded us why Goodwood is one of the leading historic motor racing events in the world, a one-hour, two-driver race, into the sunset. What a race it was too, the James Cottingham/Harvey Stanley E-Type hustling the Gary Pearson/ Alex Brundle E-Type for the first part of the race, until an incident saw the Pearson car retire along with David Clark in his Lotus Elite and Martin Halusa in a Ferrari 250 GT SWB.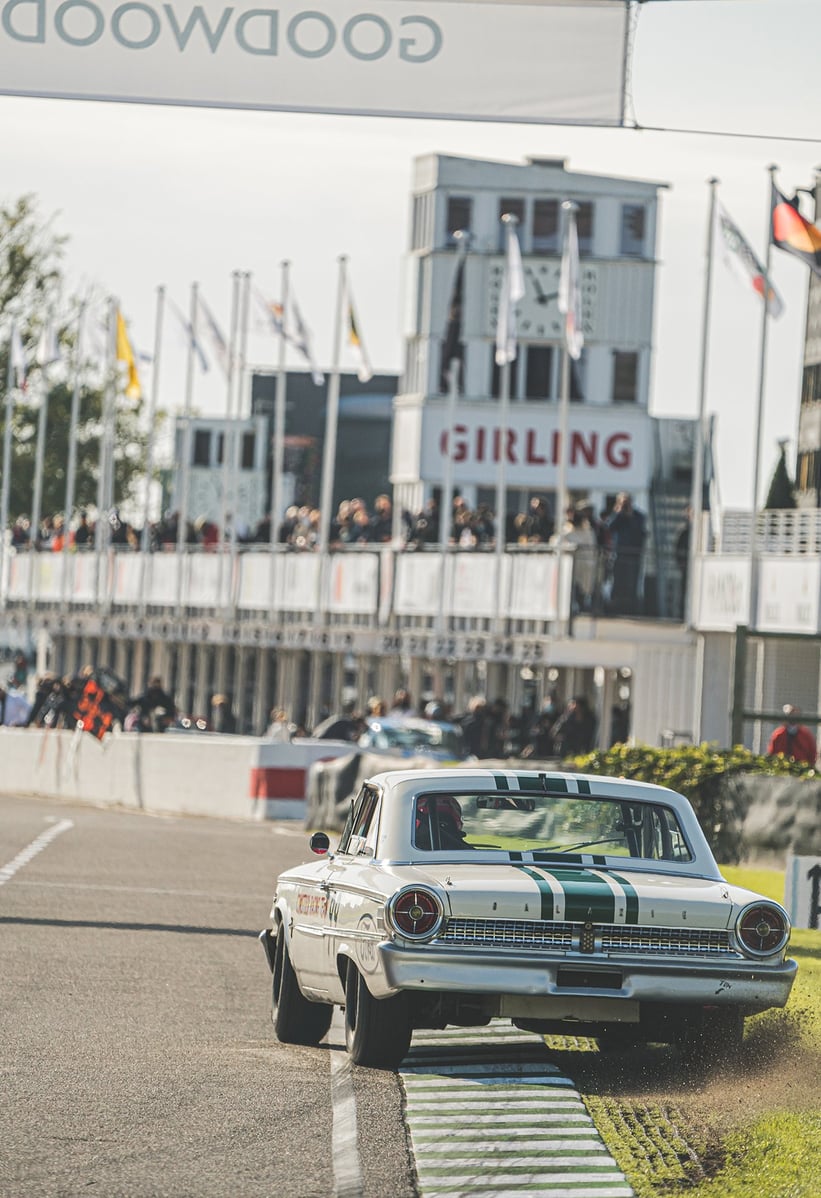 After 60 minutes of racing, James Cottingham took the flag just one second ahead of Rob Huff who was sharing another E-Type with Richard Meins. Gregor Fisken and Marino Franchitti taking third in yet another Jaguar E-Type.
What the race track delivered, the paddock missed this weekend, there was a distinct lack of 'fever' with familiar friends and faces missing, the paddock lacking that Goodwood buzz.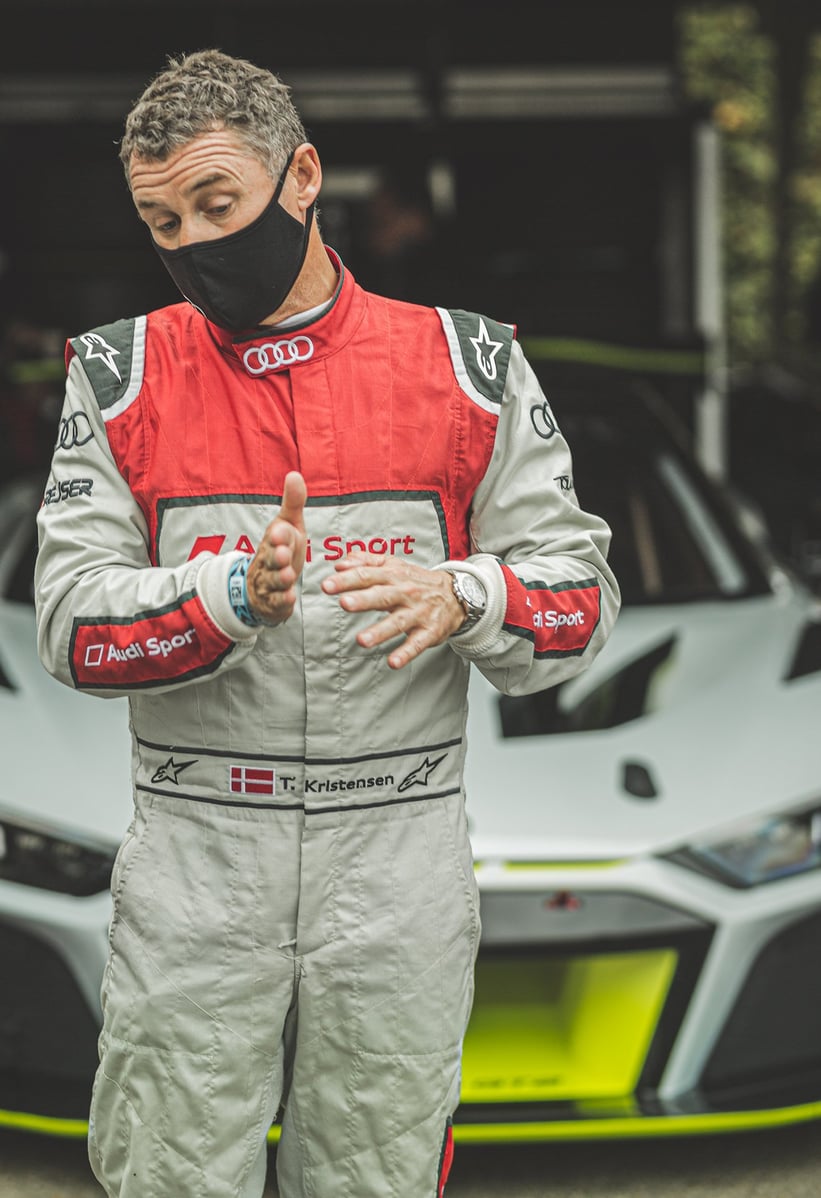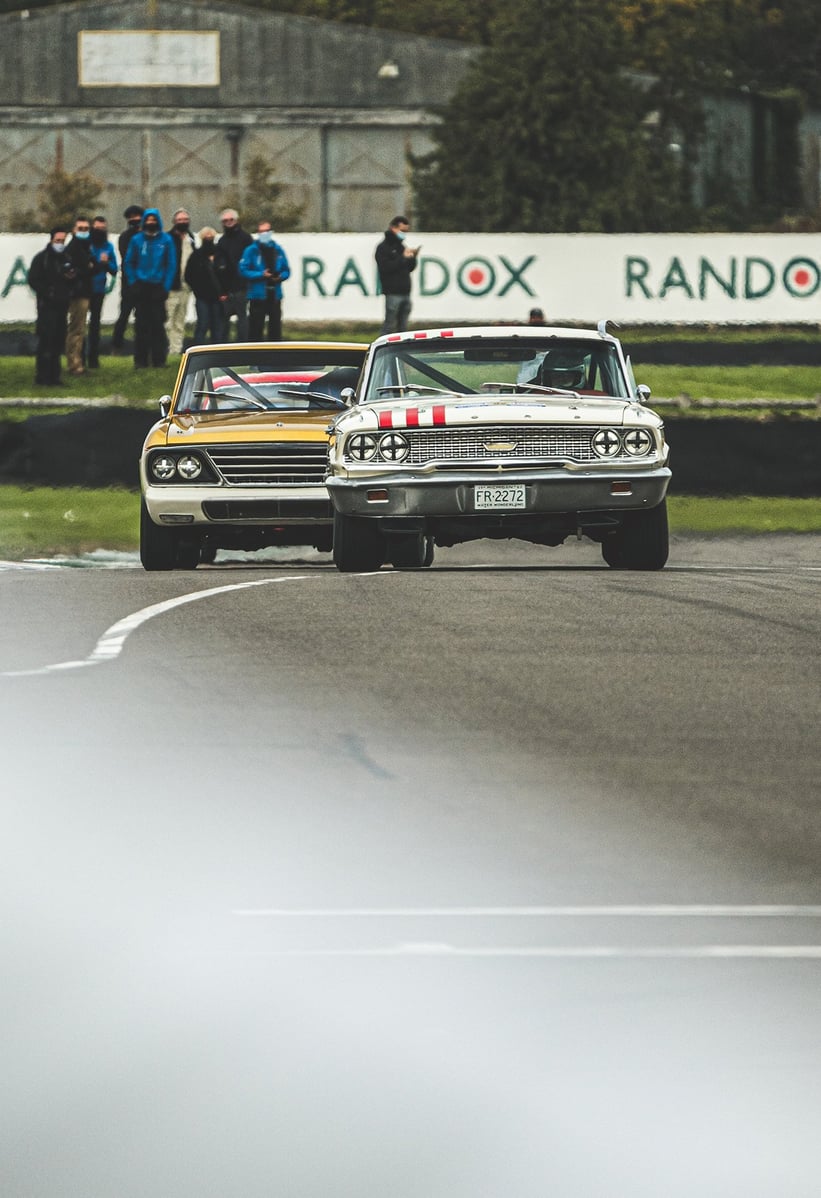 Rightly so the event was a closed affair for people who were required to be there as members of race teams or media reporting on the event. As Karsten Le Blanc put it "this feels like a very exclusive track day, I feel so lucky to be here". What this did allow was a unique opportunity to spend time indulging in the details of some of the fantastic cars assembled together.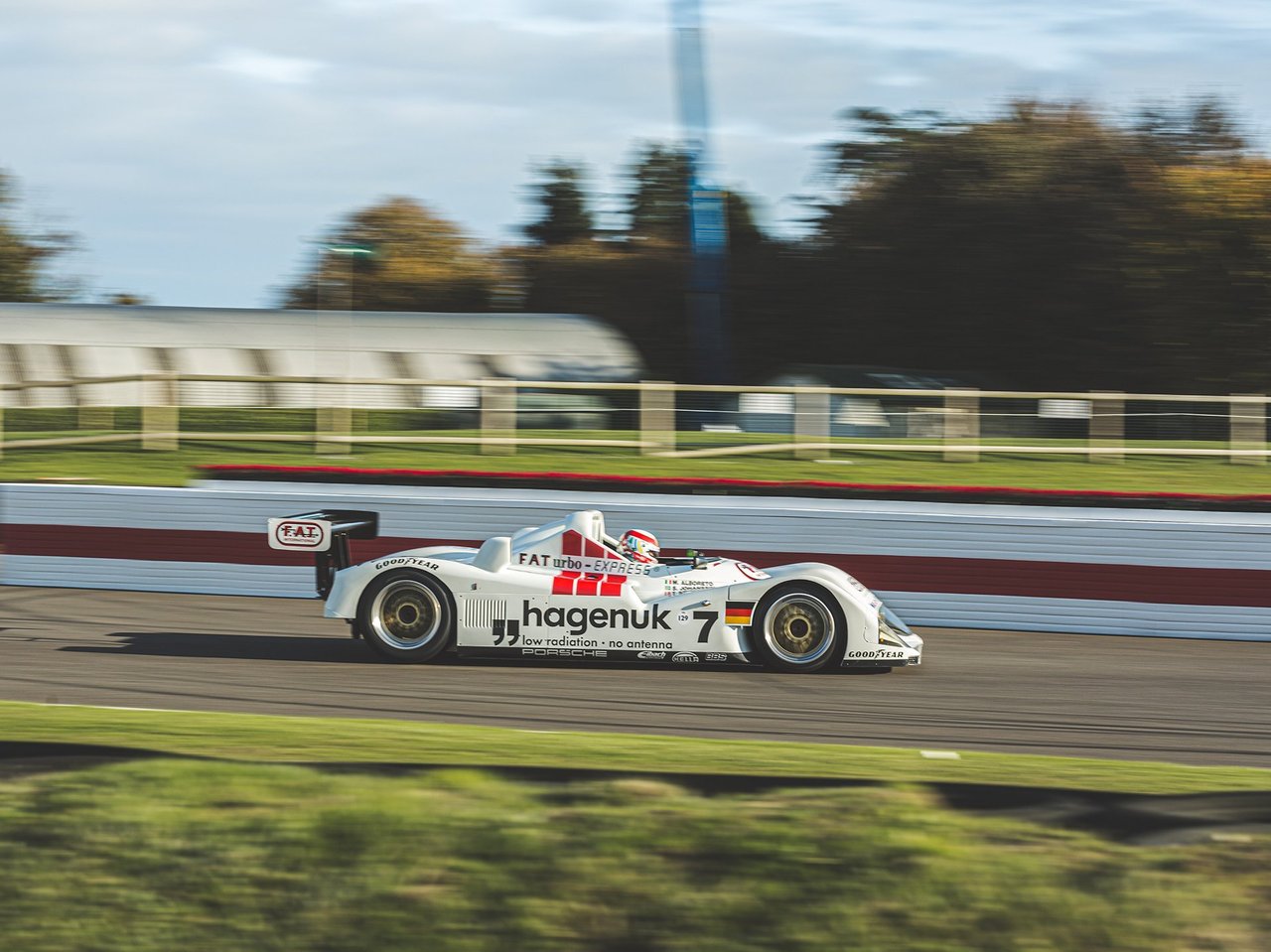 A personal highlight was the 1997 Le Mans winning Joest Racing Porsche WSC95, reunited with its driver Tom Kristensen, who took the first of his nine wins with the car. Both Porsche and Jaguar were well represented with their Le Mans cars making regular fast demonstrations around Goodwood's 3.8 kilometre circuit.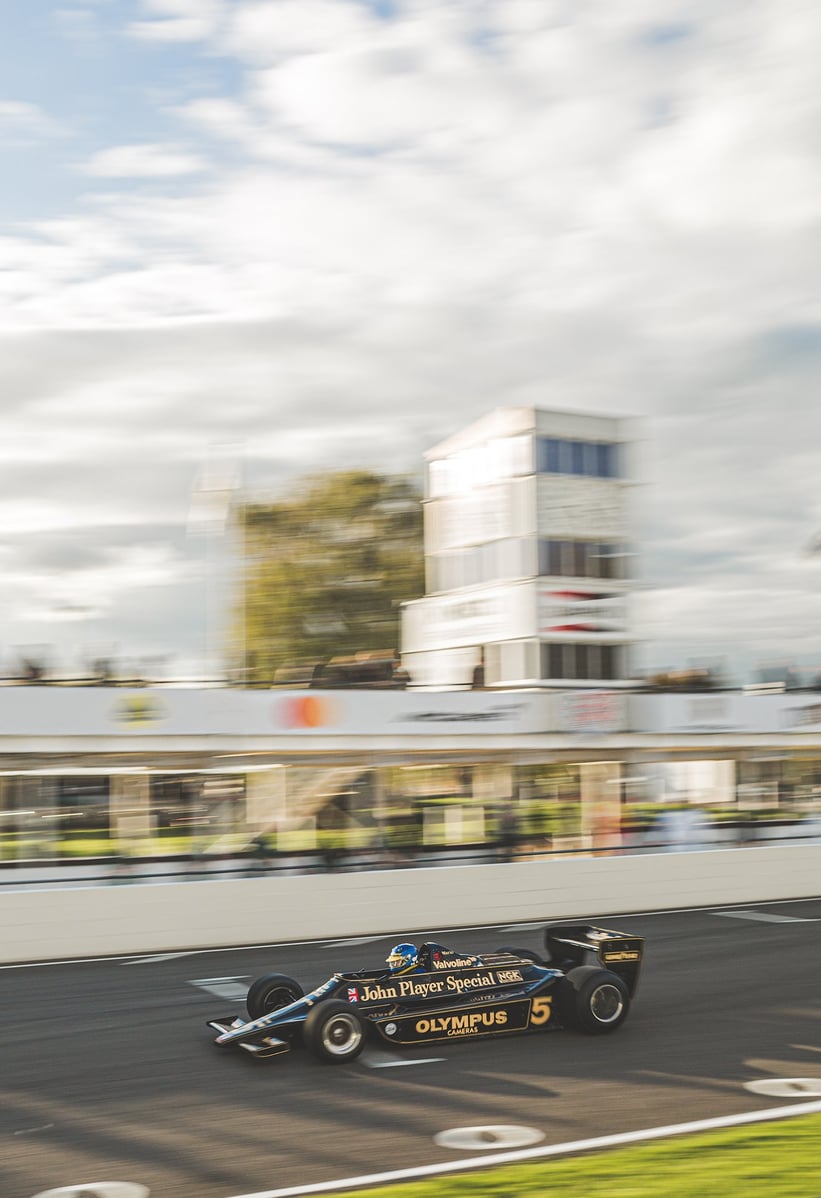 More up to date was young superstar in the making, Harry King, current leader of the UK's Porsche Carrera Cup. The 19 year old was flying during the Shoot-Out that saw a selection of cars aiming for the lap record from a standing start. On Sunday afternoon Harry managed an impressive time of 1.17.443 in the 911 Carrera GT3 Cup car.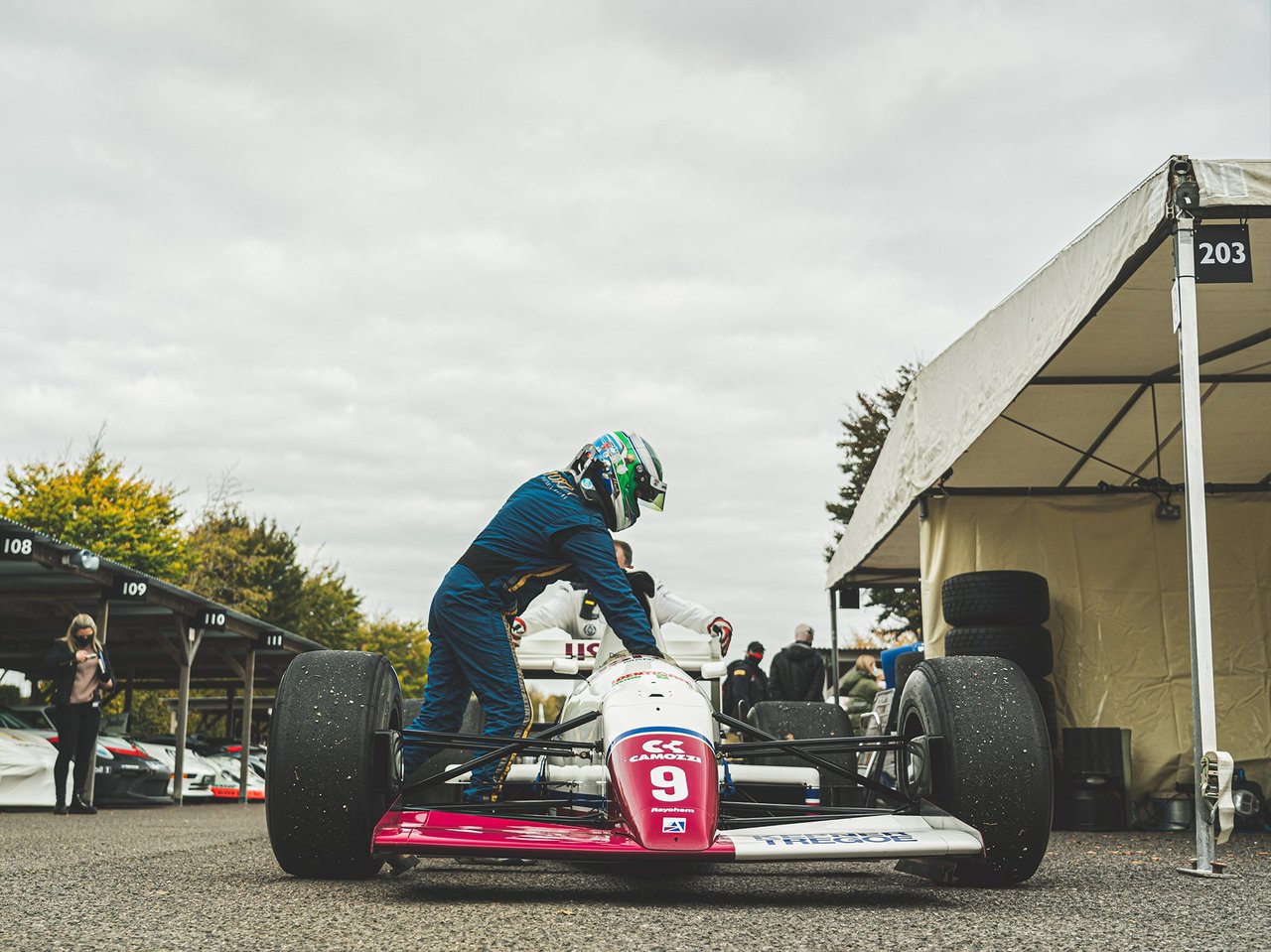 The eventual victor in the Shoot-Out was Nick Padmore, with a phenomenal 1.09.973 in the Arrows A11 1989. In second was James Cottingham driving the Dallara SP1 LMP. The distinctive sound of the Judd V10 is one of the greatest from a racing car, but what is it like to drive a Le Mans car flat out at Goodwood on cold tyres? We caught up with James to find out.
"Since 1998 we have been privileged to race historic cars at Goodwood, the prospect of driving a modern era LMP car was quite daunting. No run off, no gravel traps, great speed and very late braking."
The short run from the holding area to the start line meant there was very little chance to generate any heat in the tyres, so how did James prepare for that? "We choose to run wet tyres, but also you have to consider the carbon brakes that take time to get heat through. You can however really take advantage of the downforce on a fast track like Goodwood, it was a totally unique opportunity to what I am used to."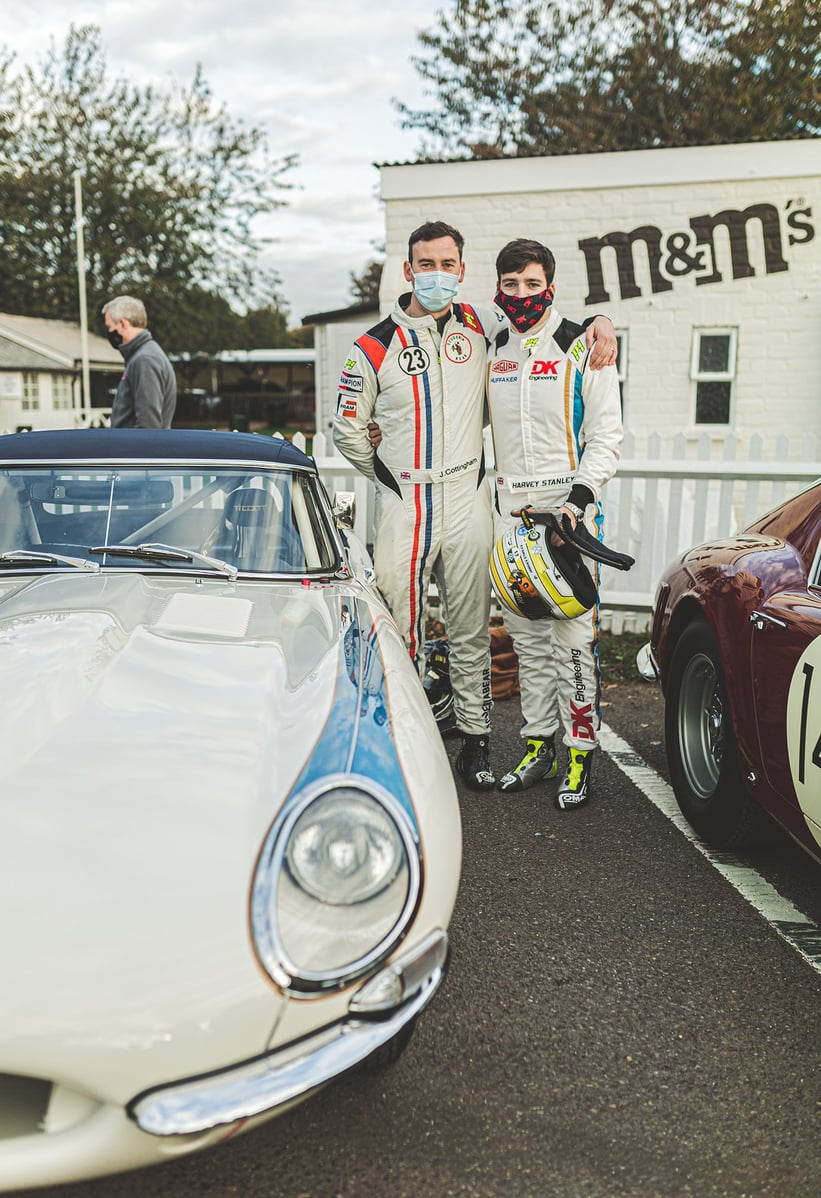 "It was a hell of an experience, today at the end of the lap all I wanted was more. In two laps, to get within 1.6 seconds of Nick (Padmore), I was very pleased with that. On reflection, with more laps, I think I could have given him a run for his money."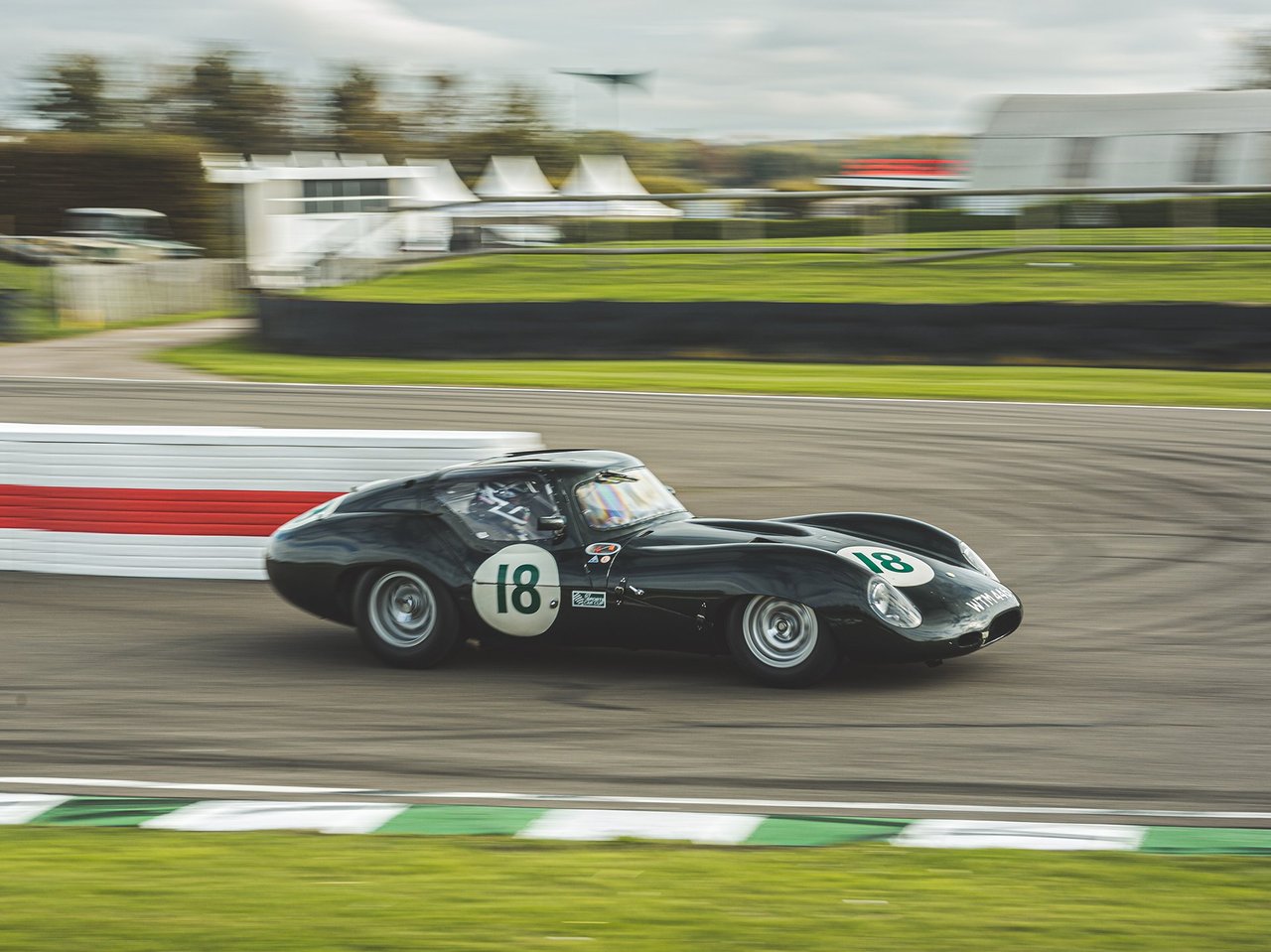 Two crowd favourites were also on the unique Speedweek race card, The St Mary's Trophy and the Gerry Marshall Trophy. Saloon car racing over the years has always provided door-to-door action and once again they didn't disappoint. Stig Blomqvist doesn't act like your average 74 year old, winning part one of the St Mary's Trophy in the fearsome Ford Galaxie 500 before jumping in a Ford Capri and leading half of the Gerry Marshall Trophy sprint.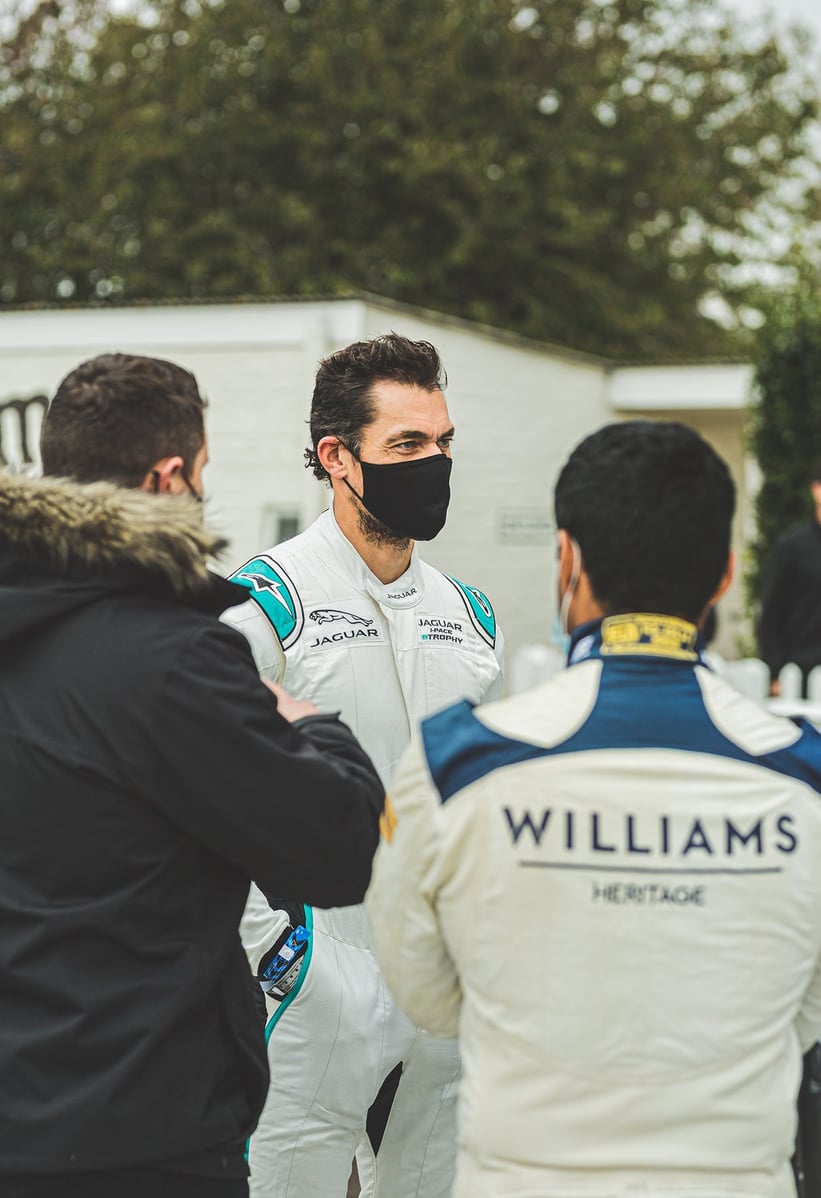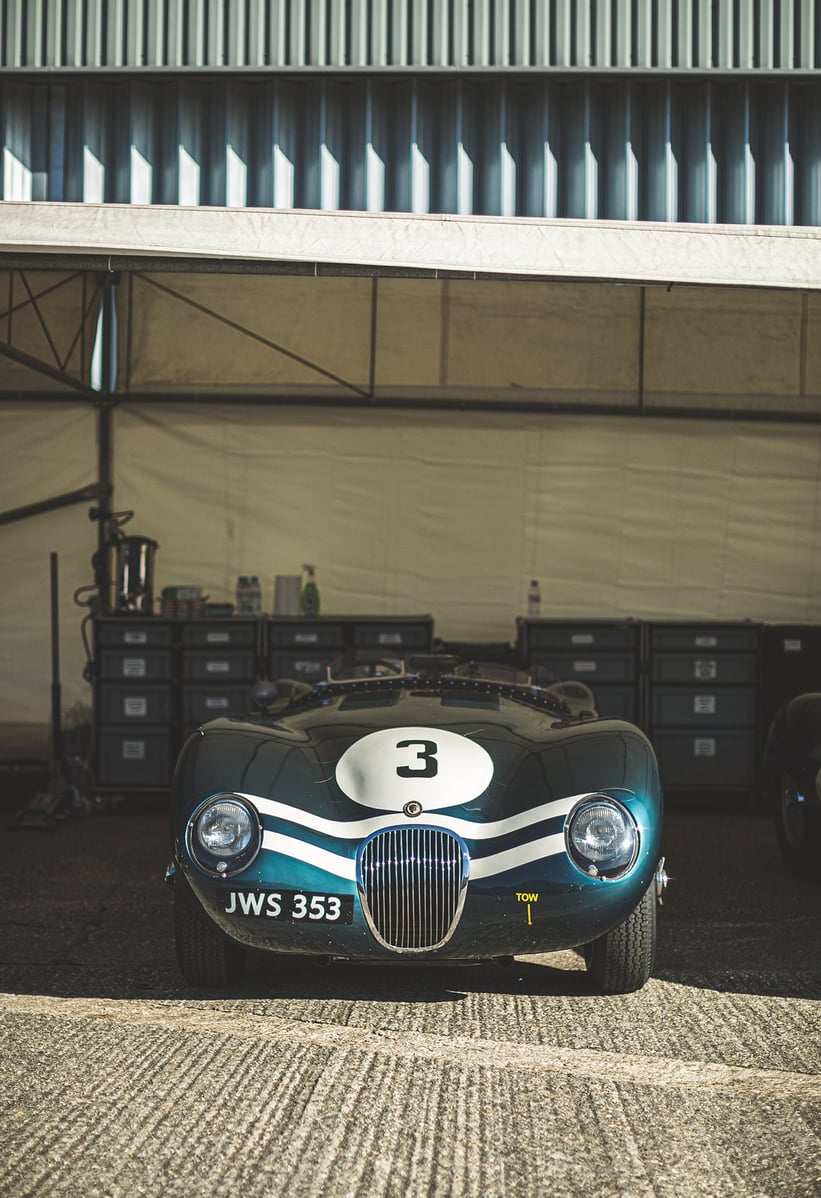 Our driver of the weekend had to be Andre Lotterer, winning both the Gerry Marshall trophy and dominating the RAC TT Celebration. Andre's silky smooth driving in the Lister-Jaguar Coupé was a masterclass, eventually finishing almost 10 seconds clear of his nearest rival. Sharing the car with Frederic Wakeman, Andre had already placed the car on pole position and during the race recorded a lap time of 1.24.6 the only car to go under 1.25, fending off the mighty Cobras and TVR Griffith 400.
Prettiest car of the weekend surely has to go to the gorgeous Nick Mason owned, Maserati Tipo 61 'Birdcage', driven to victory by Marino Franchitti in the Lavant Cup.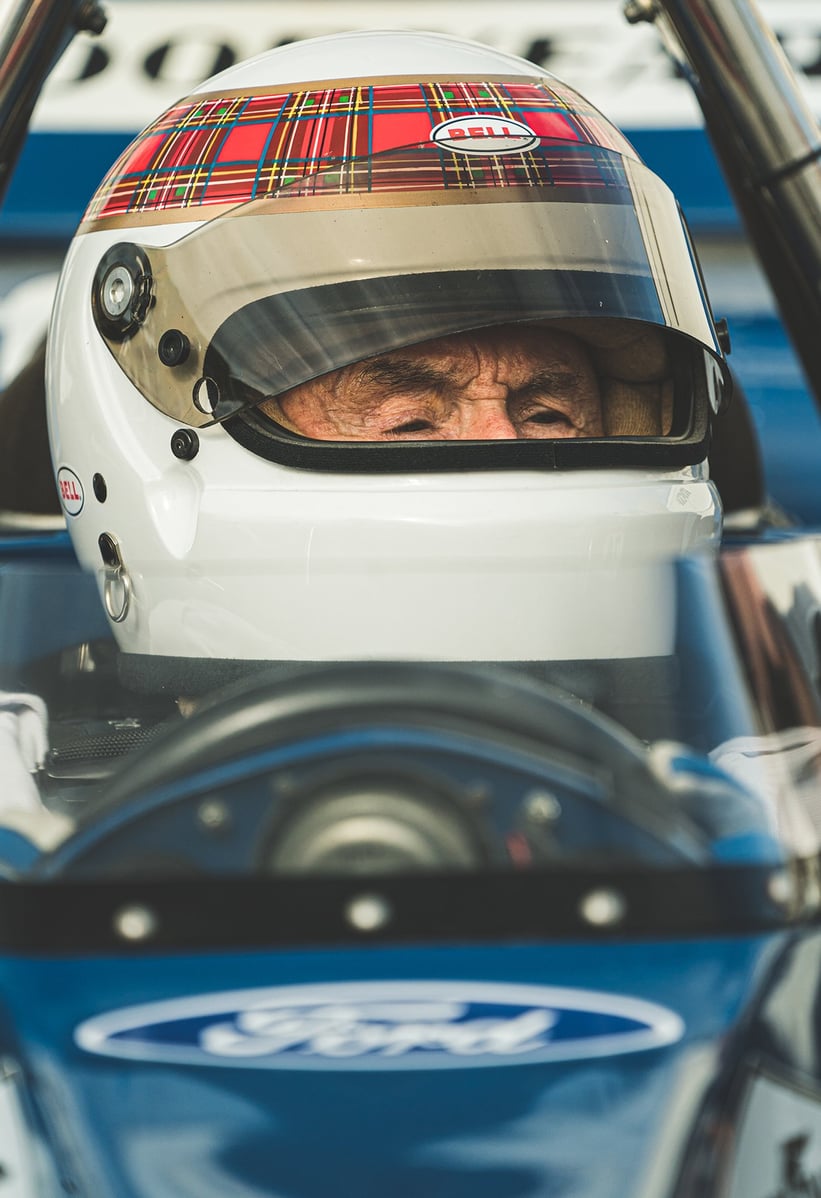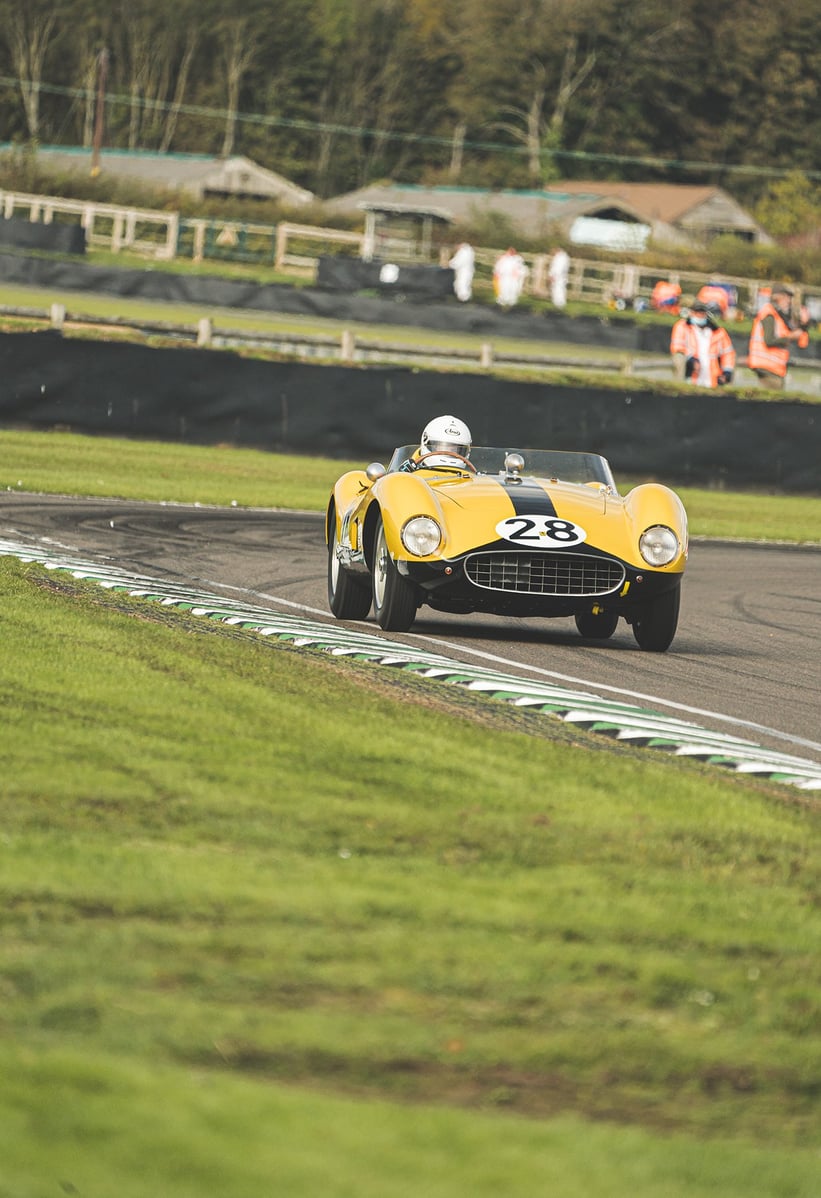 The Duke of Richmond and his team have managed to pull off what at times had looked like the impossible in 2020. Careful planning and strict guidelines for attendees made this event happen.
While it perhaps didn't have the atmosphere of a traditional Goodwood event, it was never about that. Speedweek was about putting on a spectacle for those watching from home with amazing camera footage never before seen at a motorsport event.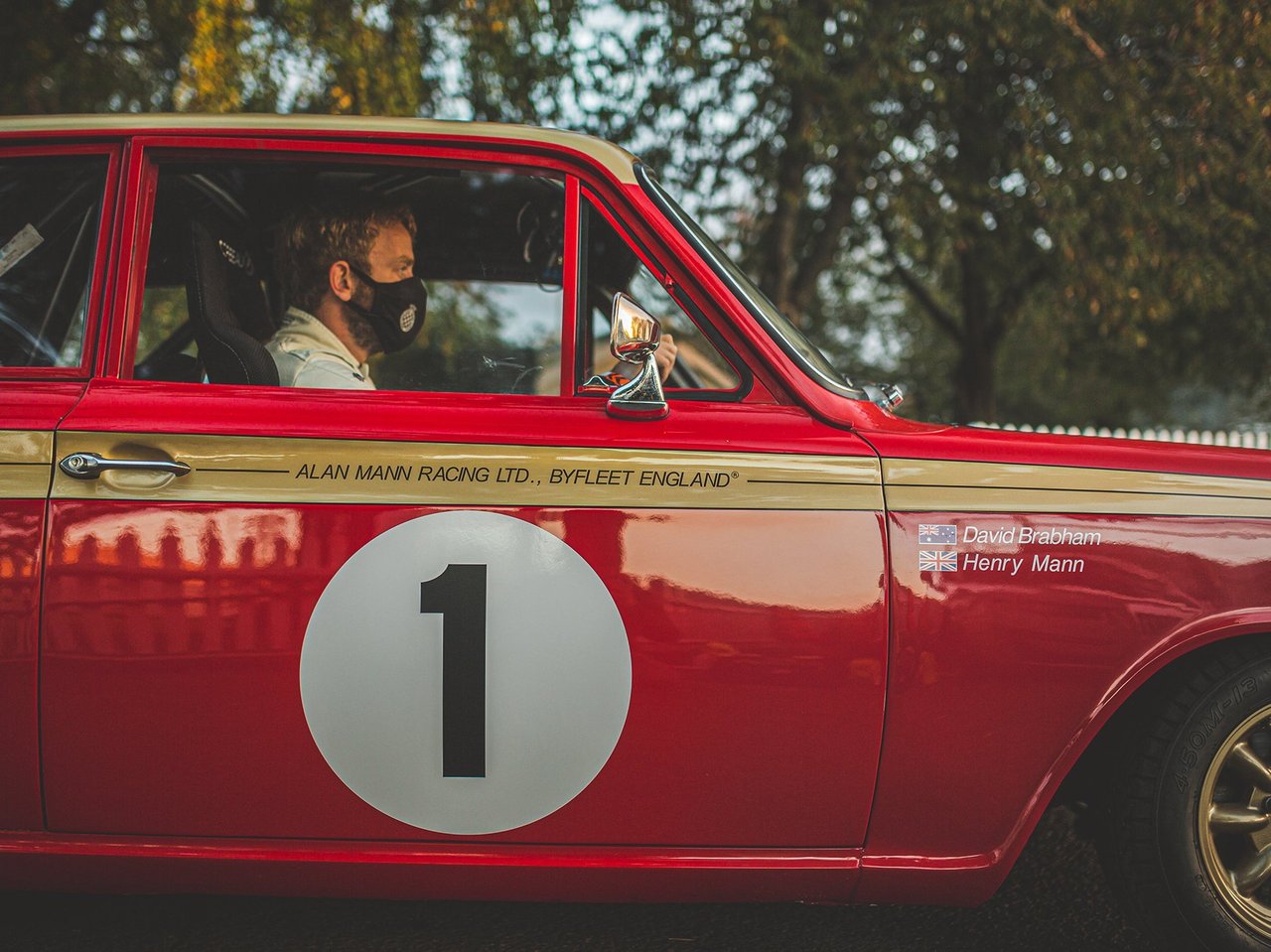 Our thirst for historic racing in 2020 has finally been quenched, and for that we say, thank you Goodwood.
Photos: Rob Cooper for Classic Driver © 2020