Conservatorium Hotel Amsterdam: Fine tuning
Even the elevator music is highly sophisticated at this luxurious Amsterdam hotel. And it's not confined to the elevator, in keeping with the history of the landmark building that once housed the Sweelinck music conservatorium.
Described as the city's most fashionable hotel, the dazzling new Conservatorium is not your typical five-star hotel, with people just checking in and out, or businessmen having meetings, but a warm and personal venue where guests can feel perfectly at home. The inviting and playful lifestyle hotel is ideally located in the cultural centre of Amsterdam - the Rijksmuseum is just a few steps away - and it promises a high level of personalised service as well.
However, there is much more to the Conservatorium's appeal than just its atmosphere and location. The one-of-a-kind hotel is an interesting combination of neo-Gothicism and sleek contemporary design: Italian designer Piero Lissoni, famous for his clean lines and demure fabrics, has playfully contrasted the building's 'Golden Age' past with ultra-modern elements such as a spectacular glass-topped atrium and an exposed, angular steel staircase to create an intricate mix of old and new. By using the building's historic backdrop, Lissoni has created a 'fashion hotel' where the building's past is skilfully connected with its present.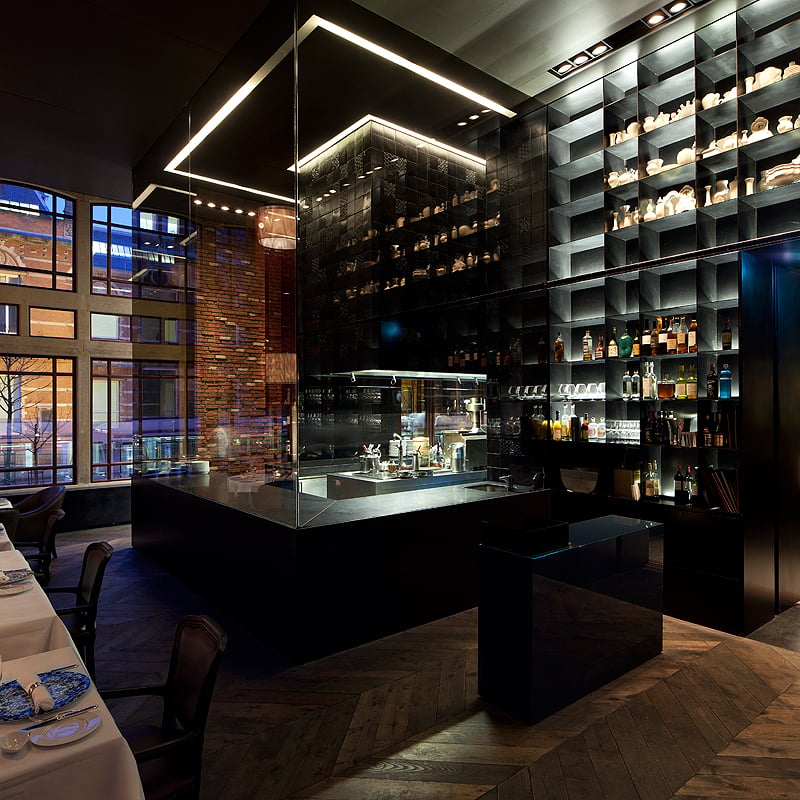 Meanwhile, the design of the 129 rooms uses a combination of dark wood floors, contemporary furniture and flashy colours to add drama to the interiors. The original lofty ceiling has been left intact and the oversized windows provide an on-going flow of natural daylight into the spacious rooms, with panoramic views over the city centre.
Finally, as a way of paying tribute to the Amsterdam Conservatorium's legacy, soothing classical music is played throughout the vaulted corridors of the hotel.

Photos: Conservatorium Hotel Amsterdam