Welcoming the Bugatti Centodieci with the two ultimate EB110s at Nardò
With production scheduled to start next year, Bugatti headed to the Nardò proving ground to fine-tune their Centodieci hypercar, and what better way to welcome their new homage than with two of the most extreme EB 110s?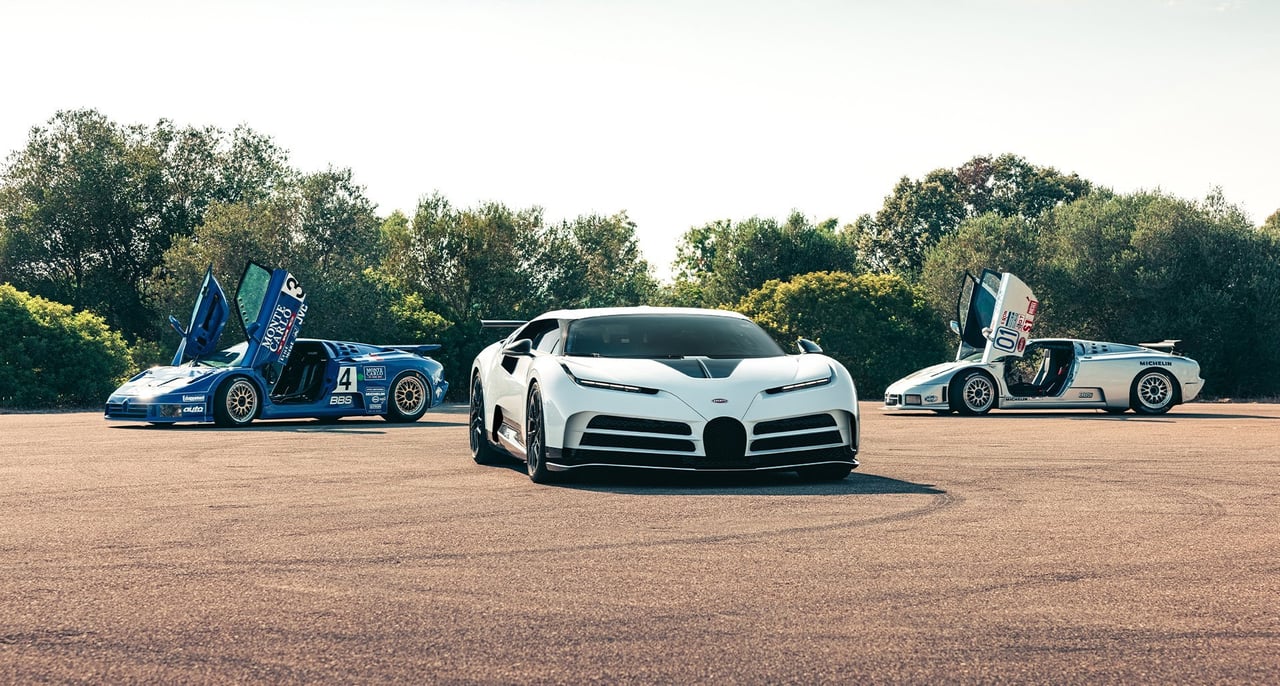 When the EB 110 was launched in 1991 to celebrate Bugatti's 110th anniversary, the historic company had appeared lifeless for almost 40 years. What a comeback it was though, with a world-beating quad-turbocharged V12 and a 213 mph top speed, the EB 110 set the tone for Bugatti's creations up to the present day. Now, more than two decades later, we welcome the homage to the car that brought Bugatti back from the brink, the Centodieci, pictured here with two of its namesake's most extreme iterations.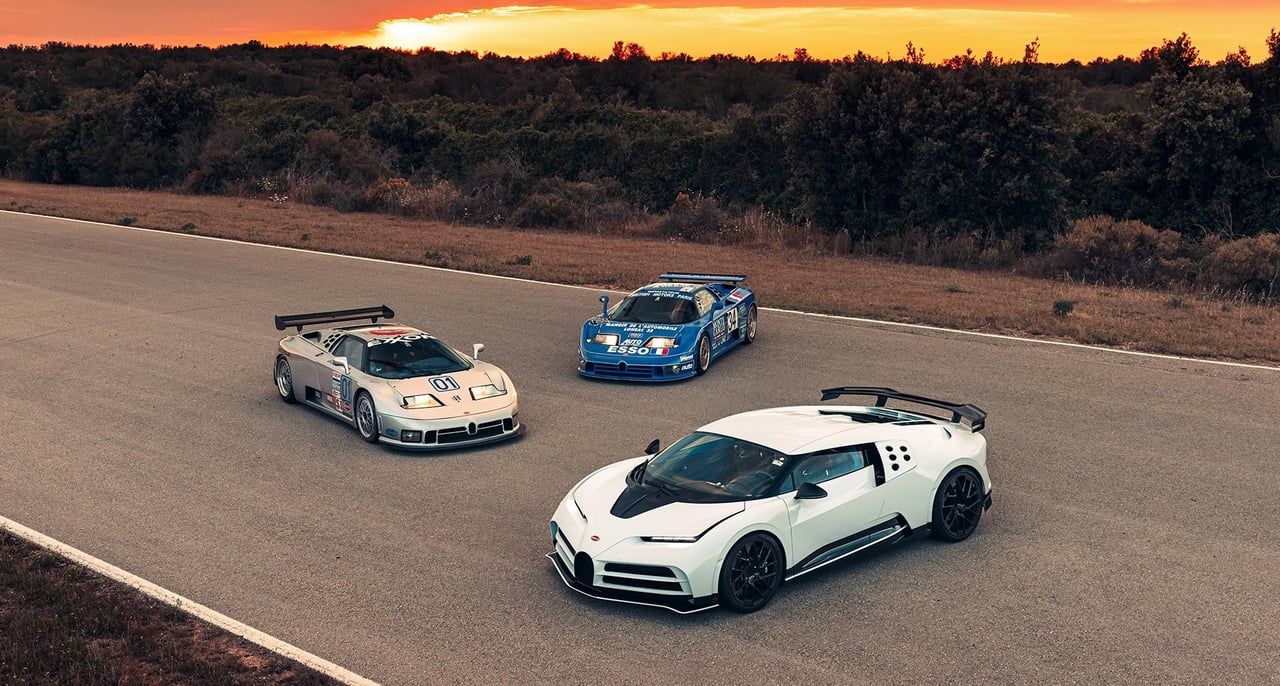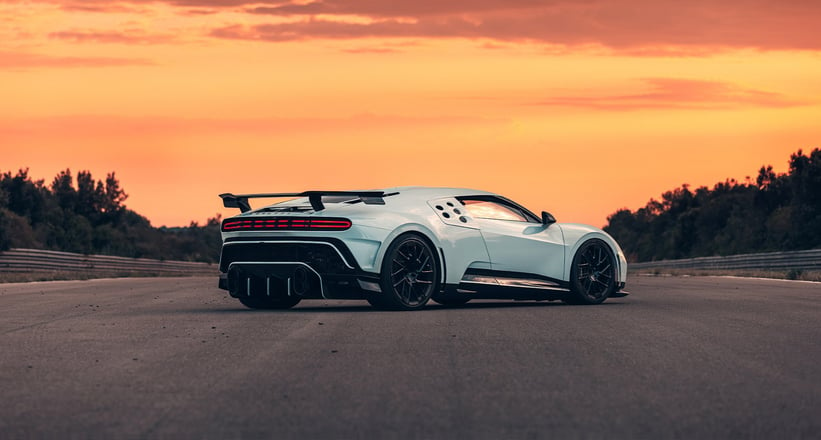 The blue car is firmly in Holy Grail territory - one of two factory built EB 110 LMs designed to go racing at Le Mans, which they did in 1994. The silver car is equally special; an EB 110 Sport Competizione driven by gentleman driver Gildo Pallanca-Pastor in the American IMSA series as well as BPR endurance races from 1995. While they're both battle-proven racers, the Centodieci is at Nardò for Bugatti to check their simulated data in the real world. Despite being limited to a run of just 10, Bugatti are putting much time and care into the Centodieci's testing as they did with the Chiron in order to ensure it lives up to both the EB 110 and Chiron's lofty standards. Cruising three-abreast on the Nardò high speed test track, it's plain to see how masterfully Bugatti's designers have modernised the EB 110's hunkered-down form. However, with almost 1000 PS more than the 610 PS EB 110, I'm sure the old guard is relieved it doesn't have to compete with Bugatti's newest monster.
Photos: Bugatti