Spanish barnfind: Untouched Mercedes 'Fintail' emerges near Alicante
Most classic car collectors prefer either a well-preserved patina, or a perfect restoration. This 1965 Mercedes 'Fintail', found untouched in a garage near Alicante, is neither. It's simply brand new…
"J.M. reportedly loved bullfights, getting himself chauffeured to the arena every Sunday"
The Horizon Blue Mercedes 190c shown here, better known as the 'Fintail', was exported from Germany in 1965 to its last owner, who resided in sunny Spain. His initials, J.M., adorn the driver's door and he reportedly loved bullfights, getting himself chauffeured to the arena every Sunday. For the rest of its days, though, the 'Fintail' lingered in a small garage, untouched and unloved, despite being in miraculously good condition.
Left to rest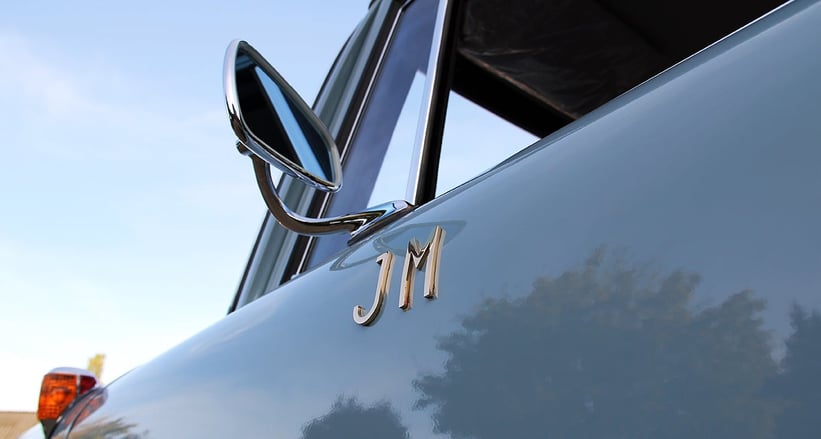 After the owner fell ill and passed away, his widow decided not to sell the car, but to properly store it. The 'Fintail' was jacked up in a small garage near their house, shrouded in a tailor-made car cover and left to rest. Earlier this year, though, the Hamburg-based classic car dealer Wilfried Hallier located the lost gem in the small village near Alicante, and brought it gently back to Germany.
Skilfully revived
When we first encountered the elegant 190c on the former Karstadt estate, northeast of Hamburg, it left us speechless. From the blemish-free paint and immaculate chrome trim to the sumptuous leather and spotless engine bay – everything about this car screams perfection. Even the original sun visors are boxed in the boot, found next to the owner's manual and a small pot of 'Horizon Blue' touch-up paint.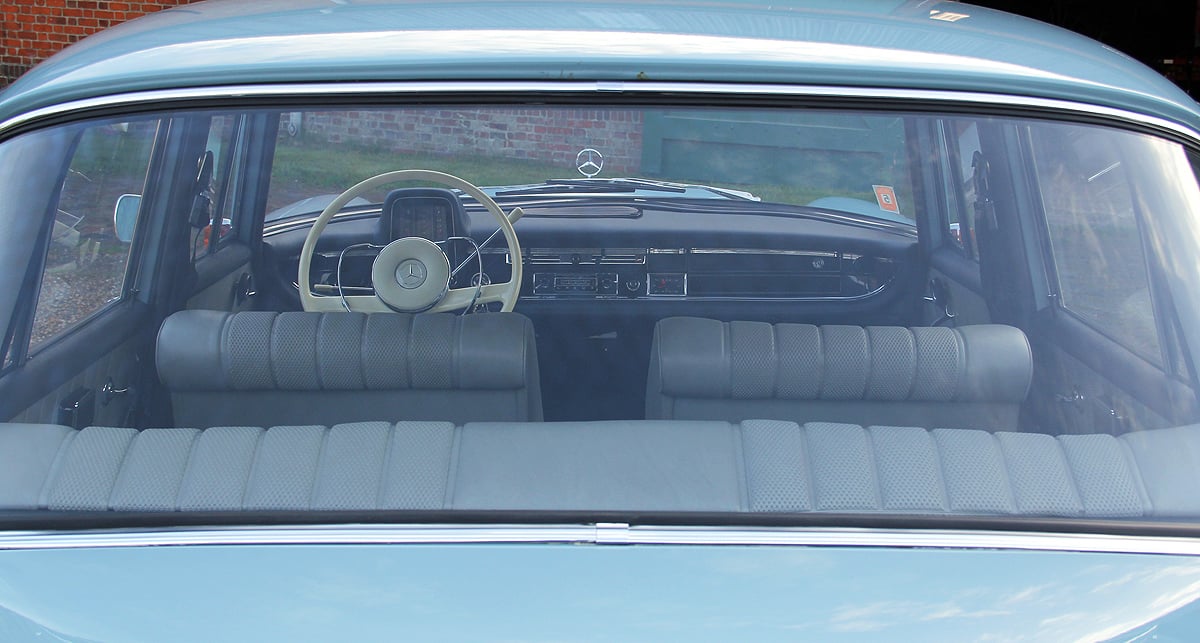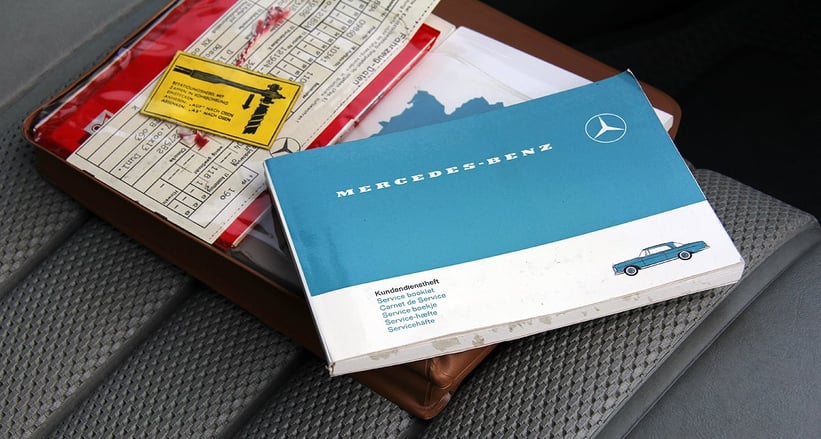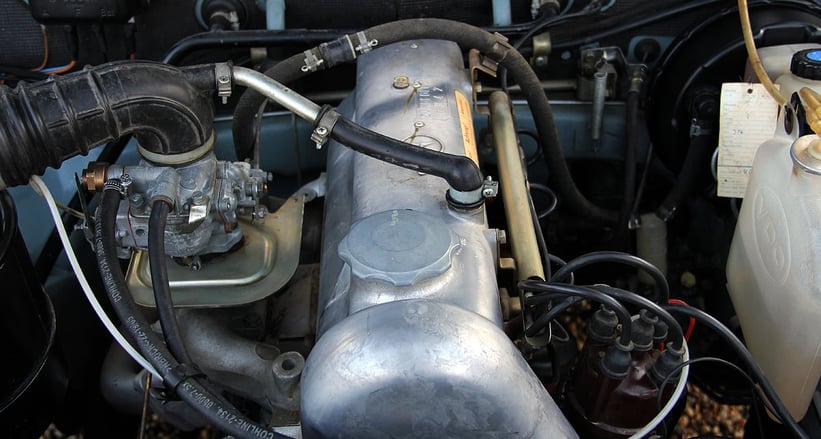 Once inside the bright and spacious interior, it's easy to imagine how El Señor enjoyed his weekly trips to and from the bullring. The ivory steering wheel looks freshly polished, as does the Becker Mexico stereo. Peer closely into the grand instrument binnacle and you'll discover this car has covered a mere 2,800miles (4,500 kilometres) since 1965.
Just as it was when delivered
The engine starts promptly on the first turn of the key, as it would on its day of delivery. The typical age-induced smell of fuel is nowhere to be found though, perhaps because Mr. Hallier has replaced all the important lines and fluids.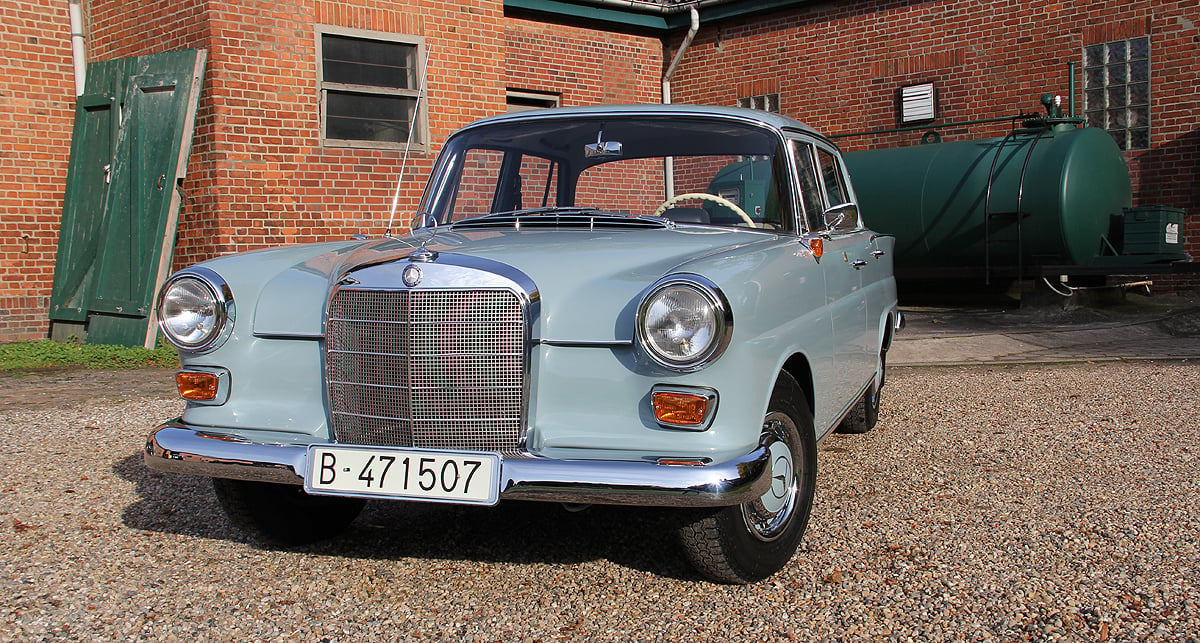 Unsurprisingly, it drives like a 'new' car, too. It's unbelievably good; nothing rattles, knocks or squeaks. Certainly, a ride to the bullring in the 'Fintail' today would be every bit as relaxing as it was 50 years ago. Olé!
Photos: Jan Richter