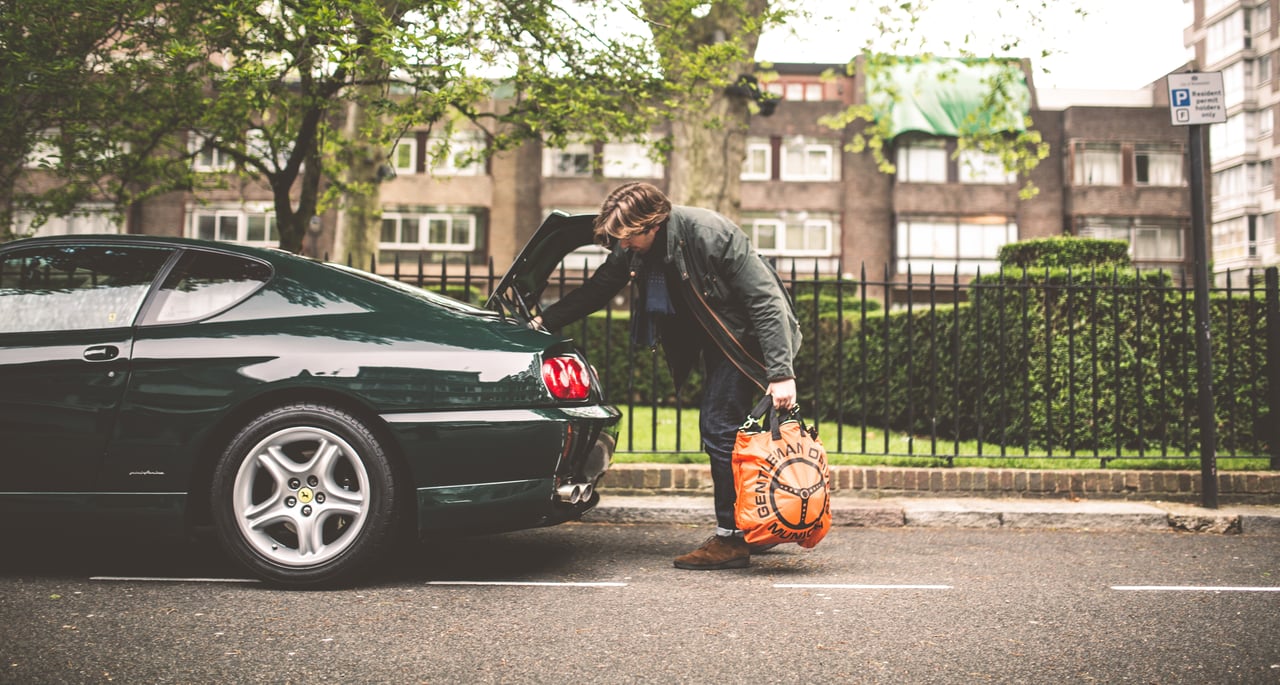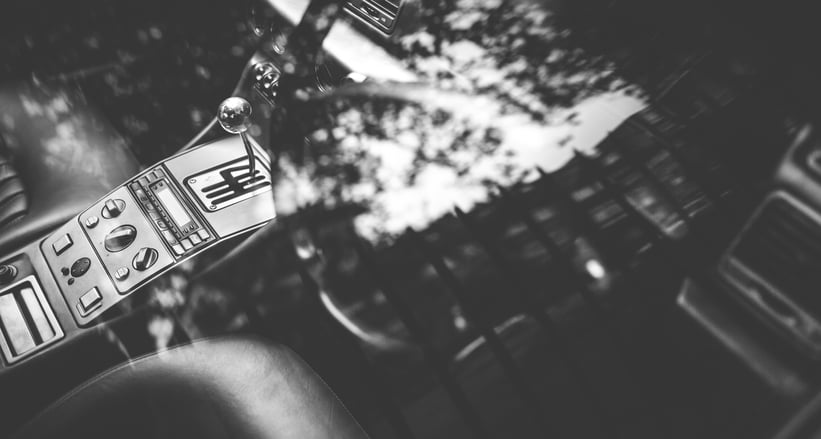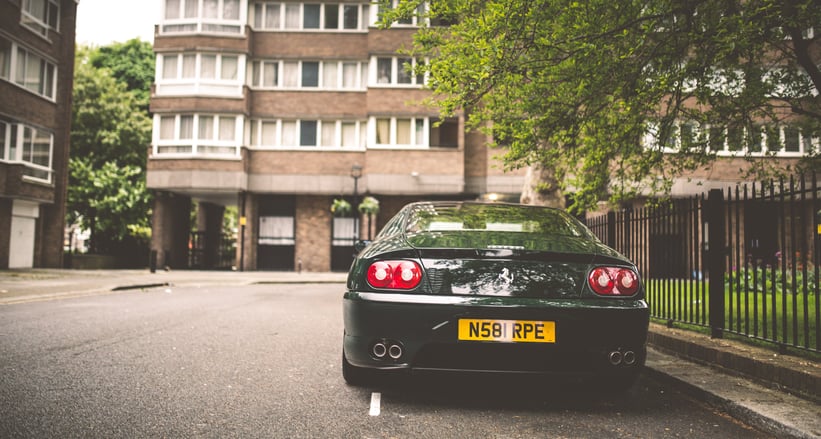 It's early morning in Notting Hill, and Sam Hancock has just shattered the peace with his dark green 456, originally owned by Rowan Atkinson. We're joining Sam on the way to Rockingham, where he's due to be testing a Ferrari 512 BB LM ahead of the Spa Classic. Alas, the silhouette racer won't play ball today, but, nevertheless, Sam will manage to blag some track time in Gregor Fisken's Aston Martin DBR9, which is being shaken down. Every cloud, as the saying goes. With both car and passengers fuelled and on the road, we snatched the chance to quiz Sam on the beginnings of his motorsport career, driving a Works Aston Martin at Le Mans, and what it's like to be a paid professional historic racing driver.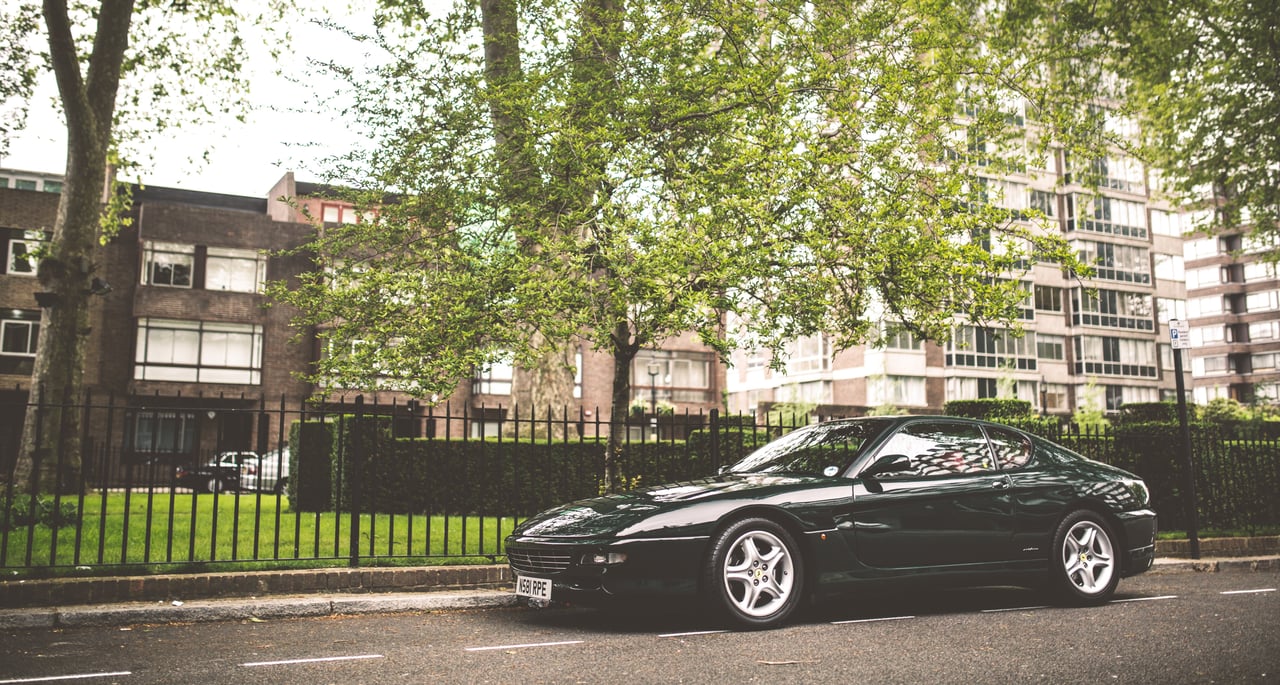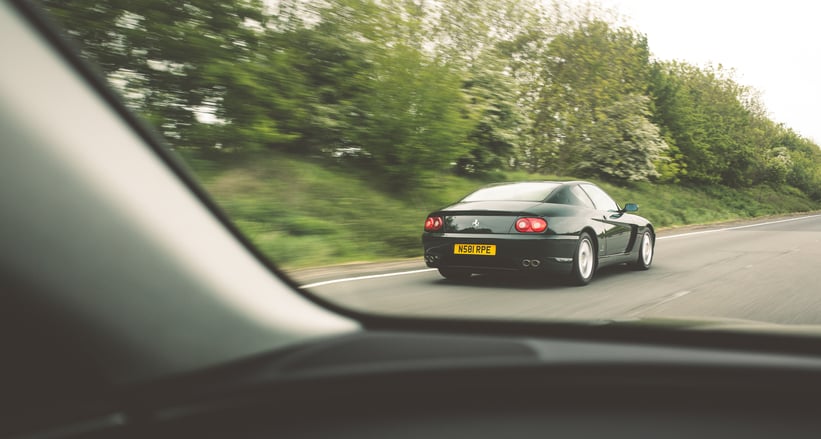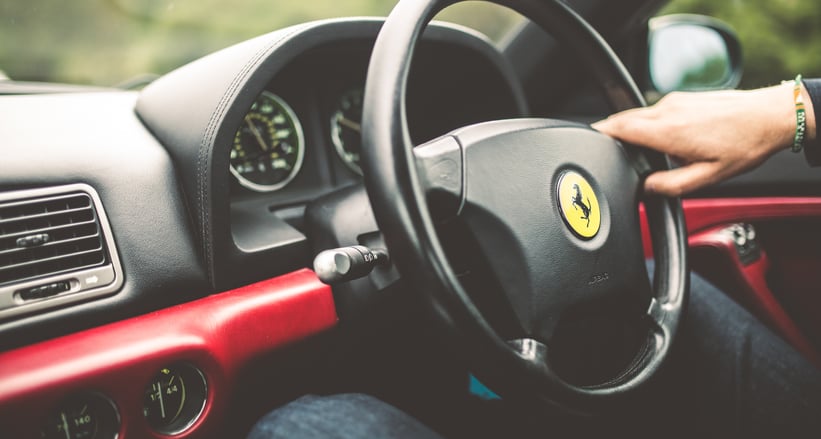 What are your earliest automotive memories?
My dad had a red Ferrari 308 GT4 and my first memory is of its rear end parked in the driveway. We went for a drive on the night the M25 opened, and I can still remember sitting in the back, peering through the oddly shaped rear windows and thinking we were going quite quickly. Dad told me after that we were going 150mph!
Did you always want to be a racing driver?
We had a little lawnmower-engined buggy that we called the 'Green Dragon'. I used to tear around the local lanes, building jumps and doing doughnuts in my neighbours' gravel driveways. One day, we took it to Goodwood while dad was doing a track day, and at the end of the day, someone let me take the buggy out on the track. I loved it so much that when I got around to the back of the circuit, I kept turning around because I didn't want it to end. They had to send a search party to come and find me. That was my first time on a track, and it certainly left an impression.
After several seasons in varying single-seater championships, you made the switch to sports cars in 2001 — how did you find it?
I remember getting changed on the morning of free practice for my first race with Kremer. They were warming up the car, a Lola prototype with a Roush V8 engine, in the garage, and I was terrified. It sounded so violent and powerful, and I felt so out of my depth. But within two corners of the out lap, that all changed. The higher up the ladder you climb, the better the cars function — you've got more power, but you've also got massive tyres, brakes, and wings. I loved the speed and the downforce, and I got used to it really quickly. Something definitely clicked…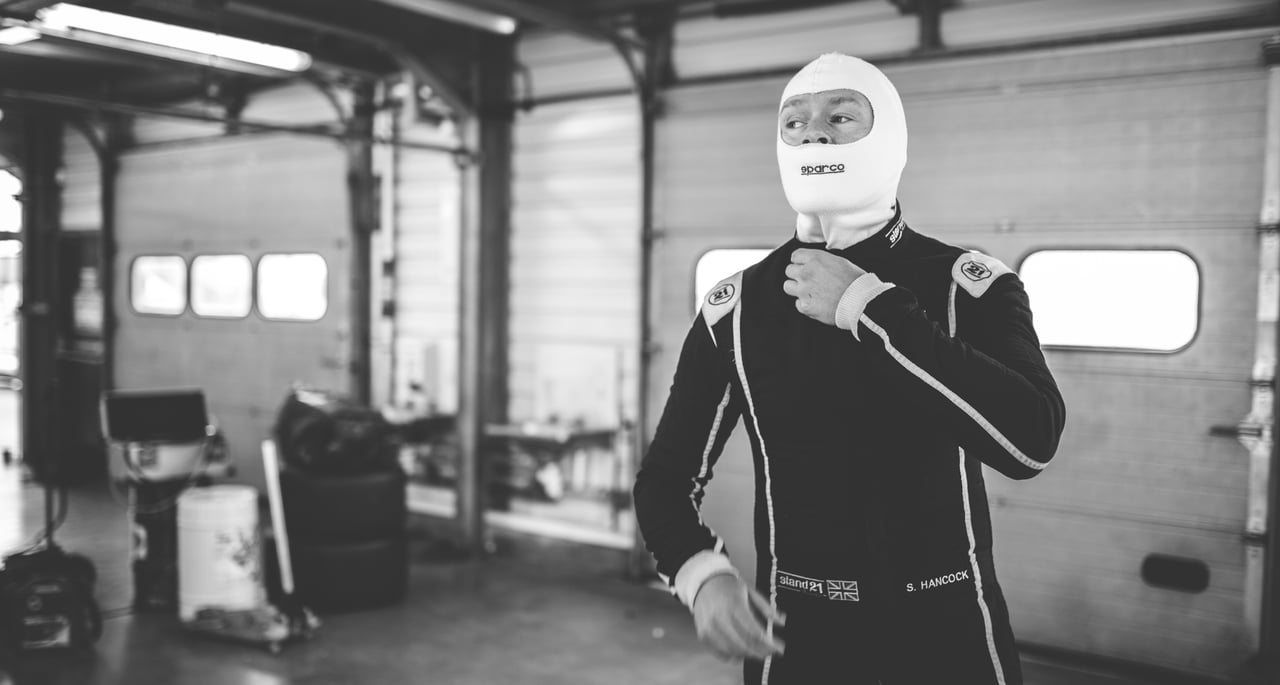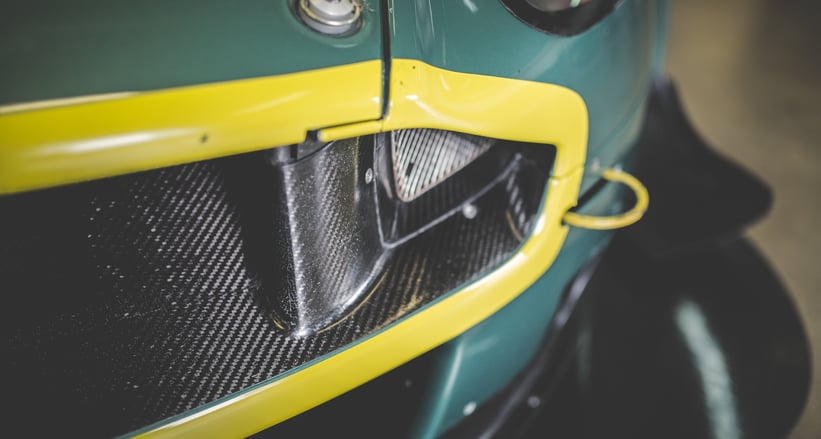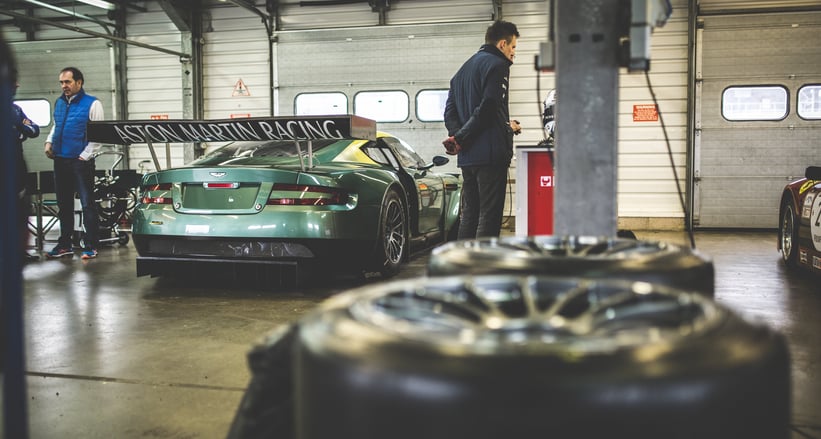 How did it feel to race a factory Aston Martin at Le Mans?
I honestly couldn't believe it. The Lola-Aston Martin was the sexiest car on the grid at that time, and while we were never going to beat the diesel Audis and Peugeots, I was still driving the best petrol-powered car with a proper factory team. I'd raced a lot at that level, but I'd been out of top-flight competition for a few years, and I couldn't believe how fast the car felt. When we got to Le Mans, I went from being an absolute nobody to having what felt like every single person stopping me and asking for my autograph because I was wearing the Gulf-sponsored racing suit. The significance of the task wasn't lost on me — to be honest, I was scared of screwing up…
So how did you make sure you wouldn't?
I just took it as seriously and professionally as I could. The car was quite physical, so I disconnected from work for a month beforehand and trained and trained. A day into Le Mans week, I switched off my phone and cut everyone and everything out, which, for better or worse, gave me immediate peace of mind. All I did was concentrate on the driving. I spent four hours on a track walk, looking at every curb, lump, drain cover, and escape road. I stayed late at the garage and just sat in the car for an hour, memorising every single switch and getting comfortable with the space. If I was going to be doing 160mph in the rain, at night, blinded by lights, could I get to that switch and adjust it the right number of clicks? I'd have never forgiven myself if I'd thrown it away because of a careless mistake. All that paid off, and I felt so calm when it came to the race.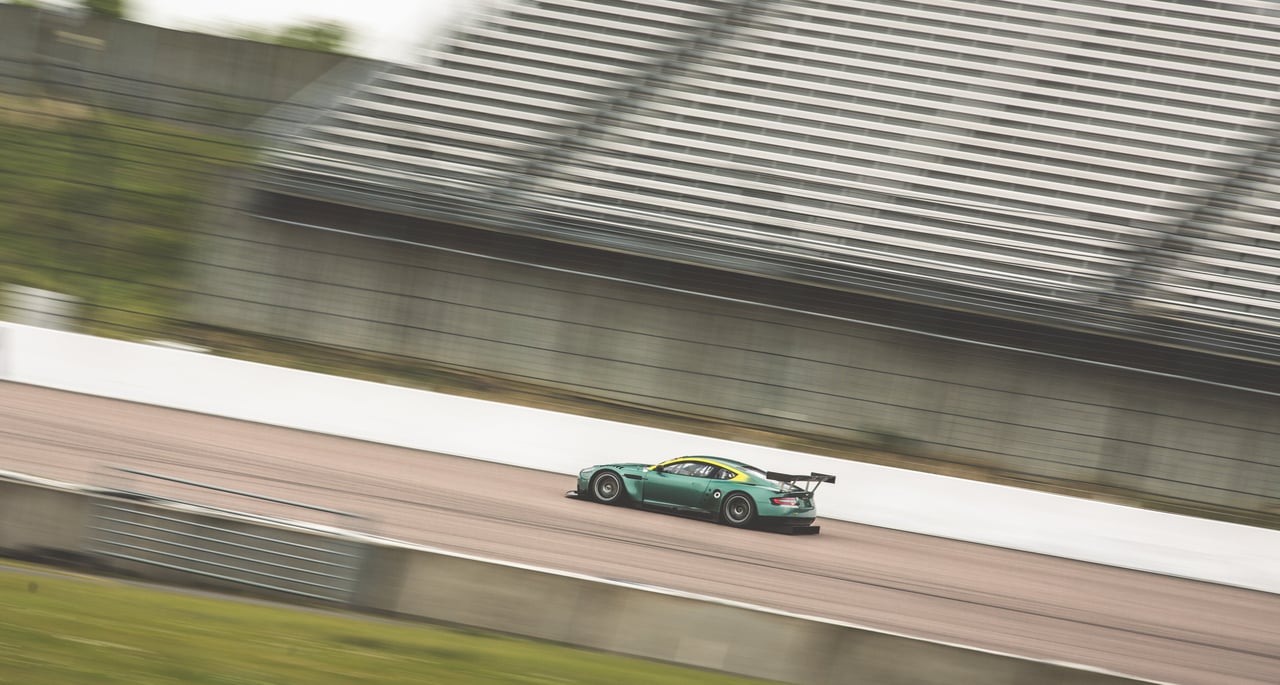 How did you fare?
On the in-lap of my final stint, 45 minutes from the end, I came out of the second chicane and lost power. The engine suddenly sounded like a bag of nails and there were plumes of smoke and flames in my mirrors. And that was it. I trundled round to Indianapolis and parked on the grass verge. I initially thought that the spectators on the bank were booing the Aston, but in reality, they were actually applauding the effort. That made a lot of the pain go away. Unbeknownst to me, we were 3rd overall at the time of our retirement, because the Peugeots were dropping like flies with the same engine problem in the final few hours. I didn't realise we were on for such a result until several hours after the race, and that was pretty gutting.
How were you introduced to the world of historic racing?
It started with my dad, who was an amateur club racer. He had a restoration project with the Twymans and we subsequently became great family friends. Dad was doing the odd race with their Lotus Eleven and I was kindly invited to drive it at the Goodwood Revival. Out of nowhere, Joe Twyman later suggested me as a co-driver to Gregor Fisken at the following Revival, who was driving '4 WPD', the famous Jaguar E-type Lightweight, in the RAC TT Celebration. I had no understanding of the gravity of that invitation back then. Gregor and I became great mates on the back of that, and we went on to race modern cars together several times, including at Le Mans twice.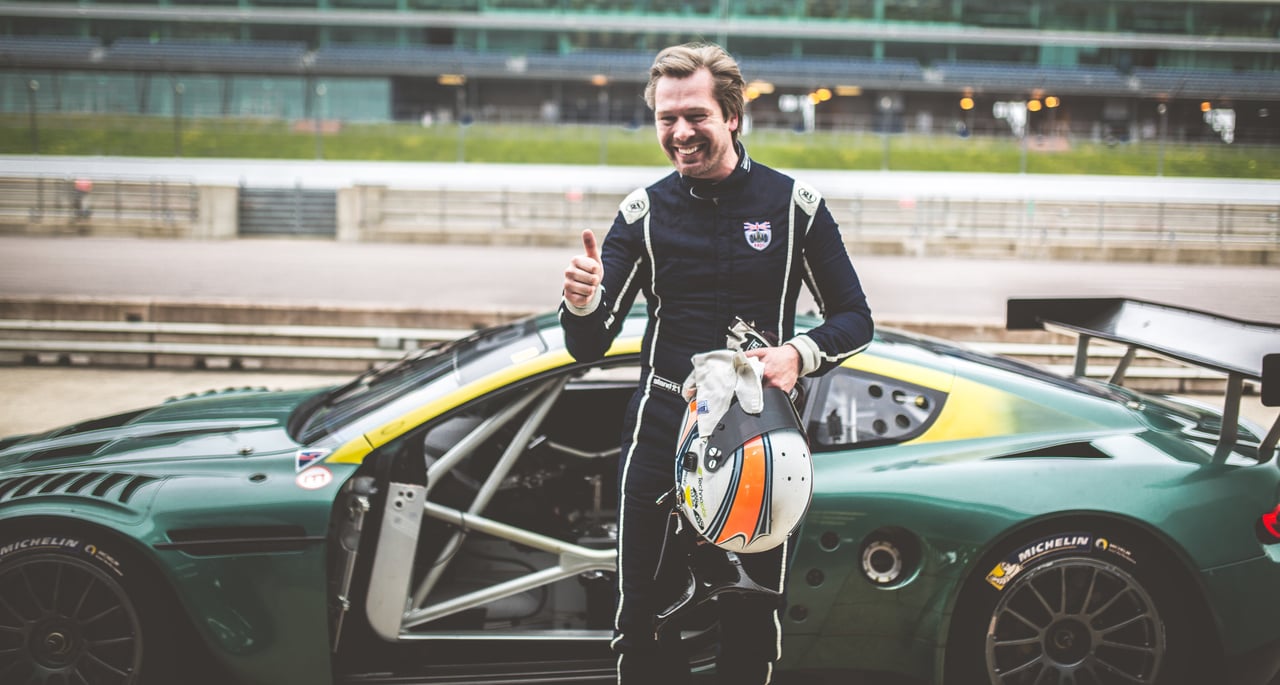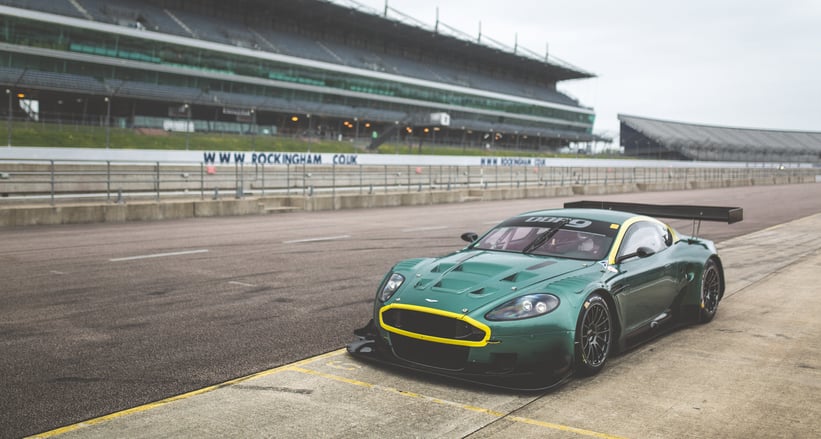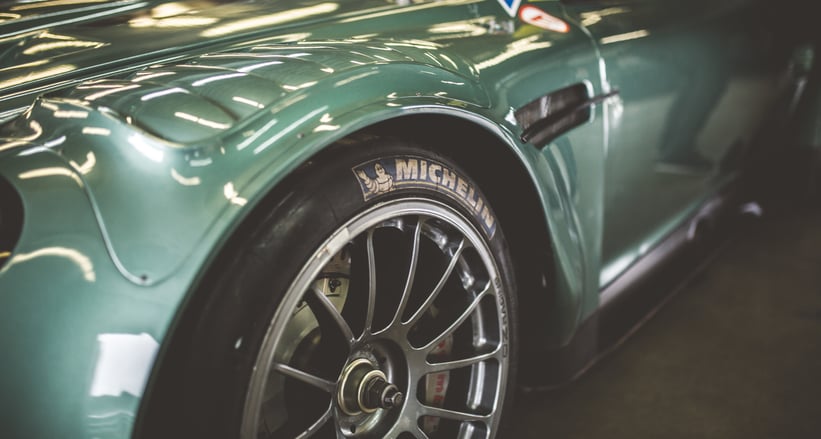 You've forged a bit of a niche in terms of being a professional historic racing driver — that certainly never existed, say, 10 or 15 years ago…
I think you're probably right — the role didn't exist anywhere near as clearly as it does now, and I certainly didn't anticipate it myself. In a lovely way, it unfolded quite naturally. My modern racing came to a natural end and I'd had a fair bit of experience in historic racing by that point, thanks to a few key people.
How does historic racing differ to modern racing?
There's a significant difference in that, as a driver, your priorities come in a different order. Often, the reason my clients hire me is because they want their cars to win. That doesn't necessarily mean I — or the car — can, but it means I'm going to try. In that respect, the mentality matches that in modern racing — to go out and bring my A game. But where it differs in historic racing is that under no circumstances is it ok to damage the car in your attempt to be as competitive as possible. Furthermore, each and every participant in historic racing — be it a driver, owner, or engineer — is there to have fun.
Playing devil's advocate, we might say that historic racing is taken far too seriously these days, but, fundamentally, it's your job to do so…
Make no mistake — I'm under no illusions that what I'm doing is of any real historical significance compared to modern-day racing. In the UK in particular, the racing is bloody competitive and I think the Europeans don't really understand that. They're shocked and bewildered by both how hard we race and how much effort we put into developing the cars. But I don't think the original designers would have had it any other way. It's quite clear where the line is crossed, and that's when the cars are damaged. It's unnecessary and the fun is often forgotten.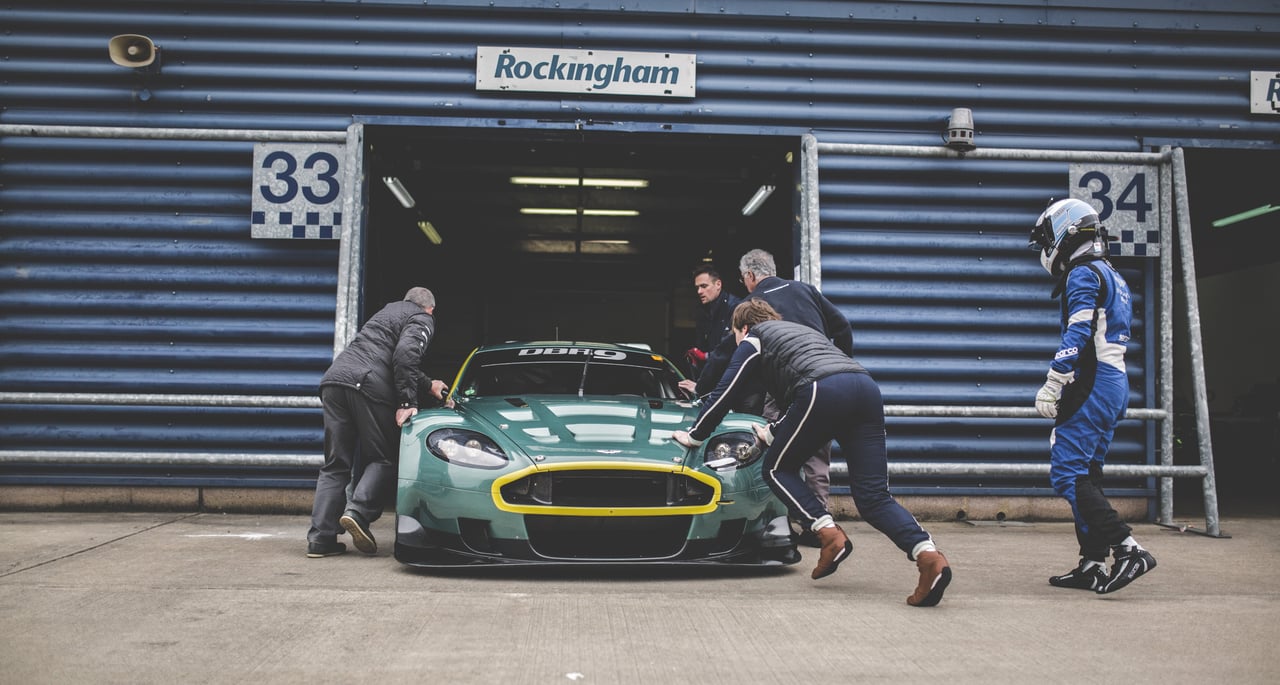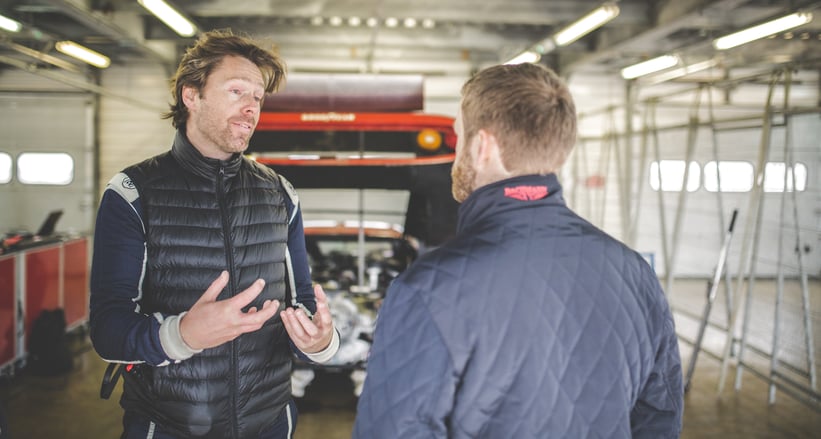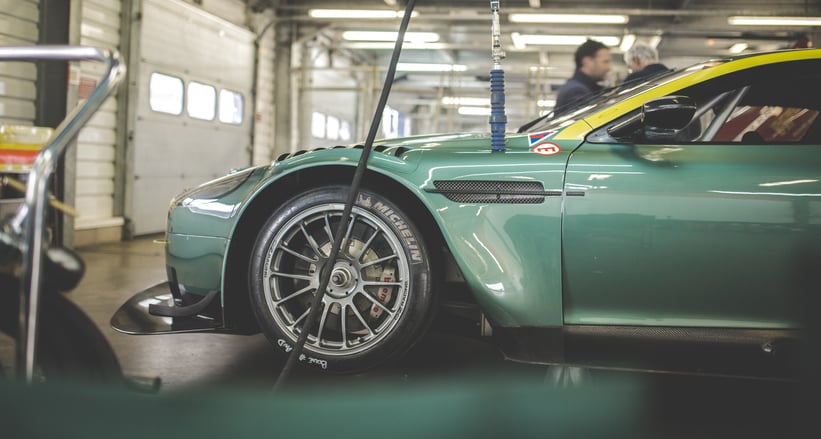 What's your most memorable drive in a historic racing car?
Racing my family's 1970s Fittipaldi Formula 1 car at the Monaco Historic was hands-down the best driving experience of my life. There's something so brilliantly wrong about driving such a car on those tiny streets. It's also evocative for me, because every year as a child, we'd go on a family holiday to watch the Grand Prix there. We went 13 years in a row, and as an impressionable child, there was simply nothing more exciting than hearing the cars exit the tunnel and roar towards me. It sounds ridiculous, but I walked and drove around Monaco so many times as a child that it's the only circuit I've never had to learn.
How do you cope on a weekend such as Goodwood, where you could hop out of one car straight into another drastically different one?
I don't think there's a better way to become a more rounded driver than to drive different cars in quick succession. In that situation, you're forced to deal with the challenge and learn how to get the most from a car. Your headlights have gone out at Spa during the six-hour race? Deal with it — use other people's lights by running close to them. When you consider that every historic racing car slides almost the entire time, you appreciate that historic racing is the most incredible driver development arena there is. I think anyone who's competitive in historics would be fast in a modern car straight away.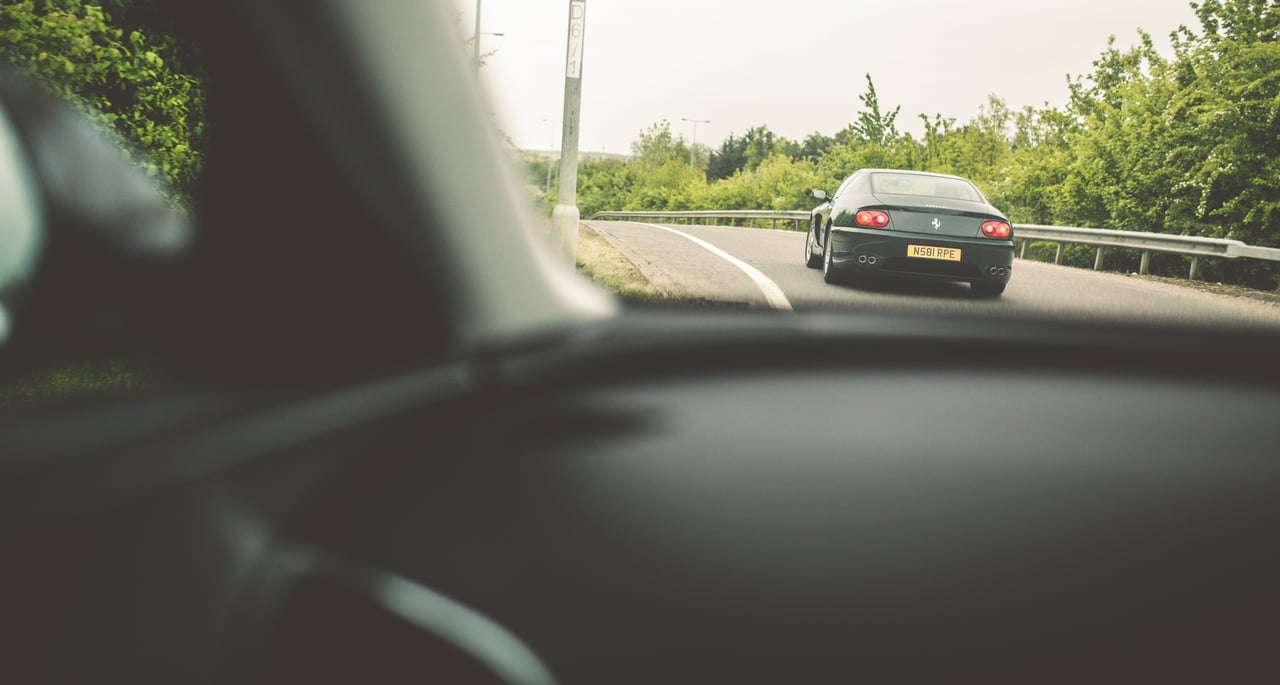 How does driving at Le Mans differ in a historic racing car?
Le Mans in a classic car is pure, unadulterated fun, and it's lovely to race there without any of the pressures of the modern race. But the circuit comes alive when you're doing 140mph through the apexes of the Porsche Curves in a modern prototype. At that speed, it's like threading the eye of a needle, and you need to be fully committed and trust the car and its downforce. The amazing thing is that it breaks all the rules of modern racing and safety standards. How that complex of corners exists today, at those speeds and with those barriers, is beyond me. But I love it and wouldn't change it for the world. On the contrary, in an old racing car, it's a big old lift and a great lumbering slide — it's just not the same.
When it comes to old racing cars, do you prefer European finesse or American muscle?
I've not raced a Ferrari 250 GT 'SWB', but I've driven a GTO twice, and there's something really wonderful about that car. For the era, when you compare it to the cars it was racing against, it feels very deliberate and purposeful — you sit in a proper racing position, with the steering wheel and aluminium gear knob close to you, and it's got incredible balance. To be honest, I don't understand why the E-type is a faster car. Cobras feel quite agricultural, but a well-sorted GT40 is a wonderful thing. Faster, too.
Photos: Robert Cooper for Classic Driver © 2017