Pumping Iron – are early Mercedes AMGs making a comeback?
Of the myriad tuning houses willing to modify your Mercedes-Benz in the 1980s, AMG proved the most popular for its bespoke packages and factory warranty. The ultra-rare 560 SEC 'Wide Body' is still one of our favourite cars to emerge from this era, and this fabulous example is heading to auction…
Hen's teeth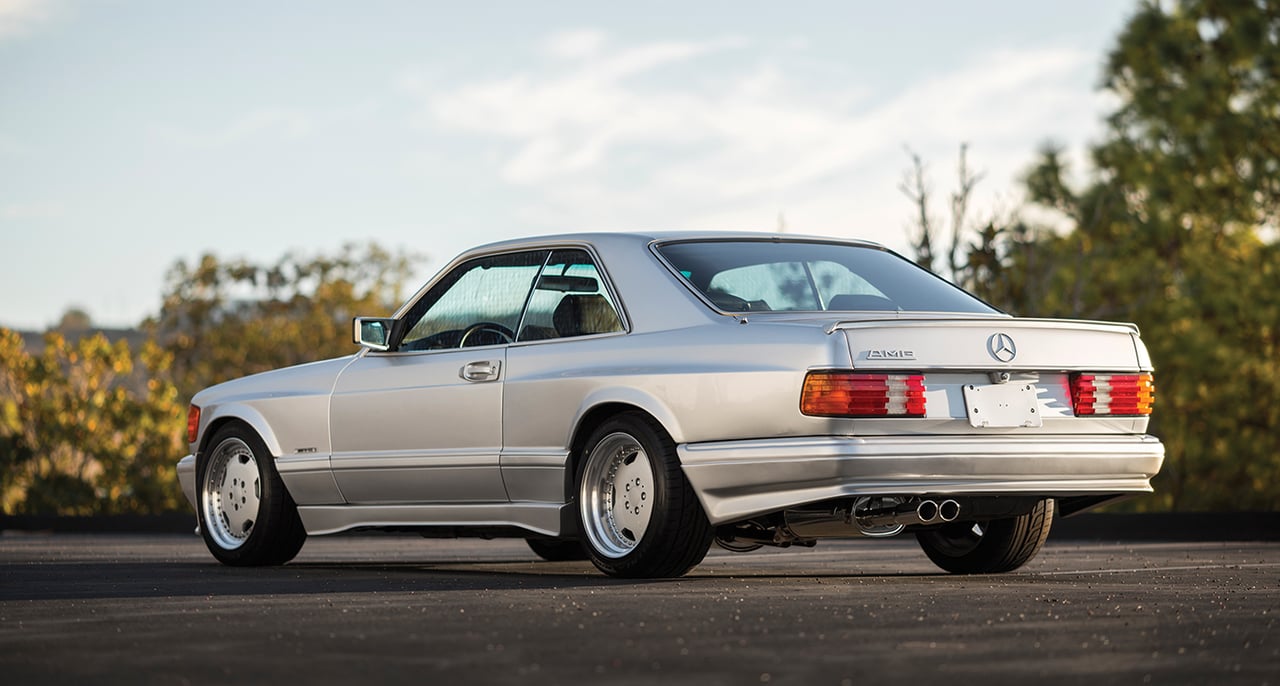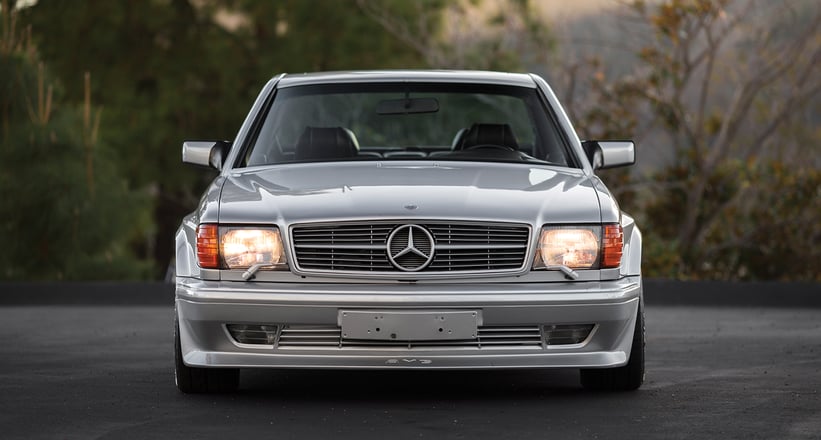 Way back when, AMG was a company independent of Mercedes-Benz. Now, 'pre-merger' cars are proving more and more desirable, and with the legendary Affalterbach tuning house's 50th anniversary due in 2017, we think interest can only increase. This immaculate 1989 560 SEC 6.0 AMG 'Wide Body' will go under the hammer at the RM Sotheby's Arizona sale on 28 January – these cars don't come up for sale very often, so it will be a good barometer of the market.
It's believed that fewer than 50 'Wide Bodies' (the nickname is self-explanatory) were built of the planned run of 100, and this car – the 28th – is wonderfully original. In the 'obsessive' care of its first owner in Japan, the car covered some 56k miles. Sure, it was a to-be-seen-in Wolf of Wall Street's car, but with a torquey 385bhp six-litre V8, this car's definitely more 'go' than 'show'. RM Sotheby's has attached a pre-sale estimate of 100,000-150,000 US dollars.
Photos: Patrick Ernzen © 2015 courtesy of RM Sotheby's