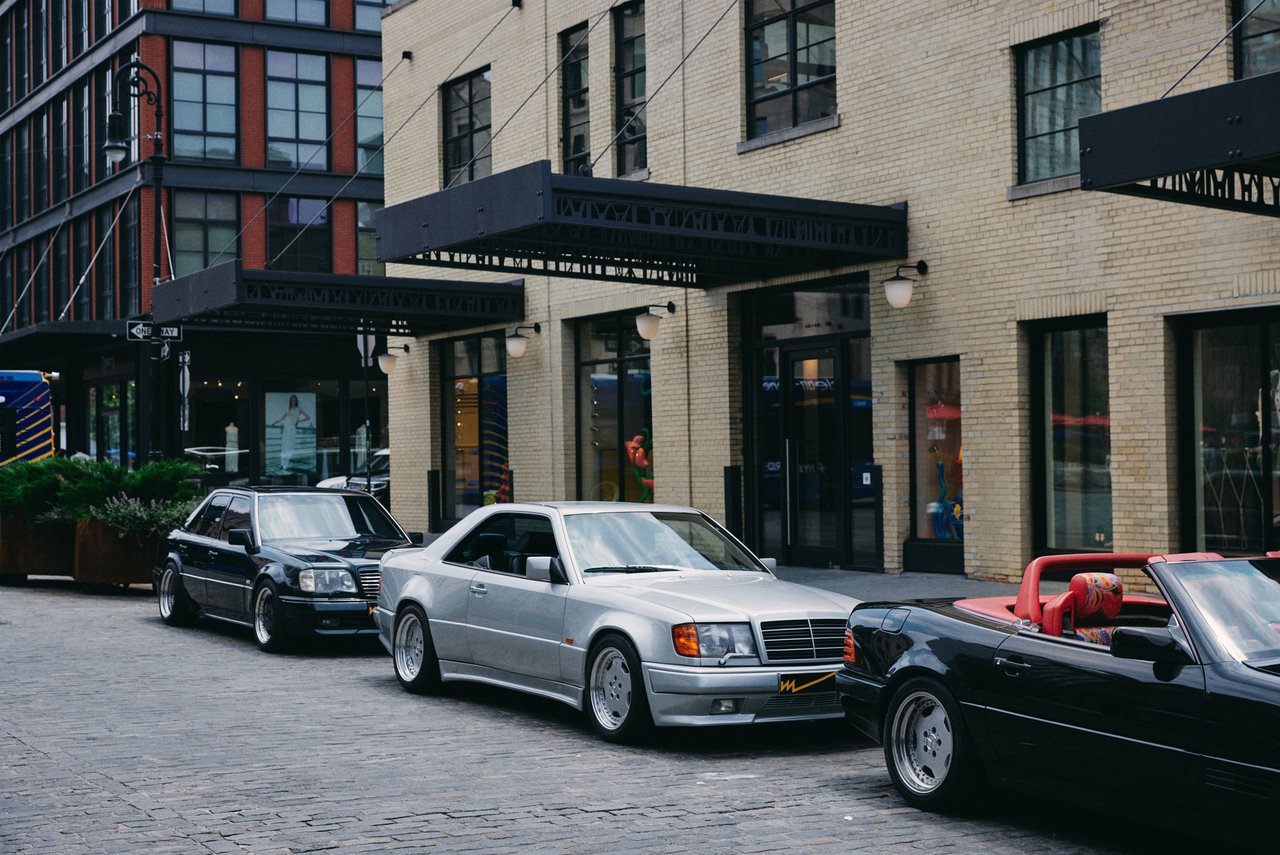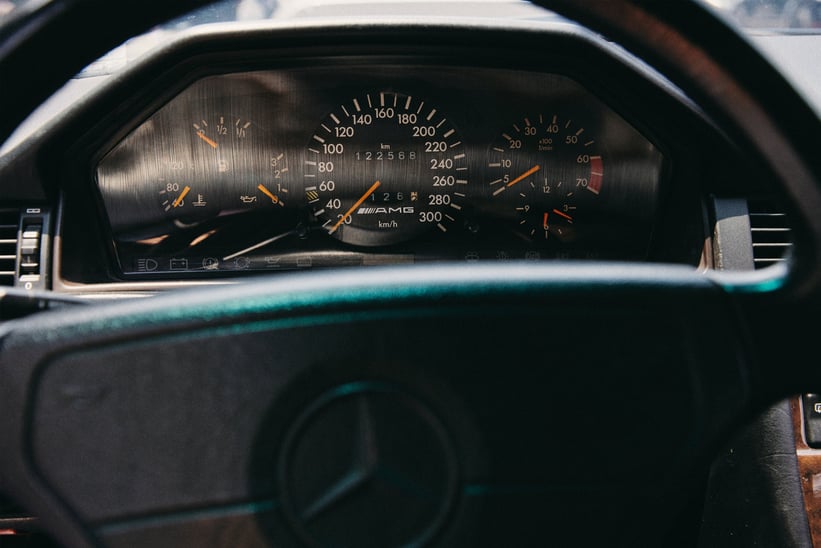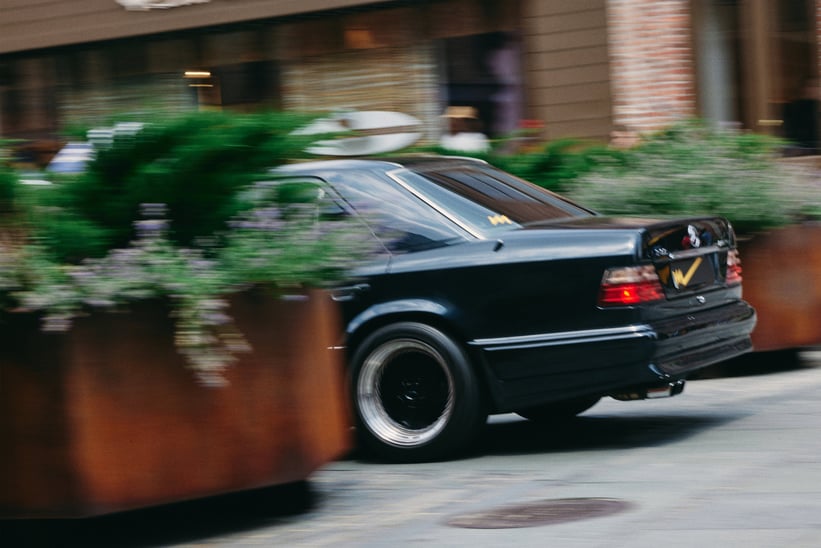 Believe it or not, 1990 was a whole 33 years ago. Three decades have passed since the computer-filled, highly ambitious decade began, and as much as we'd hate to admit it, cars that were born from this era are now seen as classics. Cars many of us grew up around and lusted over - the sporty hot hatches from Peugeot, Renault and Ford - are all sky-rocketing in value, with exotics and sports cars following suit.
For any Mercedes-Benz lover, there is a term that will instantly make their neck hairs tingle: Mercedes-Aufrecht, Melcher and Großaspach, or as it is perhaps slightly better known, AMG. A relentless passion for motorsport and refinement would take two men, Hans Werner Aufrecht and Erhard Melcher, on a roller-coaster journey to become one of the world's most-loved tuners, and eventually secure a deal with the ultimate client. Along the way, they were creating masterpieces, such as the three icons that Morton Street Partners have managed to get their hands on.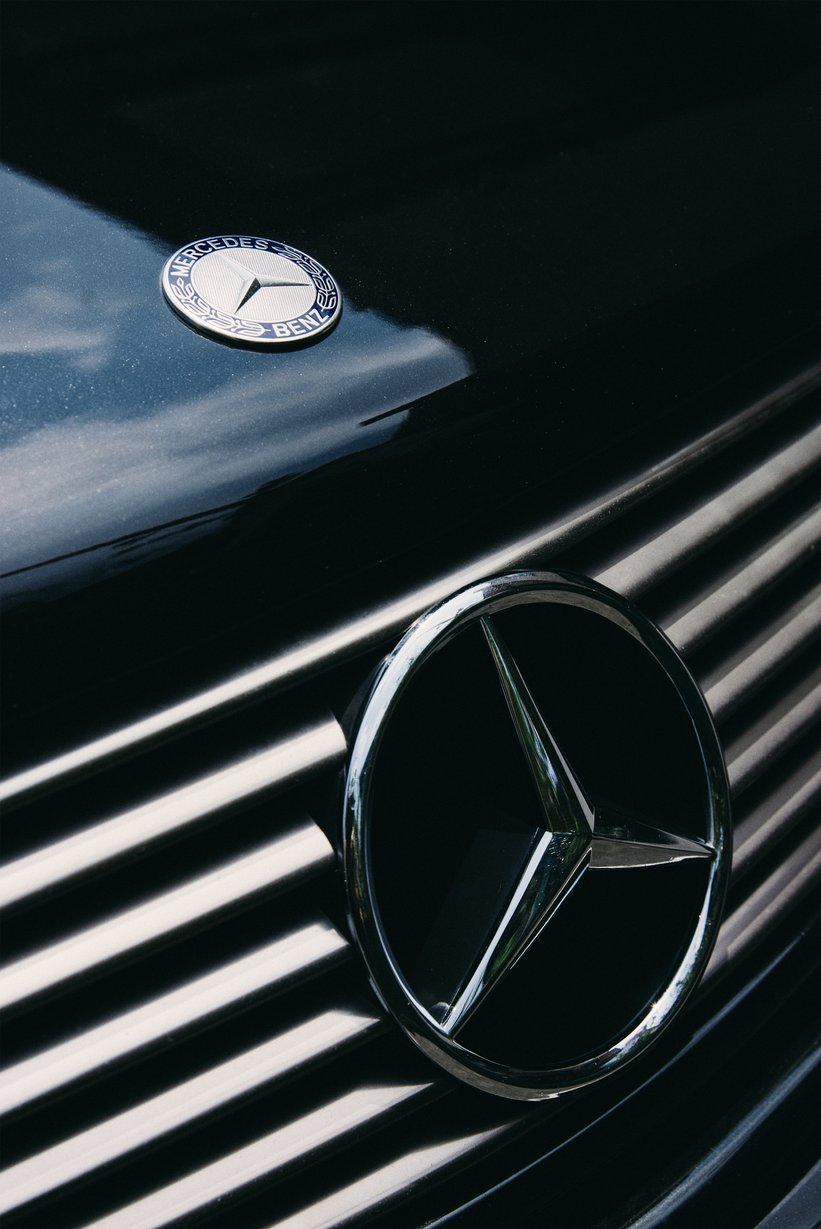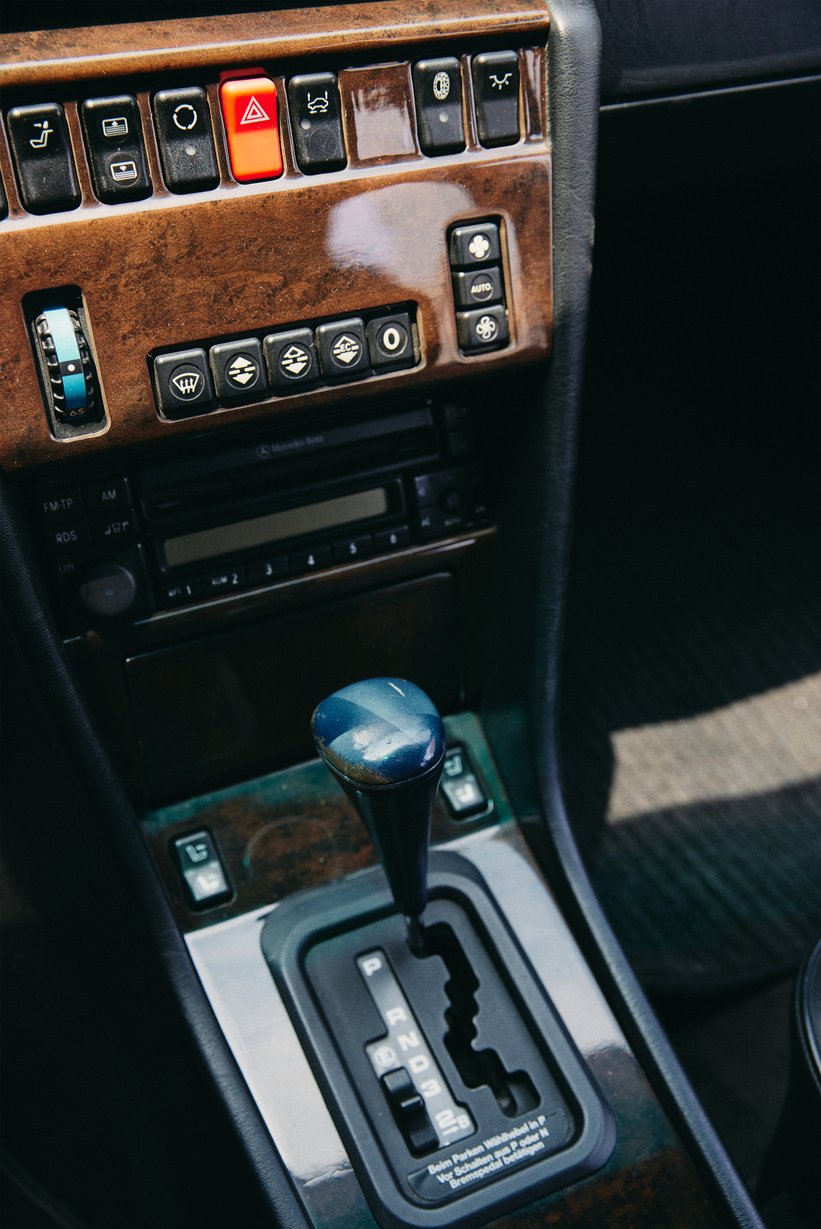 As the AMG brand becomes increasingly a must-tick option for even the plainest of modern-era, hybrid-powered C-Class Benzes, the significance of the cars that were created by this minute outfit during their early days is unmatched, with key distinctions in place from the pre-merger cars and post-merger examples. The talented engineers weren't just creating fancy styling cues and soft-touch leather finishes, but also fundamental changes to an already impressive car, crafting the characteristics that would form the foundations of Mercedes-AMG models for decades to come.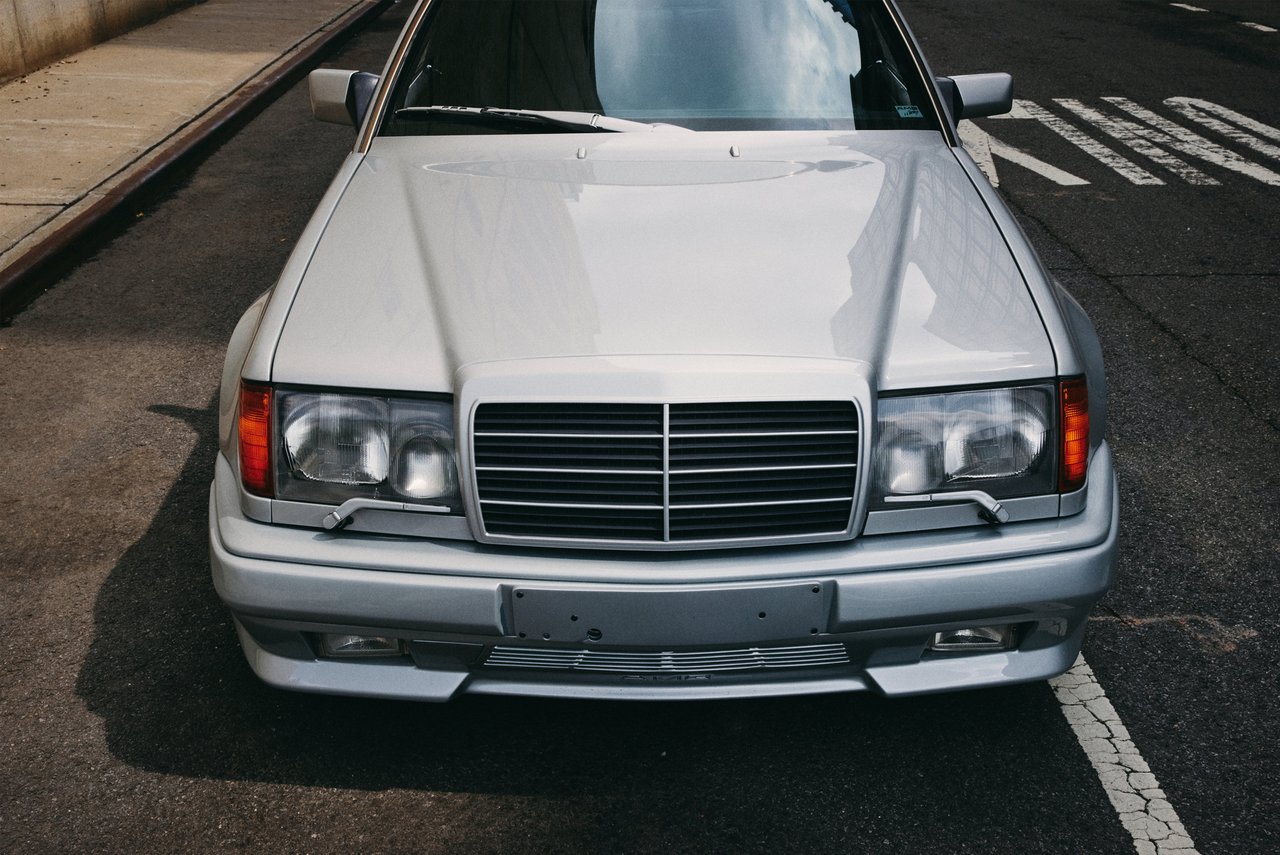 1990 300CE-24 3.4 AMG Widebody
We'll start at a point in time where AMG were still operating relatively independently, back when Mercedes was selling the W124 in vast quantities around the world. It was boxy in saloon and estate form, but the coupé variant was a real looker, especially in this outrageously-wide 300CE-24 3.4 AMG Widebody guise from 1990. This was a car that embodied the sheer lunacy that AMG strived for. The standard M104 3.0-litre inline-six was over-bored to 3.4 litres, and the crank was upgraded to increase stroke, while AMG's in-house-designed camshafts improved top-end performance.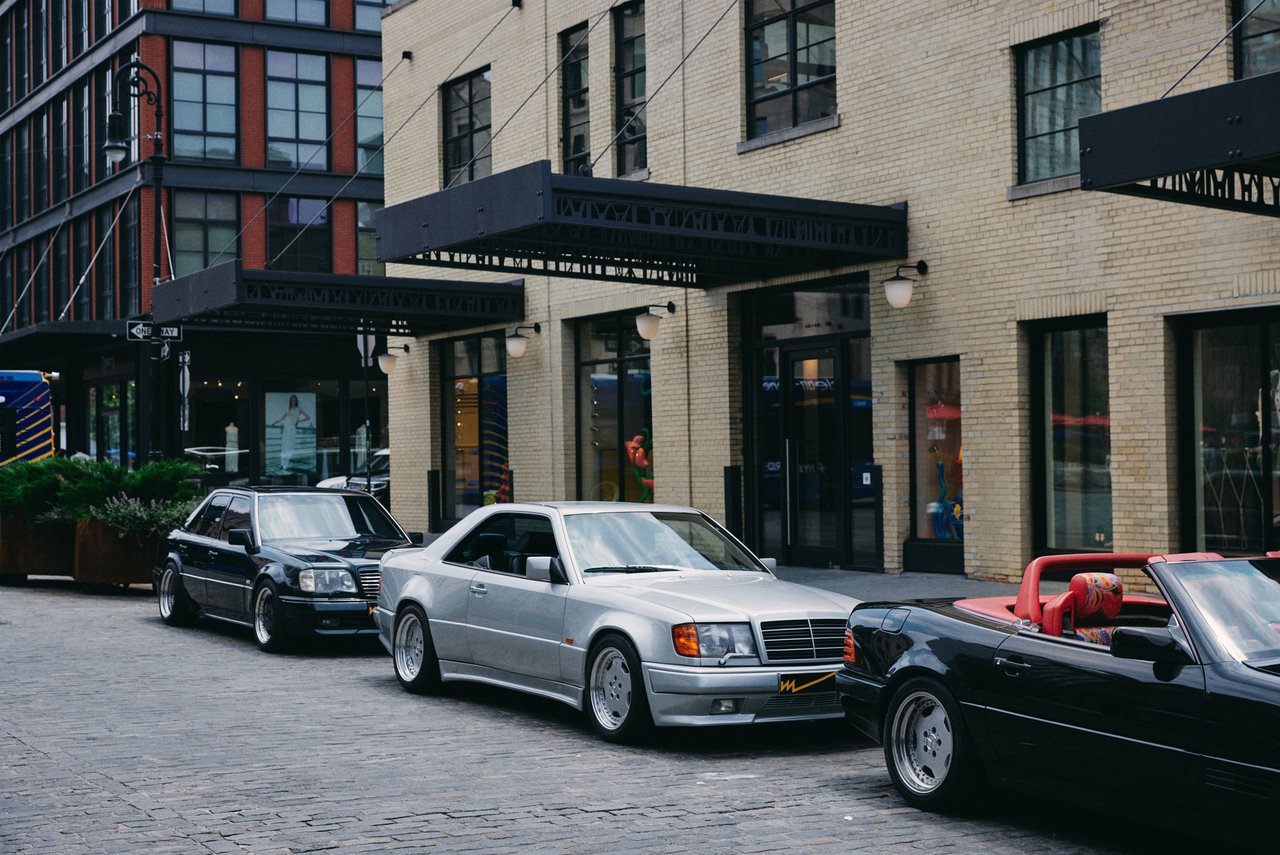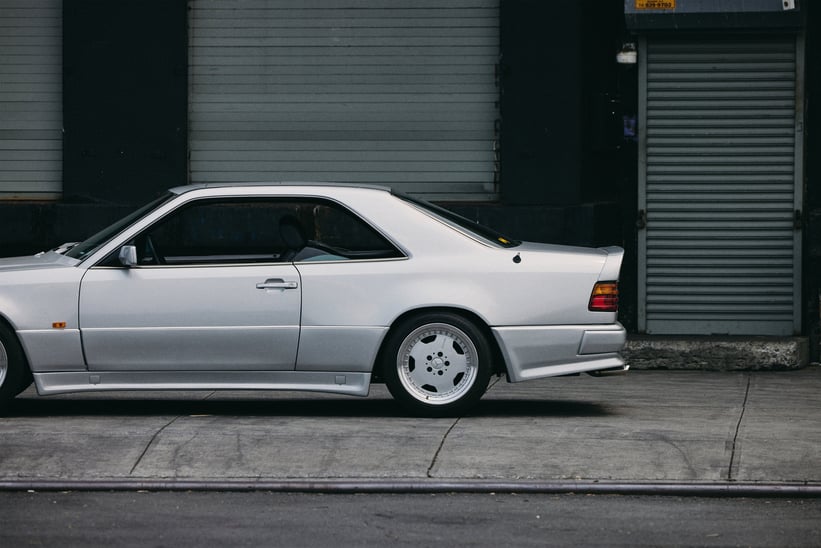 Believed to be one of just 20 Widebody 3.4 examples ever made, this example predates Mercedes and AMG tying the knot in 1993, and cars such as this one were customised individually, entirely by hand. This would change once the merger took place, but it meant that no two pre-merger cars were completely alike, further adding to their mystery.
Much of the cars were assembled by AMG at Affalterbach, ready to be shipped to their eager new owners around the world, with many landing in Japan, just as this one did. Despite the German production, AMG at this time also had authorised outlets around the world, covering areas of the UK, North America, and Japan. Although it may look like the Hammer we all know and adore, the 3.4 - or "Baby Hammer" as its affectionately known - offers an entirely different driving experience. The 3.4 is more agile due to the lighter engine block, with much of AMG's signature craftsmanship being used in future Mercedes-Benz production models.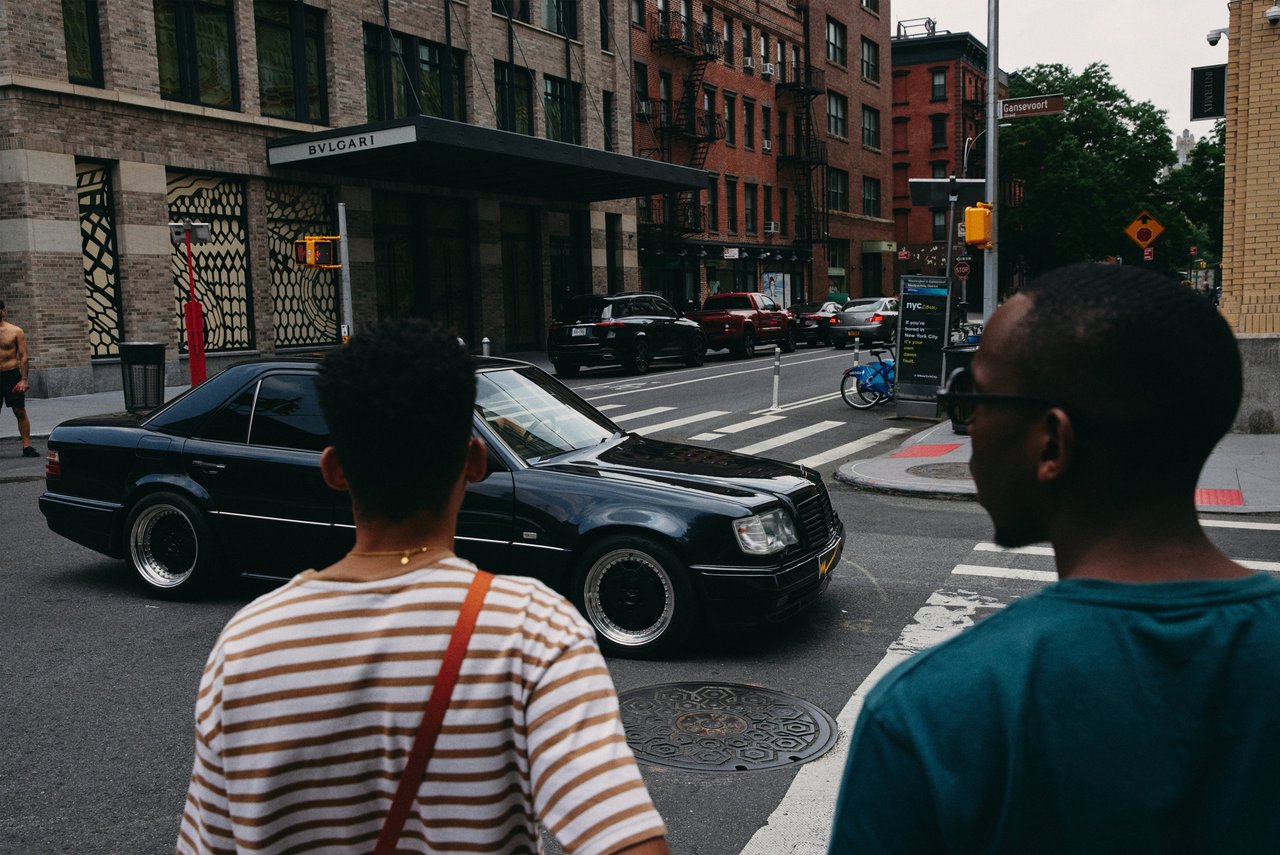 1994 Mercedes-Benz E60 Limited AMG
Despite fast forwarding by four years to our next beast, we must spend some time appreciating the work AMG put into creating a W124-ready V8 engine. While the inline-six from the 3.4 was fairly easy in comparison, the bulky, weighty V8 would require all of the team's knowledge and bravery. A redesign of the bulkhead and engine bay commenced, with the battery also being moved to the rear of the car. It was a small but significant move, and one that would be adopted by Mercedes-Benz in future models like the 500E. In terms of innovation, this was quite the achievement for the men and women of Affalterbach, especially when you consider this was in 1984. Yet it would prove to be more than worthwhile, laying the foundations for cars such as the W126 S-Class and R129 SL to house the larger V8 engines.
This sleek super saloon from 1994 is Morton Street Partner's post-Mercedes-AMG merger car, a rarer-than-rare E60 Limited AMG; arguably their greatest creation. Having signed the contract in 1993, This example is likely to have been made in the crossover period of Mercedes-Benz acquiring AMG, therefore adding to its prestige. E60 makes it rare, but the term 'Limited' truly sets it apart, building on the foundations of the E500, albeit with its engine bored out to be a whopping 6.0-litre V8. To confirm you have a real E60, the key is to check for a 957 on the specification sheet, which was the technical code for the AMG 6.0 engine. If you see that, great news, but if you're wanting to venture into MSP levels of scarcity, you'll need both codes 957 and 958; designating an E60 "limited". Its description is vague, simply stating "limited edition" – how cool is that?!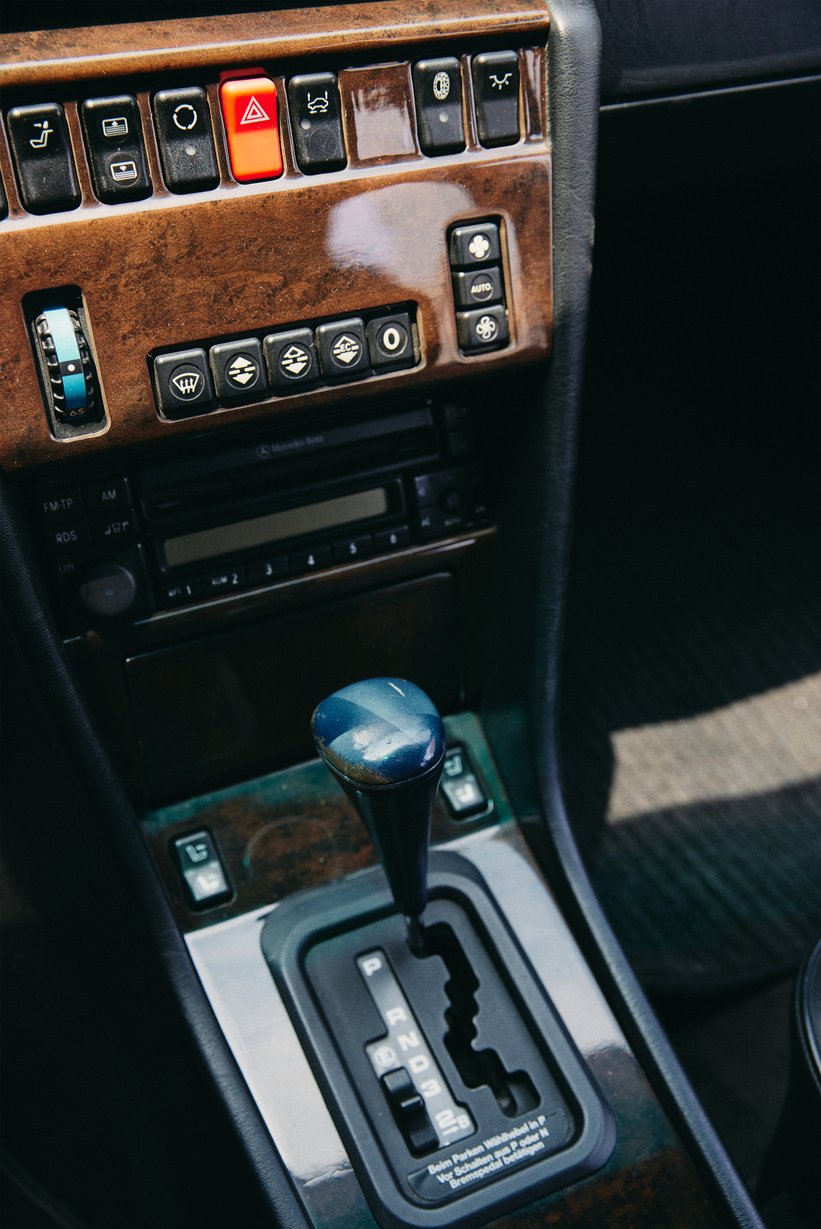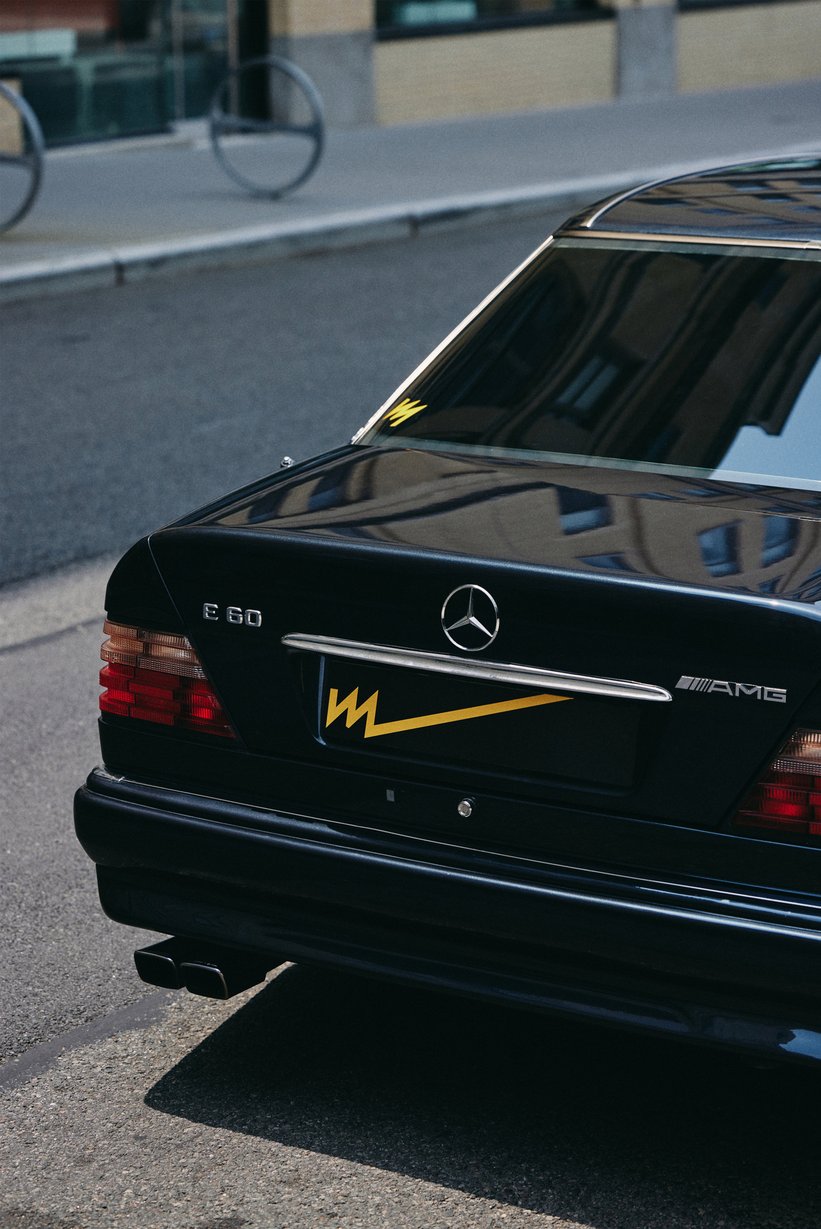 For those lucky few who have driven one, including MSP's Founding Partner, Jake Auerbach, the E60 is the perfect concoction of balance, subtlety and blistering power. Jake shared his experience with us: "There is something about driving the E60 Limited that feels a bit taboo — performance of this calibre in a Mercedes of this period feels like it should be illegal. But you could in fact buy this car from a factory dealer with a factory warranty. It was an incredible moment when Mercedes decided to put themselves so confidently behind AMG and sold a car that was basically an open revolt to the existing brand image, then to realize that AMG saw the Porsche-developed 500E engine and said, "I bet we could do better." It's a car that you can tell has something sinister to it, even if you aren't up on the history of the post-merger cars."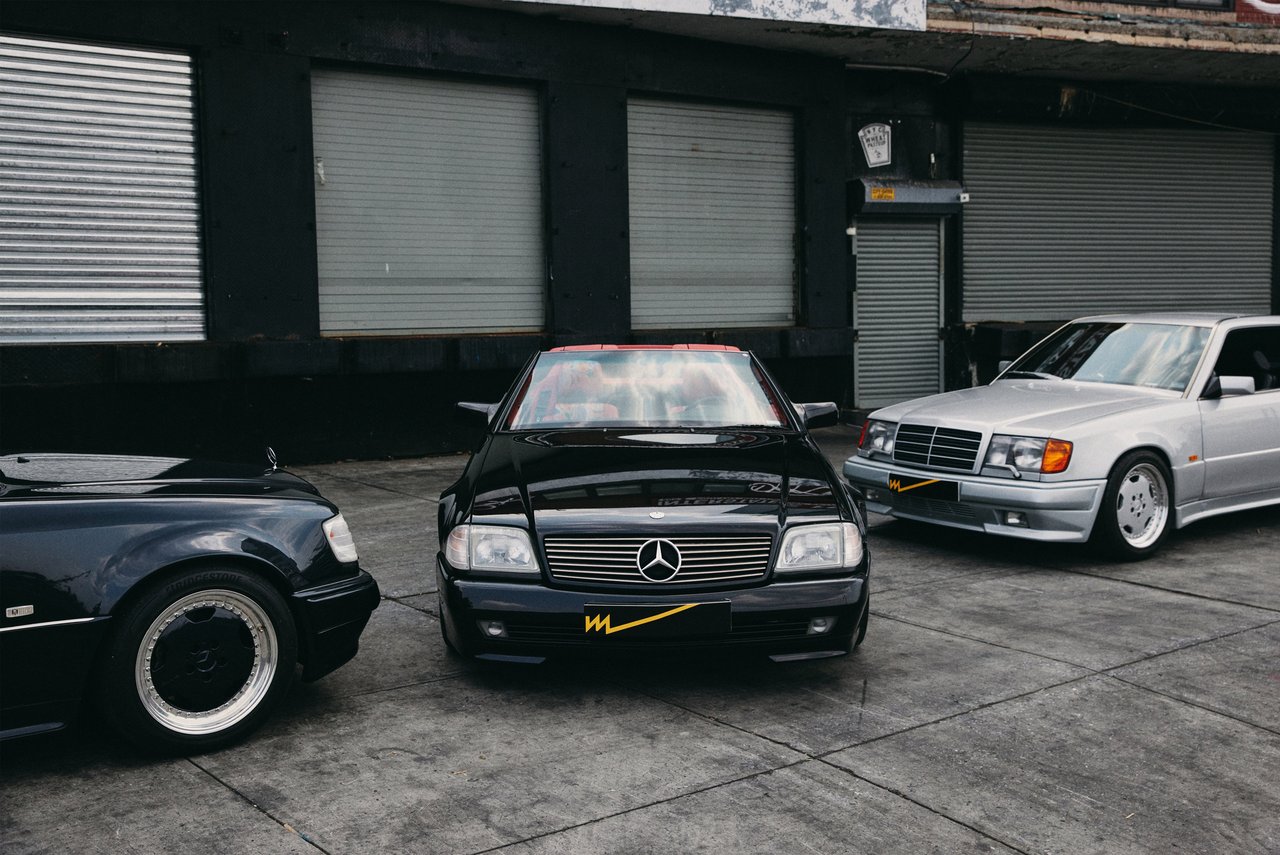 1995 Mercedes-Benz 500 SL "Red Picasso"
While the Baby Hammer and E60 Limited represent Mercedes' true philosophy, true examples of 'the best or nothing', Morton Street Partner's final offering is a true work of automotive art, and one we are almost certain you've not seen before. Mercedes' Designo department, home to some of the world's most talented designers and creators, was the place be in the 1990s. No idea was too crazy if the budget was there, and for those wanting to stand out further than just about anyone in existence, a car's interior was the canvas. This seemingly subtle drop-top hides a 'Picasso' interior, offering occupants a ride in a real-life art exhibition. There is rich red leather on just about every surface, contrasting against the uniquely patterned seat inserts and door cards, showcasing just how playful the usually straight-talking, no-nonsense brand could be when encouraged.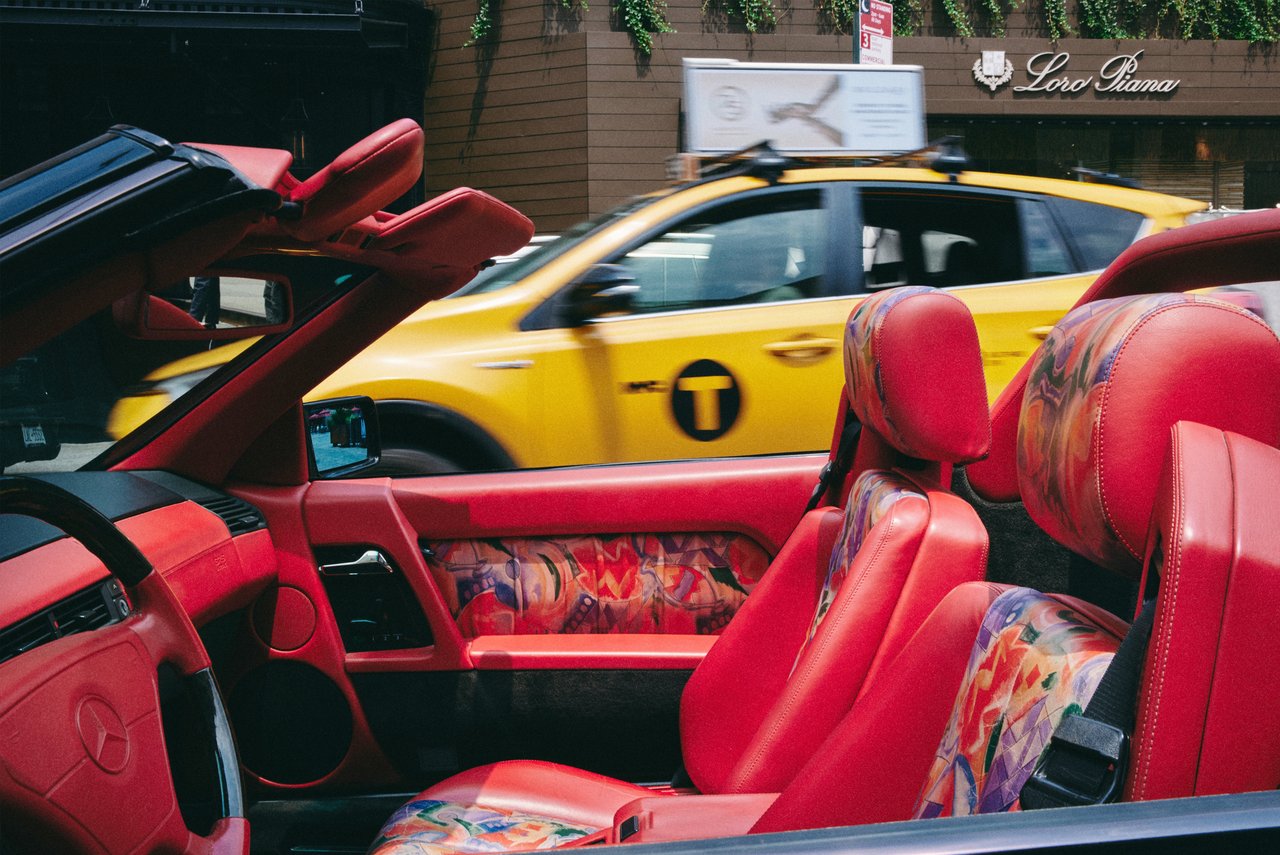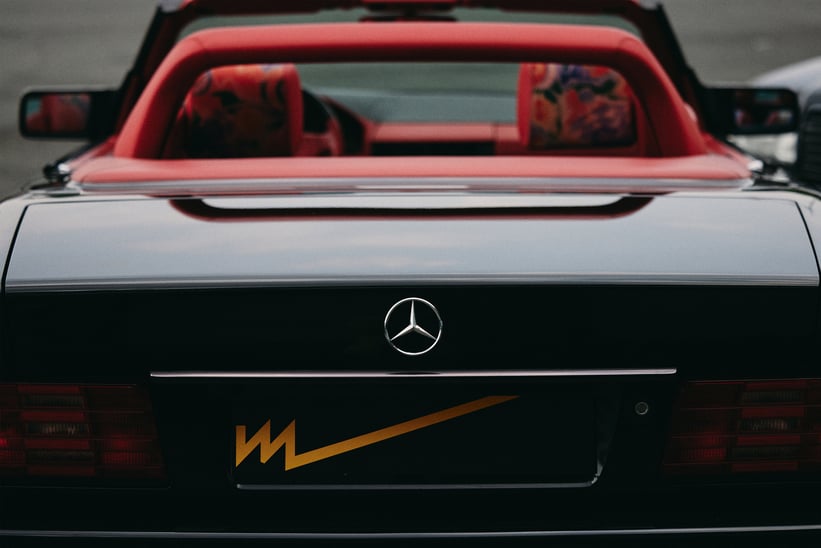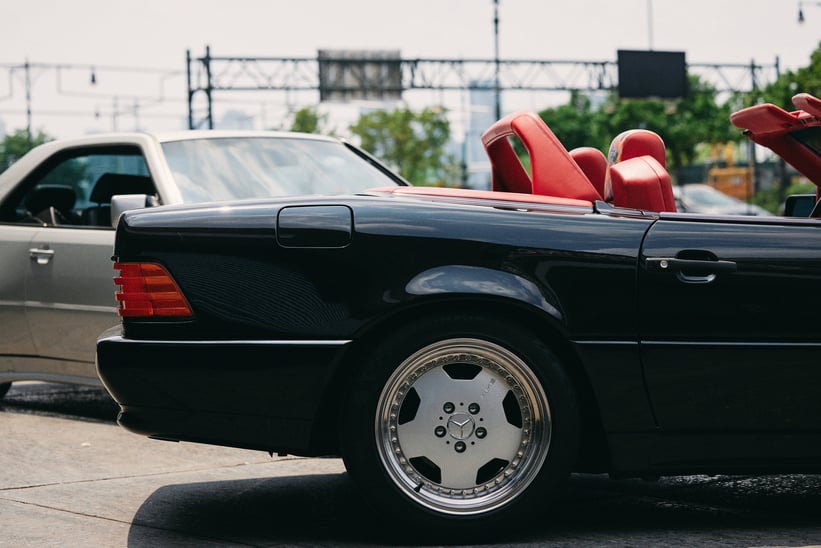 Seeing these cars parked up along some of New York City's gritty side streets, with the faint bass and snare of Nas's Illmatic reverberating from a nearby Toyota Camry, it's hard to imagine another car brand that would pull off looks as audacious as these. The truth is, no other brand could, and that's perhaps the biggest flex that an AMG Mercedes from the 1990s has: the ability to fly under the radar, while also being truly jaw-dropping to those who take the time to appreciate. They don't seek your approval with brashness or noise, their road presence alone is enough to keep you wanting more.
Photos by Glen Allsop