Porsche brings Martini colours to the Black Sea
The unmistakable Martini Racing livery has been applied to several Porsches for a photoshoot in the Olympic city of Sochi...
Martini Racing livery for all?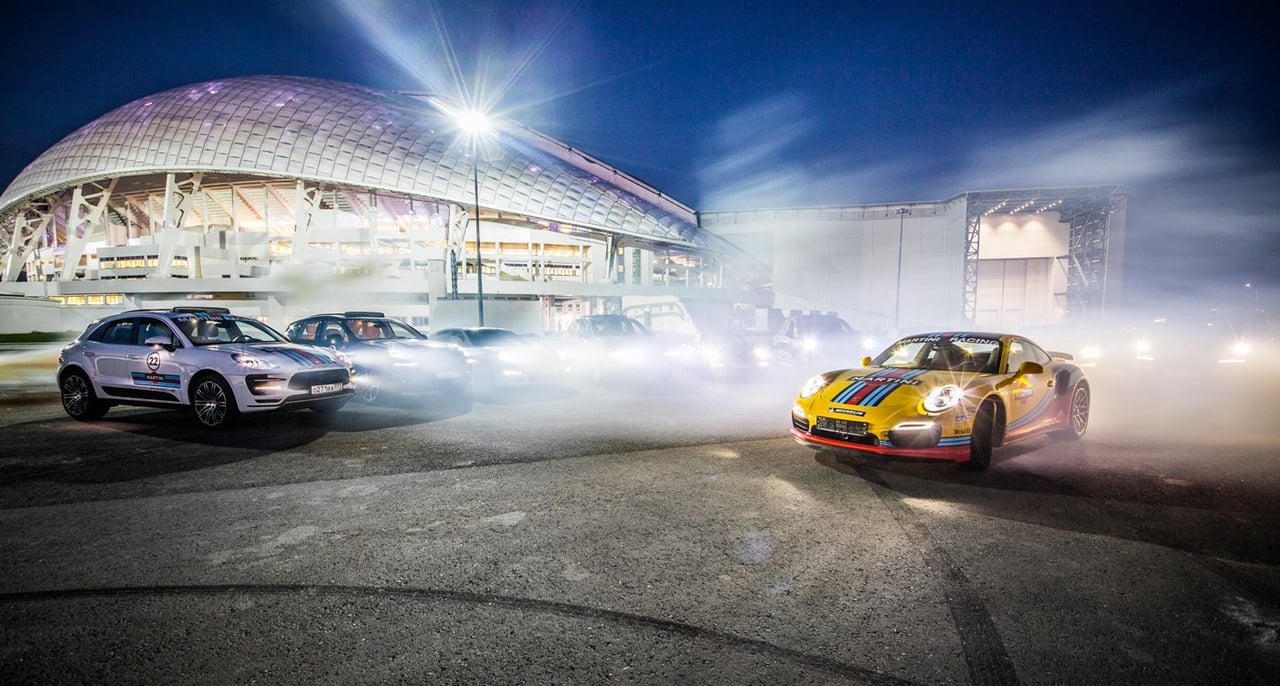 The legendary livery has already been applied to the 911 Carrera S Martini edition and the 918 Spyder (both strictly limited in numbers), but this new get-together suggests it might be offered to a wider market in future. Oddly enough though, it's not Porsche's mid-engined sports cars that have been previewed in the most glamorous of all go-faster stripes, but rather the more senior Panamera, Cayenne and Macan.
Photos: Porsche