The Estate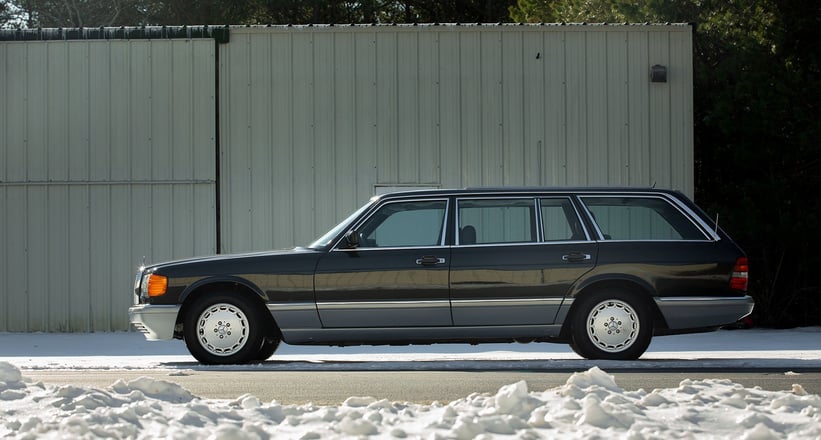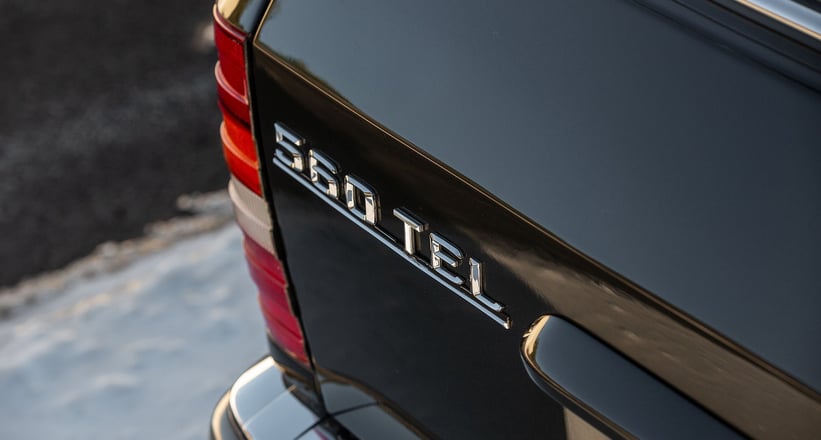 Scientists still haven't fully been able to explain why taking a regular car and adding an estate boot makes it infinitely cooler but as you can see above it just does. This 560 TEL started out as a SEL before being converted by Caro International, a German company well known for their high-quality conversions and still in business today. At today's conversion rate this would have cost over $200,000, so with an estimate of between $30,000 - $40,000 this is a bit of a bargain.
The Convertible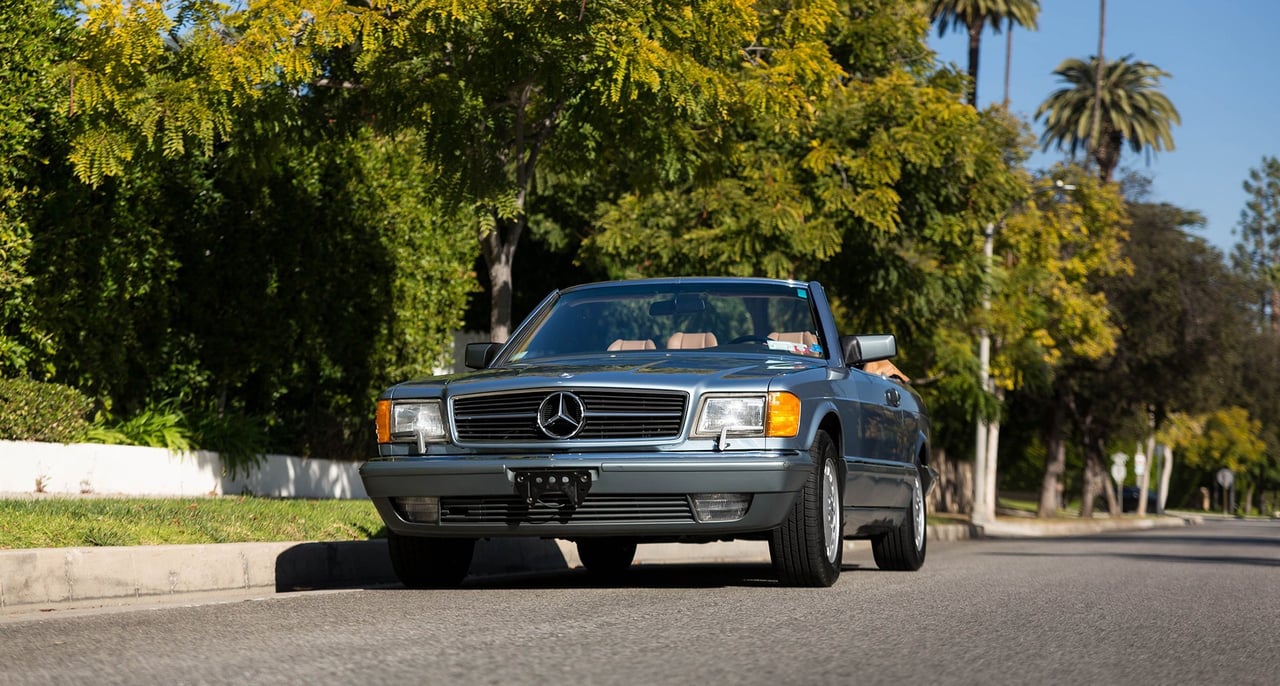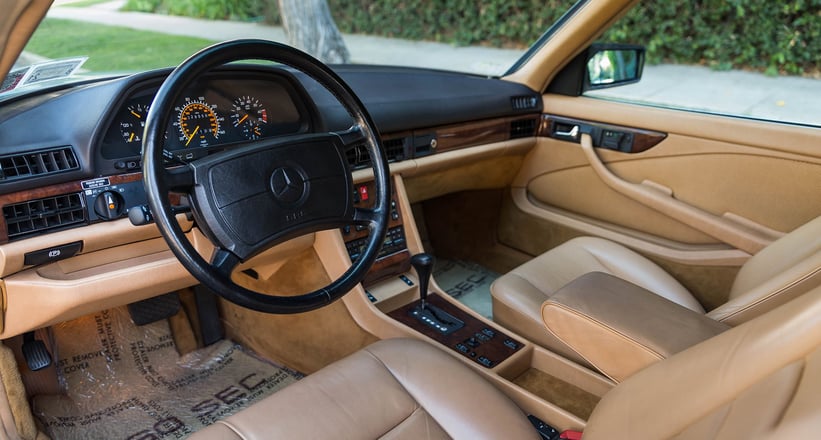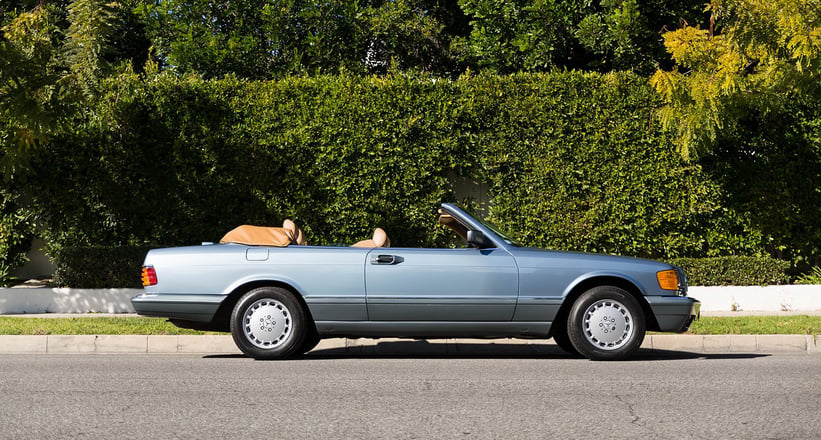 At a quick glance you think it's just another Mercedes-Benz SL, then you pause and look a bit closer, your eyes aren't deceiving you, this is a 560 SEC convertible with the 238hp 5.5-litre V8 engine. In today's market there is the Rolls-Royce Dawn, Bentley GTC, but there aren't many large, luxurious, powerful convertibles and this is as rare as they come. Instant street cred to those who know.
The AMG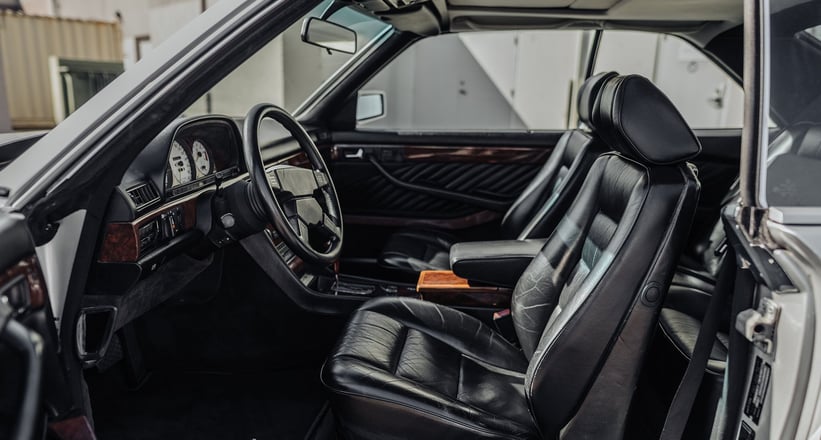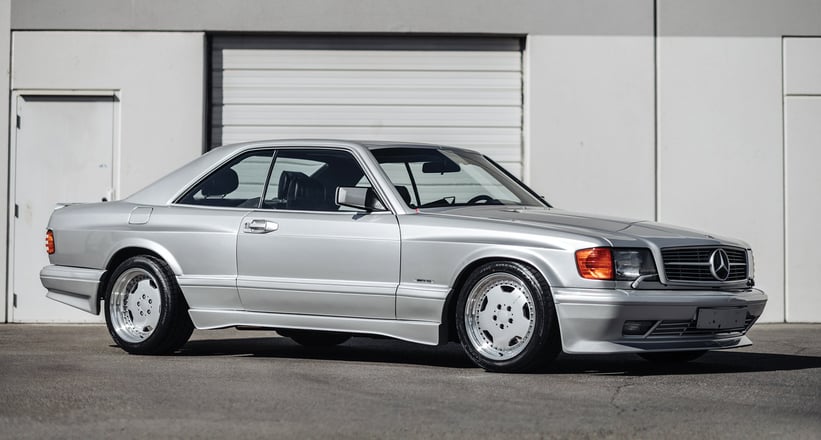 Last but not least this imposing 560 SEC AMG Wide-Body. Modified in period by AMG Japan, the car features a 6.0-litre 385hp V8 that delivers twice the torque of the standard car at half the engine speed! With the conversion completed from new, the 560 Wide-Body was one of the most expensive cars of its time. Even today there is little that could intimidate this Autobahn bruiser.